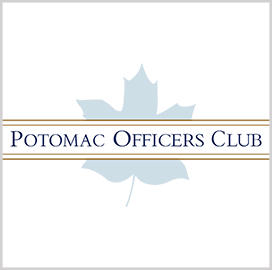 Civil space industry
Five GovCon Executives in Civil Space Businesses
Civil space agencies have increasingly been adopting technologies and best practices that the private sector has already matured. In an effort to modernize critical systems, the National Oceanic and Atmospheric Administration has begun migrating the ground systems of its environmental satellites to the cloud.
The private and academic sectors make up a bulk of the civil space industry, tackling challenges in Earth observation, weather prediction, space exploration and many others. The Potomac Officers Club — a division of Executive Mosaic — presents five government contracting executives in the civil space sector.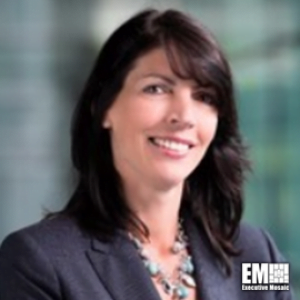 Lisa Callahan has been serving as the vice president and general manager of commercial civil space at Lockheed Martin for nearly five years.
Callahan leads a 2,000-member team specializing in building spacecraft for providing early warning weather data and supporting space exploration missions, according to her LinkedIn profile.
She has been with Lockheed for more than 27 years.
Her career with the aerospace company began in 1993 when she was first hired as a program director for training and simulation. Years later, she was assigned to various VP-level positions.
As VP of Aegis ballistic missile defense, she was in charge of all aspects of execution, strategy and growth for domestic and international maritime BMD programs and baselines.
Callahan got another VP stint with Lockheed's undersea systems business line. In that role, she led the development of next-generation undersea warfare systems, unmanned underwater vehicles and acoustic sensors.
She is also Lockheed's former VP of corporate internal audit. Her responsibilities included evaluating risk management efforts and executing the company's enterprise risk management process.
Before joining Lockheed, Callahan worked for seven years as a systems engineering manager at tech company IBM. During that time, she performed front-end requirement analysis and system integration and tests for the Navy's fast attack submarines.
Callahan attended Virginia Tech, where she obtained a bachelor's degree in electrical engineering.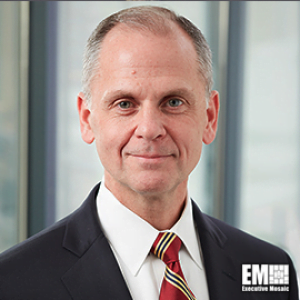 Roger Mason, a four-time Wash100 winner, serves as the president of Peraton's space and intelligence sector, which offers capabilities to customers in the civil space, national security and intelligence communities.
Peraton said it contributes to national security and the civil space sector by delivering solutions in space protection, flight dynamics, orbital mapping, Earth observation, weather observation, advanced sensors and space platform cybersecurity, among others.
Mason is responsible for executing the space and intelligence unit's strategy, maintaining strong program performance and achieving growth objectives, according to Peraton.
Mason previously served as senior vice president of national security and intelligence at Noblis, a science and technology organization that provides technical solutions and consultancy services to federal clients.
His responsibilities at Noblis involved intelligence, defense and homeland security matters. He also oversaw two Noblis divisions that served clients in the Intelligence Community.
Mason had also served as assistant director of national intelligence for systems and resource analyses within the Office of the Director of National Intelligence, according to his LinkedIn profile.
He was awarded the National Intelligence Distinguished Service Medal for his contributions to the Intelligence Community's operations research, decision sciences and business analytics.
Mason holds a doctorate and a master's degree in engineering physics from the University of Virginia, a Master of Business Administration degree from Northwestern University's Kellogg School and a bachelor's degree in physics from The George Washington University.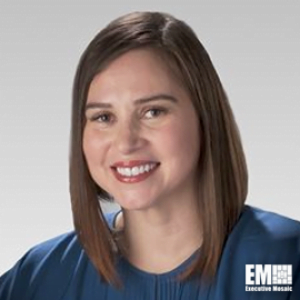 Makenzie Lystrup is the vice president and general manager of civil space at Ball Aerospace.
As head of civil space, Lystrup manages a portfolio that involves science, operational weather and Earth observation, as well as company objectives related to advanced technology development.
She has been with the aerospace company since January 2016 and first served as business development manager for the space sciences and technologies unit, according to Lystrup's profile posted on the Ball website.
Before becoming the leader of the company's civil space sector, Lystrup spent three years as director of civil space advanced systems and business development. She led the business unit strategy and growth for NASA, the National Oceanic and Atmospheric Administration, the U.S. Geological Survey and other civilian government agencies, as well as organizations within the private sector.
Lystrup is also the former director of space sciences, a position she held for one year, her LinkedIn profile shows.
Earlier in her career, the Ball executive spent one year at the House of Representatives as a congressional science policy fellow from the Acoustical Society of America and the American Institute of Physics.
Lystrup also previously served as a National Science Foundation astronomy and astrophysics postdoctoral research fellow at the University of Colorado Boulder.
Between 2008 and 2011, she worked as a principal investigator for a $231,000 grant at the university, where she focused on planetary science, space weather, astronomy, space physics, atmospheric chemistry and dynamics.
The industry veteran received her bachelor's degree in physics from Portland State University. She also holds a doctorate in astrophysics from University College London.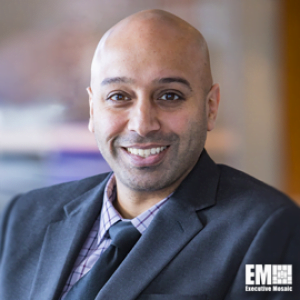 Jason Kalirai joined the Johns Hopkins University Applied Physics Laboratory in November 2018 as mission area executive for civil space.
John Hopkins APL aims to solve complex research, engineering and analytical problems that present critical challenges to the country.
Kalirai is primarily responsible for APL's space-science research programs under civil space. He leads efforts supporting missions dedicated to meeting decades-long challenges in space exploration, according to his LinkedIn profile.
He is also part of the Space Telescope Science Institute in Baltimore, Maryland, where he has been an associate astronomer with tenure since 2014. He has also worked on NASA's James Webb Space Telescope, first as deputy project scientist from 2010 to 2013, then as project scientist from 2013 to 2016.
The James Webb Space Telescope is billed as the largest, most powerful and complex space telescope to be launched in space.
He is also a former Hubble fellow postdoctoral researcher at University of California Santa Cruz.
Kalirai is knowledgeable in data analysis, spectroscopy, mathematical modeling, public policy, strategic communications, statistics, scientific writing, research, strategic planning, image processing, aerospace and project management.
He completed his bachelor's degree in honors physics and astronomy from the University of British Columbia. He continued his postgraduate studies at UBC and earned a master's degree and a doctorate in astrophysics.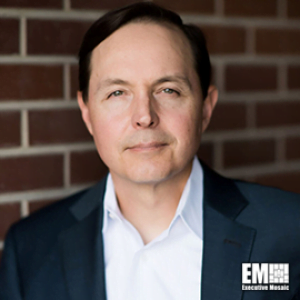 Dylan Taylor serves as the chairman and CEO of Voyager Space Holdings, a holding company focused on integrating companies in the space industry.
Voyager's client base includes customers from the civil space, national security, defense and commercial space sectors.
Taylor is known as a private space investor who has bet on emerging ventures such as Accion, Kepler, York, Astrobotic, Made in Space, Relativity and Planet, according to his website.
Before joining Voyager in 2019, Taylor served as a director for Kansas-based UMB Bank and as a mutual fund director for the Jackson Funds.
He has authored space-related pieces for SpaceNews, ROOM, The Space Review and Space .com. He also regularly appears on Bloomberg, Fox Business and CNBC.
In 2011, the World Economic Forum recognized Taylor as a Young Global Leader. The Aspen Institute also named him a Henry Crown Fellow in 2014.
According to his LinkedIn profile, Taylor founded Space for Humanity in 2017 to advance the democratization of space exploration and develop solutions for global problems.
Taylor earned a Master of Business Administration degree in finance and strategy from the University of Chicago's Booth School of Business and a bachelor's degree in engineering from the University of Arizona.
ABOUT POTOMAC OFFICERS CLUB
The Potomac Officers Club is owned and operated by Executive Mosaic. Since 2002, Executive Mosaic has been a leader in media and exclusive senior executive networking programs primarily targeted to the U.S. federal government contracting (GovCon) marketplace. In addition to connecting executives of consequence into a fabric of like minded communities, the company's growing cross-media platform serves as a leading source of news about the people, policies, trends and events shaping the nation's GovCon sector.
Category: Articles
Tags: Ball Aerospace civil space business cloud Dylan Taylor environmental satellite Executive Mosaic Executive Profiles govcon government contracting Jason Kalirai Johns Hopkins University Lisa Callahan Lockheed Martin Makenzie Lystrup National Oceanic and Atmospheric Administration NOAA Peraton Potomac Officers Club Roger Mason Voyager Space Holdings