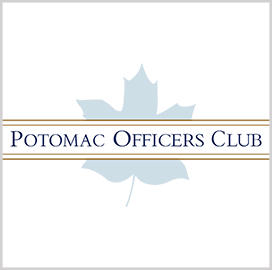 Legal services industry
Five GovCon Executives in E-Discovery Companies
E-discovery, which is the process of collecting electronic data for use as evidence in litigation, has enjoyed advancements in technologies that make the process faster and more accurate. According to the KMWorld magazine, the legal services industry relies on tools like e-discovery to keep up with the fast growth of electronically stored information as work increasingly shifts online
The results of an EDRM-sponsored survey show that many law practitioners and e-discovery developers expect to continue seeing greater litigation workload in the foreseeable future. Organizations will likely structure themselves around addressing post-pandemic e-discovery work and the consolidation of e-discovery providers through investment and attrition, the respondents said. The Potomac Officers Club — a division of Executive Mosaic — features five executives from companies that develop e-discovery software.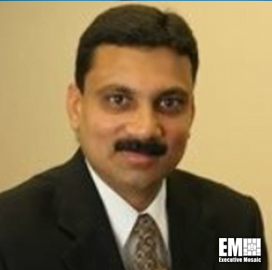 Shashidhar Angadi is the chief technology officer of Exterro, a company that provides e-discovery and information governance software. Angadi has been serving as CTO at Exterro since 2006.
As executive vice president of technology, he focuses on overseeing the company's end-to-end platform for corporations and their outside counsel to manage legal governance, risk and compliance processes.
He is tasked with leading the technology product architecture and engineering activities of the company and manages overall technology infrastructure, according to his LinkedIn profile.
Exterro, which is headquartered in Portland, Oregon, delivers software solutions designed to bring value to businesses.
Angadi joined the company in 2006, directly reporting to Bobby Balachandran, the founder, president and CEO of Exterro.
Angadi moved to the e-discovery solutions company from U.S. Bank, where he stayed for four years. During his stint at the bank, he worked as a solutions architect.
An expert in cloud computing, software project management and enterprise software, Angadi also previously worked at Fujitsu. He served as a consultant for the company for one year, focusing on architecture, design and development of Java and J2EE projects.
The Exterro CTO began his career at Mphasis in 2005, shortly after earning his college degree. He spent five years at the Bangalore, India-based company and latterly served as manager of IT delivery.
Angadi is a graduate of Bangalore University with a bachelor's degree in computer science.
According to his LinkedIn profile, he began attending Rice University's Jones Graduate School of Business in 2020, but it is not clear whether he has completed his studies.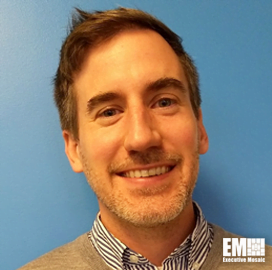 John Carr is the director of federal programs at Everlaw, a cloud-based litigation platform provider headquartered in Oakland, California.
In his role, Carr manages contractual obligations and works to enhance the company's e-discovery software-as-a-service platform by exploring customers' user desirability.
He joined Everlaw after serving as the vice president of operational programs at AITHERAS, according to his LinkedIn profile. During his stint with the information technology consulting firm, Carr helped establish an innovation engineering business unit that provided tools, technologies and services for clients at the Department of Justice.
Before that, he spent a little over four years at eMentum, where he held management positions and served as a DOJ consultant. His duties included supporting the DOJ's Automated Litigation Support Services Program by helping develop enterprise wide solutions that address mission needs in the areas of cloud, litigation support, data analytics and information sharing.
Carr also worked as a senior associate at Dixon Hughes Goodman, a professional services firm specializing in assurance, tax and advisory services. In his brief stay with the firm, he supported Fannie Mae's Program Administration of the Home Affordable Modification Program.
Earlier in his career, he was a program analyst at General Dynamics Information Technology. Working under GDIT's PM solutions division, he provided project management and analysis services to the Coast Guard's Office of Strategic Change Management.
The executive graduated with a bachelor's degree in history and geology from George Mason University.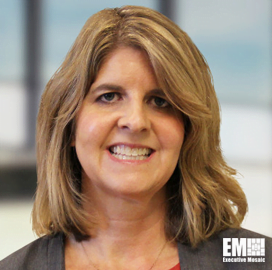 Amy Hilbert serves as the vice president of the public sector business at Casepoint, a Tysons, Virginia-based e-discovery platform provider that caters to legal departments, law firms, and public agencies.
Hilbert is a seasoned professional with decades of experience working in the information technology and services industry. Throughout her career, she has gained experience in IT strategy, management, account management, process engineering and business development, according to her LinkedIn profile.
Prior to joining Casepoint, she worked for CollabraLink Technologies for nearly five-and-a-half years. As the company's VP of client services, she played a key role in catering to the needs of federal civilian and defense clients.
She also spent three years at Aquilent, where she served as director of business development operations and account director. During her three-year stint with the company, she led efforts to capture indefinite-delivery/indefinite-quantity and governmentwide acquisition contracts. She was also in charge of programs supporting agencies such as the Department of Energy, the General Services Administration and the U.S. Commodity Futures Trading Commission.
In addition, the executive previously worked for the 2020 Company, a federal IT solutions provider. For nearly five years, she managed the company's Office of Process Excellence.
When she was still starting out, Hilbert worked as an eBusiness consultant at Commerce One and a business analyst at VIPS.
She holds a bachelor's degree in psychology from the University of Maryland, Baltimore County, and a master's degree in IT from The Johns Hopkins University.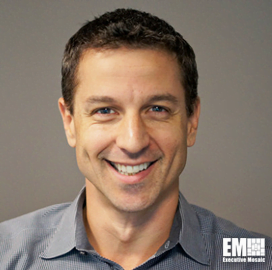 Mike Gamson serves as the CEO of Relativity, an Illinois-based company that develops e-discovery and compliance software for law firms and the Department of Justice.
The company's RelativityOne and Relativity Trace software-as-a-service platforms were designed to manage large volumes of data and identify key issues during litigation, internal investigations and compliance operations.
Gamson has more than 20 years of experience in recruitment, sales and product marketing, Relativity said. He joined the company in 2017 as a member of its advisory board before taking on the CEO role in 2019.
Prior to joining Relativity, Gamson oversaw LinkedIn's global solutions organization and its more than 30 offices worldwide.
His work at LinkedIn was focused on supporting corporate customers with talent solutions, marketing solutions and sales solutions. Gamson also spent two years as vice president of sales at the company.
He previously served as director of product marketing at Advent Software, a provider of enterprise software for investment managers. He was responsible for Advent's trading and order management businesses.
His other roles at Advent included senior manager for product marketing, business manager, sales manager and sales representative.
In his LinkedIn profile, Gamson said he served for one year as a financial analyst at Bank of America. He analyzed the creditworthiness of transportation companies seeking debt or credit.
Gamson earned a bachelor of arts degree in comparative religions and fine arts from Amherst College.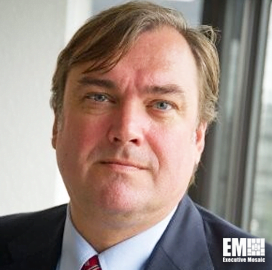 Johannes Scholtes serves as the chairman and chief strategy officer of ZyLAB, a provider of high-frequency e-discovery services for corporations, law firms and government agencies.
ZyLAB also provides support related to regulatory requests, mergers and acquisitions, contract recovery and review, the Freedom of Information Act, investigations and audits, according to the company's LinkedIn profile.
Scholtes served as president and CEO from 1989 to 2009, leading partnerships with the United Nations, War Crime Tribunals, the FBI-Enron investigations and the White House, ZyLABS said.
In 2008, he was appointed as a full professor in text mining within the artificial intelligence group at the Department of Data Sciences and AI of the University of Maastricht's Faculty of Science and Engineering.
He later spent two years as a member of the board of directors of the Association of Information and Image Management, a global authority for standards and education in enterprise information management, according to his LinkedIn profile.
In his profile, he said he is a senior research fellow of the Dutch School of Information and Knowledge Systems, a research school established in 1996 and accredited by the Royal Netherlands Academy of Arts and Sciences.
Scholtes served as a lieutenant in the Royal Dutch Navy prior to joining ZyLAB. He earned a master's degree in computer science from the Delft University of Technology and a doctorate in computational linguistics from the University of Amsterdam.
ABOUT POTOMAC OFFICERS CLUB
The Potomac Officers Club is owned and operated by Executive Mosaic. Since 2002, Executive Mosaic has been a leader in media and exclusive senior executive networking programs primarily targeted to the U.S. federal government contracting (GovCon) marketplace. In addition to connecting executives of consequence into a fabric of like minded communities, the company's growing cross-media platform serves as a leading source of news about the people, policies, trends and events shaping the nation's GovCon sector.
Category: Articles
Tags: Amy Hilbert Casepoint e-discovery EDRM Everlaw Executive Mosaic Executive Profiles Exterro govcon government contracting Johaness Scholtes John Carr KMWorld Mike Gamson Potomac Officers Club Relativity Shashidhar Angadi ZyLAB