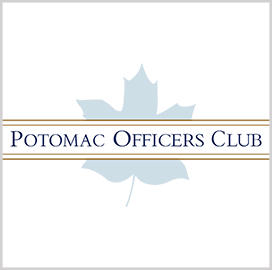 Investment banking
Five GovCon Executives in M&A Investment Banking
More and more companies are engaging in mergers and acquisitions to keep up with competitive pressures and the trend towards globalization. Such businesses often turn to investment bankers to streamline the valuation process and for tactical recommendations. Investment bankers, according to Boundless Finance, are experts at calculating what a business is worth, allowing their clients to take advantage of arbitrage opportunities.
Mergers and acquisitions are some of the most consequential actions in the business world. The Potomac Officers Club — a division of Executive Mosaic — presents five financial banking executives with years of experience in handling such responsibilities.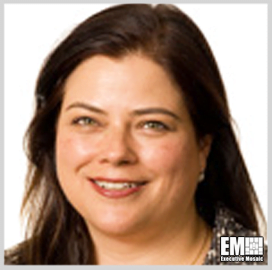 Anita Antenucci is a senior managing director at Houlihan Lokey, responsible for the company's aerospace, defense and government practice. She was a member of Houlihan Lokey's board of directors prior to the company's initial public offering in August 2015.
Houlihan Lokey is an independent investment bank that advises large public and closely held companies as well as institutions and governments. It specializes in mergers and acquisitions, capital markets, restructuring and distressed mergers and acquisitions, fairness opinions and valuations.
Antenucci has two decades of experience in investment banking, including in mergers and acquisitions, financing and valuation, Houlihan Lokey said.
She was involved in divestitures for General Dynamics, Harris, Lockheed Martin and TransDigm and in engagements for Veritas Capital, J.F. Lehman, Greenbriar Equity Group and The Carlyle Group, among other companies in the aerospace and defense sectors.
Antenucci has also advised companies, investor groups and government entities on matters related to industry restructuring and procurement reform. Houlihan Lokey said Antenucci is often cited by the financial and trade press on the said matters.
Before she joined Houlihan Lokey, Antenucci served as the co-president and managing director of Quarterdeck Investment Partners, a boutique mergers and acquisitions adviser to the aerospace, defense and government industries.
Antenucci earned a master's degree in strategic studies from Johns Hopkins University's Paul H. Nitze School of Advanced International Studies and a bachelor's degree in political science from Northwestern University, according to her LinkedIn profile.
She is on the executive committee of the board of trustees of the Shakespeare Theatre Company, the board of directors of the Space Foundation and the board of the National Guard Youth Foundation.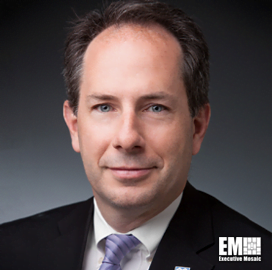 Robert Kipps is the founder and managing director of KippsDeSanto & Co., an investment bank focused on the aerospace/defense and government services sector.
Since founding KippsDeSanto in 2007, Kipps, a past Wash100 winner, has advised on several transactions, including EIS' sale to Cognosante and Octo Consulting's acquisition of Connexta. He also provided advice on 7Delta's sale to ManTech and Invertix's recapitalization by Razor's Edge Ventures and Columbia Capital, according to his LinkedIn profile.
Under Kipps' leadership, KippsDeSanto has grown to a 30-member organization.
Prior to founding his own firm, Kipps was a managing director in Houlihan Lokey's Washington, D.C., office, and a leader of the investment banking company's aerospace-defense-government industry group.
While at Houlihan Lokey, Kipps completed a number of mergers and acquisitions and buyout transactions, including Argon's merger with Sensytech and SAIC's acquisition of BD Systems, Geo-Centers and Quality Research.
Previously, he served at Peterson Consulting and Tucker Alan, where he worked with aerospace/defense, engineering, construction and technology companies. He worked as an executive consultant for Navigant as well.
Kipps has been recognized for his expertise in completing transactions. In fact, he is a past recipient of the dealmaker of the year award from The Association for Corporate Growth's National Capital Chapter.
He is a member of the boards of directors of Information Systems Laboratories and the Easter Seals of the Greater Washington-Baltimore Region.
The executive holds a bachelor's degree in finance and marketing from the McIntire School of Commerce at the University of Virginia.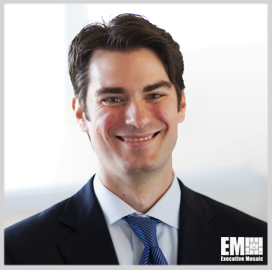 Greg Nossaman is the co-founder of and a managing director at G Squared Capital Partners, a boutique investment bank specializing in aerospace, defense and government services transactions.
Nossaman has helped company owners, management teams and boards of directors explore acquisition opportunities, divestitures, public and private equity raises and employee buyouts, according to his company profile.
Throughout his career, Nossaman has worked with clients specializing in providing health care information technology services, cybersecurity, defense technologies, systems engineering, software development and other technical and professional services.
His former clients include BAE Systems, Booz Allen Hamilton, DRS Technologies, Honeywell, Lockheed Martin, ManTech International and Raytheon Technologies.
In addition, he has closed transactions with private equity groups such as AE Industrial Partners, Arlington Capital Partners, The Carlyle Group, CM Equity, Enlightenment, Sagewind Capital and TPG.
Prior to joining G Squared Capital Partners in April 2020, Nossaman worked for seven years at The McLean Group, where he held the position of senior managing director and managing director.
Before that, he was on the board of directors of IT services company Phacil. He also spent more than eight years serving as a senior vice president at BB&T Capital Markets.
Earlier in his career, he was an associate for The Windsor Group.
Nossaman graduated from the University of Virginia with a double major in mathematics and economics.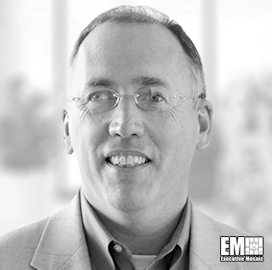 Andy Smith serves as a principal and senior managing director at The McLean Group, an investment bank and financial services firm focused on the defense, intelligence security, critical infrastructure and maritime markets.
According to his LinkedIn profile, he leads the company's business valuation practice, which supports public and private companies with transactions, financial reporting, equity incentive planning and taxes. Smith is also co-head of the defense, government and intelligence practice, The McLean Group said.
Smith began his professional career at KPMG, where he served as a corporate finance and audit manager. He worked in Washington, D.C.; Moscow, Russia; and Almaty, Kazakhstan.
He later joined Washington Equity Partners as an associate director, supporting various international wireless telecommunications transactions.
Smith also served as an adjunct professor for the George Mason University's master of business administration program and is a frequent speaker and author on business valuation topics.
Smith is a certified public accountant and holds professional accreditations in business valuation, appraisal, valuation analysis and management accountancy. He earned a bachelor's degree in accounting from the University of Richmond's E. Claiborne School of Business.
He is a member of the Virginia Society of Certified Public Accountants, the American Institute of CPAs and the National Association of Certified Valuation Analysts, where has been a national instructor. Smith has also been a guest lecturer at Catholic University, University of Maryland and Johns Hopkins University's MBA programs.
The Virginia Society of CPAs and Virginia Business recognized Smith as a Super CPA, while the SmartCEO magazine named him one of Washington D.C.'s Top 50 CPAs.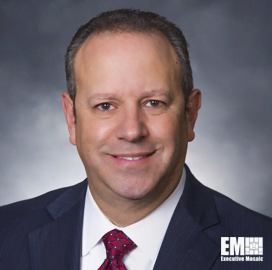 Don Campisano is a seasoned corporate and investment banking professional currently working at Truist Securities as a managing director and team lead.
With a career spanning more than 30 years, Campisano is experienced in direct client coverage, complex capital structure/capital markets solutions, merger and acquisition finance, financial structuring and corporate finance valuation.
He transitioned to his current position after SunTrust Robinson Humphrey merged with Branch Banking and Trust Company to form Truist Securities.
His career with STRH dates back to 1996, when he served as the investment bank's managing director, according to his LinkedIn profile.
During his decades-long career at STRH, he was responsible for the bank's southeast corporate banking team. He also served as team lead for portions of the bank's southeast and mid-Atlantic corporate banking team.
In addition, he was the head of STRH's U.S. diversified corporate banking team and the investment banking lead for the Aerospace & Defense and Electrical Equipment & Components practices.
Before working for STRH, Campisano worked for three years as vice president of ABN AMRO Bank. He also spent three years as an associate at American multinational investment bank JP Morgan, where he carried out rotating support functions for M&A and international services.
He graduated from Binghamton University School of Management with a degree in business/finance.
ABOUT POTOMAC OFFICERS CLUB
The Potomac Officers Club is owned and operated by Executive Mosaic. Since 2002, Executive Mosaic has been a leader in media and exclusive senior executive networking programs primarily targeted to the U.S. federal government contracting (GovCon) marketplace. In addition to connecting executives of consequence into a fabric of like minded communities, the company's growing cross-media platform serves as a leading source of news about the people, policies, trends and events shaping the nation's GovCon sector.
Category: Articles
Tags: Andy Smith Anita Antenucci arbitrage Boundless Finance Don Campisano G Squared Capital Partners govcon government contracting Greg Nossaman Houlihan Lokey investment banking KippsDeSanto & Co. M&A mergers and acquisitions Robert Kipps The McLean Group Truist Securities