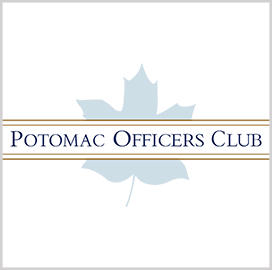 Network and communication
technology
Five GovCon Executives in Network and Communication Services
The network and communication service industry played a major role in the business world's survival during the coronavirus pandemic. Businesses and government agencies pushed their digital workplace transformation plans into overdrive, heavily investing in secure networks and communication platforms. Verizon identified the facilitation of remote work as a key industry trend whose importance will outlast the pandemic.
Carriers are also racing to make the most out of the rise of 5G, one of the most prominent trends in recent years. Carriers are racing to fill out their 5G networks as manufacturers introduce more 5G-ready products to the market, CRN reported. Smaller companies are taking advantage of 5G opportunities to challenge AT&T and Verizon, two of the biggest telecommunication carriers in the United States. The Potomac Officers Club — a division of Executive Mosaic — presents five executives making a difference in the network and communication service industry.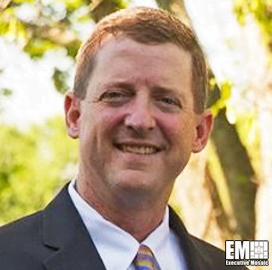 Jim Jacob has been serving as the network services director of information technology and services company Leidos for close to a year.
In his role, Jacob manages Leidos' network services portfolio, which includes local area network, wide area network and remote access services. He also manages all aspects of network services such as strategy, design, deployment and continual improvement, in addition to handling customer relations, service delivery responsibility and budget optimization, according to his LinkedIn profile.
Jacob transitioned into his current role following a stint as Leidos' director for infrastructure operations and end user support. For more than four years, he provided oversight and backup support across the company's IT operations. He also led corporate teams responsible for end user computing, asset procurement and tracking, tier 2/3 remote support and field services, network operations, authentication operations and global account management and telecommunications.
He started his career at Leidos as the director of site support services. The role gave him responsibility over IT functional area managers who provided desktop tier 2/3 remote and field services and file/print services, among other things.
Prior to joining Leidos in 2013, Jacob spent 12 years at Science Applications International Corporation, taking on the roles of IT service manager and IT site support. During his stint with SAIC, he mentored a geographically dispersed team of technicians providing internal IT support across the Northeast and mid-Atlantic states while supporting IT requirements at several small remote locations.
Jacob holds a bachelor's degree in information systems from Strayer University and an associate of applied science degree in computer information systems from Northern Virginia Community College.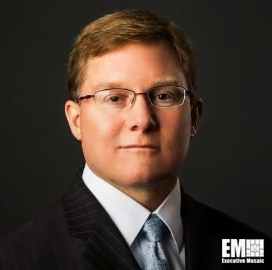 Jeff Harman is an industry veteran currently serving as the president of OCEUS Networks, a Reston, Virginia-based company that provides broadband communications and private cellular networks for defense and intelligence, federal civilian commercial and public safety partners.
As president, Harman is responsible for OCEUS Networks' core operational elements, including delivery operations, engineering, product development, professional services, marketing and sales and business development. He also leads strategic plan execution and provides operational leadership for corporate success and growth, according to his company profile.
Among other things, Harman positions OCEUS Networks as a main supplier of 5G network transformation systems to the Department of Defense and civilian agencies.
Before being appointed as president in July 2020, Harman had a seven-year stint as OCEUS Networks' chief operating officer.
He joined OCEUS Networks after working for more than 11 years at CACI International, where he served as senior vice president and operating group manager. The role put him in charge of enterprise information technology services and solutions core competency.
He was also tasked with developing the CACI IT service management framework and managing over $200M in annual revenue with clients in the Defense Information Systems Agency, the U.S. combatant commands, the Navy and the Department of Homeland Security.
Throughout his career, he gained expertise in capture management, solution development and delivery of enterprise IT and command, control, communications and computer services.
Harman graduated from Strayer University and completed his master's degree in information systems from the University of Mary Washington.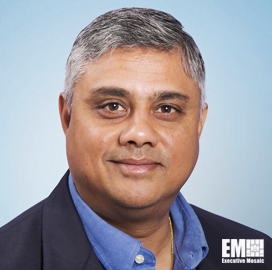 Sujai Hajela is the senior vice president of enterprise at Juniper Networks, a networking and cybersecurity solutions provider headquartered in Sunnyvale, California.
Since assuming the role in April 2019, he has been responsible for Juniper Networks' artificial intelligence-driven enterprise. Hajela joined Juniper Networks following its acquisition of Mist Systems, an AI-powered networking startup that he co-founded in 2014, according to his company profile.
While at Mist Systems, he held senior-level roles across data center networking, enterprise routing and campus networking, including wired and wireless local area networks.
A seasoned executive in the network and communications industry, Hajela also worked for Cisco Systems. During his four-year stint at the company, he assumed the role of senior vice president, which put him in charge of product management and strategy for wireless LAN, campus and data center switching and campus routing portfolio.
He also had a two-year stint as the vice president and general manager of Cisco's wireless and cloud networking group, during which he led the acquisition of enterprise Wi-Fi startup Meraki and ThinkSmart.
His contributions were also deemed instrumental in developing Cisco Unified Access, an intelligent platform designed to enable new connected experiences and operational efficiencies for accelerated business innovation and growth.
In addition, Hajela worked for Motorola as the VP and GM of wireless network solutions. For more than six years, he managed the company's wireless local area network, wireless broadband and voice over WLAN solutions.
He earned a bachelor's degree in computer science and technology from Bangalore University in India before completing a master of business administration degree from the University of California at Berkeley.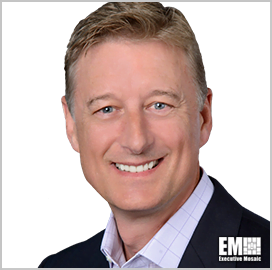 Robert Dapkiewicz, a Potomac Officers Club member, serves as senior vice president and general manager at MetTel Federal, a digital transformation and communications company.
Dapkiewicz was named to the said role in September 2020 to lead MetTel's federal program. MetTel CEO Marshall Aronow credited Dapkiewicz with having a track record of success in sales, marketing product development and strategic planning, according to his LinkedIn profile.
"His deep knowledge of voice, data networking, mobility solutions and applications will complement our high-performing federal team," Aronow said in a press release.
MetTel said that Dapkiewicz has three decades' worth of leadership experience in both the civilian and military sectors managing several multi-billion-dollar market segments.
Prior to joining MetTel, Dapkiewicz held numerous senior executive positions at AT&T, where he worked with both commercial and government-sector customers.
His positions at AT&T include operations manager, product/offer manager, marketing manager and account executive.
MetTel was one of Dapkiewicz' customers when he was leading AT&T's wholesale business. In a blog post written during his transition, Dapkiewicz said that MetTel values innovation, prioritizes customer satisfaction and pursues solutions to tough communications challenges.
"MetTel's federal practice success is a testament to the leadership that blazed the trail before me, but also to the deep relationships, attention to detail, and competitive solutions every member of this team offers to our federal clients," Dapkiewicz added.
Dapkiewicz also spent two years as a telecommunications manager for Rodale, a publishing company that creates content on global health and wellness.
Dapkiewicz earned his undergraduate degree from the Kutztown University of Pennsylvania and his graduate degree from Moravian College.
Scott Barnett serves as the vice president for Department of Defense sales at Lumen Technologies, formerly CenturyLink, a communications company that delivers hybrid networking, cloud connectivity and security solutions.
Barnett leads a growing company division that creates value by delivering solution sets to the DOD. He has held multiple management positions during his 19-year tenure with the company, according to his LinkedIn profile.
Before he took on his current role, Barnett served as the director for the national cable operator practice and director for the internet service provider and content channels within the company's wholesale markets group.
He worked for Level 3 Communications before its acquisition by CenturyLink in November 2017. Then-CEO Glen Post III said the acquisition expanded CenturyLink's portfolio of communications solutions for customers who need networking and information technology services.
Barnett has about 28 years' worth of technology experience in the areas of wholesale, large enterprise, content, cable, carrier, service providers, satellite and cloud.
He gained sales management experience before joining Level 3 Communications. He previously worked for several technology development stage organizations, including DIGEX and American Mobile Satellite Corporation.
The executive began his career in telecommunications with Southwestern Bell Mobile Systems, now known as AT&T.
Barnett earned a bachelor's degree in business finance from Radford University and a master's degree in business management from National-Louis University.
He also completed executive development programs at the University of North Carolina's Kenan-Flagler Business School and at the University of Denver's Daniels College of Business.
ABOUT POTOMAC OFFICERS CLUB
The Potomac Officers Club is owned and operated by Executive Mosaic. Since 2002, Executive Mosaic has been a leader in media and exclusive senior executive networking programs primarily targeted to the U.S. federal government contracting (GovCon) marketplace. In addition to connecting executives of consequence into a fabric of like minded communities, the company's growing cross-media platform serves as a leading source of news about the people, policies, trends and events shaping the nation's GovCon sector.
Category: Articles
Tags: 5G AT&T CenturyLink communications coronavirus CRN Executive Mosaic Executive Profiles Jeff Harman Jim Jacob Juniper Networks Leidos MetTel Federal network Oceus Networks Potomac Officers Club remote work Robert Dapkiewicz Scott Barnett Sujai Hajela telework Verizon