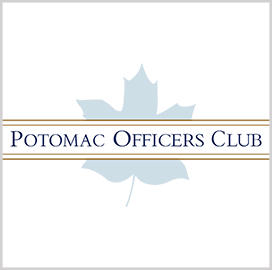 Executive officers
Five GovCon Executives in Nonprofit Organizations
Nonprofit organizations account for at least five percent of the U.S. economy and about 10 percent of the workforce, according to the Stanford Social Innovation Review. While the humanitarian impact of the coronavirus pandemic posed new challenges for the sector, it also mobilized the community at a time when it is needed most.
Despite their dissimilar goals, the nonprofit and for-profit sectors are still deeply connected when it comes to technological innovation. Salesforce said in its most recent Nonprofit Trends Report that the most successful and adaptable nonprofits are the ones that leverage data to inform decision-making, reach new audiences, personalize communications and predict fundraising income.
The Potomac Officers Club — a division of Executive Mosaic — features five executives leading innovation in nonprofit organizations.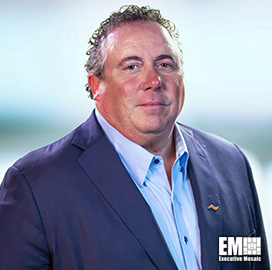 Doug Wagoner is the president and chief executive officer of LMI, a Virginia-based consultancy offering advanced analytics, digital services, logistics support and management advisory services.
Wagoner has more than 30 years of corporate leadership experience in general management, according to his company profile.
He spent a big portion of his career with Science Applications International Corporation, taking on the roles of senior vice president, general manager and sector president. One of his main responsibilities was leading the separation of the legacy SAIC entity, which then created Leidos and the new SAIC.
His LinkedIn profile shows that he also worked for Data Systems Analysts. As DSA's senior vice president, he was in charge of defense and intelligence operations. He provided leadership in areas such as business development and line operations.
In addition, he was the former vice president of ChoicePoint, which now operates as LexisNexis. During his stint with ChoicePoint, he was involved in setting the company's strategic direction, building sales and delivery teams and closing acquisitions.
He was also a member of the board of directors at Patricio Enterprises, TeraThink and Thomson Reuters.
A multi-awarded executive, Wagoner is a two-time Wash100 winner. He won the award in 2015 for his efforts in government contracting and in 2021 for driving LMI's revenue and growth strategy during the COVID-19 pandemic.
Wagoner graduated from William & Mary with a bachelor's degree in finance. He also attended Virginia Polytechnic Institute and State University, where he earned his Master of Business Administration degree.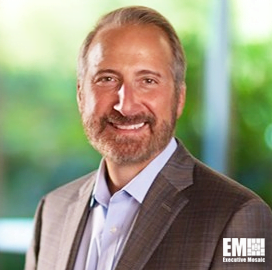 Jason Providakes is the president and chief executive officer of the MITRE Corporation, a Bedford, Massachusetts-headquartered nonprofit that manages federally funded research and development centers in support of U.S. government agencies.
As head of MITRE, Providakes is responsible for overseeing the organization's efforts in addressing public needs as a systems engineering and applied sciences company.
He joined MITRE in 1991 and has held various positions that led major programs aimed at modernizing federal infrastructure and developing mission capabilities for public health, national security, U.S. veterans and civil agencies.
Before being named president and CEO, Providakes was the senior vice president and general manager of the Center for Connected Government, now known as the public sector business unit, according to Providakes' biography posted on MITRE's website.
MITRE Public Sector's FFRDCs include the Center for Enterprise Modernization, the Judiciary Engineering and Modernization Center and the Homeland Security Systems Engineering and Development Institute. Providakes also previously worked as director of the HSSEDI and the Centers for Medicare and Medicaid Services Alliance to Modernize Healthcare, which is also known as the Health FFRDC.
The MITRE chief's career is primarily focused on scientific research for national security, having kicked it off in the National Security Engineering Center, the FFRDC sponsored by the Department of Defense.
Earlier in his career, Providakes, who is two-time Wash100 winner, served as a member of the Army Science Board and took part in studies led by the National Academy of Sciences.
He is a graduate of Worcester Polytechnic Institute with bachelor's and master's degrees in electrical engineering. He also holds a doctorate degree in the same field from Cornell University.
Amr ElSawy, a two-time Wash100 winner, has been serving as the CEO of Noblis since October 2007. He also serves as the president responsible for the strategic direction of scientific, technical, financial and administrative activities.
Noblis is an independent, nonprofit organization that specializes in science and technology. It works with government and industry clients in the sectors of national security, intelligence, transportation, health care, environmental sustainability and citizen services.
ElSawy has extensive leadership experience in organizations that develop solutions for the national security, transportation, health and environmental sectors, according to Noblis.
He has experience in research and development, information and telecommunications engineering, modeling and simulation, cloud transformation, high-performance computing, program management and acquisition.
Under his leadership, Noblis was recognized as a Top Employer by the Washington Post, one of the "Best 50 Best Small and Mid-size Companies to Work for in America" and one of the "World's Most Ethical" companies by the Ethisphere Institute.
ElSawy previously served as the director of the Federal Aviation Administration's federally funded research and development center. He was also senior vice president and general manager at MITRE, a nonprofit organization that manages an FFRDC, according to his LinkedIn profile.
ElSawy earned his Master of Business Administration degree from Georgetown University, a master's degree in electrical engineering from The George Washington University and a bachelor's degree in electrical engineering from West Virginia University.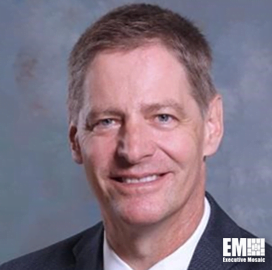 Lewis Von Thaer, a five-time Wash100 winner, serves as the president and CEO of Battelle, a private nonprofit science and technology company that strategically funds science, technology engineering and math education initiatives.
Battelle operates eight national laboratories and a contract research group focused on chemistry, biology, artificial intelligence, cyber and advanced materials in support of national security and health.
Thaer previously served as the CEO of private military contractor DynCorp, Battelle said. He led 12,000 professionals in 36 countries.
DynCorp provides logistics; maintenance, repair and operations; training; and base and flight operations for the U.S. government and its allies, Thaer said in his LinkedIn profile.
He previously served as Leidos' president for the national security sector, responsible for expanding business segments in cybersecurity, command and control and international logistics support.
Prior to Leidos, Thaer spent about a decade in leadership roles at General Dynamics Advanced Information Systems. His roles included president, corporate vice president, senior VP of operations and general manager.
Thaer earned a master's degree in electrical engineering from Rutgers University and a bachelor's degree in electrical engineering from Kansas State University.
He currently serves on the boards of the Ohio State University, the Tragedy Assistance Program for Survivors, the Nationwide Children's Hospital and the National Veterans Memorial and Museum.
Joe Leonelli has been serving as the vice president of ATCC Federal Solutions for six years.
ATCC Federal Solutions supports federal government programs in the following areas: global health, biodefense and infectious and chronic diseases.
Leonelli is responsible for the business line's overall strategy, management and the growth of its federal contract programs, according to his LinkedIn profile.
He also serves as president of Leonelli Associates, a strategic consulting firm supporting large and small high tech companies that cater to the needs of customers in the defense and intelligence sector.
In the past, Leonelli held leadership positions at organizations such as Engility, Raytheon, Veridian Systems and Battelle.
As VP for Engility's national security systems and solutions, he led business units that provided systems and software engineering to the departments of Defense and Justice, as well as clients in the intelligence community.
He was also a former strategic initiatives VP for Raytheon Applied Signal Technology, which, during that time, was a newly established group focused on providing advanced intelligence, surveillance and reconnaissance products and services.
Leonelli held the VP position at Veridian Systems as well. While working for the company, he directed business development efforts and managed R&D execution program strategy for government and industrial clients.
During his stint with the research organization Battelle, he served as VP and led strategic development and implementation for IC customers.
Leonelli holds a bachelor's degree in chemistry and a master's degree in inorganic chemistry from Saint Louis University. He also has a doctorate in inorganic chemistry from Indiana University Bloomington.
ABOUT POTOMAC OFFICERS CLUB
The Potomac Officers Club is owned and operated by Executive Mosaic. Since 2002, Executive Mosaic has been a leader in media and exclusive senior executive networking programs primarily targeted to the U.S. federal government contracting (GovCon) marketplace. In addition to connecting executives of consequence into a fabric of like minded communities, the company's growing cross-media platform serves as a leading source of news about the people, policies, trends and events shaping the nation's GovCon sector.
Category: Articles
Tags: Amr ElSawy ATCC Federal Solutions Battelle Doug Wagoner Executive Mosaic Executive Profiles govcon government contracting Jason Providakes Joe Leonellie Lewis Von Thaer LMI MITRE Noblis nonprofit Nonprofit Trends Report Potomac Officers Club Salesforce Stanford Social Innovation Review