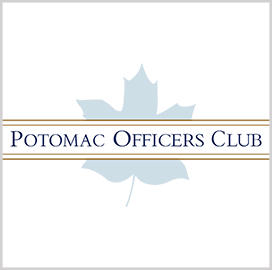 Rocket launch
Five GovCon Executives in Rocket and Missile Propulsion
The demand for advanced rocket and missile propulsion systems is expected to grow as the U.S. defense community pumps investments into satellite technology, according to Research and Markets. In December, Congress provided an additional $130 million for the Missile Defense Agency's ambitious goal of proliferating a constellation of small satellites designed to track hypersonic missiles.
Given the technological complexity of rocket and missile technology, innovation in the industry is directly affected by advancements in other areas. Mordor Intelligence said the propulsion market will primarily be driven by successes in reducing manufacturing costs and increasing fuel efficiency, among other efforts that major economies are heavily investing in.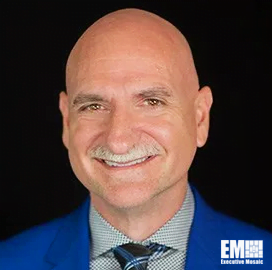 John Quinn is the co-founder and chief executive officer of Exos Aerospace, a developer of reusable launch systems based in Greenville, Texas.
Before taking on the role of CEO, Quinn was the company's chief operating officer for six years. As COO, he played a key role in the development of hypersonic reusable launch vehicles as part of a Small Business Innovation Research contract with the Air Force, as well as in the execution of the company's National Charter Enterprise model, according to his LinkedIn profile.
In addition to co-founding Exos Aerospace, Quinn established a number of other businesses earlier in his career.
His first venture was the establishment of Megawatt Control Solutions, which specialized in the development of autonomous algorithmic controls.
Quinn's earlier work for MCS focused on applying an algorithmic control philosophy to a $30 million Toshiba steam turbine control system. After tweaking the system and solving its optimization issues, MCS sold its intellectual property rights to Emerson Process Management Power & Water Solutions.
While at MCS, Quinn also worked with Florida Power & Light Company, the principal subsidiary of NextEra Energy.
Intellectual property sales generated by MCS funded Quinn's next company, Martin Systems and Technology, where he worked on submarine prototypes. He gained valuable government contracting experience at MST, which he now applies as one of the main leaders of Exos Aerospace.
Quinn holds a bachelor's degree in instrumentation and controls from Regent University.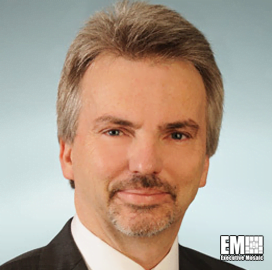 Blake Larson serves as corporate vice president and president of Northrop Grumman's space systems sector, which provides space and launch systems to national security, civil and commercial customers.
Northrop's space systems business unit offers launch vehicles and related propulsion systems; satellites, spacecraft and related components; and payload and ground systems. Larson is responsible for the strategy, capture, design and delivery of the said products to customers worldwide, Northrop said.
Larson previously served as chief operating officer at Orbital ATK, an aerospace and defense technology company that Northrop acquired in 2018.
Northrop's board of directors elected Larson as corporate VP and president of Northrop's innovation systems unit.
Larson held various senior leadership positions at Orbital ATK and the pre-merger ATK.
He served as senior VP and president of the aerospace group, executive VP of space systems and mission systems, SVP and president of advanced propulsion and space systems, VP and general manager of composites and EVP of ordnance and ground systems.
He was also president of ATK Precision Fuze and president of ATK Power Sources, in addition to leading the company's precision weapons business segment.
The industry veteran of more than 40 years held numerous management positions of increasing responsibility in systems engineering, electrical design, software design and test system test equipment.
Larson holds a bachelor's degree in electrical engineering from the University of Minnesota Institute of Technology and a master's degree in management of technology from the University of Minnesota Carlson School of Management.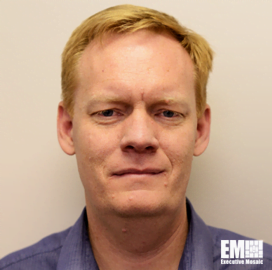 Michael VanWoerkom is the founder and president of ExoTerra Resource, an entrepreneurship company whose stated goal is to reduce the cost of space exploration through innovative space infrastructure systems.
The company grew on the backs of eight engineers with specialties in system design, mechanical design, stress analysis, electrical propulsion, mission analysis and thermal protection systems, according to VanWoerkom's LinkedIn profile.
ExoTerra supports programs such as Lockheed Martin's ALASA and Sierra Nevada Corporation's Dream Chaser spaceplane, in addition to developing its own microsatellites and lunar water mining infrastructure.
Under VanWoerkom's leadership, ExoTerra won several NASA Small Business Innovation Research contracts tied to its interplanetary microsatellites.
Before he founded ExoTerra in February 2011, VanWoerkom was the mechanical manager for the Orion crew module, leading the structure and mechanism design efforts. He also worked on the XSS-11, Jupiter Icy Moons Orbiter, Genesis and Atlas V.
VanWoerkom spent 14 years in engineering roles at Lockheed Martin. He joined the company as a structure engineer on the Atlas V and later helped design the reentry capsule on the Genesis satellite.
He helped Lockheed win the Orion vehicle proposal by serving as lead for structures, mechanisms, ordnance and recovery systems.
Lockheed honored him with various performance awards, four team excellence awards and the Nova award for team excellence.
VanWoerkom was a finalist for an individual National Stellar award and was part of the Stellar Award-winning Pad Abort Team.
He earned a master of business administration in entrepreneurship from the University of Colorado, a master of science in aerospace engineering from the University of Michigan and a bachelor of science in mechanical engineering from Calvin College.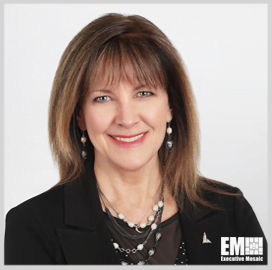 As executive vice president of Sierra Nevada Corporation's space systems group Janet Kavandi is in charge of space programs such as the Dream Chaser spaceplane.
The Dream Chaser, a winged supply vehicle capable of landing on a commercial runway, is under contract to deliver supplies to the International Space Station starting 2021, SNC said.
Kavandi is a veteran of three Space Shuttle missions and served as a NASA astronaut before she joined SNC in September 2019.
NASA first selected Kavandi for the role in December 1994 and she became a member of the 15th class of U.S. astronauts.
Kavandi served as the deputy chief of the astronaut office and supported ISS payload integration, capsule communications, robotics. She spent more than 33 days in space and traveled more than 13.1 million miles orbiting Earth 545 times.
She previously served as director of NASA's John H. Glenn Research Center in Cleveland, Ohio. In the said role, she was responsible for planning, organizing and directing activities needed to complete missions assigned to the center.
Kavandi conducted research and technology development work related to space propulsion, space power, space communications, aeronautical propulsion, microgravity sciences and material development.
Her awards and decorations include two Presidential Rank Awards, two NASA Outgoing Leadership Medals, two Exceptional Service Medals, three NASA Space Flight Medals and NASA's Distinguished Service Medal.
She earned a bachelor of science degree in chemistry from Missouri Southern State University in Joplin, a master of science degree in chemistry from the Missouri University of Science and Technology in Rolla and a doctorate in analytical chemistry from the University of Washington in Seattle.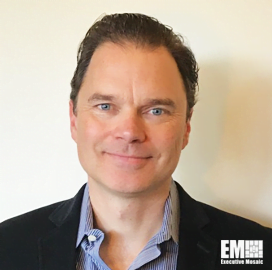 Shea Ferring serves as the vice president of mission assurance at Firefly Aerospace, an Austin, Texas-based company that develops small and medium-sized launch vehicles.
With a career spanning over 25 years, he has gained experience in the design, integration, test, and leadership of space systems.
Ferring was promoted as mission assurance VP after a nearly three-year stint as director of strategy and mission management, during which time he shared his expertise in vehicle engineering, business development, mission management and operations to a team of Firefly Aerospace professionals, according to his LinkedIn profile.
Previously, he was a part of the management team at Bradford ECAPS. As manager of technical programs, Ferring helped develop a green monopropellant and thruster technology, which had been integrated into the PRISMA satellite.
He also spent two years at private defense contractor Vencore as a commercial space chief engineer. While at Vencore, Ferring provided launch vehicle oversight and integration and test operations support to space missions, including the Falcon 9 and Dnepr launch programs.
In addition, he was a long-time propulsion engineering manager at Orbital Sciences, which now operates under Northrop Grumman. During his six-year stint at the company, he managed a team of propulsion engineers responsible for the Missile Defense Agency Targets programs and Antares /Taurus II space launch vehicle PE teams.
The executive also worked for Jackson and Tull, where he led systems and integration and test activities for the TacSat II space vehicle.
Ferring graduated from Arizona State University with bachelor and master degrees in aerospace engineering.
ABOUT POTOMAC OFFICERS CLUB
The Potomac Officers Club is owned and operated by Executive Mosaic. Since 2002, Executive Mosaic has been a leader in media and exclusive senior executive networking programs primarily targeted to the U.S. federal government contracting (GovCon) marketplace. In addition to connecting executives of consequence into a fabric of like minded communities, the company's growing cross-media platform serves as a leading source of news about the people, policies, trends and events shaping the nation's GovCon sector.
Category: Articles
Tags: Blake Larson Congress defense Executive Profiles Exos Aerospace ExoTerra Resource Firefly Aerospace hypersonic Janet Kavandi John Quinn manufacturing MDA Michael VanWoerkom Missile Defense Agency Mordor Intelligence NASA Northrop Grumman Research and Markets satellite Shea Ferring Sierra Nevada Corporation SNC