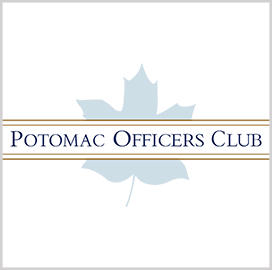 Satellite imaging
Five GovCon Executives in the Commercial Satellite Imagery Sector
Commercial satellite imaging is a valuable resource for the public sector. Allied Market Research noted that the satellite imaging products can be used in environmental monitoring, energy resource security, border surveillance and the mapping of construction projects.
Allied Market Research expects the satellite imaging industry's value to grow to $5.26 billion by 2026 due to an increase in dependence on location-based services.
Despite the ongoing global health crisis, the greater global commercial satellite industry enjoyed record-setting growth in 2020. The Satellite Industry Association reported that the number of satellites orbiting the Earth reached 3,371 by the end of 2020, more than tripling the number in the previous year.
The Potomac Officers Club — a division of Executive Mosaic — features five government contracting executives in the commercial satellite imagery sector.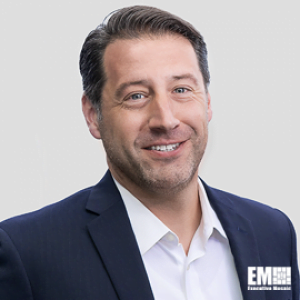 Chris Johnson is a senior vice president at Maxar Technologies and is in charge of the Space Programs Delivery organization.
In the role, Johnson is responsible for leading the delivery of advanced satellites and spacecraft systems to customers within the U.S. government, civil and commercial sectors, according to his profile posted on the Maxar website.
He assumed his SVP role at Maxar in May and is based out of Palo Alto, California, his LinkedIn profile shows.
Prior to joining the space technology company headquartered in Westminster, Colorado, Johnson spent more than two decades at defense and aerospace contractor Boeing.
Most recently, he served as president of Boeing Satellite Systems International, a role he held for three years and seven months. In that capacity, Johnson was responsible for the implementation of the Boeing strategy on satellite system development. He also managed all contracts and services focused on commercial satellites and ground systems.
Before becoming head of Boeing Satellite Systems International, he spent nearly two years as vice president of the company's commercial satellite services business unit.
The industry veteran also led the business development government space systems division of Boeing between 2014 and 2017.
Earlier in his career with Boeing, Johnson was senior manager of business development, serving in the role for almost four years.
Aside from the field of aerospace, he is also knowledgeable in the areas of requirements management, earned value management, system design and systems engineering.
The Maxar SVP is an alumnus of the University of Kansas with a bachelor's degree in mechanical engineering. He also holds a master's degree in systems architecture and engineering from the University of Southern California.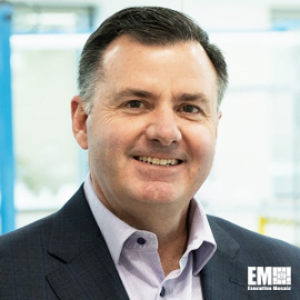 Brian O'Toole is the chief executive officer of BlackSky, working out of McLean, Virginia. He is described as a senior executive with a track record in building and growing high performance technology businesses, and with extensive experience innovating, developing and managing leading edge technology products.
O'Toole further described himself as a "serial entrepreneur with strong business experience and technology skills to formulate and execute on strategies that drive growth and create value for customers and shareholders." He takes pride in his strong background in geospatial technologies, analytics, location based services, cloud and high performance computing and enterprise scale architectures.
O'Toole said on LinkedIn that he particularly enjoys developing key talent, building and motivating high performance teams and driving collaboration.
As both the CEO and chief technology officer of BlackSky, a Virginia-based real-time geospatial intelligence, imagery and data analytics company, O'Toole said he has helped change the way people see and understand the world. His accomplishments during almost six years at BlackSky include leading the commercial launch of the company's constellation of small satellites.
Before working for his current employer, O'Toole was busy founding and leading OpenWhere, which he described as an innovative startup delivering global scale geospatial intelligence solutions to public and private sector customers. Much earlier in his career, he also co-founded a company called ITspatial, another technology startup that helped pioneer the use of real-time intelligent 3D mapping technology for applications in defense, intelligence, transportation and homeland security.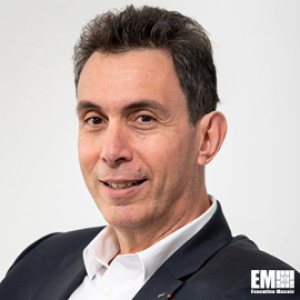 Jean-Marc Nasr is the executive vice president of space systems at Airbus. He serves as the head of space systems within Airbus Defence and Space and as president of Airbus Defence and Space SAS.
Airbus is a commercial aircraft manufacturer that has divisions for helicopters, aeronautics and space.
Airbus said Nasr previously worked as the head of the company's Singapore-based unit for the Asia-Pacific region.
He was also an executive vice president responsible for activities in France, the United Kingdom, the Middle East and Africa.
Prior to the said role, Nasr served as president of Cassidian SAS and as head of Cassidian France and Security Solutions.
In 1997, Nasr was named president and CEO of Fleximage, an Aerospatiale company specializing in image analysis software development for intelligence services.
Nasr also worked at EADS Defence & Security, which was rebranded to Cassidian in 2010. He served as the president of the company's secure networks division specializing in critical communications systems.
He was promoted to president of the company's integrated systems division, which develops systems and services for defense and security customers.
He later became president and CEO of commercial satellite imaging company Spot Image, a subsidiary of Centre National des Etudes Spatiales.
Nasr earned an engineering degree from the Advanced School of Electricity and a doctorate in physics from Paris University, according to his LinkedIn profile.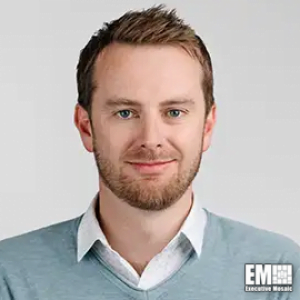 James Mason is the senior vice president of space systems at Planet, based in San Francisco, California. He has been serving with the company for over a decade, saying he is "thrilled" to be part of the company's mission to "image all of Earth's landmass every day to make global change visible."
As SVP of Planet's space systems business, Mason said he has been busy building and operating teams, being a servant leader, operating the largest remote sensing constellation in history and innovating new mission concepts.
Mason joined the aerospace and data analytics company in 2011 as a systems engineer. In that role, he was responsible for systems design, trade studies, mission planning, orbital dynamics, testing and satellite operations.
Mason quickly rose to become the VP of missions, where he was in charge of managing Planet's global activities in addition to building the teams responsible for operating over 130 satellites and 15 ground stations.
Before transitioning to the corporate world, Mason served as the director of the African Space Institute, during which he helped activate South Africa's space sector.
Earlier in his career, Mason served as a research associate then as a research scientist at NASA. During his employment at the space agency, he modeled orbital dynamics while researching space debris collision mitigation in support of the Ames Mission Design Center.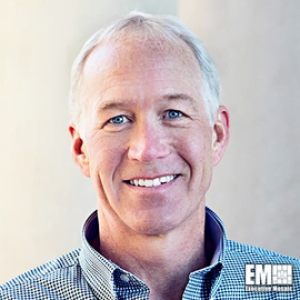 Dan Brophy is the vice president of government services at Capella Space, a California-based Earth observation company that utilizes synthetic aperture radar technology.
According to his LinkedIn profile, Brophy assumed his current position in September 2018. Since then, he has been helping U.S. government customers meet critical and challenging missions using commercial SAR data services.
Brophy joined Capella Space after stints in companies across the national security, civil and commercial space markets.
He spent a little over eight years as Orbital ATK's VP of strategy and business development. During that time, he advocated for new architectures and alternative acquisition approaches, implemented a rigorous capture management process and promoted a culture of teamwork, trust and responsibility.
Before that, he served as the senior director of strategy and business development for the Integrated Space Systems division of General Dynamics Advanced Information Systems. In that role, he was responsible for the business development process for cyber, data exploitation systems and space systems.
Additionally, Brophy held director-level positions at Ball Aerospace. With a focus on defense systems, he was in charge of space systems, advanced airborne sensors and ground systems relied upon by defense and intelligence community customers.
Earlier in his career, he worked for Lockheed Martin and Northrop Grumman.
Brophy holds a bachelor's degree in business/managerial economics from the University of Minnesota and a Master of Business Administration degree from Pepperdine Graziadio Business School.
ABOUT POTOMAC OFFICERS CLUB
The Potomac Officers Club is owned and operated by Executive Mosaic. Since 2002, Executive Mosaic has been a leader in media and exclusive senior executive networking programs primarily targeted to the U.S. federal government contracting (GovCon) marketplace. In addition to connecting executives of consequence into a fabric of like minded communities, the company's growing cross-media platform serves as a leading source of news about the people, policies, trends and events shaping the nation's GovCon sector.
Category: Articles
Tags: Airbus Allied Market Research BlackSky Brian O'Toole Capella Space commercial satellite imaging Dan Brophy Daniel Jablonsky Executive Profiles govcon government contracting James Jean-Marc Nasr Maxar Planet Satellite Industry Association SIA