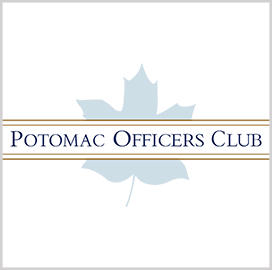 Drone technology
Five GovCon Executives in the Counter-UAS Industry
An illegal drone was detected at a recent public event in the Middle East. The threat was neutralized by a mobile counter-unmanned aircraft system solution developed by Black Sage, an American defense technology integrator.
The development of inexpensive UAS technologies poses a new type of danger to the public. Traditional air defense systems cannot detect such aircraft due to their size, construction material and flight altitude. Forced to respond, the Department of Defense has turned to the government contracting sector for a number of different C-UAS technologies to try to ensure a robust defensive capability.
The Potomac Officers Club — a division of Executive Mosaic — features five government contracting executives in the C-UAS industry.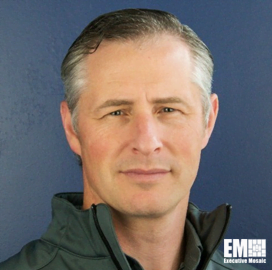 Lee Dingman currently serves as the president and chief commercial officer of Ascent Vision Technologies, a CACI company specializing in integrated systems, imaging systems and software development.
Dingman leads AVT employees in supporting international initiatives and efforts by the Department of Defense in the component and integrated counter-unmanned aircraft system space.
Prior to being promoted to president and CCO, Dingman was a senior vice president. As SVP, he was in charge of the company's overall growth, brand awareness and new market development, according to his LinkedIn profile.
Dingman had also served as the company's VP of sales and business development. For two years, he focused on driving revenue growth, brand management efforts and educating the public and private sectors on the benefits of new imaging technologies.
He joined AVT in 2015 after a two-year stint with the Musculoskeletal Transplant Foundation, where he worked as national sales manager and wound care and area business manager.
Before that, he worked for DePuy Synthes Companies, a franchise of orthopedic and neurosurgery companies specializing in medical devices. From 2008 to 2013, he was one of the company's spine sales representatives.
Dingman also spent some time with the Army. He took on various roles for the service branch, including serving as commander, executive officer and platoon leader.
In addition, he was a former instructor and assistant public affairs officer for the U.S. Naval Academy.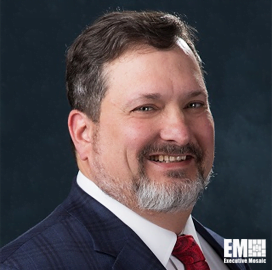 Kenneth Geyer serves as CEO and board chairman of Liteye Systems, a counter-drone company that he co-founded in January 2000. Liteye also designs and manufactures helmet-mounted display systems, surveillance radar and thermal imaging products for use in a wide range of defense and homeland security applications.
Geyer began his professional career as a stockbroker in the late 1980s. He realized early on that he had a passion not for trading companies but for growing them, Liteye said.
Since he started his entrepreneurship career in early 1990, Geyer has launched eight companies focused on the commercialization of advanced technologies.
Liteye credits Geyer with constantly having an eye out for technologies that the company can either develop or integrate for the benefit of customers, whether they require homeland security or virtual training solutions.
Liteye maintained a profitable core business over the past two decades under the leadership of Geyer and Tom Scott, the company's chief technology officer and co-founder.
Geyer and Scott have sought out other technology providers and companies to strategically partner with to bring new advanced technology solutions to the market.
Liteye itself has provided other companies with its technologies as part of "two-way road" partnerships aimed at sharing customer bases.
Under Geyer's leadership, Liteye enjoyed a string of contract wins, partnerships and product launches in early 2020.
Liteye partnered with fellow drone technology developer Citadel Defense in March 2020 to create an anti-unmanned aerial systems solution equipped with artificial intelligence and machine learning technologies.
Geyer said the new system offers unrivaled effectiveness against radio frequency-controlled and silent flight UAS.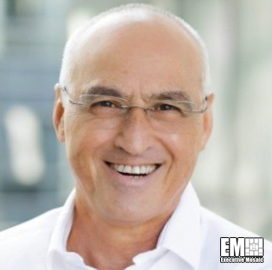 Roni Miran is a seasoned executive who serves as the vice president of operations at D-Fend Solutions, an Israel-based provider of counter-drone takeover technology.
With a career spanning more than 30 years, Miran has led various aspects of operations, including manufacturing, engineering, quality, cost and supply chain for large-scale companies and small startups, according to his LinkedIn profile.
Previously, he spent six years working as the VP of operations for computing network company Compass Networks.
While at Compass Networks, Miran played a key role in establishing company operations from incubation to sales. Additionally, he set up supply chains and ecosystems that supported both new product introductions and ongoing production.
Miran also dedicated 10 years of his career working as a manufacturing country manager for Cisco's operations in Israel.
He helped ensure that Cisco demonstrated excellence in manufacturing performance metrics, including quality and reliability. His contributions were also vital in the establishment of the New Product Introduction Engineering Center of Competence in Israel and the integration of newly acquired companies.
Earlier in his career, Miran was the operations VP for Pentacom. During his brief stint with the company, he created a supply chain to support short turn-around prototype production and continuous manufacturing.
He held the same position at RADCOM for six years, during which time he established an information technology infrastructure and a quality system to help the telecommunications company obtain quality certifications.
Miran holds a bachelor's degree in industrial and management engineering from Tel Aviv University.
Bruce Preiss joined Black River Systems Company in January 2016 as the director of business development.
For more than five years, Preiss has been part of a small business, applied engineering firm that delivers products to agencies across the Department of Defense enterprise and their contractors. The firm specializes in developing software and hardware to enable new capabilities in counter-unmanned aircraft systems, signals processing and intelligence, surveillance and reconnaissance, among others.
Preiss has over 27 years of professional experience working for research institutions, private enterprises, the Navy and the Air Force, according to his LinkedIn profile.
Previously, he owned a company called FlyTransparent, which worked on a mobile app and website to promote safe and timely use of airspace.
The executive also dedicated more than three years serving as a lead research engineer for the Wright State Research Institute. While at the institute, he spearheaded the development of an Air Operations Center for the Ohio-Indiana UAS Center & Test Complex.
Much of Preiss' career involved working for the Air Force Research Laboratory. At AFRL, he held the position of simulation lead for the Layered Sensing Operations Center and supported strategic planning for the 711th Human Performance Wing Chief Scientist's Office. In addition, he was selected as the senior technical planner for AFRL space and missile science and technology programs for all DOD space mission areas.
Earlier in his career, Preiss worked as a mechanical engineer for the Naval Sea Systems Command, where he provided telemetry flight analysis and support for naval air-launched weapon system verification exercises.
Preiss graduated from the University of Arizona with a bachelor's and a master's degree in aerospace engineering.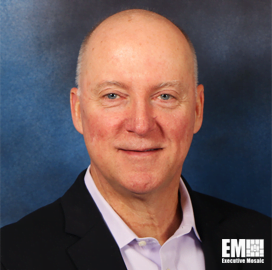 Kevin Hair is the president and chief executive officer of SRC, a not-for-profit research and development corporation dedicated to solving problems in the areas of defense, environment and intelligence.
As the leader of SRC, he oversees the development and implementation of strategic plans and business initiatives, monitors financial performance, creates new expansion initiatives and fosters industry relationships.
He also supports SRCTec, a subsidiary of SRC Ventures, in ensuring national security, according to his organizational profile.
Concurrently, Hair is the board chairperson at SRC Ventures and a member of SRC's board of trustees.
He started his career with SRC when he was hired as an electrical engineer. He then took on roles of increasing responsibility on his way to climbing the corporate ladder.
His LinkedIn profile shows that he was a senior research engineer for systems technology from 1985 to 1993. He went on to serve as project manager for systems technology from 1993 to 1999.
Afterward, Hair was appointed to director-level positions with a focus on information technology. For two years, he worked as operations and business development director for IT.
He was later promoted to vice president of corporate strategic development and corporate business development and government affairs.
Before being named CEO, he served for four years as chief operating officer and two years as executive VP of strategy and business development.
Hair earned a bachelor's degree in electrical engineering from Boston University before obtaining his master's degree in computer engineering from Syracuse University.
ABOUT POTOMAC OFFICERS CLUB
The Potomac Officers Club is owned and operated by Executive Mosaic. Since 2002, Executive Mosaic has been a leader in media and exclusive senior executive networking programs primarily targeted to the U.S. federal government contracting (GovCon) marketplace. In addition to connecting executives of consequence into a fabric of like minded communities, the company's growing cross-media platform serves as a leading source of news about the people, policies, trends and events shaping the nation's GovCon sector.
Category: Articles
Tags: Asvent Vision Technologies Black River Systems Black Sage Bruce Preiss C-UAS D-Fend Solutions Department of Defense Executive Profiles govcon government contracting Kenneth Geyer Kevin Hair Lee Dingman Liteye Systems Roni Miran technology integrator UAS unmanned