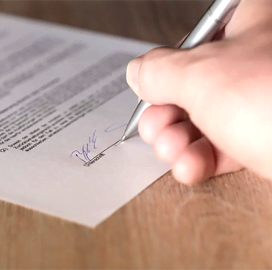 Government contracting
Five GovCon Executives in the Federal Civilian Sector
The General Services Administration moved forward with its initiative to consolidate the 24 categories of its Multiple Award Schedules program, signaling a major shift in the federal civilian acquisition marketplace. The initiative was a response to the heightened standards that the federal civilian sector is being held to. Deloitte noted that while the roles of civilian agencies have not changed, citizens now expect the government to provide the same quality of service seen in the commercial sector.
Such sweeping directly impact the government contracting sector that supports federal civilian agencies. Heavily regulated industries – such as energy, telecommunications and health care, among others – are already facing massive disruptions amid the ongoing global pandemic. Now they must also contend with the constantly evolving regulations and technologies being ushed by the federal civilian government.
The Potomac Officers Club – a division of Executive Mosaic – presents five executives leading businesses in the federal civilian sector.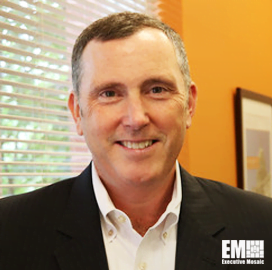 As Sevatec's executive vice president for the federal civilian portfolio, Chuck Schefer deals with the unit's public sector customers such as the General Services Administration, the Department of Transportation and various civilian departments and agencies.
Based in Fairfax, Virginia, the IT service company was established in 2003, specializing in agile and DevOps, cloud solutions, cyber engineering, data sciences, systems and software development, learning and development, and program and project management.
Schefer brings into the role over 20 years of experience in the homeland and national security sector. A business development expert, he has a track record of building and maintaining customer and partner relationships as well as managing and growing organizations, according to his LinkedIn profile.
For the past two years, he has been leading the segment with the largest contracts, ensuring the delivery of national infrastructure modernization programs and the acceleration of government operations via modernized acquisitions, commerce and financial software systems.
Under his tenure, the Transportation Security Administration awarded Sevatec a four-year, $48M contract to support the Flexible Agile Scalable Teams under the Unrestricted GSA Alliant 2 GWAC.
The task order calls for the company to serve TSA's Law Enforcement and Federal Air Marshal Service mission through agile design, development, and application production requirements for various mission-critical applications in the agency.
The defense contractor is tasked to enhance software quality and value via delivery of a supply chain that unifies human-centered design, DevSecOps, cloud-based deployments, cybersecurity and analytics into a single framework.
Before joining the company in July 2018, Schefer served for almost four years as vice president at ManTech.
He also held senior leadership roles at Grant Thornton as practice director, Dynamics Research as senior vice president for homeland security solutions division, Excella Consulting as principal consultant, Idea Integration as vice president, director for IT at Nextel Communications, MCI as a senior manager and Perspective Technology as an associate.
Schefer graduated from the College of William and Mary with a bachelor's degree in finance.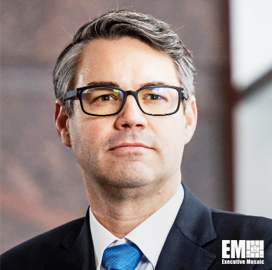 Bryce Pippert has been serving as ManTech's executive vice president and general manager for the federal civilian sector since July 2020.
He leads the unit's strategy and key initiatives to support the various missions of civilian agencies, including foreign service, space exploration, health care, immigration, and other citizen services, with modern technology and effective data and security use, according to his LinkedIn profile.
During his tenure, the Virginia-based defense contractor secured a $273M contract to provide the Department of Homeland Security with advanced analytics for border control.
The five-year deal calls for business intelligence support services that will help Customs and Border Protection preempt acts of crime and terrorism.
Pippert said the company's analytics, automation and artificial intelligence capabilities enable the organization to analyze large amounts of data to find and deliver actionable and relevant intelligence essential to safeguarding the country.
The organization has been providing analytics services to the CBP since 2017 to help the agency counter terrorist attacks, intercept illegal drugs and other illegal trade, stop human trafficking, discover crime networks and apprehend trade sanction violators.
Prior to the role, he was senior vice president for the federal civilian business unit at the company's mission solutions and services group, reporting directly to then MSS President Matt Tait.
For almost two years, Pippert led the group that offers services for the federal civilian agencies' strategic objectives for modernization of operations, systems and infrastructure.
Before joining ManTech in January 2019, he spent almost 13 years at Booz Allen Hamilton serving in roles of increasing responsibility. Before holding his recent position as senior vice president from April to December 2018, he was a senior associate, principal and vice president.
Pippert was the CEO for over a year at XBRL Solutions and a director for four years at UBmatrix.
He earned his bachelor's degree in philosophy and political science from Wheaton College and his master's degree in business administration from Columbia Business School, Columbia University.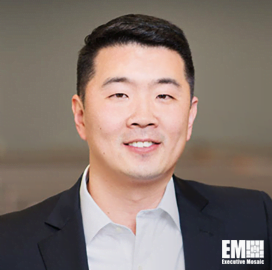 Thomas Lee, as Octo's senior vice president for national security and federal civilian, is mainly in charge of the delivery and growth of accounts such as the FBI and the Department of Homeland Security.
With almost two decades of experience in IT and financial management services for private and public sector customers, he specializes in agile engineering, secure mobile application development, systems engineering and profit and loss operations, according to his LinkedIn profile.
Headquartered in Reston, Virginia, the company was founded in 2006 focusing on agile software engineering, user experience design, cloud services enterprise application, business analysis and digital strategy services.
The IT service contractor also provides data analytics and management support services for agencies such as the National Institutes of Health, the Army and the U.S. Patent Trademark Office.
During Lee's tenure, the organization announced that its mentor-protégé joint venture with Metric5, Octo Metric, was awarded the $15M U.S. Air Force Kessel Run Enterprise Services cloud service contract.
Under the agreement, the company is tasked to provide software engineering, cloud architecture, site reliability engineering, infrastructure as code, continuous integration and continuous deployment pipelines, test automation, alerting and monitoring strategies and information security engineering.
In 2018, the Food and Drug Administration awarded the organization and Booz Allen Hamilton spots on a potential seven-year, $300M blanket purchase agreement to update data collection and analysis systems in support of the agency's patient safety and drug development efforts.
The company is tasked to collaborate with the FDA's center for drug evaluation and research to modernize and maintain an informatics platform meant to streamline the regulatory process and support oversight of biological and pharmacological drugs.
Before joining Octo in November 2016, Lee took on leadership roles at companies serving the government community, including PricewaterhouseCoopers, BearingPoint and Acuity.
A certified public accountant, scrum master, project management professional and an ITIL v3f holder, Lee earned his bachelor's degree in accounting from the University of Virginia and his master's degree in business administration from the University of Maryland College Park.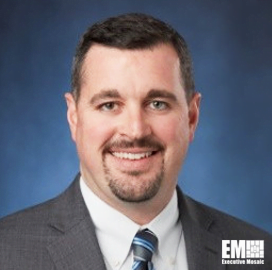 Bill Morrissey, a Potomac Officers Club member, serves as vice president and general manager for the civilian division at ASRC Federal, a role he has held since July 2018.
Headquartered in Beltsville, Maryland, the company was founded in 2003, offering services in digital operations and IT modernization, software, applications and analytics, engineering solutions, professional services and infrastructure operations, according to his LinkedIn profile.
Morrissey is a business leader experienced in offering strategic program leadership, operational excellence, customer relationship management, growth and personnel development.
With a track record of defining market strategy for various customer accounts, he leads teams in program execution and new business growth activities with profit and loss responsibility.
In his current role, Morrissey's efforts are focused on selected public sector clients, including the departments of Homeland Security, Justice, State, Agriculture, Commerce, Labor, Interior, Energy and Transportation.
During his tenure, ASRC Federal became a member of the Bay Area Houston Economic Partnership, a group composed of member cities and organizations dedicated to improving economic development and the quality of life in the Houston community.
BAHEP also collaborates with organizations such as the NASA Johnson Space Center, the Space Alliance Technology Outreach Program, Bay Area Houston Advanced Technology Consortium, Bay Area Houston Transportation Partnership and regional chambers of commerce to promote its mission.
Before joining the company, Morrissey oversaw a $200M portfolio with more than 800 employees in the U.S. covering civilian, health, and national security markets at Harris Corporation.
From 2005 to 2007, he was a contracts manager at General Dynamics Information Technology, managing a $200M Navy business.
Morrissey is a member of various organizations, including the Homeland Security and Defense Business Council Armed Forces Communications and Electronics Association and the Border Patrol Foundation.
He graduated from George Mason University with a bachelor's degree in arts and received his master's degree in business administration from Virginia Polytechnic Institute and State University, Pamplin College of Business.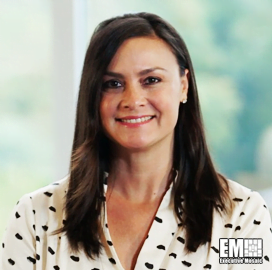 Natalie Carey is the senior director for federal civilian practice at Appian, which specializes in low-code automation for enterprise software applications.
She is responsible for the complex government workflow orchestration and automation covering acquisition, grants, correspondence, regulatory approvals, investigative case management, human resource lifecycle, benefits, loans, permitting and licensing, security, risk and compliance, according to her LinkedIn profile.
During her tenure, the defense contractor partnered with Accenture Federal Services to help streamline the federal acquisition program through the low-code automation system.
The collaboration requires AFS to supply new delivery accelerators to enhance Appian's acquisitions solutions that facilitate the procurement process and validate that the system complies with the Federal Acquisition Regulations policies.
Before joining the organization in October 2019, Carey served for almost 11 years at Valiant Solutions, an IT service company focusing on cybersecurity program management, security engineering, governance, risk, compliance, cloud management, agile development and health technology. She was the executive vice president and director for government solutions at the Henderson, North Carolina-based company.
She oversaw the company's operations in various areas, including cybersecurity consulting and services, Elastic Stack, machine learning, deep learning, data science, Tenable, Archer, Amazon Web Services, Google Cloud Platform, DevSecOps and security automation orchestration.
Previously, Carey took on the role of director for cloud solutions at CMI, an IT service company established in 2015 and headquartered in Washington, D.C., specializing in cloud management, security, compliance and strategy.
Earlier, she spent more than two years at SAIC's worldwide training delivery for the Department of Homeland Security's Customs and Border Protection and more than two years at L-3 Communications' program management for the U.S. Navy at Naval Base, San Diego.
A member of leading government and industry collaborative working groups as well as a contributor to various publications and events in low-code automation, Carey earned her bachelor's degree in arts from the University of Maryland.
ABOUT POTOMAC OFFICERS CLUB
The Potomac Officers Club is owned and operated by Executive Mosaic. Since 2002, Executive Mosaic has been a leader in media and exclusive senior executive networking programs primarily targeted to the U.S. federal government contracting (GovCon) marketplace. In addition to connecting executives of consequence into a fabric of like minded communities, the company's growing cross-media platform serves as a leading source of news about the people, policies, trends and events shaping the nation's GovCon sector.
Category: Articles
Tags: Appian ASRC Federal Billy Morrissey Bryce Pippert Chuck Schefer energy fedciv federal civilian General Services Administration govcon government contracting GSA ManTech MAS Multiple Award Schedules Natalie Carey Octo pandemic Senior Director Senior Vice President Sevatec telecommunications Thomas Lee vice president