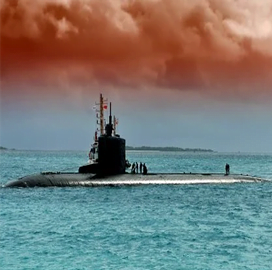 Undersea system
Five GovCon Executives in Undersea Systems Market
In the past year, naval programs suffered from pandemic-induced supply chain constraints that drove up costs and delayed deadlines for shipbuilding projects, according to a report published by Mordor Intelligence.
The U.S. Navy has taken steps to address its shortfall in undersea systems. Defense News reported that in September, the service realigned its different classes of missile-carrying submarines to enhance the acquisition and sustainment process.
According to Defense News, the U.S. Navy turned to the contractors in its defense industrial base to ramp up construction of undersea systems. The Potomac Officers Club⁠—a division of Executive Mosaic⁠—features five undersea system executives in the government contracting sector.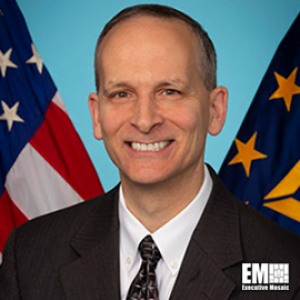 Ronald Vien serves as the technical director of the Naval Undersea Warfare Center Division Newport. He is responsible for providing research, development, test and evaluation, engineering, analysis and assessment, as well as fleet support capabilities for submarines, autonomous underwater systems, and offensive and defensive undersea weapon systems, according to his biography.
Vien concurrently serves as the director of Undersea Warfare Systems Engineering, where he oversees 12 technical warrant holders, ensuring that the Navy maintains its position as the foremost technical authority over a broad portfolio of undersea warfare systems. His dual roles allow him to steward existing and emerging technologies to advance undersea warfare, his biography further reveals.
Prior to assuming his current position, Vien led the Sensors and SONAR Systems Department at NUWC Newport. In the said role, he led a team of over 850 government and contractor scientists, engineers and technicians engaged in a broad spectrum of research, development, engineering and acquisition.
Vien's career began in 1987 while attending the University of Massachusetts Dartmouth as a part-time employee. In 1989 he accepted a permanent position in the Submarine Combat Systems Department, where he produced hardware prototypes for both the Los Angeles- and Virginia-class submarines.
Vien earned a bachelor's degree in electrical engineering technology at UMass in 1988 and a second bachelor's degree in electrical engineering the following year. He received his Master of Business Administration degree from Bryant University in Smithfield, Rhode Island, in 1996.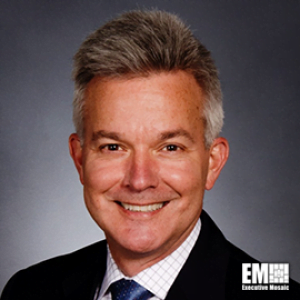 Richard Wortman is the deputy director and head of the undersea systems office at the Pennsylvania State University Applied Research Laboratory.
Wortman, who assumed his current position in May 2020, leads an office that conducts research on undersea weapons, unmanned undersea vehicles and advanced sonars supporting national security and undersea warfare, according to his LinkedIn profile.
His team leverages expertise to take concepts from the early developmental phase through the transition to industry and the fleet.
Prior to transitioning to Penn State, Wortman spent nearly four years as a vice president at Sonalysts, an employee-owned professional services business based in Waterford, Connecticut. As VP, he was instrumental in developing and implementing the company's business development strategy for the Washington, DC market.
He joined the private sector following a decades-long career with the U.S. Navy dating back to 1988.
In his first three years with the service branch, he was a division officer for USS Olympia.
He went on to become a combat systems officer for USS Charlotte, executive officer for USS Kentucky, commanding officer for USS Chicago and deputy commander of Submarine Squadron ONE.
Much later in his career with the Navy, he served as commanding officer of the TRIDENT training facility and head of the service's tactical submarine branch.
Wortman holds a bachelor's degree in communications electronics and master's degrees in engineering management and national security strategy.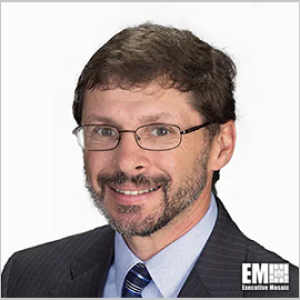 Carlo Zaffanella serves as vice president and general manager of maritime and strategic systems at General Dynamics Mission Systems, a General Dynamics business unit focused on integrating secure communication and information systems and technology.
GDMS delivers technologies for platforms such as combat vehicles, submarines, aircraft, satellites and advanced sensing systems, according to the company's website.
The M&SS business unit specializes in submarine and ship electronic systems integration, as well as the design of various subsystems, GDMS said.
According to the company's website, M&SS also has a focus on open-architecture computing, secure computing and integrated software solutions.
In his role, Zaffanella is tasked with leading a variety of programs in support of the U.S. Navy, U.S. Air Force, restricted customers, the Transportation Security Administration, government laboratories and various international customers.
He previously served as VP and general manager for the intelligence, surveillance and reconnaissance division of General Dynamics Advanced Information Systems, which was combined in 2014 with another business unit to form GDMS.
In the said role, Zaffanella worked on programs supporting the Intelligence Community, including intelligence collection, sensor design, space payloads and geospatial intelligence programs.
Zaffanella was previously the VP and general manager for the integrated platform solutions business of General Dynamics' mission integration systems division.
He earned a master's degree in electrical engineering from Rensselaer Polytechnic Institute and a bachelor's degree in electrical engineering from the Massachusetts Institute of Technology.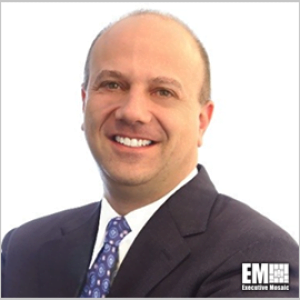 Adam Weiner is the vice president of Booz Allen Hamilton's Navy Surface and Undersea Warfare Centers business.
In his current leadership role, Weiner provides engineering and management services in platform vulnerability, artificial intelligence, directed energy, sensor fusion, mechanical design, prototyping and reverse engineering for surface and subsurface vessels. He also develops identification capabilities for defense, federal law enforcement, intelligence and commercial clients as Booz Allen's lead official for biometrics, forensics and human signatures. Weiner also leads the firm's custom electronics and fabrication business, which develops technologies for the departments of Defense and Homeland Security, Booz Allen said.
The marine and undersea systems leader supported the U.S. government's development and deployment of multi-agency crisis management mission systems before taking on his current position. He also developed portfolio and trading systems for investment, merger and acquisition firms in U.S. financial centers.
Weiner holds a bachelor's degree in computer science from Syracuse University and is a member of the Institute for Electrical and Electronics Engineers and the Association of Old Crows.
Booz Allen Hamilton offers consulting, analytics, digital solutions, engineering and cybersecurity services to government, defense, intelligence and commercial clients. It has multiple offices across North America, Southeast Asia, Europe, the Middle East and North Africa.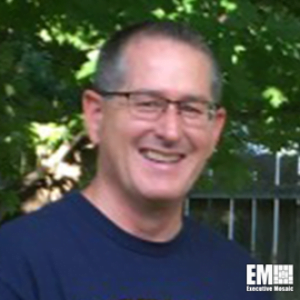 David Mejia is the manager of Naval Architecture and Fluid Dynamics at Northrop Grumman's naval systems business, working out of Annapolis, Maryland. He is an undersea systems architect and project manager who was involved in the development of the Advanced SEAL Delivery System, the AQS-24 towed minehunting sonar and various Mine Counter Measure Unmanned Surface Vessels, according to his LinkedIn profile.
In a career spanning almost 22 years with NG, Mejia has been involved in multiple undersea programs for the U.S. Navy. Among them was building the first mine warfare unmanned surface vessel, which NG jointly developed with the Naval Undersea Warfare Center, and mine warfare unmanned underwater vehicles.
Before joining NG, Mejia served as a naval architect at Lockheed Martin. During that time, he took on the role of project engineer for the development of Deep Submergence Rescue Vehicles, specialized underwater vessels used to rescue damaged submarines.
Prior to his career in the corporate world, Mejia served as a lieutenant in the Navy, where he was assigned to surface warfare and nuclear warfare-related tasks.
Mejia earned his degree in naval architecture and marine engineering in 1985 from the University of Michigan. He graduated from the school magna cum laude.
ABOUT POTOMAC OFFICERS CLUB
The Potomac Officers Club is owned and operated by Executive Mosaic. Since 2002, Executive Mosaic has been a leader in media and exclusive senior executive networking programs primarily targeted to the U.S. federal government contracting (GovCon) marketplace. In addition to connecting executives of consequence into a fabric of like minded communities, the company's growing cross-media platform serves as a leading source of news about the people, policies, trends and events shaping the nation's GovCon sector.
Category: Articles
Tags: Adam Weiner Carlo Zaffanella David Mejia Defense Industrial Base Defense News Executive Profiles govcon government contracting Mordor Intelligence Richard Wortman Ron Vien undersea system