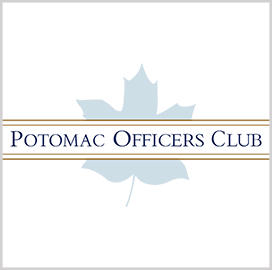 Emerging technology
Five GovCon Executives Innovating in Citizen Services
Successful companies have recognized that customer experience plays an important role in improving overall performance. In the same way that the private sector is financially motivated to deliver better customer experiences, the government is mandated to invest in citizen service innovation.
According to Deloitte Insights, the public sector has long strived to deliver better citizen experiences but is restricted by budget and manpower. Governments worldwide have enjoyed a "digital wave" that is allowing them to improve the experiences of citizens, businesses and government employees through technology.
Agencies have leaned on industry for innovative tools such as business process automation and conversational artificial intelligence. The Potomac Officers Club — a division of Executive Mosaic — features five executives pursuing citizen service innovation in the government contracting sector.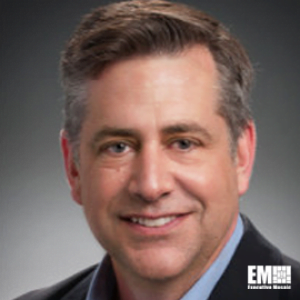 Kevin Ellenwood has been serving as a managing director at Accenture Interactive since December 2018.
According to his LinkedIn profile, he is responsible for the Public Sector Front Office and Citizen Experience for Accenture Interactive, North America.
With a digital consulting career spanning more than 20 years, Ellenwood has experience in citizen engagement, data driven personalization, e-commerce, enterprise content management, workflow automation, new business development, practice management, partner development, vendor selection, development management, and offshore management and usability testing.
Ellenwood previously worked for Acquity Group, a digital marketing company now owned by Accenture.
He joined Acquity Group as a consulting manager and was eventually promoted to engagement director, which gave him responsibility for the full lifecycle management of multiple client engagements.
Ascending to the role of vice president, Ellenwood was put in charge of the company's shared services and managed services practice. His duties included overseeing the professional teams supporting the management of Acquity Group's North American development and testing centers.
He also worked as a project manager for ICG Consulting, where he supported the full lifecycle project management of ECM solutions deployment, finance and supply chain workflow application and process reengineering initiatives.
An alumnus of the University of Illinois at Chicago, Ellenwood holds a bachelor's degree in philosophy.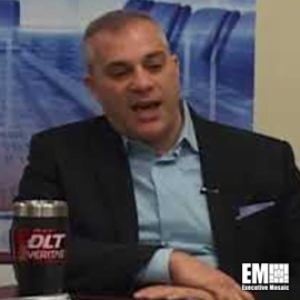 Jonathan Alboum is currently the principal digital strategist for the federal government at software company ServiceNow, working out of the Baltimore-Washington metropolitan area. He described himself as a trusted technology thought leader, adviser to executives and a mentor to many.
Alboum has held the titles chief information officer and chief technology officer at different times in his career. In his current role, he works with federal agencies to deliver digital workflows "that create great experiences and unlock productivity." He has been employed at ServiceNow for just over two years, according to his LinkedIn profile.
Before moving to his current employer, Alboum was the public sector CTO for Veritas Technologies, where he helped government, health care and education organizations manage, secure and identify business value from data on premises or in multi-cloud environments.
Alboum's federal government tenure includes serving as the CIO for the U.S. Department of Agriculture. He takes pride in having led the development of the USDA's IT modernization strategy, including cloud computing, network modernization and enhanced cybersecurity for a $3 billion annual technology spend.
Alboum is a graduate of the University of Virginia, where he earned a master's degree in the management of information technology from the McIntire School of Commerce and a bachelor's degree in systems engineering from the School of Engineering and Applied Science.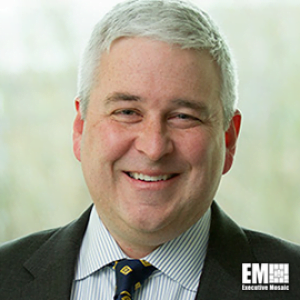 Andy Beamon is currently senior vice president of Strategic Innovation for Citizen Services at Maximus Federal, based in Centreville, Virginia. In this role, he manages the development and delivery of Maximus' "Intelligent Assistant" services to federal agencies. He is described as having "unique experience in implementing congressionally-mandated and agency-mandated programs that deliver services to citizens."
Beamon has more than 25 years of experience with Global Fortune 100 and large federal agencies, with a proven track record of delivering value added outcomes to his clients. His professional strengths include management consulting, product start-ups, strategic vendor partnerships, program management, robotic process automation, artificial intelligence and digital government, his LinkedIn profile revealed.
Beamon has successfully pioneered and implemented an AI-based "Conversational IVR" to federal agencies for identifying and authenticating citizens, managing interactions seamlessly with the highest levels of customer experience. His efforts led to the replacement of the outdated Federal Agency Interactive Voice Response and Speech Recognition systems.
Beamon has been an SVP at Maximus for the last six years. Before moving to his current employer, he was briefly an SVP and chief business development officer at Navient.
The greater part of Beamon's career, over 21 years, was spent at Accenture, where he served as a partner. In that role, he led the company's North America Custom BPO and Federal BPO market units, he recounted.
Beamon obtained his bachelor's degree in management science from the Virginia Polytechnic Institute and State University.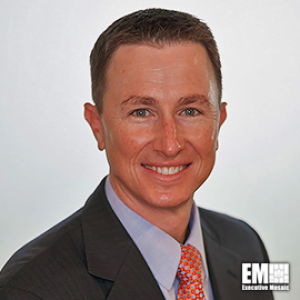 Jonathan Benett serves as the technical director for digital government solutions at Adobe's federal division.
He boasts more than 20 years of experience in information technology program and project management, strategic planning, operations and business development, according to the American Council for Technology and Industry Advisory Association.
In his current role, Benett helps public sector organizations at all levels to more effectively deliver solutions for improving digital experiences for government constituents and employees, according to his LinkedIn profile.
Adobe offers digital government solutions aimed at modernizing digital experiences, efficiently delivering services and increasing citizen engagement.
Before he joined Adobe, Benett served as the chief enterprise architect for the U.S. Department of Agriculture.
He also held various roles in the USDA Food and Nutrition Service, including director of strategic initiatives for the administrator, IT program manager for the Supplemental Nutrition Assistance Program and acting chief technology officer.
Prior to working at USDA, Benett led the Program Management Office within the U.S. Patent and Trademark Office.
Benett earned a bachelor's degree in business administration from the University of Florida's Warrington College of Business and a Master of Business Administration degree from the University of North Florida's College of Business.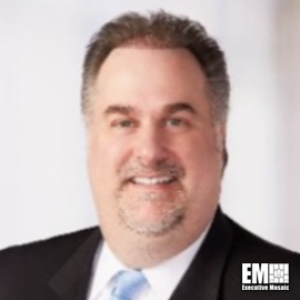 Cameron Chehreh serves as vice president and chief technology officer of Dell Technologies' Federal Systems business.
Chehreh has served in the roles for six years, having been appointed the first CTO of Dell Federal in September 2015.
As CTO, he is tasked with bringing mission-focused solutions to the federal government and managing the company's go-to-market strategy as well as the Dell model for delivering new cybersecurity, cloud computing, internet of things, big data, advanced analytics and end-user solutions, his LinkedIn profile shows.
Chehreh has over two decades of experience in the technology industry and is a member of the Potomac Officers Club.
Before joining Dell, he spent five years at General Dynamics Information Technology, where he first worked as CTO for the company's intelligence solutions division.
After over four years at GDIT, he founded the Commercial Cyber Services group and became its CTO. The business focused on providing cybersecurity solutions to various organizations in both the civil and defense sectors.
Chehreh joined GDIT from Pomeroy when the company was still known as OAO Technology Solutions. At Pomeroy, he spent nearly three years as CTO, senior vice president and general manager.
The Dell executive also previously worked as an enterprise solutions architect and acting CTO at Northrop Grumman, where he managed IT services, program management and consulting support efforts.
The technology industry veteran's areas of expertise include strategic planning, integration, business development and professional services.
Chehreh earned his bachelor's degree in audio engineering from Middle Tennessee State University in 1996.
He also holds associate degrees in arts and business from Anne Arundel Community College and The Art Institutes.
ABOUT POTOMAC OFFICERS CLUB
The Potomac Officers Club is owned and operated by Executive Mosaic. Since 2002, Executive Mosaic has been a leader in media and exclusive senior executive networking programs primarily targeted to the U.S. federal government contracting (GovCon) marketplace. In addition to connecting executives of consequence into a fabric of like minded communities, the company's growing cross-media platform serves as a leading source of news about the people, policies, trends and events shaping the nation's GovCon sector.
Category: Articles
Tags: Accenture Interactive Adobe AI Andy Beamon artificial intelligence Cameron Chehreh Dell Technologies Deloitte Insights emerging technology Executive Profiles Jonathan Alboum Jonathan Benett Kevin Ellenwood MAXIMUS ServiceNow