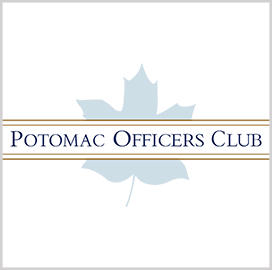 Innovation
Five GovCon Executives Leading Government-Focused Startup Accelerators
Government contracting is a highly competitive sector that considers unsuccessful ideas unacceptable and frowns upon wasted tax dollars, especially in nationally significant sectors like health care and homeland security, according to Deloitte Insights. Such an environment is not always conducive to technological innovation, which involves trial and error.
Government-focused startup accelerators serve as a safe space for innovators to work with little fear of failure. Startups have been enjoying the growing quantity and quality of government-focused accelerators in the past few years.
The Potomac Officers Club — a division of Executive Mosaic — features five executives working with government-focused startup accelerators.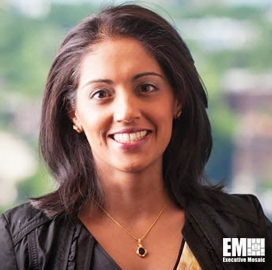 Nishita Henry serves as Deloitte Consulting's chief innovation officer and is a member of the executive committee in charge of the company's new business innovation efforts.
Deloitte is a global management consulting company that offers financial advisory, audit services, risk management, tax services and other professional services.
As chief innovation officer, Henry works with startups developing technologies that could be turned into practical solutions for Deloitte's clients. Henry is focused on investing in artificial intelligence, cloud technologies and cybersecurity, Deloitte said.
Henry previously served as Deloitte's federal technology leader, a role in which she provided advisory and operations services to cabinet-level agencies in the U.S. federal government.
In the said role, Henry led more than 3,000 practitioners working to improve agency processes. She also regularly advised technology leaders in the government on matters related to modernization, innovation, digitization, cloud technology and customer experience.
Before she joined Deloitte in 2005, Henry spent five years as a systems engineer at Centurum, a New Jersey-based defense company that specializes in cybersecurity, systems integration, communications, software engineering and information operations.
Henry earned a Master of Business Administration degree from the University of Virginia's Darden Graduate School of Business Administration and a bachelor's degree in electrical engineering from Rensselaer Polytechnic Institute, according to her LinkedIn profile.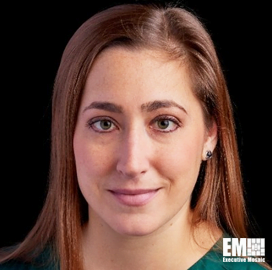 Katie Herritage is the global manager of Amazon Web Services EdStart, an educational technology startup accelerator for entrepreneurs building next-generation online learning, analytics and campus management solutions in the cloud.
She is double hatted as the U.S. leader for the government technology accelerator AWS GovTechStart, according to her LinkedIn profile.
Herritage has been with AWS for more than nine years and has held other leadership positions in the company.
For nearly six years, she was the manager of AWS Education. Her responsibilities included managing AWS EdStart and designing well-architected resources to strengthen return on investment and shorten sales cycles.
She is also AWS' former global events manager for the worldwide public sector. In that role, she led domestic and international teams that were responsible for producing programs and events. One of her main contributions was expanding the largest AWS Public Sector Conference, which was originally held as a single-day event.
Herritage joined AWS in 2012 after working as a consultant for Highmark Companies for nearly three years.
Before that, she was a strategic communications specialist/events manager at General Dynamics Information Technology.
She began her career working as an agency marketing coordinator at insurance company MassMutual.
Herritage graduated from the University of South Carolina with a bachelor's degree in English. She also earned a master's degree in communications and leadership from Gonzaga University.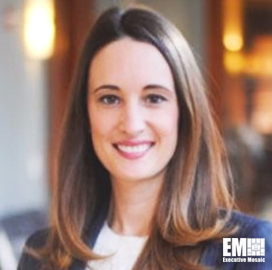 Jennifer Bird joined the National Security Innovation Network in April 2020 and currently serves as the organization's interim director of operations.
NSIN, formerly known as the MD5 National Security Technology Accelerator, is committed to building networks of innovators that generate new solutions to address national security problems.
Before joining NSIN, Bird worked at the Department of Defense and the Capitol, according to her LinkedIn profile.
From 2017 to 2019, she worked as professional staff for the House Committee on Armed Services.
Prior to that, she spent more than three years at the Office of the Secretary of Defense for Policy, where she held the positions of country director and deputy director for the Gulf and Arabian peninsula.
Earlier in her career, she was an intelligence analyst for the Navy and a DOD analyst for BAE Systems.
She started out as a policy associate for the U.S. Global Leadership Coalition, a network of businesses and nonprofits that promotes increased support for the country's diplomatic and development efforts.
Throughout her career, she has gained experience in client engagement, project management, policy implementation, strategy and operations, analysis and oversight.
Bird holds bachelor's degrees in political science and Spanish from the University of Michigan and a master's degree in international security policy from Columbia University.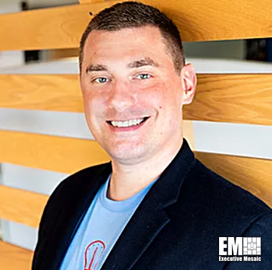 Ben Solomon serves as a managing partner at FedTech, a startup accelerator organization that he founded in 2013.
Headquartered in Arlington, Virginia, the venture capital company partners with entrepreneurs, research laboratories, government agencies and corporate innovation programs to finance the commercialization of promising technologies.
The organization has been funding technology ventures that benefit universities, NASA and the departments of Defense and Energy, according to the company's profile.
FedTech participated in the National Science Foundation's Innovation Corps program and took advantage of an opportunity to commercialize federally funded research and development.
According to the company, it has since grown into an international organization that works with Fortune 500 companies, nonprofit organizations and government agencies.
As the founder and a managing partner, Solomon is involved in every aspect of the company and oversees the entrepreneurs it finances, according to his LinkedIn profile.
Solomon said he spent three years as an adjunct lecturer at the University of Maryland's Robert H. Smith School of Business.
He taught technology commercialization and lead startup principles to Master of Business Administration and Master of Science students.
Solomon earned a bachelor's degree in history from Princeton University and an MBA in entrepreneurship and marketing from the Robert H. Smith School of Business.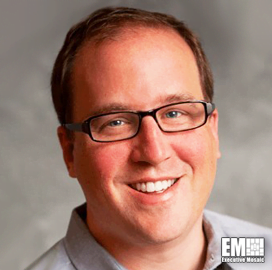 David Cohen is the co-founder and board chairman of Techstars, an American seed accelerator headquartered in Boulder, Colorado.
He established Techstars in 2006 and since then, the seed accelerator has invested in more than 2,300 companies specializing in areas such as smart mobility, sports media, property technology, music and workforce development.
Cohen also established Techstars Foundation, according to his LinkedIn profile.
The executive sits on the board of directors of various organizations as well. He is a board member of LevelTen Energy, a provider of renewable transaction infrastructure, and Wunder Capital, a solar energy provider for commercial and industrial real estate.
Cohen also serves on the entrepreneurship initiative advisory board of the Silicon Flatirons Center at the University of Colorado.
Prior to founding Techstars, he started several other companies.
In 1993, Cohen established Pinpoint Technologies. The company was sold six years later to ZOLL Medical.
Later, he founded a company called iCentric, which stayed in operation between 2004 and 2006.
He went on to create earFeeder .com in July 2006. The company was short-lived and was sold in November of the same year to SonicSwap .com.
Cohen holds an associate degree in computer science from the University of Central Florida.
ABOUT POTOMAC OFFICERS CLUB
The Potomac Officers Club is owned and operated by Executive Mosaic. Since 2002, Executive Mosaic has been a leader in media and exclusive senior executive networking programs primarily targeted to the U.S. federal government contracting (GovCon) marketplace. In addition to connecting executives of consequence into a fabric of like minded communities, the company's growing cross-media platform serves as a leading source of news about the people, policies, trends and events shaping the nation's GovCon sector.
Category: Articles
Tags: accelerator Ben Solomon David Cohen Deloitte Consulting Deloitte Insights Executive Mosaic Executive Profiles FedTech govcon government contracting government-focused startup accelerators innovation Jennifer Bird Katie Herritage National Security Innovation Network Nishita Henry NSIN Potomac Officers Club startup Techstars