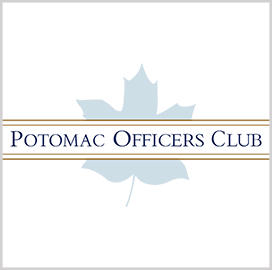 Partnership
Five GovCon Executives Leading Public-Private Partnerships
Some projects are too large in scale to be taken on by the public or private sector alone. Through strategic partnerships with the public sector, private companies can play to their strengths while letting the government make up for shortcomings. Public-private partnerships have historically been key in the financing and operation of public transportation networks, parks, convention centers and other projects.
Investopedia points out that private-sector technology and innovation can make the delivery of public services more efficient. On the other hand, the public sector provides incentives for the private sector to deliver projects on time and within budget — or at all.
The Potomac Officers Club — a division of Executive Mosaic — features five government contracting executives in charge of leading their respective companies' partnerships with the public sector.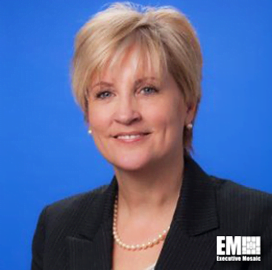 Catherine Kuenzel, a two-time Wash100 awardee, serves as vice president of Microsoft services for the U.S. public sector.
Microsoft's public-sector business offers public safety and national security solutions and services to defense, intelligence, homeland security, criminal justice and first response customers.
Kuenzel has about two decades' of experience in the technology business. She has served customers from the federal civilian agencies and the homeland security community, according to her LinkedIn profile.
She used her expertise in the public sector to help drive Microsoft's expansion in 2020, GovCon Wire reported. She supervised Microsoft's partnership with Accenture in March 2020. According to ExecutiveGov, the partnership helps startup businesses build technologies for social enterprises and scalable business models.
Kuenzel also supervised the integration of Microsoft's flagship software, Azure. In June 2019, Microsoft and Oracle partnered to help clients migrate and operate enterprise workloads across their cloud platforms.
Before joining Microsoft in March 2017, Kuenzel served as executive VP and general manager of homeland security at CSRA, a General Dynamics company.
She was responsible for supporting customers from the Department of Homeland Security and law enforcement agencies.
She had also served as VP and general manager for homeland security and civilian agencies within CSC's public-sector business. She was responsible for leading client engagement and growth related to CSC's offerings centered on next-generation infrastructure, cloud, big data, cybersecurity, enterprise services and mission services.
Kuenzel spent 10 years as VP of Northrop Grumman's federal civilian division, according to her LinkedIn profile. In the said role, she was responsible for maintaining networks, applications and solutions for the systems used by federal civilian customers.
She earned a bachelor of science degree in management from the University of Maryland University College.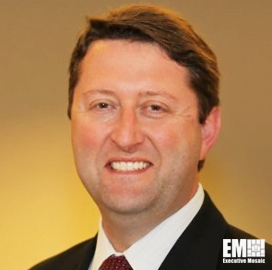 Simon Godwin is the senior director of strategic alliances and solutions at Maximus, a Reston, Virginia-based health and human services provider.
Godwin is charged with fostering the company's relationships with strategic technology partners and service providers. He leads efforts to rationalize technology alliance partnerships to increase support, participation and recognition from key alliance partners, according to his LinkedIn profile.
His appointment as Maximus' alliance partnership expert marks his return to the company after he left in 2016. Back then, he was the company's vice president of strategy and solutions. He was largely involved in the company's efforts to secure projects across the General Services Administration's Alliant II contract and led solutions development for clients such as the State Department and the National Oceanic and Atmospheric Administration.
Godwin rejoined Maximus in January 2020 after a two-year stint with Octo Consulting Group. As vice president of Octo's federal civilian business, Godwin was responsible for business execution, growth, personnel, teaming and strategy across civilian accounts, including the GSA and the Securities and Exchange Commission.
He also spent two years as the chief operating officer of Pyramid Systems, an information technology services company headquartered in Fairfax Virginia. His duties included managing client-facing operations and organic business development, as well as providing technology strategy and creating service offerings.
Godwin earned a bachelor's degree in applied physics from the University of Delaware before obtaining a master's degree in computer science from George Mason University.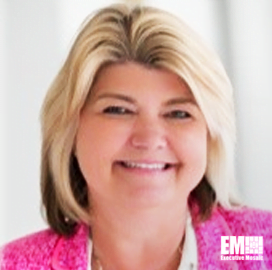 Sandy Carter has been serving as the vice president of Amazon Web Services for nearly four years.
With a career spanning more than 20 years, Carter has gained experience in general management, sales, marketing, entrepreneurship, strategy and ecosystem development.
As VP, she helps AWS users make full use of their Microsoft assets on the cloud platform, according to her LinkedIn profile.
During her appearance at AWS re:Invent 2020, Carter talked about five AWS public sector partner programs available to help partners prioritize mission-critical work. She shared the cloud computing company's launch of the Think Big for Small Business program, which supports small and medium enterprises, as well as the Artificial Intelligence and Machine Learning Rapid Adoption Assistance Initiative.
Concurrently, she is the chairman of the board of Girls in Tech, a San Francisco, California-based nonprofit organization dedicated to eliminating the gender gap in the technology industry. The role puts her in charge of marketing and branding, fundraising and business development and strategy committees.
Previously, she briefly served as the chief executive officer of Silicon-Blitz, a computer software company that she founded in 2016.
She also spent over 11 years holding leadership positions at computer hardware company IBM. For nearly three years, she served as the general manager of ecosystems and startups, during which time she drove over 7,700 startups on the cloud. She was also the chief marketing officer of IBM WebSphere and Tivoli.
Earlier in her career, Carter was a marketing consultant for the National Basketball Association. She was involved in marketing programs aimed at promoting the sport to women.
Carter holds a bachelor's degree in computer science from Duke University and a Master of Business Administration degree from Harvard Business School.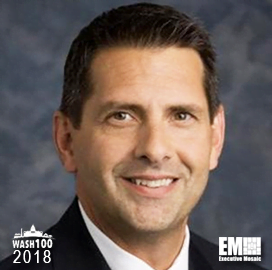 Nick Michaelides, a two-time Wash100 awardee, serves as Cisco's senior vice president for the U.S. Public Sector organization. Cisco describes him as someone who puts customers first and understands the challenges they face in carrying out their mission. He and his team work with federal, state and local public sector clients, helping the U.S. Public Sector organization bring in $6 billion in revenue, according to his LinkedIn profile.
He previously served as the VP of Cisco's U.S. federal sales organization, which provides the law enforcement and intelligence communities with infrastructure, software and services.
Michaelides spent nine years as Cisco's senior director for the Intelligence Community. The organization was focused on the future of information sharing, collaboration and integrated services. In the said role, he was responsible for delivering innovative solutions, products and services to the Department of Defense, which Cisco describes as one of the largest employers in the world.
Michaelides also led Cisco's Transformational Leadership Initiative. He completed the company's Momentum Leadership Program, which was created to develop the company's new generation of executives.
Before joining Cisco in August 2005, Michaelides served as Sun Microsystems' regional executive for advanced programs. Sun Microsystems sold computer hardware, software and information technology services. Michaelides was responsible for sales activities at Sun Microsystems until the company was acquired by Oracle in April 2009.
Over his 16-year career at Sun Microsystems, he served as senior service sales manager for the public sector, partner product representative, channel services sales representative, strategic account manager and support engineer.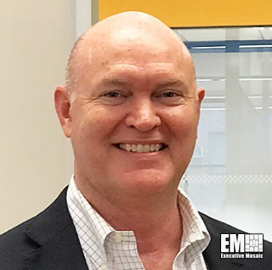 Jay Humphlett serves as Dataminr's executive vice president for the public sector. He is experienced in executing major growth strategies concerning defense, intelligence and federal customers worldwide.
Dataminr provides customers with actionable alerts based on public data and real-time artificial intelligence analysis, according to Humphlett's LinkedIn profile.
Humphlett said he helped Dataminr win a $258 million contract providing the Department of Defense with the company's First Alert software-as-a-service AI platform. First Alert was designed to detect early signs of high-impact events and emerging risks from publicly available data. The solution was built to help clients form educated risk mitigation and response strategies.
Humphlett also helped Dataminr establish a business partnership with Cleveland Clinic and create a telemedicine solution for classified operations.
Before he joined Dataminr in September 2018, Humphlett served as managing director at ValuePoint Group, a private equity and consulting company specializing in the aerospace, defense, security and government services sectors.
Humphlett founded and served as the CEO of VIGILANT Expeditionary Solutions, a provider of telemedicine, crisis management and expeditionary services for government clients.
In November 2001, Humphlett began working at what was then Raytheon Company, starting out as an entrepreneur in residence before becoming vice president of the company's commercial ventures division.
He later served as Raytheon's deputy general manager and director of strategy and business development for unmanned and reconnaissance systems.
Humphlett earned a bachelor's degree in electrical and biomedical engineering from Vanderbilt University and a Master of Business Administration degree in entrepreneurship from the University of California Los Angeles' School of Management.
ABOUT POTOMAC OFFICERS CLUB
The Potomac Officers Club is owned and operated by Executive Mosaic. Since 2002, Executive Mosaic has been a leader in media and exclusive senior executive networking programs primarily targeted to the U.S. federal government contracting (GovCon) marketplace. In addition to connecting executives of consequence into a fabric of like minded communities, the company's growing cross-media platform serves as a leading source of news about the people, policies, trends and events shaping the nation's GovCon sector.
Category: Articles
Tags: Amazon Web Services Catherine Kuenzel Cisco Dataminr Executive Profiles Investopedia Jay Humphlett MAXIMUS Microsoft Nick Michaelides public sector Sandy Carter Simon Godwin