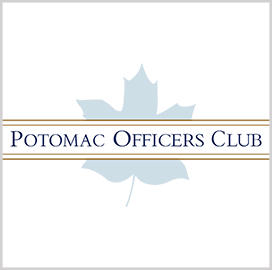 Security services
Five GovCon Executives Leading Security and Protective Services Companies
Government contractors play a key role in supporting the U.S. government's need for security and protective services.
One way for the government to acquire these services is through the Department of State's Worldwide Protective Services program. The original WPS contract provided the State Department with protective movement security and specialized emergency services in high threat areas.
The Federal Protective Service within the U.S. Immigration Customs Enforcement also contracts private security companies to safeguard federal facilities. The contracted security guards paid for by these companies supplement FPS employees.
The Potomac Officers Club — a division of Executive Mosaic — features five executives from companies specializing in security and protective services.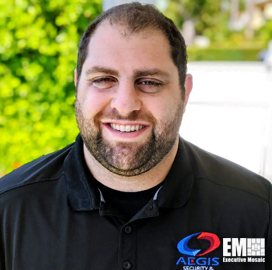 Jeff Zisner is the president and chief executive officer of AEGIS Security and Investigations, which focuses on delivering high-end security, investigation training and consulting solutions.
Zisner has been the head of the company for over 14 years. He also works as a workplace violence prevention consultant and active shooter preparedness and response instructor.
As a consultant and instructor, Zisner develops customized solutions that enhance physical security, assesses standard operating procedures and evaluates emergency action plans, according to his profile posted on LinkedIn.
Additionally, Zisner serves as an on-air consultant, providing commentary on security, investigations, crime, physical vulnerabilities and terrorism to affiliates of NBC, CBS and FOX News, among others.
Zisner joined AEGIS in 2007 from InfraGard Los Angeles, a partnership between the Federal Bureau of Investigation and the private sector.
He spent nine years at InfraGard as sector chief of commercial facilities, entertainment and large venues. In the role, he was tasked with providing training, support, information sharing and liaison services for both the public and private sectors with a focus on security, safety, terrorism and crime.
Currently, the security, investigations and consulting expert sits on the board of directors of Alpha Epsilon Pi Foundation and serves as a steering committee and chapter adviser at AEPI, an international Jewish fraternity.
Earlier in his career, Zisner worked as director of global operations at International Security Affiliates, whose services range from conducting low-level security investigations to providing high-profile personal protection.
The AEGIS president and CEO earned his bachelor's degree from California State University at Northridge, where he focused on management and psychology.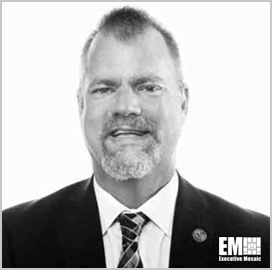 James Noe is the president of global support operations and training at Constellis, a company headquartered in Virginia that provides security solutions and investigation services.
Previously, he worked as president of O'Gara Training and Services, where he was responsible for leading the acquisition of three companies and their integration into one division, according to his profile posted on LinkedIn.
In 2001, Noe founded Critical Incident Solutions and established its government contracting program, which focused on bid and proposal response. According to his profile, the government procurement program of CIS resulted in solicitation wins, including a $2 million contract from the Department of State for the provision of training for U.S. embassies worldwide.
Noe, whose areas of expertise include counterterrorism, intelligence analysis and strategic planning, also worked as a program manager for two years at the State Department, where he managed all areas of training related to chemical and biological terrorism for the Bureau of Diplomatic Security.
His work at the State Department included providing training for the Anti-Terrorism Assistance Program in Manila, Philippines, as well as developing training programs focused on weapons of mass destruction.
Earlier in his professional career, Noe spent seven years in the U.S. Army. From 1992 to 1999, he was an explosive ordnance disposal technician.
The Constellis executive holds an associate degree in technology from Pierce College. He also holds a master's certificate in government contracting from Villanova University.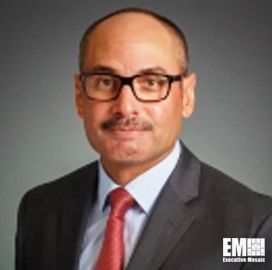 Pete Dordal Jr. serves as the president of GardaWorld Federal Services, a cleared business of GardaWorld Security Corporation that focuses on providing security and mission support services to the U.S. government. Dordal has been the president of GWFS since 2017.
He also works as the acting president of WorldAware, a newly acquired company of GardaWorld with a focus on intelligence-driven and integrated risk management solutions, according to his LinkedIn profile.
WorldAware was acquired by GardaWorld in 2020 and has since been led by Dordal.
Before leading GWFS, Dordal spent more than eight years at the corporation's international protective services business unit.
He joined the business in 2008 as international managing director, a role he held for two years. After that, he was appointed to serve as international senior vice president at the business division.
Dordal worked as GardaWorld international SVP for nearly two years before being promoted to SVP and managing director for the company's U.S. operations. He held the two roles for over four years before being named president of the firm's federal services division in 2017, his LinkedIn profile shows.
Between 2011 to 2017, Dordal served as chairman of the International Stability Operations Association's board of directors and member of the organization's advisory council.
The security and investigations expert joined the private sector in 1989. Prior to joining the private security industry, Dordal served in special operations and training within the U.S. Marine Corps for eight years.
Dordal holds a degree in security administration and a master's degree in business from the McColl Graduate School of Business at Queens University of Charlotte.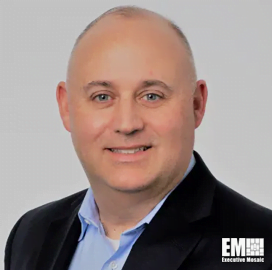 Tony Sabatino is the chief executive officer of Paragon Systems, a private security and investigation company headquartered in Herndon, Virginia.
As the company's CEO, he leads over 14,000 professionals who provide security, fire, investigations, inspections, cybersecurity, risk management and mission support services to the federal government and other critical infrastructure clients.
Sabatino transitioned to Paragon Systems after a nearly 30-year career at Securitas Critical Infrastructure Services, according to his company profile. SCIS was rebranded as Paragon Systems in October 2020.
He began his decades-long career at SCIS in 1991 as a management trainee. From there, he was assigned to roles of increasing responsibility.
His LinkedIn profile shows that he held positions such as business development manager, operations manager, general manager and regional general manager.
Sabatino's first executive position at SCIS came in 1999. Back then, he was stationed in southern California, serving as operations vice president. He was later assigned to Long Beach, California, as area VP.
Afterward, he moved up as region president of the Pacific region. Under his 10-year tenure, he steered the region to becoming SCIS' largest region with over 15,000 employees.
He concluded his career at SCIS in January 2020 as executive vice president.
Sabatino earned a bachelor's degree in economics and business administration from Wagner College. He also completed the marketing strategy for business leaders course at Cornell University.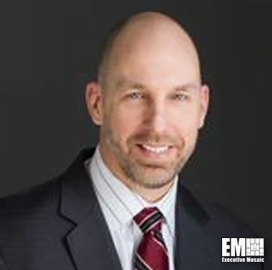 Greg Craddock is the chief executive officer and chairman of the board at Patriot Group International, a Virginia-based global mission support service provider serving clients in the intelligence, defense and private sectors.
Since assuming the role of CEO in January 2010, he has provided operational leadership across PGI.
Under his leadership, the company became one of the fastest growing privately-owned companies in the U.S., according to his LinkedIn profile.
From 2009 to 2014, PGI saw steady growth. In 2015, it was recognized by Inc. Magazine as one of the five fastest growing private companies in Virginia. In that same year, the publication recognized PGI as the 137th fastest growing private company across the country.
PGI was also recognized for its excellence in government contracting. In 2017, the Northern Virginia Chamber of Commerce named PGI the GOVCON Contractor of the Year for companies valued at $25 million to $75 million.
Craddock also steered PGI to becoming one of the best workplaces in Virginia. The company was included in the Virginia Business Magazine's list of Best Places to Work in 2020 and 2021.
Prior to joining PGI, he served as a consultant to the U.S. government and worked as a protective agent for the intelligence community. He was also a former ranger and special forces soldier.
Craddock graduated from Ferrum College before obtaining a Master of Business Administration degree in organizational leadership from Liberty University.
ABOUT POTOMAC OFFICERS CLUB
The Potomac Officers Club is owned and operated by Executive Mosaic. Since 2002, Executive Mosaic has been a leader in media and exclusive senior executive networking programs primarily targeted to the U.S. federal government contracting (GovCon) marketplace. In addition to connecting executives of consequence into a fabric of like minded communities, the company's growing cross-media platform serves as a leading source of news about the people, policies, trends and events shaping the nation's GovCon sector.