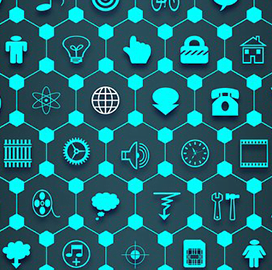 Internet of things
Five GovCon Executives Modernizing Networks
Networking is among the industries most impacted by the emergence of new technologies. The sector garnered serious attention in 2019 largely due to the wider adoption of capabilities like multi-domain control and virtual networking. Phillip Gervasi, a tech expert at Riverbed Technologies, expects digital transformation to revolutionize networking in very practical ways.
Advancements in 5G and Wi-Fi 6 are arguably the biggest technological developments in networking. According to the Institute of Electrical and Electronics Engineers, the 5G standard will rewrite the rules of technology and fill the world with "smart everything." And Wi-Fi 6 is showing great promise in a world where almost every device is gaining networking capabilities.
The Potomac Officers Club – a division of Executive Mosaic – features five executives paving the way to the future of networking.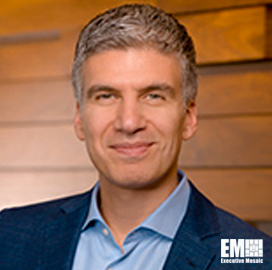 Rami Rahim is the chief executive officer and a board of director member at networking specialist Juniper Networks.
In 2014, he served as executive vice president and general manager for the Juniper development and innovation group, which is in charge of product and technology strategies, business growth plans and the Junos operating system.
From November 2012 to March 2014, Rahim was executive vice president and general manager for the platform systems division, overseeing the strategy, development and business expansion of the company's portfolio of routing, switching branch and WLAN products.
He held various positions of increasing responsibility from September to October 2012 in hardware engineering, product management, and edge and aggregation.
Juniper is set to purchase 128 Technology for $450M to advance the company's AI-driven enterprise network portfolio. The acquisition is expected to speed up the organization's efforts to migrate from a branch-to-cloud platform to a client-to-cloud system using artificial intelligence.
The purchase is also seen to help the company minimize IT costs resulting from network automation and bring down system overhead expenses to provide enhanced services for customers in voice over IP, 5G technology and collaboration applications.
In addition, Telefonica Spain has chosen Juniper to secure the mobile backhaul of the telephone operator's 5G network.
The telecommunications company selected the company's networking platform to support services in areas including carrier-grade network address translation, stateful firewall, intrusion prevention systems, denial of service, application security and unified threat management.
Rahim earned his bachelor's and master's degrees in electrical engineering from the University of Toronto and Stanford University, respectively. He also finished a six-week executive program at Stanford University's Graduate School of Business.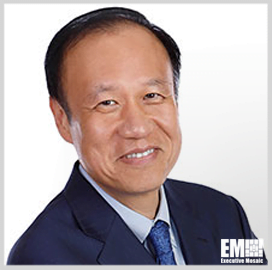 Ken Xie is Fortinet's founder, CEO and chairman of the board. He is a cybersecurity expert who has built three impactful cybersecurity companies.
Xie founded Fortinet in 2000 and has since grown into a premier global cybersecurity and network security company. In 2018, the company recorded $2.15B in billings and was listed on the S&P 500.
The company's portfolio of solutions cover network, infrastructure, edge, cloud and the internet of things. Fortinet said it serves about 70 percent of the Fortune 100, in addition to governments worldwide.
In 1993, Xie, who designed software firewalls while studying at Stanford University, founded his first cybersecurity company, SIS. He then founded NetScreen in 1996 to help deal with performance limitations of software firewalls on personal computers and servers.
As president and CEO of NetScreen, Xie led the company's development of application-specific integrated circuit and dedicated hardware systems for high-performance firewalls and virtual private networks. NetScreen was later acquired by Juniper for $4B.
Xie earned a master's degree in electrical engineering from Stanford University and both a bachelor's degree and a master's degree in electronic engineering from Tsinghua University.
He is a member of the National Academy of Engineering, represents Fortinet as a member of the Cyber Threat Alliance's board of directors and is a founding member of the Center for Cybersecurity for the World Economic Forum.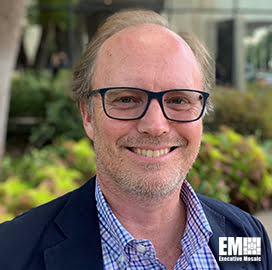 Lance Spencer, a Potomac Officers Club member, serves as AT&T's client executive vice president and leads its business with several Department of Defense components.
He is responsible for identifying, aligning and developing AT&T and partner capabilities to meet the global operating needs of the Air Force, Space Force and the Office of the Secretary of Defense.
AT&T is a multinational telecommunications conglomerate headquartered in Dallas, Texas. The company specializes in wireless services, enterprise applications and managed hosting solutions.
Prior to his current role, Spencer spent almost 26 years in the Air Force. He held a variety of positions in the United States and overseas before retiring as a colonel.
Spencer has been assigned to the Air Force headquarters, several major commands, the Air Force Component Command, the Joint Task Force, an expeditionary group and squadron commands.
The Air Force chief information officer credited Spencer for standing up the first Air Force Cyberspace Concept of Operations. conceiving the Air Force Cyberspace Weapons School and fielding modern and efficient network operations and security solutions.
His awards and decorations include the Air Force's Legion of Merit medal and the Order of Merit, which was awarded for his support to the service's CyberPatriot Program. In 2016, AT&T presented him with the AT&T Sales Excellence Award.
He holds a bachelor's degree in electrical engineering from Tulane University and a master's degree in engineering with a business minor from the University of Nebraska.
Spencer will moderate the expert panel during POC's 5G Summit, where notable federal and industry leaders will discuss emerging programs, priorities and challenges within the integration process of the 5G framework.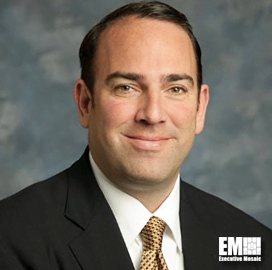 Carl De Groote, a Potomac Officers Club member, has served as Cisco's area vice president for U.S. Federal since November 2019, leading the team focused on sales, engineering, business development and partner relations.
Previously, he was senior director for U.S. Defense for more than three years, overseeing the digital migration of the military branches in land, air, sea, cyberspace and outer space.
From August 2013 to August 2016, De Groote held the position of senior sales director for U.S. public sector architectures and client application organization, heading a group of 240 professionals serving government clients and partners.
He was also a sales director for civilian agencies operation for three years, managing a sales team that worked with federal customers, including the departments of Homeland Security, Agriculture, Treasury and Health and Human Services, as well as the Postal Service and the Social Security Administration.
De Groote took on the role of regional manager for health care and entitlement agencies from May 2006 to August 2010, focusing on strategies and helping launch Cisco's Connect to Care, a program meant to technology services related to health issues.
He began his career at Cisco serving as a major account manager for the Department of Homeland Security for close to two years, tasked with maintaining the organization's relationship with the agency.
During his tenure, the San Francisco, California-based IT company secured a potential two-year, $724M joint enterprise license agreement with the Defense Information Systems Agency to continue to offer technical support and services in the Department of Defense.
The Smart Net Total Care JELA II award has a one-year base term with a 12-month option period that may extend work through June 17, 2021.
De Groote was a national account manager from August 2001 to October 2004 at Oracle, a company that provides cloud and platform services for public and private customers.
He earned his bachelor's degree in business administration from Loyola University Maryland.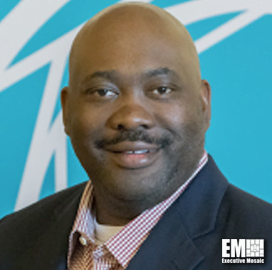 As a vice president at Tenable Network Security, James Hayes is responsible for establishing new government affairs initiatives and strategies to support the company's growth expansion efforts.
He also provides advice on business, policy and public relations directions while leading a team that helps identify the latest industry technologies and enhances management expertise through thought leadership.
During his tenure, the company released the cloud scanning capabilities and measurement features meant to offer enhanced cloud security during the COVID-19 pandemic.
Frictionless Assessment is the organization's latest product on vulnerability management for modern assets. The network allows customers to check cloud assets without interruption and find new system weaknesses in a short period of time.
The company also unveiled the Lumin innovations that help organizations align business objectives with cybersecurity initiatives. The service allows corporate users to anticipate which system vulnerabilities show the highest risk and assist in reducing the threat.
Before joining Tenable in 2017, Hayes was the vice president for government affairs and public policy at Dell EMC, leading the company's public sector affairs strategies and supervising legal, legislative, cybersecurity and administrative groups.
He was also tasked with expanding the policy platform and internal infrastructure to promote target legislation and interpreting business strategies for the domestic and global markets. He likewise developed thought leadership through traditional and digital media while enhancing corporate transparency.
Previously, Hayes served from 2007 to 2010 as director for homeland security at Motorola. For three years, he headed legislative and advocacy strategies to improve profitability while in charge of homeland security programs and budget for business functions in public safety communications, defense and international business.
He began his career in the U.S. Senate, serving in various roles from 1997 to 2007. He was a staff assistant for two years at Sen. Theodore Stevens' office, a professional staff member at the Committee on Appropriations for eight years and a special adviser to Stevens for four years.
Hayes graduated from the University of Alaska Fairbanks with a bachelor's degree and earned his Juris Doctorate degree from American University, Washington College of Law.
ABOUT POTOMAC OFFICERS CLUB
The Potomac Officers Club is owned and operated by Executive Mosaic. Since 2002, Executive Mosaic has been a leader in media and exclusive senior executive networking programs primarily targeted to the U.S. federal government contracting (GovCon) marketplace. In addition to connecting executives of consequence into a fabric of like minded communities, the company's growing cross-media platform serves as a leading source of news about the people, policies, trends and events shaping the nation's GovCon sector.
Category: Articles
Tags: 5G AT&T Carl De Groote Cisco emerging technology Executive Profiles Fortinet govcon government contracting IEEE Institute of Electrical and Electronics Engineers James Hayes Juniper Networks Ken Xie Lance Spencer modernization multi-domain control networking Phillip Gervasi Rami Rahim Riverbed Technologies Tenable Network Security virtual networking Wi-Fi 6