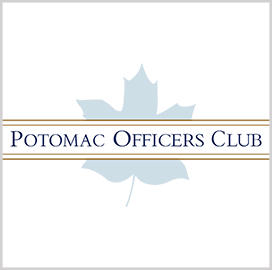 Advisory services
Five GovCon Executives Providing Public Sector Advisory Services
Public-sector advisers help government agencies address operational and strategic challenges. Be it in the federal level or the local level, governments act for the benefit of the public and require a different set of skills than the private sector.
According to job site WayUp, the most noticeable difference is the larger scales of work that public-sector advisers need to deal with. Providing consultancy for one aspect of one government department alone is a momentous task that can impact the welfare of a large population.
The Potomac Officers Club — a division of Executive Mosaic — features five executives providing advisory services to the public sector.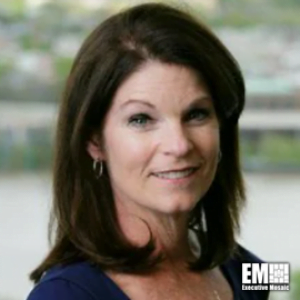 Beth McGrath serves as U.S. managing director and global leader for Deloitte Consulting's government and public services business.
In her global role, she is responsible for finding synergies within the business unit to meet the mission requirements of clients. She also advises the U.S. federal strategy and operations practice as well as federal government and commercial organizations on business operation strategies, Deloitte said.
She served as the company's managing director for the federal sector for nearly seven years, according to her LinkedIn profile.
Before she joined Deloitte, McGrath served as the Department of Defense's deputy chief management officer, a role in charge of improving business operations and managing an information technology portfolio.
She was also tasked with creating the DOD's Strategic Management Plan, according to Deloitte.
Her other past roles include vice chair of the U.S. Federal Suitability and Security Clearance Performance Accountability Council, deputy director of systems integration at the U.S. Defense Finance and Accounting Service and various acquisition positions in the Navy.
McGrath earned a bachelor of science in economics from George Mason University and graduated from the Federal Executive Institute.
Her awards include the National Intelligence Meritorious Unit Citation, Presidential Rank Award and Office of the Secretary of Defense Exceptional Civilian Service Medal.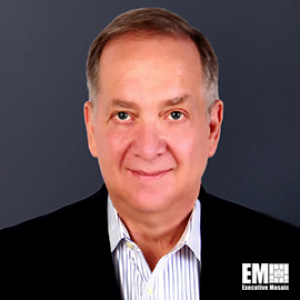 David Eisenlohr is currently a managing director in Baker Tilly's state and local government consulting practice. He has actively supported state and local government performance improvement initiatives for more than 35 years, first as an operational manager and then as a highly regarded management consultant.
His current role sees him working closely with senior leadership teams and governing bodies in the public and not-for-profit sectors to help develop strategic clarity, establish priorities, improve organizational performance and streamline business processes and technologies, according to a short bio posted on the Baker Tilly website.
Before joining his current employer, Eisenlohr served in key leadership roles at Arthur Andersen, where he directed the strategy, organization and change team within the firm's Southwest Region public sector practice, and MAXIMUS, with responsibility for the company's local government management consulting team.
Earlier in his career, Eisenlohr served in progressively responsible local government analytical and leadership roles. He was a budget analyst with the city of San Antonio in Texas and led the city's internal management and analysis and performance improvement team.
Eisenlohr obtained his bachelor's degree in political science from the Texas A&M University. He later got his Master of Public Administration degree from the University of Kansas.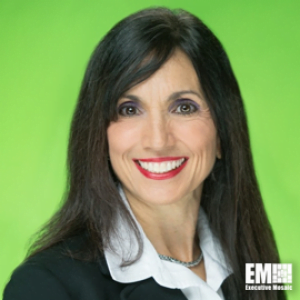 Michelle Rudnicki serves as the vice president of NetApp's U.S. public sector business.
The company is focused on modernizing unreliable infrastructure and moving solutions and data to the cloud while ensuring the public sector's security.
According to NetApp's website, public sector customers include the Department of Justice, school districts and national universities.
Rudnicki joined NetApp as VP in June 2020 from Virtustream, where she worked in a similar role, her LinkedIn profile shows.
At Virtustream, she spent two years as public sector VP, helping clients achieve compliance with government security regulations such as the Federal Risk and Authorization Management Program.
The NetApp executive is a veteran of technology company IBM, where she began her professional career.
She spent more than 16 years at IBM, initially focusing on the tech giant's storage systems designed for the federal government.
In 2006, she was promoted to the role of VP of federal systems and technology sales. In that role, Rudnicki managed profit and loss activities for IBM's hardware and systems software business.
Throughout her nearly two-decade stint, she held several VP-level roles, latterly as head of industry solution sales for the company's public sector business. In that role, Rudnicki led government and health care experts in transformative solutions such as cloud, analytics and mobile to deliver business value.
The industry veteran's areas of expertise include solution architecture, vendor management, IT strategy and program management.
Rudnicki is a graduate of the University of Rochester with a bachelor's degree in chemical engineering.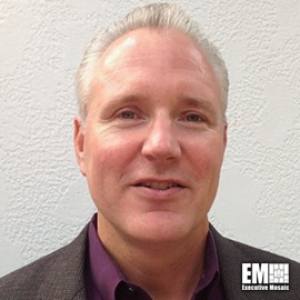 Vernon Bulter is currently a public sector growth leader, and Homeland Security, Defense and Intel Account key relationship partner at Grant Thornton Public Sector, based in Fairfax Station, Virginia. By his own account, he manages mid to large business units with "full profit and loss accountability."
Butler's long list of professional specializations includes P&L management, program management, financial management, operational architecture and transformation, business process reengineering and change management.
Bulter has held his current leadership position at Grant Thornton for less than two years. He joined the company in 2013 as security and defense business unit lead before moving up the corporate ladder.
Before joining his current firm, Bulter served as a vice president at Booz Allen Hamilton, a post he held for over two years. During that time, he handled strategy, change management, organization design, process improvement and enterprise organizational knowledge management services for the military.
Earlier in his career, Butler served as optimization program leader at Deloitte. He took part in building the business operating model for the new $1.5B Federal Practice within the consulting firm.
Butler obtained his bachelor's degree in general engineering, physical science from the United States Naval Academy.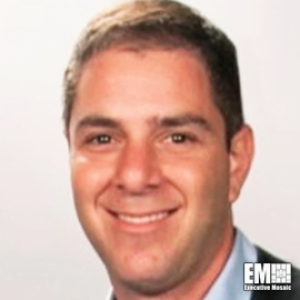 Ken Kartsen is the long-time senior vice president of public sector for computer security company McAfee.
According to his LinkedIn profile, Kartsen assumed the role in June 2011. Since then, he has managed a consolidated and matrixed unit dedicated to serving federal, state and local governments, as well as educational institutions and health care organizations.
Kartsen's team relies on a network of channel partners, systems integrators and service providers to ensure secure operations for public sector customers.
Concurrently, he serves as a methodology adviser for the executive leadership team at Ecosystems Services, a computer software company based in McLean, Virginia.
Before joining McAfee, Kartsen worked for various technology companies.
He started his career with Internet Security Systems in 2000. Initially, he served as the company's federal sales manager and was tasked with laying the groundwork for customer relationships within the public sector space. He was eventually promoted to VP of federal sales in 2006.
Later on, he transferred to computer hardware company IBM after it acquired ISS in a $1.3 billion all-cash transaction. Kartsen worked as a federal regional manager for the rebranded IBM Internet Security Systems from 2006 to 2009.
His last company prior to joining McAfee was Palo Alto Networks. He was the cybersecurity company's federal sales director for a little over two years.
An alumnus of Clemson University in South Carolina, Kartsen holds a bachelor's degree in economics.
ABOUT POTOMAC OFFICERS CLUB
The Potomac Officers Club is owned and operated by Executive Mosaic. Since 2002, Executive Mosaic has been a leader in media and exclusive senior executive networking programs primarily targeted to the U.S. federal government contracting (GovCon) marketplace. In addition to connecting executives of consequence into a fabric of like minded communities, the company's growing cross-media platform serves as a leading source of news about the people, policies, trends and events shaping the nation's GovCon sector.
Category: Articles
Tags: Bakertilly Beth McGrath David Eisonlohr Deloitte Executive Mosaic Executive Profiles federal govcon government contracting Grant Thornton Ken Kartsen McAfee Michelle Rudnicki NetApp Potomac Officers Club public sector advisory Vernon Butler WayUp