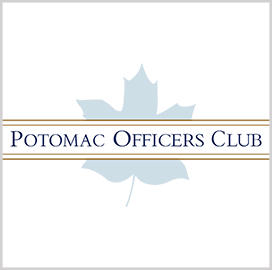 Test and evaluation
Five GovCon Executives Specializing in Test and Evaluation
Test and evaluation is the process of evaluating a system's capabilities against mission requirements. Mitre, a nonprofit research organization, explained that test and evaluation has an impact throughout a product's entire acquisition cycle.
The process is especially useful for emerging technologies that require risk management.
Earlier in the year, the Department of Defense's Joint Artificial Intelligence Center earmarked $249 million for test and evaluation services to support its development of technologies like machine learning, deep learning, neural networks, natural language processing and human-machine interfaces.
The Potomac Officers Club — a division of Executive Mosaic — features five test and evaluation executives in the government contracting sector.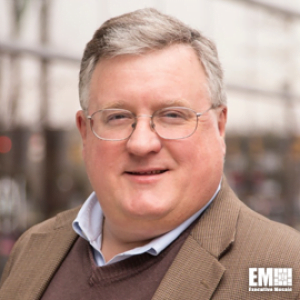 Mike DiFrancisco is the director of the engineering, test and evaluation division of Virginia Tech Applied Research Corporation, a university-affiliated 501(c)(3) nonprofit organization.
VT-ARC specializes in conducting tailored analysis, research and engineering work aimed at addressing problems of national and global importance.
DiFrancisco's role is focused on applied research and testing of wireless technologies as well as on test campaign management capabilities, VT-ARC said.
He is a technology executive with expertise in communication systems, radio frequency design, satellite communications, cyber technologies, information technology infrastructure systems and networking.
VT-ARC said he also has experience supporting the defense and intelligence communities in areas related to RF communications systems and networks.
Before joining VT-ARC in May 2012, he was a principal at management and IT consulting company Booz Allen Hamilton.
The said role was focused on disciplines such as engineering, business development, cyber technology, IT infrastructure and networks.
He also held various technology-related consultant, associate and senior associate roles across his 26-year career at Booz Allen, according to his LinkedIn profile.
DiFrancisco previously served as a member of the technical staff of RCA Government Communications Systems.
He earned a master's degree in electrical engineering from George Washington University and a bachelor's degree in electrical engineering from the Pennsylvania State University.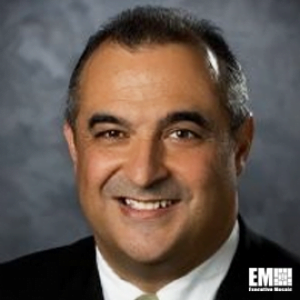 Joe Cozza is the director of satellite systems testing and evaluation at the Boeing Company, working out of El Segundo, California. He has over 25 years of experience in engineering and operations, project and program management, technical risk management, and financial management associated with the production of satellite systems.
During his over two decades with Boeing, Cozza has been responsible for all aspects of engineering and production on multiple satellite systems for both commercial and government customers. He has led teams involved in solving complex technical, process and organizational issues throughout his career.
Cozza said that he has spent time supporting international assignments and has been successful in dealing with different cultures, customers, sub-contractors and business approaches to meet all customer expectations and requirements. His professional specialties include project management, program management, functional management, engineering leadership, systems engineering, operations, and test and evaluation, his LinkedIn profile reveals.
In his current role, Cozza oversees all test activities conducted in the company's El Segundo site while taking part in the design of future test programs. He works with Boeing's systems integration, test and launch integrated product team in the Satellite Development Center as well as other space and intelligence systems business partners.
Earlier in his career, Cozza worked as an engineering manager at the now-defunct Hughes Aircraft Company. He earned his engineering degree from the University of Michigan-Dearborn.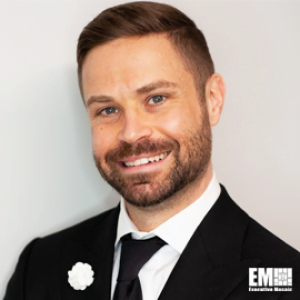 Dave Gleaton is the branch chief for test, evaluation and assessment of Air Force solutions at BAE Systems.
He leads TE&A activities in support of the Air Force Nuclear Weapon Center, which synchronizes all aspects of nuclear materiel management for the Air Force Materiel Command.
Previously, Gleaton had a one-year stint as a test engineering manager responsible for the Minuteman III Weapon System, a land-based intercontinental ballistic missile that first became operational in the early 1970s.
Before being promoted to leadership positions, he spent more than three years as a test and principal engineer at BAE Systems, according to his LinkedIn profile.
He joined the aerospace company in July 2016 after serving as a senior field engineer at oil services company Schlumberger. His duties included designing and implementing a variety of solutions to support fluid production at various sites in the western U.S.
Prior to that, he was the president of the Texas chapter of Engineers Without Borders USA, an association of mechanical engineers, chemical engineers, civil engineers and volunteers aimed at solving complex, multifaceted engineering projects. As chapter president, he recruited members to support a water purification and dissemination project in Panama.
Gleaton holds a bachelor's degree in mechanical engineering from Texas Tech University and a Master of Business Administration degree from Weber State University.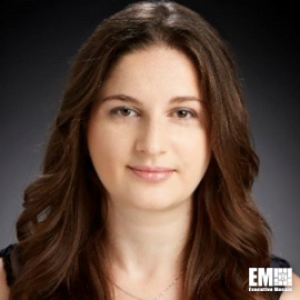 Yevgenia Pinelis is the chief of test and evaluation at the Department of Defense's Joint Artificial Intelligence Center. Her professional specialties include statistics, applied statistics, statistical consulting, artificial intelligence, machine learning, computer vision, machine translation, observational studies, design of experiments, quasi-experiments, and operational testing and evaluation.
Pinelis is the inaugural T&E chief of JAIC, helping oversee the organizations' establishment in 2018. She is now running a high-profile government research program to ensure that the DOD builds assured and trustworthy AI-enabled systems, her LinkedIn profile shows.
Previously, Pinelis served with the Johns Hopkins University Applied Physics Laboratory as its director of algorithmic warfare test and evaluation. As an on-site representative to the Undersecretary of Defense for Intelligence, she led developmental and operational testing of AI algorithms, including computer vision, machine translation, facial recognition, natural language processing and human-machine teaming.
At one time, Pinelis was also the test science lead at the Institute of Defense Analyses. In that role, she led an interdisciplinary team in providing independent and objective support to the director of operational test and evaluation, as well as his chief scientist.
Pinelis earned her degrees in economics, statistics and mathematics from Michigan State University. She later earned her master's and doctorate degrees in statistics from the same institution.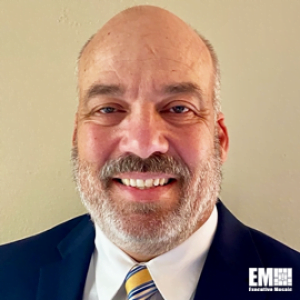 Michael Brewer has been serving as the Transportation Security Administration's executive director for test and evaluation since July 2020.
Brewer delivers developmental, certification, qualification and operational test and evaluation support to TSA and other components of the Department of Homeland Security. Additionally, he acts as the primary liaison to DHS Headquarters on all T&E matters, according to his LinkedIn profile.
Before transitioning to the federal government, he spent more than 10 years holding leadership positions at the U.S. Air Force.
A big part of his career with the military branch was dedicated to serving as test wing commander. Brewer managed planning and execution of flight and ground testing of aircraft systems at the 412th Test Wing and led the 46th Test Wing, which has authority for highly modified test aircraft and unique national test facilities.
He also had a stint as the head of the Arnold Engineering and Development Center, now known as the Arnold Engineering Development Complex. AEDC operates aerodynamic and propulsion wind tunnels, rocket and turbine engine test cells, space environmental chambers, arc heaters, ballistic ranges and other specialized units. In that role, he was in charge of the facility's communications systems, security, fire protection, supply, finance, contracting, legal services, personnel and manpower support, and housing.
Brewer graduated from North Carolina State University with a bachelor's degree in electrical engineering. He went on to earn master's degrees in international relations and affairs, military operational art and science, and national resources management and policy.
ABOUT POTOMAC OFFICERS CLUB
The Potomac Officers Club is owned and operated by Executive Mosaic. Since 2002, Executive Mosaic has been a leader in media and exclusive senior executive networking programs primarily targeted to the U.S. federal government contracting (GovCon) marketplace. In addition to connecting executives of consequence into a fabric of like minded communities, the company's growing cross-media platform serves as a leading source of news about the people, policies, trends and events shaping the nation's GovCon sector.
Category: Articles
Tags: David Gleaton Executive Mosaic Executive Profiles govcon government contracting Jane Pinelis Joe Cozza Michael Brewer Mike DiFrancisco MITRE