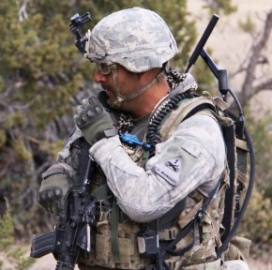 Tactical communications
Five GovCon Executives Spurring Innovation in Tactical Communications
The U.S. Army is currently rolling out a capability set that will serve as one of its contributions to Joint All-Domain Command and Control, the Department of Defense's concept of connecting military sensors from all warfighting domains.
Through Capability Set 21, the Army seeks to integrate the latest commercial components and network transport capabilities into the service's tactical network environment.
But the Army's tactical communications modernization is not going without a hitch. An inspector general recently identified cybersecurity-related shortcomings in the Army's deployment of CS21.
The Potomac Officers Club — a division of Executive Mosaic — features five executives advancing tactical communications technologies.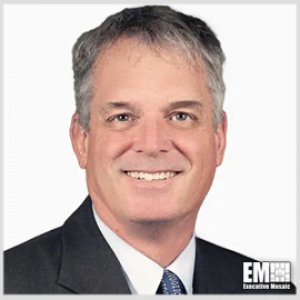 Scott Blanchard serves as vice president and chief technology officer at General Dynamics Mission Systems, a defense and aerospace company that specializes in secure communication and information systems and technology.
GDMS said it offers command, control, communications, computers, intelligence, surveillance and reconnaissance capabilities across the land, sea, air, space and cyber domains.
Blanchard serves as the senior technical authority for GDMS and is responsible for fostering innovation across its enterprise.
He holds 45 U.S. patents for radio communications and network technology and is credited with leading teams tasked with solving challenges for military and government customers, GDMS said.
Blanchard has more than 35 years of experience in wireless electronics, covering electronic design, project and product management, business development, program management and new business capture management.
Before he took on his current role, Blanchard led a GDMS team tasked with developing radio and waveform technology with a focus on survivability and rapid prototyping.
He has also led research and development projects related to artificial intelligence, augmented reality, distributed acoustic sensing, high-frequency technologies and holographic antennas.
GDMS named Blanchard as an engineering fellow in 2013 in recognition of his overall technical achievements, which include the development of the company's LTE and Fortress Mesh product lines.
He earned a bachelor's degree in computer engineering from Oregon State University.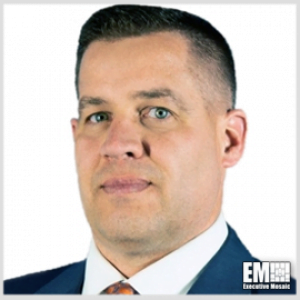 Gary Kidwell is the vice president of the communication systems business unit at Thales Defense & Security, working out of Glen Burnie, Maryland. In this role, he is responsible for all the company's tactical, satellite communications and electronic warfare business with the U.S. Department of Defense as well as the export market.
Before rising to a VP position, Kidwell also held key business development and account management positions within Thales, most recently as the director of business development for U.S. DOD programs. In his earlier roles with the company, he managed to develop solid growth strategies and led disciplined opportunity pursuits that resulted in consecutive strategic awards totaling over $100M annually, according to a profile posted on the company website.
Prior to his employment at Thales, Kidwell held senior business development roles with SCI Technology in Huntsville, Alabama and RJ Corman Derailment Services in Nicholasville, Kentucky. Earlier in his private-sector career, he worked for DynCorp International in Kabul, Afghanistan, for which he provided protective security to diplomats.
In 2017, Kidwell retired after 23 years of service to the U.S. Marine Corps, serving in both active and reservist capacities, and achieving the rank of Master Gunnery Sergeant.
Kidwell graduated from Columbia Southern University in Orange Beach, Alabama, with a bachelor's degree in business administration.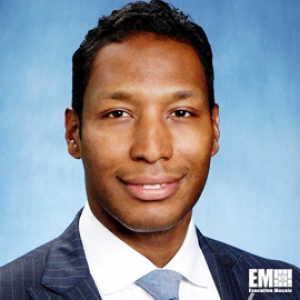 Bryant Henson is the president of L3Harris Technologies' tactical communications business, which caters to military customers, including the U.S. Army.
Henson took on the role of president in December and has since been in charge of the business strategy, financial performance, successful execution and growth for the tactical communications business in the U.S. and internationally, according to his LinkedIn profile.
The business line offers solutions to help ensure connectivity for warfighters in austere environments. One of the products in its portfolio is the L3Harris FalconCommand system, which provides real-time situational awareness, battle management and automatic GPS troop position reporting.
Prior to taking over as the leader of the tactical communications business, Henson was the president of L3Harris' mission avionics sector.
Henson was with the defense company even before the completion of the merger between Harris and L3 Technologies. He is the former vice president and general manager of Harris' avionics business unit.
Much of Henson's career was spent at Lockheed Martin, where he held roles of increasing responsibility involving program management, business development, strategic planning and functional engineering management.
Henson earned his bachelor's degree in electrical engineering from Morgan State University before completing a master's degree in systems engineering from Cornell University.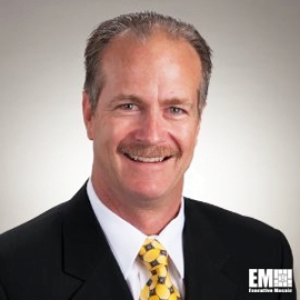 Jeff Brown is the director of tactical communications at Elbit Systems of America, a provider of technology solutions for defense, national security, commercial aviation and emergency response organizations. He oversees the company's communication, networking, unmanned aerial vehicles and counter UAV portfolios and is responsible for securing new business and growth opportunities.
The tactical communications leader specializes in program and project management, contract negotiations and management, product planning and portfolio management. He is also a certified public accountant.
Brown joins Elbit America following a nearly nine-year stint with Rockwell Collins, a company now known as Collins Aerospace. He most recently served as program manager for the company's airborne high-frequency and protected satellite communications products, according to his LinkedIn profile.
Brown started his career in 1985 when he served as an accountant at Rockwell Collins. He became a program manager at the company before leaving for a different career. He returned to the aerospace company in 2008 following a series of leadership stints at various companies, including Intermec Technologies Corp.
The 30-plus-year industry veteran holds a bachelor's degree in accounting from the University of Northern Iowa.
Elbit Systems of America is a subsidiary of Elbit Systems, an Israel-based company that develops UAVs and other military systems. Some of the subsidiary's offerings include antennas, radios, data link systems and command and control solutions.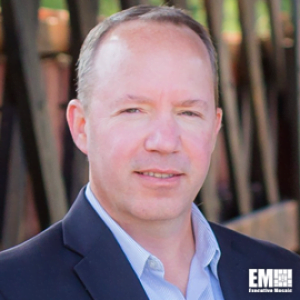 Mark Phillips is the director of tactical communications at Kratos Defense and Security Solutions, a company that offers products and solutions that support communications requirements for military and national security organizations. He handles growth and execution activities related to the company's tactical data links and encryption portfolio.
Phillips started his professional career in 2004 when he served as a principal program manager at Rockwell Collins, now Collins Aerospace, for four years. He was also the company's principal strategic development manager and general manager of intelligence solutions.
He was the director of program management and strategy at Boeing subsidiary Digital Receiver Technology prior to joining Kratos. He also served as the manager of strategy and business development at Boeing, according to his LinkedIn profile.
Phillips served with the U.S. Army as a captain from 1993 to 1997. He was responsible for military intelligence activities. He led an all-source intelligence team in Korea during his time in active duty. He also served with airborne units at Fort Bragg, North Carolina, where he held various leadership positions.
The tactical communications leader holds a master's degree in business administration and management from The University of Iowa and a bachelor's degree in industrial engineering from Iowa State University.
ABOUT POTOMAC OFFICERS CLUB
The Potomac Officers Club is owned and operated by Executive Mosaic. Since 2002, Executive Mosaic has been a leader in media and exclusive senior executive networking programs primarily targeted to the U.S. federal government contracting (GovCon) marketplace. In addition to connecting executives of consequence into a fabric of like minded communities, the company's growing cross-media platform serves as a leading source of news about the people, policies, trends and events shaping the nation's GovCon sector.
Category: Articles
Tags: Bryant Henson Capability Set 21 Executive Mosaic Executive Profiles Gary Kidwell govcon government contracting Jeff Brown Mark Phillips Potomac Officers Club Scott Blanchard tactical communications