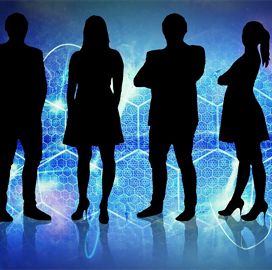 International business
leaders
Five International Business Executives in GovCon
Business leaders operating on the global stage have a different set of skills from executives in a domestic setting. An international business leader has the evolved sense of global economies and priorities required to navigate the complexities of other countries, according to the Washington State University's Carson College of Business.
The University of Virginia's Darden School of Business noted that a successful business leader is able to adapt to other cultures and conduct business in different contexts.
International government contractors have operations, partners and managers in nearly every global region. The Potomac Officers Club — a division of Executive Mosiac — highlights five international business leaders in the government contracting sector.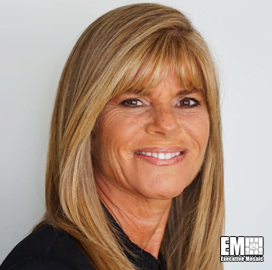 Karen Kirwan is a regional vice president at Gartner, a research and advisory company headquartered in Stamford, Connecticut.
Kirwan is responsible for the northeast market within Gartner's executive programs practice. She is tasked with expanding Gartner's presence in that market, with the goal of establishing the company as a leading provider of advisory and consultation services for prominent U.S.-based organizations, according to her LinkedIn profile.
She was promoted to her current position after briefly serving as a senior executive partner within Gartner's global enterprise executive programs. For nine months, she worked with C-suite executives, providing insights and advice for achieving critical business imperatives.
Previously, she worked for Texas-based CPS Energy. As chief information officer, she set the electric utility's strategic direction for technology adoption and innovation. In addition, she led the creation of CPS Energy's digital workforce vision and helped establish a Smart City framework in partnership with the city of San Antonio.
She also spent nine years serving as the president and chief executive officer of North Shore Consulting, a management consulting practice focused on strategic development, business transformation, digital presence and portfolio management.
Earlier in her career, she was the CIO of GMAC Financial Services and G&K Services, a provider of branded identity uniforms and facility products.
Kirwan holds a bachelor's degree in management information systems from Central Michigan University. She also took an international business course at Madonna University.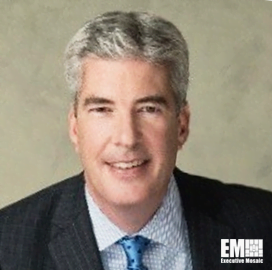 Ted Sniffin works for Amazon Web Services as managing director for global bid and capture in the worldwide public sector.
A past Wash100 winner, Sniffin leads the AWS worldwide public sector capture and proposal team. He plays a key role in driving strategic growth opportunities for the cloud computing company across the international, U.S. federal and state, local and education sectors, according to his LinkedIn profile.
Sniffin spent much of his career working for Booz Allen Hamilton. He joined the company in May 1998 as an associate and went on to assume roles of increasing responsibility.
In 2003, he was promoted to principal and was tasked with leading the marketing, capture and delivery of a portfolio of management consulting opportunities for defense clients.
He was later appointed to vice president positions at Booz Allen.
As VP, he developed a strategic plan and roadmap of the Air Force's personnel service delivery transformation.
He also served for five years as senior VP, during which time he was responsible for business development initiatives, contract execution, performance management, risk management and talent acquisition and management.
Sniffin left Booz Allen as an executive VP, leading a team that handled market strategy and business development and capture for the company's U.S. government market priorities.
Earlier in his career, he worked as a senior program analyst at Northrop Grumman.
He holds a bachelor's degree in English and professional and technical writing from George Mason University and a master's degree in business and corporate finance from Johns Hopkins University.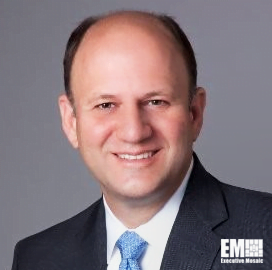 Brian Baldrate is the vice president and general counsel for global legal affairs and government relations at Raytheon Technologies. He has helped Raytheon navigate relations with government agencies and provided company-wide guidance on legal, geopolitical and political law matters to advance organizational priorities and ensure customer satisfaction.
Baldrate has worked for Raytheon since before its merger with United Technologies Corporation, according to his LinkedIn profile.
He started his career with the defense company in July 2012 as the chief anti-corruption compliance counsel and director of international agreements. He held the position for nearly four years, during which time he led investigations and directed a seven-member compliance and due diligence team.
In March 2016, Baldrate moved up as Raytheon's VP and general counsel for international and Washington operations.
The role put him in charge of a multinational legal team responsible for providing global legal advice on growing Raytheon's international sales. He also advised Raytheon's Washington operations team on matters like corporate governance, commercial and government contracting, intellectual property, litigation, mergers and acquisitions, and regulatory compliance.
Before joining Raytheon, Baldrate worked as a litigation attorney for Gibson Dunn for four years. He was also a special assistant attorney at the U.S. Attorney's Office for the District of Columbia and a trial attorney in the Justice Department's civil division.
A military veteran, Baldrate has 24 years of experience as an Army officer in both active duty and reserve capacities. He retired as a lieutenant colonel in the Army Judge Advocate General's Corps.
Baldrate graduated from the U.S. Military Academy at West Point with a bachelor's degree in political science. He went on to obtain a Master of Public Administration degree and a Juris Doctor degree from the University of Connecticut.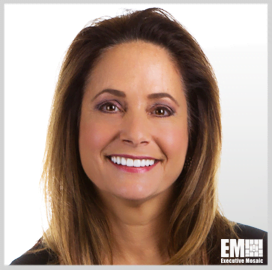 Karen Dahut, a two-time Wash100 awardee, serves as an executive vice president at Booz Allen Hamilton and as the group leader of the company's global defense business.
She leads the business unit's strategy and delivery of strategic, technology, cyber and analytics solutions to global commercial clients, defense agencies and military services, according to her LinkedIn profile.
Dahut has more than 25 years of experience in technology, cyber and analytics, and is credited for developing and executing innovative growth strategies.
Prior to taking on her role in 2017, Dahut was the group leader of Booz Allen's global commercial and federal civilian business.
She previously served as chief innovation officer, leader of the analytics and data science business, market leader for the worldwide Navy and Marine Corps business and leader of economic business analytics capability, among other roles.
Dahut is credited with establishing and leading Booz Allen's strategic innovation group during her tenure as the company's first chief innovation officer.
Before joining Booz Allen in 2002, Dahut served for nine years as the program director at Logistics Management Institute.
Dexcom, a diabetes care technology company, appointed Dahut to its board of directors in August 2020. Dexcom CEO Kevin Sayer said Dahut's experience fits well with the company's focus on data connectivity and analytics.
She was also an independent director at Tech Data and a member of the company's audit and cyber technology committees.
Dahut earned a master's degree in systems management from the University of Southern California and a bachelor's degree in finance from Mount St. Mary's University.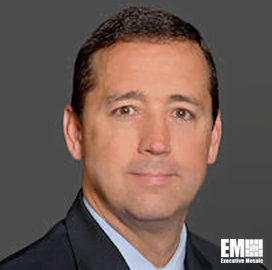 James Moos serves as the president of Leidos' civil group, which provides science, engineering and technology solutions to federal and international customers in the information technology, cyber, energy, environment, security, space, transportation and financial markets.
As president, Moos is responsible for all the group's activities, including new business growth, technology development and thought leadership, Leidos said.
Leidos CEO Roger Krone, a Potomac Officers Club member and eight-time Wash100 awardee, said in a press release that Moos has proven his ability to implement strategies that drive the company's business and generate growth.
Prior to taking on his current role, Moos served as the civil group's chief operating officer and deputy group president.
In the said roles, he led all matters related to business operations, including the establishment and execution of overall market strategy; business execution, planning, analysis and performance; operating group profit and loss; new business growth; strategic partnerships; and talent management and succession planning.
Moos says on LinkedIn that he served as senior vice president and deputy business unit general manager at Science Applications International Corporation prior to the 2013 split that gave rise to Leidos.
At SAIC, Moos held various roles of increasing responsibility like VP and program manager of the guardian installation program; VP and operational manager for engineering, environment and infrastructure; and deputy general manager of engineering, environment and infrastructure.
Moos has a bachelor's degree in radiation protection from Thomas Edison State University and a master's degree in industrial hygiene from the University of Central Missouri. He is also a graduate of the Harvard Business School's advanced management program.
ABOUT POTOMAC OFFICERS CLUB
The Potomac Officers Club is owned and operated by Executive Mosaic. Since 2002, Executive Mosaic has been a leader in media and exclusive senior executive networking programs primarily targeted to the U.S. federal government contracting (GovCon) marketplace. In addition to connecting executives of consequence into a fabric of like minded communities, the company's growing cross-media platform serves as a leading source of news about the people, policies, trends and events shaping the nation's GovCon sector.
Category: Articles
Tags: Amazon Web Services AWS Booz Allen Hamilton Brian Baldrate Carson College of Business Darden School of Business Executive Profiles Gartner global govcon government contracting international business James Moos Karen Dahut Karen Kirwan Leidos Potomac Officers Club Raytheon Technologies Ted Sniffin University of Virginia Washington State University