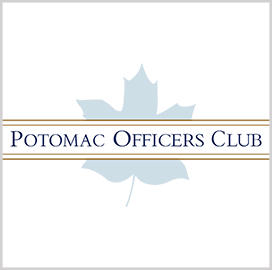 Information technology
Five IT Infrastructure Support Executives in GovCon
Information technology infrastructure support plays a significant role in an organization as the unit is meant to assist and maintain the hardware, software, networks, facilities and other platforms on which the company's IT services are built.
The segment ensures that an organization's IT structure provides ease of operation, clarity of information and reporting and cost-saving.
In particular, the support oversees the streamlining of daily functions and operations, the enhancement of customer satisfaction and overall performance, the reduction of downtime and repair times and the rapid response to changing and disruptive conditions, among other functions.
The Potomac Officers Club – a division of Executive Mosaic – presents five IT infrastructure support executives in the government contracting sector.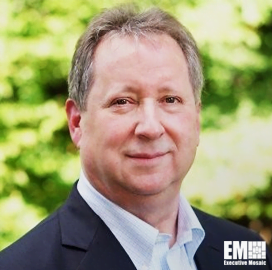 As Amentum's chief technology officer, Phil Horvitz, a Potomac Officers Club member, oversees the company's technology vision and strategy.
He also leads the organization's advanced technology office and is responsible for the development of the latest technology offerings, including cloud computing, cybersecurity and resilience, according to his LinkedIn profile.
Under Horvitz's leadership, the company was among the first federal system integrators to launch a federally compliant secure cloud computing offering.
During his tenure, the company entered into a definitive agreement to acquire DynCorp, a global provider of aviation and logistics support services. The financial terms of the deal were not disclosed.
Amentum said the acquisition will develop a major provider of mission-critical services estimated at $6B in combined revenue over the last 12 months.
The transaction is expected to accelerate the organization's growth in new markets such as aviation support services, contractor logistics support, intelligence solutions and training.
In addition, the combination of Amentum and DynCorp will result in the formation of an organization with more than 34K employees in over 30 countries.
In April, the U.S. Air Force awarded the defense contractor a multi-award, indefinite-delivery/indefinite-quantity contract to provide logistics, design and base operating services.
The company received the award through the new Air Force Contract Augmentation Program V contract vehicle, which has a maximum value of $6.4B over seven years.
Before joining Amentum in February 2020, Horvitz was the chief technology officer at AECOM Management Services, a civil engineering company based in Los Angeles, California.
He was a founding partner of Apptis, a technology service company for the U.S. government, later acquired by URS/AECOM.
Previously, Horvitz served as the CEO at General Data Systems, a system integrator specializing in large-scale mission-critical systems. His company contributed to the improvement of the country's passport system.
Horvitz earned his bachelor's degree in computer science from the University of Maryland, where he currently serves as a member of the board of trustees and the board of visitors at the College of Computer, Math and Natural Sciences.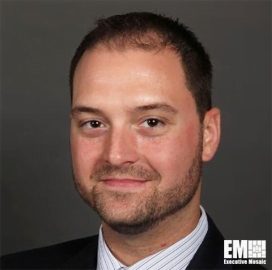 Chris Wilkinson, as president at DLT Solutions, directs the company's daily operations and Tech Data's public sector strategy.
Previously, he was the senior vice president for sales, in charge of managing and expanding the organization's capabilities in cybersecurity, cloud computing, enterprise platforms and IT infrastructure, the company said.
Marty Bauerlein, Tech Data's senior vice president for sales in North America, said Wilkinson is a leader who can head the company's public sector offerings.
Since joining the company in 2017, he has contributed to transforming DLT into a leading software and cloud solutions aggregator in the public sector market, according to Bauerlein.
Wilkinson played a major role in growing the organization's capabilities in six core technology domains, including application lifecycle, big data and analytics, business applications, cybersecurity, cloud computing, enterprise platforms and IT infrastructure.
He was instrumental in Tech Data's purchase of DLT in November 2019. The acquisition is meant to expand the company's public sector business and maintain its presence as the distributor and solutions aggregator for the federal, state, local and education markets.
Adam Robinson, CEO and founder of Govplace, said Wilkinson spearheaded DLT's main partner programs that improve the company's growth. He collaborated with technology vendors and channel partners to align their products and go-to-market strategies to serve the needs of government customers.
Before joining the company, he spent almost 12 years at the immixGroup, serving in various roles of increasing responsibility. His most recent role was senior director for market development cybersecurity and emerging markets sales responsible for the company's capabilities in cybersecurity, big data and analytics, cloud computing, enterprise mobility, IT infrastructure and business and operations applications.
During his stint, Wilkinson was also in charge of enhancing technical fluency among the employees and managing the company's lead generation and new client acquisition efforts.
He began his professional career as an account executive for a year at DHL's Worldwide Express.
Wilkinson graduated from the University of Pittsburgh with a bachelor's degree in business administration.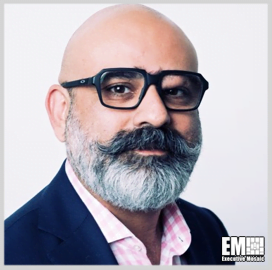 Raza Latif, a Potomac Officers Club member, is the president NuAxis Innovations, overseeing strategy execution to manage customer experience, service delivery, technology innovation and enterprise growth.
He has been part of the organization since 2002, previously serving as a director for corporate development and most recently as the chief operating officer, the company said.
Latif brings into the role more than 20 years of technology industry experience and contributes to the company's growth as the Virginia-based IT infrastructure support contractor expanded from 10 employees and one contract to over 400 workers and at least 30 contracts over an 18-year period.
During his tenure, the company landed a spot on a potential eight-year, $207M Next Generation IT Services contract from the Department of Health and Human Services.
The blanket purchase agreement calls for the contractors to provide the HHS's Office of IT Infrastructure and Operations technology services, including endpoint engineering, data center operations and service management and support.
The other contractors that received the award were CSRA, Leidos, ActionNet and SAIC.
In April, the company partnered with Prolantics, MBS and Sparkhound to help NTT Data Services implement the Department of the Interior's Technical Information Management modernization program.
The initiative, valued at $95M, will enhance the agency's IT system meant to automate regulatory and business processes at the Ocean Energy Management and Safety and Environmental Enforcement.
In addition, the TIM program covers efforts to assess Information Technology Infrastructure Library processes, security posture, Agile practices and DevSecOps applications.
Before joining NuAxis Innovations, Latif held managerial positions at Datafore, Mobilink GSM and Gulfnet. He started his career as a business analyst for one year at Supernet.
A member of several non-profit organizations, Latif earned his bachelor's degree in electrical engineering from GIK Institute of Engineering and holds a master's of science in management and information technology from the University of Virginia.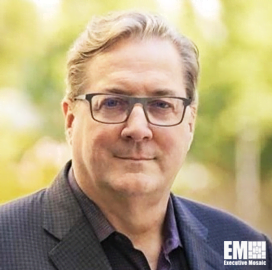 Greg Lavender serves as VMWare's senior vice president and chief technology officer, roles he has held since August 2019.
Prior to the position, he was the senior vice president and chief technology office for cloud architecture for almost two years, leading a team that assists customers with their various cloud strategy and system architectures for digital transformation programs, according to his LinkedIn profile.
An IT veteran of more than three decades, Lavender's primary focus is to secure VMware's long-term technology presence in the market via research and innovation programs that sustain the company's future, ecosystem and customers.
During his tenure, the company received the Federal Risk and Authorization Management Program moderate authorization for its Workspace One Access.
The platform, along with the organization's other product, known as the Workspace One Unified Endpoint Management, enables public sector customers to accelerate their use of software-as-a-service solutions for secured and affordable cloud-based IT.
In January, the company announced its purchase of Pivotal Software after closing a $2.7B in August 2019. The acquisition helps VMware in its efforts to transition from a virtual company to an enterprise-ready cloud-native.
In a statement, the company said Pivotal will be key to VMware Tanzu, a collaboration geared toward enhancing enterprise solutions and developer productivity. The firm's offerings will also help guide customers in the way they run and manage their most vital applications.
Before joining VMware in January 2018, Lavender served as the managing director and chief technology officer for cloud architecture and technology engineering at Citigroup, running the company's global transformation to use modern mobile technology, big data and advanced analytics, high-performance computing and Agile software development models.
Previously, he served in senior management and leadership roles for various companies and educational institutions such as Xockets, Cisco Systems, Sun Microsystems, Stanford University, The University of Texas at Austin, Innosoft International and Critical Angle.
Lavender earned his bachelor's degree in computer science from the University of Georgia and received his master of science and a doctorate degree in computer science from Virginia Tech.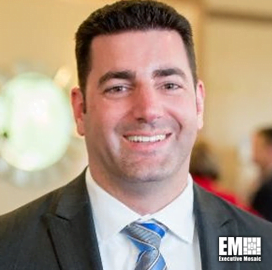 Vasili Ikonomidis has been serving as the chief information officer and vice president at NCI Information Systems since April 2019.
An experienced program manager with a track record of working with government contracts in the IT services sector, he is skilled in leading large teams, managing client expectations and meeting contract deliverables, according to his LinkedIn profile.
In his current capacity, Ikonomidis oversees the management information systems operations across the enterprise, which includes the corporate and AdvanceMed MIS teams.
Bringing almost 20 years of IT experience into the role, he also leads the management of customer contracts through all stages to support the company's 16K customers. He specializes in using the best practices and the latest technologies to handle inefficient programs and transform them into productive ones.
During his tenure, the company secured an appraisal that recognizes the enhancement in the organization's business processes.
The Virginia-based IT service provider was evaluated at Level 3 Version 2.0 of the CMMI Institute's Capability Maturity Model Integration for Development and Services. Achieving the said level signifies the organization's adherence to best practices and processes to improve business operations.
Only 105 companies based in the U.S. have reached Level 3, V2.0. More than 1K organizations were appraised for the previous V1.3.
Before joining NCI, Ikonomidis spent more than five years at NetCentrics serving in managerial roles. His most recent role was program manager, in charge of relationship management with the company's nine sub-contractors, staffing with an internal recruiter and three agencies, timecard management, invoice approval and performance appraisals, among other responsibilities.
Previously, he took on various IT management positions at Advanced Systems Development and CACI International.
Ikonomidis began his career as a network support technician for five years at Dynamics Research Corporation. In 2006, he worked at Creative Information Technology as a network engineer.
An Information Technology Infrastructure Library certificate holder, Ikonomidis earned his bachelor's degree in information technology from York College of Pennsylvania.
ABOUT POTOMAC OFFICERS CLUB
The Potomac Officers Club is owned and operated by Executive Mosaic. Since 2002, Executive Mosaic has been a leader in media and exclusive senior executive networking programs primarily targeted to the U.S. federal government contracting (GovCon) marketplace. In addition to connecting executives of consequence into a fabric of like minded communities, the company's growing cross-media platform serves as a leading source of news about the people, policies, trends and events shaping the nation's GovCon sector.