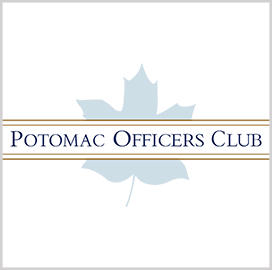 Regional executive
Five North American Public Sector Executives in GovCon
The adoption of a "global strategy" represents a significant investment of time and resources, but such an approach has not always resulted in success. As early as 2005, Harvard Business Review recognized that the companies that do well internationally are the ones that apply a regionally oriented strategy. General Electric, Walmart and Toyota are examples of global companies that succeeded by preserving and promoting the independence of their regional operations.
Globalization has not diminished the significance of geographic and other distinctions. The Potomac Officers Club — a division of Executive Mosaic — presents five regional executives in the government contracting sector.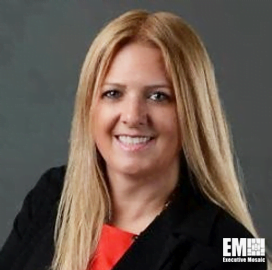 Tamara Greenspan is the group vice president and general manager of application sales for Oracle's federal and Canadian public sector business.
She leads a team of professionals that provides enterprise applications and software as a service solutions for Oracle's federal government and Canadian customers.
Greenspan's team specializes in delivering enterprise resource planning, human capital management, supply chain management, enterprise performance management and customer relationship management solutions, according to her LinkedIn profile.
She is also the community leader for the Oracle Women's Leadership organization in Washington, D.C. In this capacity, she empowers women leaders and promotes an inclusive and innovative workforce.
In her 31 years at Oracle, she has taken on several leadership roles.
Greenspan dedicated a big part of her career serving the computer software company's Department of Defense public sector business unit. She was the regional and area VP of the public sector for DOD business applications and federal account manager and account sales representative for defense agencies.
Earlier in her career, she was a business development admin and a technical proposal manager at Oracle.
Outside of Oracle, she had a two-year tenure as president and a one-year stint as the programs VP of AFCEA North Virginia, the largest chapter in the AFCEA International family.
Greenspan graduated from Bucknell University with a bachelor's degree in business administration.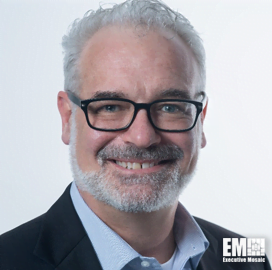 Marc Jones serves as vice president for Cast's North American public sector business. Cast is a software intelligence company that develops tools for examining software architecture, critical flaws, quality grades, sizing metrics, open-source usage and cloud readiness levels.
Jones has been with Cast since 1996, overseeing the company's technology evolution from a niche corporate application development tool to an enterprise information risk governance solution, according to his LinkedIn profile.
The company's offering now serves corporate and government chief information officers, chief financial officers, program executive officers and information technology executives, as well as their counterparts in the system integrator community, Jones said.
Jones's past roles at Cast include strategic account director, vice president of sales for North America, North American vice president and general manager of operations and director of business development.
According to Cast's profile, Jones currently serves as public sector director at the Consortium for IT Software Quality, an IT industry group made up of executives from system integrators, outsourced service providers and software technology vendors.
He previously held enterprise sales, channel and business development roles at database software solution provider 4D, formerly known as ACIUS.
According to his LinkedIn profile, Jones earned a bachelor's degree in international business and economics from California State University, Sacramento.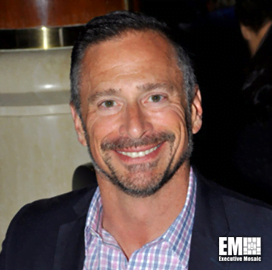 Wayne Lewandowski is the senior vice president and general manager of HyTrust's North American public sector business.
At HyTrust, a company specializing in security, compliance and control software, Lewandowski is responsible for turning the company board's advice into action as he leads activities in partnership with the defense sector and other federal government agencies.
He joined the software company in 2017 from Vormetric, which is now known as Thales e-Security after it was acquired by Thales Group in 2016, according to his biography posted on HyTrust's website.
Lewandowski spent four years at Vormetric as vice president of sales, responsible for overseeing the growth of the company's cybersecurity platform technology.
Before that, he was a regional manager for the Department of Defense practice of Plan B Government Systems. He held the role from 2009 to 2012, according to his LinkedIn profile.
The cybersecurity sales leader has been in the industry for about three decades. His areas of expertise include enterprise software, cloud computing and solution selling. He is also a veteran in the fields of program management, business development, professional services and network security, among others.
Lewandowski held leadership roles at several technology-focused companies including Mobius, Computer Associates and VMware.
During his stint at VMware, he worked as an account executive focused on defense agencies.
Lewandowski is a graduate of the University of Pittsburgh with a bachelor's degree in business management.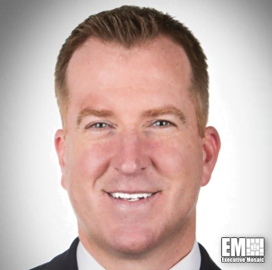 Bill Ott is the director of Red Hat's North America public sector professional services business.
Since assuming the position in October 2019, he has been in charge of the business unit's strategy, sales and delivery.
Ott's team helps Red Hat clients make better use of the company's cloud technology portfolio to deliver customer success and value, according to his LinkedIn profile.
Before joining the software company, he spent 19 years at Booz Allen Hamilton.
He started his extensive career at Booz Allen as a project manager. In this role, he led over 15 engagements with federal defense and civil clients.
Ott was later appointed director, during which time he led a team in developing web-based solutions for the Department of Defense.
Booz Allen went on to promote him to senior director. As emerging technology leader, he played a key role in capturing software development and system integration opportunities in the defense market.
In his last few years with Booz Allen, he served as vice president and senior VP. His contributions were critical to the establishment and operations of the digital business within the company's strategic innovation group.
Earlier in his career, Ott held information technology roles at Renaissance Worldwide and IBM Global Services and served as a pre-sales network engineer at Sprint.
He holds a bachelor's degree in electrical engineering from Drexel University and a Master of Business Administration degree from Emory University.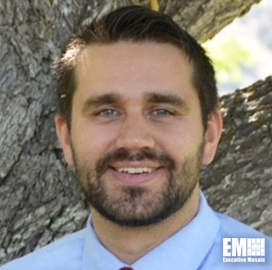 Brett Clark serves as the director of sales for the North American public sector at Nearmap, an information technology and services company that specializes in capturing high-definition aerial imagery.
Since taking on the role in July 2020, he has been responsible for Nearmap's government and public education sector sales throughout North America, according to his LinkedIn profile.
He previously served as a senior enterprise account executive and was credited with exceeding Nearmap's annual sales quota for fiscal year 2019.
As a major account sales representative, Clark has been involved in projects related to mapping, assessment, automated feature extraction, impervious surface detection, change detection, general geographic information systems, engineering and parcel management.
Clark previously served as a senior advertising account executive at MRM, a marketing and advertising agency headquartered in New York City.
He was responsible for managing MRM's sales enable projects for Cisco Systems. He directed the MRM content strategy development team tasked with creating and updating sales collateral for Cisco and its partners.
Prior to MRM, Clark held account management and coordination roles at advertising agency ThomasArts and pharmaceutical company Alliance Health.
Clark also briefly served as a tools sales associate at Sears, Roebuck, Roebuck and Co. while he was earning his education. He earned a bachelor of arts in communications from Brigham Young University.
ABOUT POTOMAC OFFICERS CLUB
The Potomac Officers Club is owned and operated by Executive Mosaic. Since 2002, Executive Mosaic has been a leader in media and exclusive senior executive networking programs primarily targeted to the U.S. federal government contracting (GovCon) marketplace. In addition to connecting executives of consequence into a fabric of like minded communities, the company's growing cross-media platform serves as a leading source of news about the people, policies, trends and events shaping the nation's GovCon sector.
Category: Articles
Tags: Bill Ott Castm Brett Clark Executive Mosaic Executive Profiles General Electric globalization govcon government contracting Harvard Business Review HyTrust Marc Jones Nearmap Oracle Potomac Officers Club Red Hat Tamara Greenspan Toyota Walmart Wayne Lewandowski