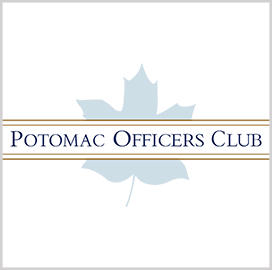 Procurement official
Five Procurement Executives in the GovCon Sector
Procurement executives are responsible for maximizing an organization's purchasing power and maintaining fruitful relationships with suppliers. According to Deloitte Insights, the role is among the most affected by the growing complexity of the business world. Factors such as climate change, geopolitical stability, social expectations and public health all play into how procurement officials make decisions.
But these trends do not automatically keep them from being effective. Deloitte said that agility and the willingness to change one's mindset are valuable traits for procurement leaders to remain competitive. The Potomac Officers Club — a division of Executive Mosaic — features five procurement executives in the government contracting sector.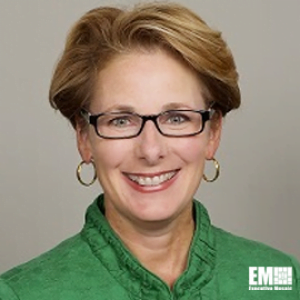 Ann Ackerson serves as the chief procurement officer at the U.S. division of BAE Systems. She is also the chairperson of the company's global procurement council.
She boasts more than three decades of experience in global supply chain management, procurement, strategic sourcing, material management and global supply chain, BAE said.
"Ann is a proven leader with extensive supply chain experience and customer focus across multiple industries," BAE President and CEO Tom Arsenault, a 2020 Wash100 winner, said in a press release.
As head of procurement in the U.S., Ackerson reports to BAE's senior vice president of finance and works closely with the group finance director of the parent organization based in the U.K.
Before Ackerson joined BAE in May 2020, she served as the SVP for global supply chain management at Freeman, an events services and management technology company headquartered in Dallas, Texas.
She also worked for five years as CPO and VP of supply chain management at Dresser-Rand, a Siemens subsidiary that manufactures petroleum and natural gas extraction equipment.
According to BAE, Ackerson also held procurement roles of increasing responsibility at Honeywell, Boeing Satellite Systems and CNH Global, among others.
She spent the earlier years of her career in product supply management and procurement roles at Amana and Boehringer Mannheim, according to her LinkedIn profile.
Ackerson holds a master's degree in business administration and general management from the University of Iowa's Henry B. Tippie College of Business.
She also earned a bachelor of business administration in transportation and logistics from Iowa State University's Ivy College of Business.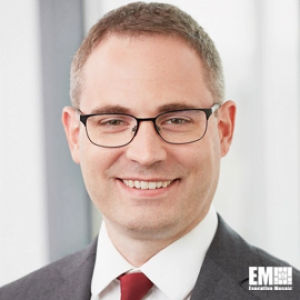 Matt Vepraskas is the newly appointed director of procurement at Leidos' Intelligence Group.
Vepraskas manages nearly $2 billion in annual procurement spend for the business unit, which supports the modernization needs of customers like the Federal Bureau of Investigation and the National Geospatial-Intelligence Agency.
According to his LinkedIn profile, he previously served as Leidos' director for enterprise category management, risk and resiliency. In that role, he implemented a corporate supply chain risk management plan, which covered areas such as government standards compliance, secure/obfuscated purchasing and counterfeit abatement.
Before joining Leidos, Vepraskas had a two-year stint as Peratons' vice president and chief procurement officer. His accomplishments in that role include restructuring the company's procurement organization and establishing new contract and compliance management teams.
He spent 11 years of his career at Lockheed Martin. Starting out as a lead operations system engineer, he later ascended to the position of supply chain engineering and enterprise operations manager and led a multi-disciplinary team overseeing material and vendor management.
At the beginning of his career, he worked for General Electric.
Vepraskas graduated from Virginia Polytechnic Institute and State University with bachelor's degrees in political science and government, and computer science. He also attended George Washington University, where he earned his master's degree in engineering.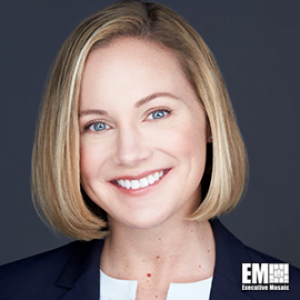 Amanda Hissong Christian is the senior vice president of subcontracts and procurement at CACI International, based in Falls Church, Virginia. She has over 20 years of procurement leadership experience and a strong background in supply chain management.
Christian is a longtime member of the National Contract Management Association and has served on its board of directors since 2016. She is currently the organization's president-elect, according to her LinkedIn profile.
Christian has been a key leader in CACI's procurement operations since joining the professional services and information technology company in 2008. She is responsible for setting direction, policy and procedures based upon corporate-level strategy, and "ensuring procurement and subcontracts personnel provide value and contribute to the overall success of the company."
Earlier in her career, Christian was a business unit director of procurement at SAIC. During her over nine years of employment with the government services and IT support provider, she was accountable for the overall subcontracts and purchasing function at the business unit level.
Christian earned her Master of Business Administration degree from the Marymount University. She earned her Bachelor of Science in Business Administration degree in purchasing materials and production operations management from the Bowling Green State University.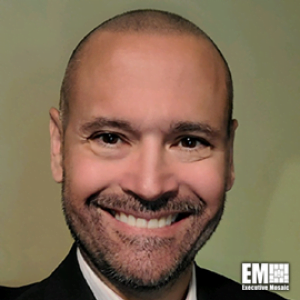 Terry Raley serves as AECOM's senior vice president of contracts and procurement for the federal government. His responsibilities also cover the federal procurement functions of all AECOM divisions.
He has 32 years of experience in financial and contract administration, procurement, acquisition planning and management, contract negotiations and general business management, according to his LinkedIn profile.
Before he took on his federal contracting responsibilities in April 2018, he was already in charge of AECOM's contract administration and procurement departments.
He is responsible for allocating the resources and developing the policies that determine the performance of the said departments.
Raley previously served as the VP of contracts and procurement at AECOM's global support services division, which he said manages $800 million in contracts per year.
Prior to launching his career at AECOM in September 2011, Raley served as Computer Sciences Corporation's director of operations for state and local solutions. In that capacity, he was deputy to the division's VP and chief operating officer and was responsible for capitalizing on growth opportunities in the public sector.
Raley earned a Master of Business Administration degree in management from George Mason University's School of Management and a bachelor of business administration in management from James Madison University.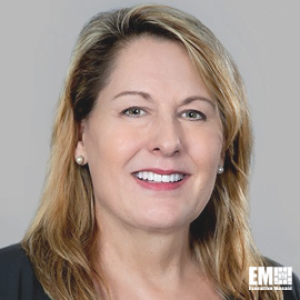 Faith Magne is the senior vice president of contracts and procurement at technical and engineering services company Amentum.
Magne has been serving as contracts and procurement SVP since October 2015, when the company was still known as AECOM Management Services.
She joined AECOM from VA-Pactum Contracts Consulting, where she spent eight months, according to her profile posted on LinkedIn.
During her stint at VA-Pactum, Magne was focused on areas such as policies and procedures development, contracts management, mentor-protege agreements, personnel training and business development.
She was tasked with supporting agencies such as NASA, the Department of Defense and defense intelligence organizations.
Prior to working at the consulting company, Magne spent nearly four years at Vencore Services and Solutions in Reston, Virginia, where she served as senior contracts director.
Earlier in her career, Magne spent 20 years at Science Applications International Corp., where she was a contracts manager.
Her SAIC role involved supporting various divisions such as reconnaissance and surveillance operation, the technology integration and products group and the ocean systems and technology group.
Between 1983 and 1985, the Amentum SVP worked as a contract specialist within the U.S. Marine Corps.
For two years, she was deployed at Camp Butler Marine Base in Okinawa, Japan, her LinkedIn profile shows.
Magne is a graduate of Strayer University with a bachelor's degree in business administration with a concentration in acquisition and contract management.
She also holds a certificate in government contract management from San Diego State University.
ABOUT POTOMAC OFFICERS CLUB
The Potomac Officers Club is owned and operated by Executive Mosaic. Since 2002, Executive Mosaic has been a leader in media and exclusive senior executive networking programs primarily targeted to the U.S. federal government contracting (GovCon) marketplace. In addition to connecting executives of consequence into a fabric of like minded communities, the company's growing cross-media platform serves as a leading source of news about the people, policies, trends and events shaping the nation's GovCon sector.
Category: Articles
Tags: AECOM Amanda Hissong Christian Amentum Ann Ackerson CACI International Deloitte Insights Executive Profiles Faith Magne govcon government contracting Leidos Matt Vepraskas Terry Raley