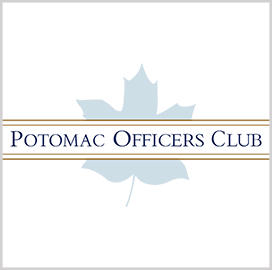 Professional services
Five Professional Services Executives in GovCon
Professional service providers exist in many industries, offering expertise and specialized knowledge from qualified professionals backed up by degrees and licenses.
Catherine Lynch, SAP's industry marketing director for professional services, said the global pandemic prompted the professional sector to embrace digitization and modern technology.
While the global situation may have accelerated the shift, a Salesforce survey showed that 88 percent of business development professionals in professional services agree that digital transformation was already a driving force as early as 2019. The average across other industries is 78 percent, showing that the professional services sector is digitizing at a faster pace.
The Potomac Officers Club — a division of Executive Mosaic — features five government contracting executives in the professional services industry.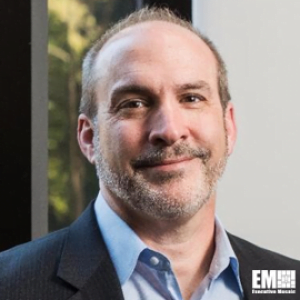 John Dancy is the global director of Amazon Web Services' public sector professional services organization.
In the role, he manages a team that serves national and local governments, nonprofit, education, aerospace and satellite, and other technology corporations.
Dancy has held the position since November 2018 and is responsible for creating workforce development strategies and developing new professional services offerings for various use cases, according to his profile posted on LinkedIn.
At AWS, the 30-year technology industry veteran also led the creation of rapid response teams during the pandemic to use the company's technology in helping organizations transform and scale legacy systems, as well as develop new research capabilities.
Dancy joined AWS after six months at Perspecta, where the technology expert served as senior vice president and chief information officer based in Washington, D.C.
Prior to Perspecta, he spent five years as SVP and CIO at CSRA, now owned by General Dynamics. Dancy's responsibilities included building a new corporate cybersecurity program, remediating existing cyber-related vulnerabilities as well as building a 1,000-employee technology center in Louisiana, where he led the delivery of managed IT services for over 60 contracts in support of the U.S. federal government.
Dancy is a veteran of Northrop Grumman, where he spent 12 years as operating unit director.
His career also includes IT positions at Charlotte Pipe and Foundry Company and at SRA International.
The AWS executive is a graduate of management information systems from James Madison University. He also holds a Master of Business Administration degree from Queens University of Charlotte.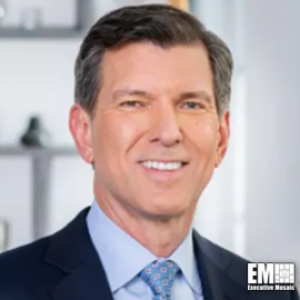 Paul Knopp serves as the CEO and chairman of the U.S. board of directors of KPMG, a network of firms providing audit, tax and advisory professional services.
Knopp is also the chair for the Americas region and is a member of both the company's global board and executive committee. He leads 33,000 partners and professionals across the United States.
Knopp has served multinational clients in a variety of industries and is credited with leading teams with ethics and integrity, KMPG said.
He joined KPMG's San Antonio office in 1983 and later served in the company's New York, Norfolk, Stamford, Chicago and St. Louis offices.
Before he took on his current leadership roles, Knopp was an audit partner focused on working with companies in the manufacturing, life sciences, transportation, professional services and technology industries.
He also served as KPMG's global lead audit engagement partner and engagement quality control review partner for Fortune 500 companies.
He was a participant in the KPMG Chairman's 25 Leadership program and the International Lead Partner Training Forum. He also attended various national and local training courses.
Knopp earned a Bachelor of Business Administration and a Master of Business Administration degree from the University of Texas at Austin. He is a certified public accountant in New York and Texas and is a member of the American Institute of CPAs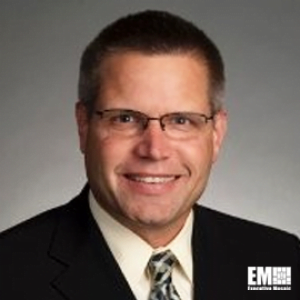 Darryl Korynta is the vice president of professional services at Iron Bow Technologies, a Virginia-based information technology solutions provider catering to government, commercial and health care clients.
According to his LinkedIn profile, Korynta was appointed to his current position in November 2013. Since then, he has been helping clients bridge the gap between premises-based solutions and cloud services through utility-like models.
Prior to joining Iron Bow Technologies, he spent nearly 11 years holding various leadership roles at Cisco.
In his first year working for the technology conglomerate, Korynta served as a network consulting engineer supporting the U.S. Central Command Air Forces. He was later promoted to senior manager of the federal support program and was tasked with managing an advanced services delivery team responsible for the Navy Marine Corps Intranet.
Cisco eventually appointed Korynta to director-level positions, putting him in charge of delivering advanced services to federal civilian and defense clients.
He entered the private sector after a 21-year career with the U.S. Marine Corps.
Before retiring from the military, he had a brief stint as a senior systems planning and engineering officer. His duties included planning, designing, implementing and managing all tactical voice, video and data communication systems supporting USMC operations in Kuwait during Operation Enduring Freedom and Iraqi Freedom.
He was also part of the Marine Air-Ground Task Force Staff Training Program for more than three years.
Korynta holds a bachelor's degree in economics from the University of Minnesota and a master's degree in information technology management from the Naval Postgraduate School.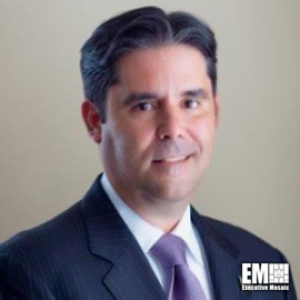 Robert McCashin serves as the president of Chenega's professional services strategic business unit, which is focused on providing operations and technology-related services.
The business unit offers information technology solutions, program management support and other professional services to customers in the federal civilian and federal health care sectors, McCashin said in his LinkedIn profile.
PS SBU is made up of various companies, including Time Solutions, Chenega Professional & Technical Services, Chenega Government Consulting and Chenega Enterprise Systems & Solutions.
McCashin also serves as the president of Chenega Professional & Technical Services, a certified 8(a) small business specializing in IT and professional support services for federal government customers.
Before he joined Chenega in October 2015, McCashin was vice president of health care at 3A Broker Services. He provided strategic business development and capture support to companies working to expand in the federal health care sector.
He previously served as a managing partner at Fed Momentum, a full-service business development firm that supports clients through each phase of the capture management process.
Earlier in his professional career, McCashin worked as director of federal business development at UnitedHealth Group. He is credited with establishing a federal sales line for the company's Ingenix subsidiary.
He also previously served as director of business development at defense and aerospace company Lockheed Martin.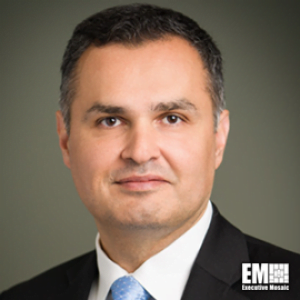 Navid Nekoui is the operating group president of professional services at Koniag Government Services, based in Rockville, Maryland. He is described as a proven executive with extensive experience leading federal consulting organizations with an established track record of business growth with federal clients nationwide.
In his LinkedIn profile, Nekoui stresses his executive leadership expertise with large and midsized companies as well as his ability to deliver growth. He is also credited for his ability to build and maintain high-level client relationships with effective account and contract management, and program/project management.
Nekoui has been an operating group president at Koniag, a Chantilly, Virginia-based, Alaska native-owned group of companies, for almost three years. In this role, he is tasked with managing delivery and growth across Koniag's government businesses for all professional services-related opportunities.
Before taking on his current role, Nekoui was a senior vice president at Tuknik Government Services, a Koniag subsidiary providing information technology solutions and professional services to government customers. During this time, he was responsible for the strategic direction, growth and overall performance of the company's federal businesses.
Earlier in his career, Nekoui was a program manager at Unisys, in charge of the company's Federal Aviation Administration and Department of Transportation accounts.
Nekoui earned his bachelor's degree in computer science from Brock University and, later, his Master of Business Administration degree from the Schulich School of Business.
ABOUT POTOMAC OFFICERS CLUB
The Potomac Officers Club is owned and operated by Executive Mosaic. Since 2002, Executive Mosaic has been a leader in media and exclusive senior executive networking programs primarily targeted to the U.S. federal government contracting (GovCon) marketplace. In addition to connecting executives of consequence into a fabric of like minded communities, the company's growing cross-media platform serves as a leading source of news about the people, policies, trends and events shaping the nation's GovCon sector.
Category: Articles
Tags: Amazon Web Services Catherine Lynch Chenega Darryl Korynta digitization Executive Mosaic Executive Profiles Iron Bow Technologies John Dancy Koniag Government Services KPMG Navid Nekoui Paul Knopp professional services Robert McCashin Salesforce SAP