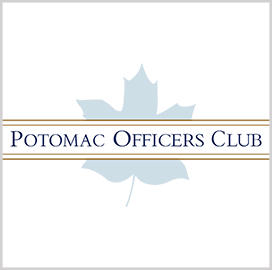 Program management
Five Program Management Executives in GovCon
Program management executives play a key role in meeting a company's long-term strategic goals. Programs are typically composed of smaller projects aimed at meeting a certain goal, and it is the program manager's responsibility to define what those projects are. They are also expected to have the executive skills to resolve conflicts and make impactful decisions at the senior management level.
Unlike with project managers, the role of the program manager is closely linked with the cadence of the rest of the company. Individual programs sometimes exist in isolation but a whole project is, for instance, tied to the organization's financial calendar. Because of the high impact of the job, the project manager shares much of the responsibility to meet stakeholder expectations.
The Potomac Officers Club – a division of Executive Mosaic – presents five program management executives in the government contracting sector.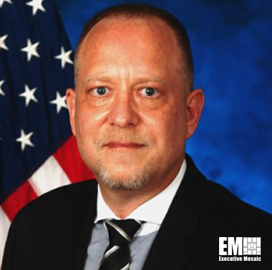 James Ruhlman is the deputy director for program management at the Department of Veterans Affairs, leading the activities in the oversight and accountability and policy and implementation portfolios within the Veterans Benefits Administration's education service.
He directs the VA's education programs that offer education and training benefits to qualified members, including active duty, national guard, and reserve service members, veterans and dependents, according to his LinkedIn profile.
Before taking on the role in October 2017, Ruhlman served for more than four years as the assistant director for policy and procedures, overseeing the operations of the regulations and policy development, strategy and legislative development, compliance and liaison training teams within the VBA's education service.
During his more than seven-year tenure, the VBA announced its plan to use $250M in COVID-19 emergency funding to enhance its education benefits systems, FCW reported.
The administration extends a yearly $12B in educational assistance to 1M recipients. The agency depends on spreadsheets to organize data included in its various legacy systems.
VBA intends to adopt a new commercial, cloud-based customer relationship management system that provides veterans access to services in various communications platforms and informs the public about benefits and self-service options.
The reprogrammed funds consist of $198M for VBA to purchase a software platform and $45M for the Office of Information and Technology to modernize the backend infrastructure and legacy systems.
In August, the VA announced a new survey to measure veterans' experience with education benefits, the Military Times reported.
The latest survey will review veterans' backgrounds in one of three areas of the education benefits program: applying for benefits, enrolling in school or receiving education benefits through the VBA.
An experienced leader in the government administration industry and a public service professional, Ruhlman earned his bachelor's degree in political science and government from Pennsylvania State University – Erie Campus.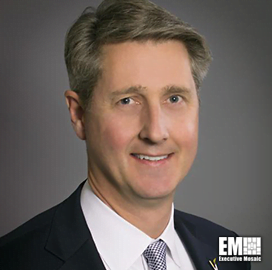 David Hathaway, a Potomac Officers Club member, serves as Vectrus' senior vice president for programs, a role he has held since October 2018.
He oversees the program execution and client service delivery across the company's markets, including managing business results and profit loss for various program portfolios, designing and executing support strategies and developing new growth opportunities, according to his LinkedIn profile.
During his tenure, the company received the $529M contract modification to help the U.S. Army personnel manage and secure operations at the service branch's installation in Kuwait.
The organization is tasked to provide logistics, information technology, network communication and facility management services at the military installations in Kuwait through the Army's K-BOSSS program.
In September, the company secured a five-year $196M contract from the Navy to continue to provide base operations support services at Naval Station Guantanamo Bay in Cuba.
The firm-fixed-price transaction tasks the Vectrus subsidiary to deliver various services, including family housing, facility management facility investment, custodial, pest control integrated solid waste management.
The deal, which extends through November 2025 with all option periods, also calls for the company to provide grounds maintenance and landscaping, utility management, electrical, wastewater, and water services, as well as base support vehicles and equipment.
Before joining Vectrus, Hathaway was vice president for defense and intelligence at IBM Global Services, in charge of service delivery to clients in the Department of Defense and the intelligence community.
Previously, he held similar senior leadership roles in the organization, including vice president for the application development and integration service line responsible for custom software development, systems integration and engineering, cloud computing, cybersecurity and program management.
A former Air Force communications-computer systems officer, Hathaway earned his bachelor's degree in human factors engineering from the United States Air Force Academy and his master's degree in management science from the University of Dayton.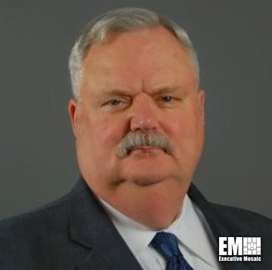 Dennis Nihiser, as vice president program manager at Science Applications International Corporation, is responsible for the delivery of products and support across engineering, architecture and large-scale systems integration.
A seasoned senior systems engineer, he provides technical advice and guidance to various systems engineering and architecture efforts and leads the planning and coordination to integrate support projects, according to his LinkedIn profile.
During his tenure, the company announced that it received the $737M Air Force Modeling and Simulation Support Services 2.0 contract.
The deal tasks the defense contractor to develop modeling and simulation, training and analysis standards for organizations, such as the Air Force and the Department of Defense.
The company will work with the Air Force Agency on developing policies, architectures and standards to facilitate the deployment of emerging technologies and multi-domain warfighter preparedness.
From 2005 to 2018, he worked for SAIC, where he took on senior management roles for various units, including vice president for programs, directing the $3B portfolio of service delivery programs.
Nihiser then served for almost two years as senior vice president for the Department of Defense's Healthcare Management System Modernization program manager, leading the $5B project to transform the delivery of healthcare for almost 10M service members and their families. He rejoined SAIC in January 2020.
Previously, Nihiser held the position of a senior systems engineer at the Missile Defense Agency, providing programmatic and technical leadership to 500 top-tier engineers and scientists. He also developed and led a systems engineering/architecture analysis team specializing in technical issues, weapons lethality and family of systems interoperability.
Earlier in his career, he was a threat systems engineer and deputy assistant director for systems threat at the Ballistic Missile Defense Organization, a systems engineer at TRW Strategic Systems Division and an aeronautical/astronautical engineer at the Air Force.
Nihiser earned his bachelor's degree in aeronautical/astronautical engineering from the University of Illinois at Urbana-Champaign and his master's degree in systems engineering from the U.S. Air Force Institute of Technology.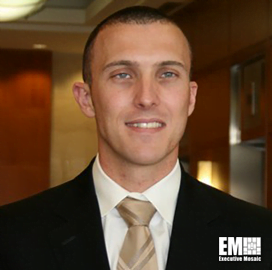 Rob Ellis has been serving as vice president for information systems/program management at ICF since January 2020, bringing almost 20 years of IT experience into the role.
He is responsible for the development and delivery of complex information systems solutions and services for government and private sector clients, ICF said.
A technical expert, Ellis specializes in databases, IT service management and strategy, data centers, software development, system engineering and content management system, according to his LinkedIn profile.
He is also known by both clients and peers for his knowledge of using methodologies such as Scrum, Kanban and SAFe to enhance the speed and quality of software application design, development, maintenance and operations.
During his tenure, the company secured a potential five-year, $25M contract from the Department of Health and Human Services to deliver technical services for its latest cloud-driven data warehouse network.
The agreement stipulates that the Virginia-based digital services company will provide engineering and architecture services to the department's Children's' Bureau for the design of the National Child Welfare Data Management System.
The platform is seen to modernize current systems to provide national data on child welfare, improve the accessibility and transparency of adoption and foster care and allow the bureau to enhance its assessment of the state and tribal prevention program services.
Before joining the organization, Ellis served in managerial roles at IntelliDyne, a Virginia-based consulting company specializing in enterprise collaboration management, information assurance and cybersecurity, mobile computing, robotic process automation and cloud computing.
From February 2007 to April 2012, he was a senior systems engineer and IT manager at PTFS, a Maryland-headquartered organization that provides services such as digitization and content conversion, classified professional services, library service platforms, system integration-content management solutions and geospatial information systems.
Previously, Ellis was an IT contractor at Mitton Mechanical Services, a systems engineer at Egton and a support consultant at EMIS.
He graduated from the University of Bradford with a degree in business information technology.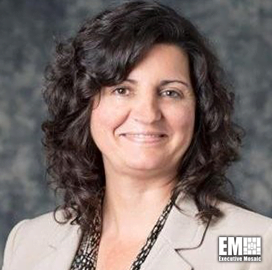 As Northrop Grumman's vice president for program management, Jane Bishop is in charge of the development, production and delivery of the E-2D Advanced Hawkeye, the U.S. Navy's carrier-based airborne early warning and control aircraft.
She also oversees the continued sustainment of the E-2C Hawkeye and the C-2A Greyhound, the service's carrier onboard delivery aircraft, according to LinkedIn profile.
During her tenure, the Air Force announced plans to award the company a potential 10-year, sole-source contract for sustainment support services for the E-8C Joint Surveillance Target Attack Radar System aircraft.
The proposed recompete contract will have a five-year base period scheduled to start in November 2022 and a five-year option that may extend the effort through October 2032.
Contract work will include system sustainment, program management, systems engineering, unique asset management, cybersecurity, training sustainment, mission support training, weapon system interoperability certification and joint integrated maintenance information system software and hardware infrastructure sustainment support.
In addition, the organization delivered the fifth NATO Alliance Ground Surveillance aircraft with a non-stop transatlantic flight.
Bishop said when the AGS system attains handover, NATO leaders will have greater flexibility to support the mission of safeguarding ground troops, civilians and international borders in times of peace, conflict or natural disasters.
The aircraft will provide advanced intelligence, surveillance and reconnaissance capability for near-real-time situational awareness.
Bishop has over two decades of experience in engineering and leadership roles in the airborne early warning system projects. She led the development of the E-2D as a vital node in the Naval Integrated Fire Control – Counter Air initiative capability.
She began her career in the organization serving as an antenna engineer in September 1986. For 16 years, she was responsible for air vehicle integration, supplier management, test of radar and navigation antenna subsystems.
Bishop earned her bachelor's degree in electrical engineering from Virginia Polytechnic Institute and State University and completed the Harvard Business School Professional Leadership Development program.
ABOUT POTOMAC OFFICERS CLUB
The Potomac Officers Club is owned and operated by Executive Mosaic. Since 2002, Executive Mosaic has been a leader in media and exclusive senior executive networking programs primarily targeted to the U.S. federal government contracting (GovCon) marketplace. In addition to connecting executives of consequence into a fabric of like minded communities, the company's growing cross-media platform serves as a leading source of news about the people, policies, trends and events shaping the nation's GovCon sector.
Category: Articles
Tags: David Hathaway Dennis Nihiser Department of Veterans Affairs govcon government contracting ICD James Ruhlman Jane Bishop Northrop Grumman program management project management Rob Ellis SAIC Science Applications International Corporation strategy VA Vectrus