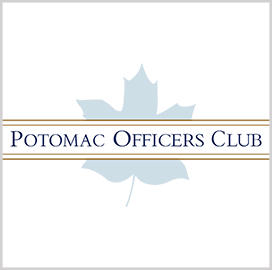 Public policy
Five Public Policy Executives in Government Contracting
Public policy can have a far-reaching influence on a business's operations, either allowing it to carry out more assertive strategies or forcing it to be more defensive.
Ben Heineman, a former GE general counsel, said in a 2016 Forbes column that a business should make public policy an integral part of its strategy, noting that some companies rely too heavily on short-term government relations tactics.
Businesses must strive to advance their private interests in a way that also advances genuine public interest, Heineman added.
The Potomac Officers Club—a division of Executive Mosaic—features five public policy professionals in the government contracting sector.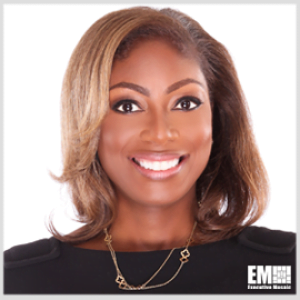 Donna Epps is the senior vice president of public policy and strategic alliances at wireless network operator Verizon.
As public policy and strategic alliances SVP, she manages Verizon's federal public policy efforts such as policy development and issues management. She also handles the company's relationships with third-party organizations.
The industry veteran joined the company in October 1999 as an associate general counsel. In this capacity, Epps advised clients on critical federal regulatory policy issues. She was also the company's VP for federal regulatory affairs from February 2004 to November 2007.
She started her professional career as a corporate and communications law associate at law firm Covington & Burling, according to her LinkedIn profile.
Epps is a board trustee at the National Urban League and a corporate advisory board member at nonprofit organization UnidosUS, formerly known as the National Council of La Raza. She has been holding both board positions since 2013.
She holds a Juris Doctor degree from Duke University School of Law and a bachelor's degree in journalism from the University of North Carolina at Chapel Hill.
Verizon offers wireless internet, television and phone services to consumers, businesses and government customers. Its connectivity covers the continental U.S., Alaska, Hawaii and parts of Mexico and Canada.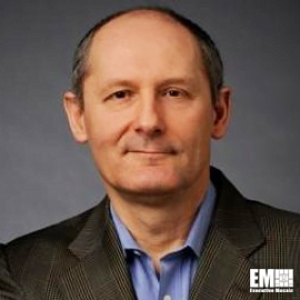 Thomas Gann is the chief public policy officer and head of government relations at computer security company McAfee.
Gann was named as one of the leaders of McAfee after it was spun out of Intel Security in 2017. He led the establishment of the company's new public policy department and provides key advice to the CEO and senior management to ensure that public policy positions and campaigns align with corporate strategies and external communications, according to his LinkedIn profile.
Before the spin-off was announced, he was Intel's director of global public sector for nearly two years. In that role, he managed the advocacy efforts supporting Intel Federal, Intel Security Public Sector and high performance computing initiatives.
Gann's career with McAfee dates back to April 2009, during which time he served as vice president of public policy. It was the acquisition of the anti-virus company in 2010 by the chipmaker that led to his transition to Intel.
Previously, he was a vice president and a corporate officer for public policy and federal business at Digimarc. He is also the former vice president of public sector and government relations at Siebel Systems, which now operates as part of Oracle.
Gann earned a bachelor's degree in political science and government from Stanford University and a master's degree in management from the London Business School.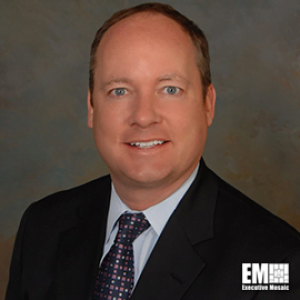 Eric Stallmer serves as Voyager Space Holding's executive vice president for government affairs and public policy. Voyager is a provider of launch and on-orbit services to customers in the national defense, aerospace, science and technology, energy and safety, health care and environmental services industries.
In his role, Stallmer is responsible for communicating corporate interests to Congress, the White House and other government institutions, Voyager said.
Before joining Voyager in November 2020, Stallmer served as the president of the Commercial Spaceflight Federation, according to his LinkedIn profile.
Voyager said that CSF is the largest trade organization that promotes policies and best practices for the commercial spaceflight industry. CSF worked to promote innovation and national policies in the sector under Stallmer's leadership, Voyager added.
While at CSF, Stallmer was appointed to the National Space Council Users' Advisory Group. He also served as co-chair of the Federal Aviation Administration's Airspace Integration Aviation Rulemaking Committee, Voyager said.
From 2001 to 2014, Stallmer held leadership positions in government relations at AGI, a software development firm acquired by Ansys in 2020.
Stallmer currently serves on the Defense Innovation Board, Space Advisory Committee and the Federal Aviation Administration's Commercial Space Transportation Advisory Committee.
He earned a master's degree in public administration from George Mason University and a bachelor's degree in political science and government from Mount Saint Mary College.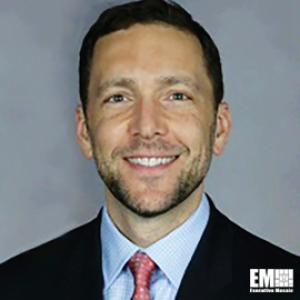 Peter Selfridge currently works for software company SAP as a senior vice president and the head of global public policy and government affairs.
Selfridge was appointed to the role in January 2017 and has since been in charge of the company's policy and public affairs organization, according to his LinkedIn profile.
His responsibilities include developing and implementing strategies to further digital transformations across the federal government. Part of his job is to promote the value of digital technologies in addressing economic and societal challenges around the world.
He joined SAP following a nearly three-year stint at the Department of State as chief of protocol of the U.S. In that role, he served as the president's principal liaison with the foreign diplomatic community in the U.S., facilitating high-level diplomatic exchanges and managing visits by foreign dignitaries.
Prior to that, he had a five-year stint at the White House under the Obama administration. One of his roles was serving as head of delegation and lead negotiator with foreign governments and federal, state and local agencies in the planning and execution of presidential visits. At one point, he was also tasked with developing advanced operations in the Office of the Vice President.
Selfridge graduated from the University of Iowa with a bachelor's degree in political science. He also holds a master's degree in public policy and international relations from Johns Hopkins University.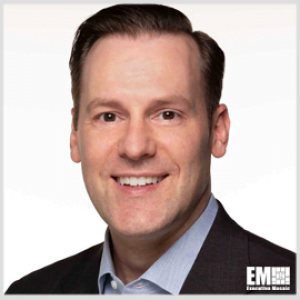 Michael Kennedy is the vice president of global government relations and public policy at cloud computing company VMware. He has been holding his leadership position since June 2014.
Kennedy expanded a global team with over 25 strategic policy and regulatory reach experts and innovated strategic focus and metrics for global government relations. He also engaged senior leaders on government relations strategies and developed diversity, equity and inclusion efforts for government relations. Kennedy was also named to The Hill's Top Corporate Lobbyists list for 2019 and 2020. In addition to his leadership role at VMware, the industry veteran is an adjunct professor of political science at Howard University, according to his LinkedIn profile.
He was chief of staff to former Sen. Orrin Hatch before joining VMware. In this position, he managed staff members in Washington, D.C., and Utah and coordinated legislation and other professional business matters. Kennedy was also the chair of Senate Republican Chiefs of Staff and Staff Directors Working Group and was the co-chair of Article One Society at the National Republican Senatorial Committee.
Kennedy also held other leadership positions throughout his career. He was the vice president of federal and state relations at Utah State University from 2007 to 2010 and was a partner and legislative director at law firm Lee & Smith. He started his professional career as an associate at Boston Consulting Group.
The industry veteran holds a bachelor's degree in political science and government from Harvard University.
VMware creates applications platforms, multi-cloud solutions, networking offerings, telecommunications cloud and security solutions. Its client base includes the health care, government, education and financial services sectors.
ABOUT POTOMAC OFFICERS CLUB
The Potomac Officers Club is owned and operated by Executive Mosaic. Since 2002, Executive Mosaic has been a leader in media and exclusive senior executive networking programs primarily targeted to the U.S. federal government contracting (GovCon) marketplace. In addition to connecting executives of consequence into a fabric of like minded communities, the company's growing cross-media platform serves as a leading source of news about the people, policies, trends and events shaping the nation's GovCon sector.
Category: Articles
Tags: Ben Heineman Donna Epps Eric Stallmer Executive Profiles govcon government contracting Michael Gann Michael Kennedy Peter Selfridge public policy