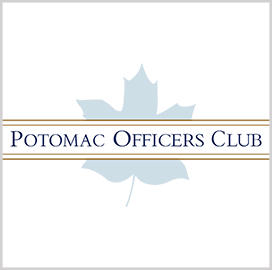 Public sector channel
leadership
Four Public Sector Channel Leaders in GovCon
Public sector channel leaders drive vendor relationships with clients in the government, education, health care and transit markets, among others.
Between 2009 and 2019, professional services company Deloitte observed changes across the entire public sector, particularly in how missions are being pursued, ushering in fundamental shifts in what is expected of public sector leaders. These changes required officials to be more creative to achieve desired outcomes and embrace a "networked" leadership approach.
Looking ahead to 2029, Deloitte believes that the public sector will undergo more changes, further requiring leaders to adopt an entirely new mindset to thrive in the future of government and public services.
The Potomac Officers Club—a division of Executive Mosaic—presents four government contracting executives leading operations in support of public sector clients.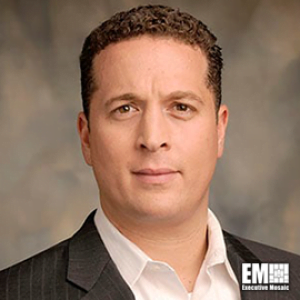 Peter Amirkhan is the senior vice president of Zscaler's public sector business. He has been with the company since February 2018.
As public sector SVP, Amirkhan oversees the company's go-to-market strategy and sales efforts for the U.S. government and education markets. He also played a key role in turning Zscaler into a top cloud security and zero trust capability provider for public sector organizations. Amirkhan was a VP and a general manager of Zscaler Americas prior to his current leadership role, according to his LinkedIn profile.
The public sector leader was the chief revenue officer at cloud company Druva before joining Zscaler. He also held sales VP roles at SeaMicro, Storspeed and BlueArc. Amirkhan was also the chief financial officer of SLO Ticketing, which was acquired by Ticketmaster.
The industry veteran started his professional career in 1998 as a general ledger accountant at American mass media company iHeartMedia.
Amirkhan holds a bachelor's degree in accounting from the University of Oregon Charles H. Lundquist College of Business.
Zscaler offers modern workplace enablement, security and infrastructure transformation and modernization services to government, public sector and education organizations. Its product offerings include Zscaler Business to Business, Zscaler Cloud Protection and the Zero Trust Exchange platform.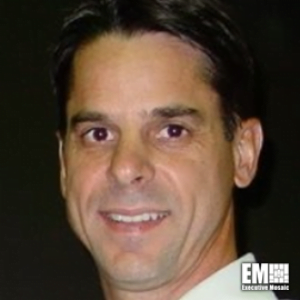 Randy Zewe is the vice president of public sector alliance and channels at computer software company Oracle.
As public sector VP, Zewe manages and creates channel programs, revenue growth and partner development for the federal, state and local government and education, and the Canadian public sector market. He has been holding his current leadership position since February 2010.
The industry veteran is experienced in direct sales, sales management, channel sales management and systems engineering. He also specializes in end-user sales and management, business strategy and execution, client and account partnership and alliance and program management, according to his LinkedIn profile.
Zewe was the government channel regional manager at Sun Microsystems before joining Oracle. He oversaw all of the company's government channels and was responsible for managing and creating channel programs, revenue growth and partner development across the U.S. Zewe held the leadership role from 2005 to 2010. Sun Microsystems was acquired by Oracle in 2009 for $7.4 billion.
Zewe was a federal sales director at cybersecurity company NortonLifeLock, formerly known as Symantec Corp. He also held multiple leadership roles at Sun Microsystems before joining NortonLifeLock.
Oracle offers cloud infrastructure and applications, software, hardware, automation and other products and services to government and commercial industries. It is headquartered in Austin, Texas, and has multiple offices across the U.S. and around the world.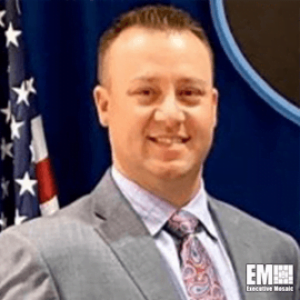 Robert Sellers is the vice president of Public Sector Channels at enterprise software company Infor, working out of the Knoxville Metropolitan Area. Infor is a global leader in business cloud software products for companies in industry-specific markets.
Sellers has been with Infor for a total of almost eight years. After working at the company for almost six years, he left the company in 2019, only to rejoin it a year later, according to his LinkedIn profile.
In between, he briefly held senior positions at NetBrain Technologies and Qlik.
Sellers describes himself as a professional who "understands the demands and desires of his employer and quickly executes multi-dimensional plans that end in success for the selling ecosystem." His professional specialties include channel and alliance sales, business development, executive sales forecasting and partner operations, among others.
Earlier in his career, Sellers served as an engineered systems channel manager at Oracle, where he worked for over seven years.
When he is not working at the office, Sellers coaches kids in football and baseball. He is currently the head coach of the Upper Loudoun Youth Football League and a coach in the Upper Loudoun Little League.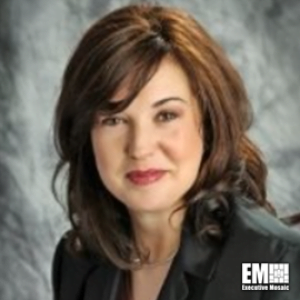 Sharon Payne-Young is the director of System Integrators – Public Sector Channels at IronNet Cybersecurity, working out of Wilmington, North Carolina. She serves as a trusted adviser to members of the defense industrial base and federal government agencies on cybersecurity-related topics, according to her LinkedIn profile.
Payne-Young has been working at Virginia-headquartered IronNet for only seven months. In her current role, she helps ensure the expansion of her company's partner ecosystem as it supports and defends its federal and state customers, as well as in America's DIB sector.
Before joining IronNet, Payne-Young held key positions at Trustwave, a Chicago-headquartered standalone business unit of Singapore's Singtel. In the said role, she served as technical alliance manager for Trustwave's most strategic partner – Palo Alto Networks. Additionally, she trained sales teams on how to effectively recognize opportunities and assisted on qualification calls with prospects as a subject-matter expert.
Previously, Payne-Young served as a client partner executive of public sector alliances and channels at Verizon Enterprise Solutions, where she built new alliances or renewed old ones with key technology partners and system integrators, her biography further reveals.
Contemporaneous with her jobs in technology companies, Payne-Young said that she managed to establish a separate consulting business by building a reputation as a trusted adviser to the government information technology community, often introducing innovative solutions to key executives and their support staff.
ABOUT POTOMAC OFFICERS CLUB
The Potomac Officers Club is owned and operated by Executive Mosaic. Since 2002, Executive Mosaic has been a leader in media and exclusive senior executive networking programs primarily targeted to the U.S. federal government contracting (GovCon) marketplace. In addition to connecting executives of consequence into a fabric of like minded communities, the company's growing cross-media platform serves as a leading source of news about the people, policies, trends and events shaping the nation's GovCon sector.