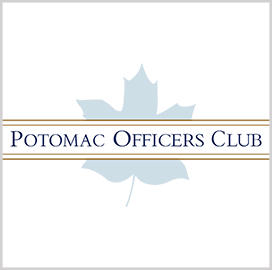 Investment
Five Venture Capital Executives in GovCon
Forward-looking companies are committed to maintaining investments during difficult times such as the ongoing coronavirus pandemic. Corporate venture capitalists invest in the companies of the future and, despite the pandemic, had earmarked resources for startups in 2020. According to a MoneyTree report, venture capitalists invested about $36.5 billion in the third quarter of 2020, a seven-quarter high.
The pandemic's impact on the technology sector has been less pronounced compared to other industries. Forbes highlighted six technology sectors that investors are expected to keenly watch in 2021: automation, autonomous vehicles, core technologies, health care, hybrid work and infrastructure.
The Potomac Officers Club — a division of Executive Mosaic — features five venture capitalists leading the investment efforts of their respective companies.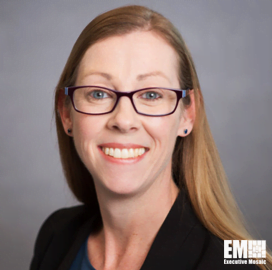 Megan Anderson serves as the executive vice president of the technology program at In-Q-Tel, a not-for-profit venture capital firm based in Arlington, Virginia.
Since assuming the role in April 2019, Anderson has been responsible for the company's venture capital investments and programs, facilitating the delivery of tools needed by the Intelligence Community.
She was promoted to EVP after serving for more than four years as In-Q-Tel's senior vice president for technology, according to her LinkedIn profile.
Prior to working for In-Q-Tel, Anderson spent two years at Fluidigm, a San Francisco-based biotechnology company specializing in manufacturing microfluidic devices.
She worked for the company as a senior scientist, focusing on microfluidic device design and fabrication within the DNA sequencing sample preparation department.
During her two-year stint, Anderson assisted with developing the proprietary Access Array Integrated Fluidic Circuit product, which enables high throughput sample library preparation for next-generation DNA sequencing platforms.
She went on to train the technical support group on the Access Array System and manage all documentation development. She also supported the development of additional prototype products for the Access Array System for improved library preparation.
During her undergraduate years, Anderson served as a bioinformatics intern at Triad Therapeutics, where she analyzed the sequence similarity of NAD(P) binding enzymes using bioinformatics tools.
She graduated from the University of California, San Diego, with a bachelor's degree in biology before earning a doctorate degree in biochemistry and molecular biophysics from the California Institute of Technology.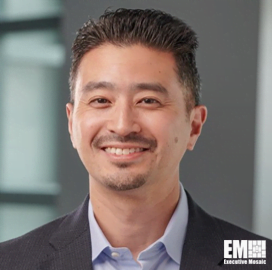 Derek Idemoto is a long-time Cisco Systems executive currently serving as the company's senior vice president of corporate development and Cisco investments.
He optimizes external innovation, putting him at the forefront of the company's business growth efforts. His contributions were instrumental in the closing of more than 30 deals valued at over $15 billion, including Cisco's acquisitions of Sourcefire, OpenDNS and Leaba Semiconductor, according to his LinkedIn profile.
Idemoto also played a key role in the $2.3 billion acquisition of Duo, a provider of zero-trust security and multi-factor authentication delivered through the cloud. Acquisitions and investments headed by Idemoto covered Cisco's security, service provider, services, silicon, collaboration and digital media businesses.
In addition, he implemented and accelerated new business development opportunities for Cisco in different countries, including Canada, India, Australia and New Zealand.
Before joining Cisco in 2007, he spent more than two years at Itochu Technology, where he was responsible for overall leadership, management and direction of venture investment operations.
He also had a one-year stint at Idemoto Group. As the company's strategic consultant, he provided consulting services for clients, including an optical networking equipment provider.
Earlier in his career, Idemoto was a venture associate for private equity fund Kline Hawkes and a senior financial analyst for Cowen & Company and BancAmerica Securities.
He holds a bachelor's degree in business administration from the University of California, Berkeley, and a Master of Business Administration degree from UC Los Angeles.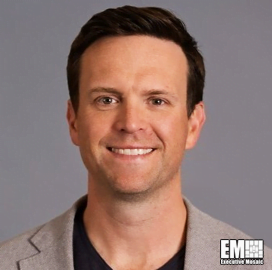 Matt Garratt serves as the managing partner of Salesforce Ventures, the global strategic venture arm of Salesforce with more than 275 active portfolio companies across 17 countries.
Garratt has completed more than 100 Salesforce investments in enterprise software-as-a-service companies such as Automation Anywhere, Snowflake, Zoom, Twilio, Anaplan, Docusign, Gainsight, Mulesoft and nCino, according to his LinkedIn profile.
His specialties include venture capital, mergers and acquisitions, startups, corporate strategy and business development.
In 2020, Salesforce Ventures invested in a wave of companies in automation, artificial intelligence, remote work and collaboration, data, open-source developer tools and security.
Garratt said Salesforce Ventures, in 2020, made 47 new investments, celebrated three initial public offerings and had 16 of its portfolio companies acquired.
Salesforce Ventures also recently launched the Black Venture Institute in collaboration with BLCK VC, Operator Collective and the University of California, Berkeley.
The Black Venture Institute is an initiative aimed at increasing diversity in the venture capital sector. The institute seeks to equip black professionals with greater access to networking opportunities.
Garratt was an early investor at Battery Ventures with expertise in software, SaaS, information and communications technology and industrial technology companies.
In an interview, Garratt said he expects to see an acceleration in digital transformation and cloud adoption in 2021 amid the growing importance of data.
Garratt holds a master's degree in finance and entrepreneurship from the University of Michigan's Stephen M. Ross School of Business. He also holds a bachelor of science degree in material science and engineering from Purdue University.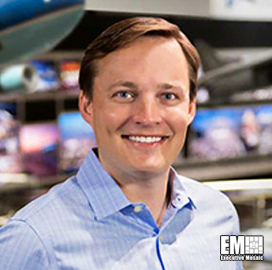 Brian Schettler is the managing director of Boeing's HorizonX venture fund. HorizonX has teams dedicated to identifying startups developing revolutionary technologies and alternative approaches to traditional business opportunities.
Schettler's team focuses on pursuing opportunities to invest in startup companies with discriminating and disruptive technologies for next-generation applications, Boeing said.
He has more than 17 years of experience in aerospace, technology and defense companies. His expertise covers corporate and business strategy, mergers and acquisitions, business development and product portfolio management.
He previously served as a senior strategist for Boeing military aircraft, a role in which he led mergers and acquisitions, business strategy and partnership development in Silicon Valley.
Before he took on the said role, Schettler served as a strategist for Boeing's Phantom Works. The research and development company is focused on advanced military products and technologies.
While at Phantom Works, he partnered with Boeing Research & Technology to create development strategies for new technologies and products while building product and market strategies for new platforms.
Schettler also spent three years as vice president of corporate strategy at U.K.-based Cobham. He led corporate and business strategy development, including evaluating and prioritizing private venture investment across multiple product lines.
He also led strategy and program operations for Northrop Grumman's space systems division, managing the business unit's technology portfolio and investments.
Schettler earned a bachelor of science degree in electrical engineering from Northwestern University and a Master of Business Administration degree from the University of Maryland.
He has also earned executive education and certifications from Northwestern's Kellogg School of Management and the Swiss Federal Institute of Technology.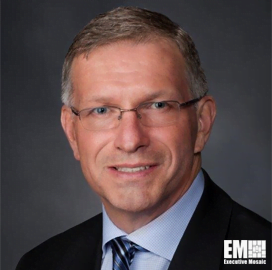 Chris Moran serves as the executive director and general manager of Lockheed Martin Ventures, a business unit focused on making strategic investments in companies developing disruptive technologies.
Moran is responsible for overseeing all aspects of Lockheed's venture capital fund, including strategy creation, pipeline development and management, transaction execution and investment tracking and reporting, according to his LinkedIn profile.
Since 2007, Lockheed Martin Ventures has invested more than $100 million in startup companies whose technologies could become foundational in solving customers' challenges.
Lockheed Martin Ventures' areas of interest include autonomous systems and robotics, cybersecurity, space technologies, advanced communications and sensors, undersea technologies, data analytics, artificial intelligence and machine learning, next-generation electronics, advanced materials and manufacturing, and energy and power systems.
Moran has a background in engineering and technology and has nearly 40 years of experience in Silicon Valley. Moran held senior executive roles at Applied Materials, an American chipmaker.
During his time at Applied Materials, Moran was responsible for corporate marketing, strategy, economy, public relations and communications, corporate affairs, venture capital, service information systems, big data, data science, knowledge management and service product development.
Moran also spent eight years in Applied Materials' venture capitalist arm, Applied Ventures, which invests in startups innovating in smartphones, augmented and virtual reality, AI, driverless cars, big data, life sciences, 3D printing, robotics, cleantech and advanced materials.
He earned both a bachelor's degree and a master's degree in mechanical engineering from the Massachusetts Institute of Technology.
ABOUT POTOMAC OFFICERS CLUB
The Potomac Officers Club is owned and operated by Executive Mosaic. Since 2002, Executive Mosaic has been a leader in media and exclusive senior executive networking programs primarily targeted to the U.S. federal government contracting (GovCon) marketplace. In addition to connecting executives of consequence into a fabric of like minded communities, the company's growing cross-media platform serves as a leading source of news about the people, policies, trends and events shaping the nation's GovCon sector.
Category: Articles
Tags: Boeing Brian Schettler Chris Moran Cisco Investments Cisco Systems corporate venture capitalist Derek Idemoto Executive Profiles Forbes govcon government contracting HorizonX In-Q-Tel Lockheed Martin Lockheed Martin Ventures Matt Garratt Megan Anderson MoneyTree Salesforce Salesforce Ventures technology venture capitalist