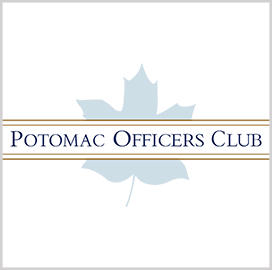 Strategy
Five VPs Leading Strategy in GovCon Companies
Business trends like rapid globalization and organizational complexity have made it difficult for CEOs to stay on top of everything, even areas as important as strategy execution. Harvard Business School professor Joseph Bower said that top-level executives cannot maintain iron-fisted control over strategy as line managers seek to define strategies on their own.
Companies, therefore, have begun creating roles dedicated to developing and executing a company's strategy. Strategy executives come in many names and titles, but they have the commonality of being chiefly responsible for ensuring that the company's decisions remain in line with its overall strategy.
The Potomac Officers Club – d division of Executive Mosaic – features five vice president-level strategy executives in government contracting.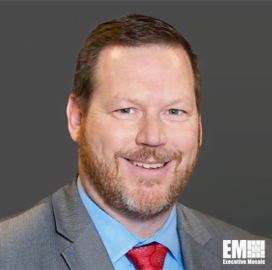 Roy Stevens, as Leidos' executive vice president for business development and strategy, oversees all aspects of business growth across the company's portfolio.
With a presence around the world and across the federal sector, the Virginia-based defense contractor provides various IT services to areas including defense, health care, intelligence and space, according to his LinkedIn profile.
Bringing into the role about three decades of experience in the aerospace and defense industry, Stevens also leads the organization's account management, marketing, communications and U.S. government legislative affairs and directs the company's long-term growth, including the development of strategic plan and vision.
He manages a team that focuses on high-win rates and above-market organic growth to expand the company's market. Under his leadership, the organization handles a $160B pipeline and annual contract awards worth more than $17B.
Prior to the role, Stevens was vice president for defense and intelligence business development, in charge of the strategy and growth of the organization's defense and intelligence portfolio valued at $3.9B annually, covering IT and service programs for the defense and civilian intelligence community customers.
During his tenure, the company secured a $292M contract from the Federal Aviation Administration for the development of a scalable, cloud-ready system capable of displaying essential weather, aeronautical and National Airspace System information.
To build the NAS-wide enterprise-information display system, the organization was tasked to deliver various services, including program management, systems engineering, design and development, system test and evaluation, training, production and site implementation.
Stevens previously spent 20 years with Lockheed Martin, serving in various executive-level positions in program execution and business development for different segments, including federal civilian, missiles and fire control, and rotary and mission systems.
A volunteer in several community projects, Stevens earned his bachelor's degree in finance and Oregon State University and his master's degree in business administration from Washington State University.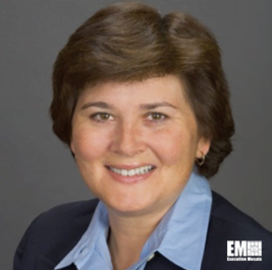 Nadia Short, a two-time Wash100 winner, is vice president for strategy and business development at General Dynamics Mission Systems, leading the company in growth and capital strategies and business-capture development.
A business segment of General Dynamics, GDMS develops mission-critical C4ISR solutions in the land, sea, air, space and cyber domains. The defense contractor also offers various services such as cybersecurity and network defense, autonomous underwater vehicles, space payloads, maritime and underwater systems, and modeling and simulation.
Prior to the role, Short served as vice president and general manager for the cyber systems business area, in charge of developing comprehensive cybersecurity network and infrastructure services for defense, intelligence, homeland security communities and commercial customers, the company said.
During her tenure, the company partnered with Dedrone, an airspace security company, allowing the GDMS global network access to its drone technology.
The partnership enables early warning, classification of and mitigation against drone threats in support of customers in the military, allied nations, correctional facilities, airports, utilities and corporations.
GDMS is expected to supply Dedrone's counter-drone technology to the defense, civil government, intelligence and infrastructure clients.
Previously, Short was the director for strategy and business development in the organization's information assurance unit.
She also served as the director for emerging business-capture in the communication networks division, spearheading the initiatives for the U.S. Navy's Automated Digital Networks System Increment III. Other program captures were the Army's Warfighter Information Network-Tactical program and the Key and Identity Management Increment II program for the National Security Agency.
Before joining GDMS almost 25 years ago, Short was a chief warrant officer in the U.S. Army Signal Corps, overseeing the planning and operation of tactically deployed secure voice and data networks.
She was given in 1991 the Bronze Star medal for her service in Operation Desert Shield/Desert Storm.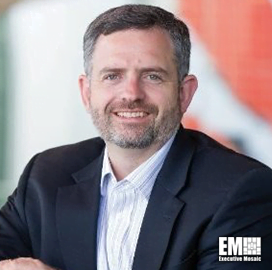 Frank DiGiammarino serves as executive vice president for innovation strategy at Booz Allen Hamilton, a role he has held since December 2018.
He is responsible for the growth of emerging businesses, the establishment and maintenance of vital relationships in the ecosystem and the expansion of the organization's innovation programs, the company said.
An IT veteran of 20 years focusing on cloud computing, technology innovation and enterprise transformation, DiGiammarino spent his professional career in various sectors of the government agencies and leading companies, where he was involved in strategic directions, organizational structures and transformational changes.
During his tenure, the company was chosen as the NVIDIA Partner Network's 2019 Global Consulting Partner of the Year for the Americas, marking the third year in a row for the Virginia-based defense contractor to receive the award.
In a statement, the organization said it was recognized for its promotion of artificial intelligence adoption across the federal government. Booz Allen's partnership with NVIDIA plays a significant role in delivering AI technology to clients.
Before joining the company, DiGiammarino co-founded Accelerated Digital Ventures, a U.K.-based investment company, and was a senior fellow at the Beeck Center for Social Impact and Innovation at Georgetown University, according to his LinkedIn profile.
Previously, he was a director at the White House Recovery Implementation Office for the Obama Administration, leading a team working across a complex network of federal, state and local government organizations to spend $787B to accelerate business recovery during the economic downturn.
From January 2012 to August 2016, DiGiammarino joined Amazon Web Services, where he oversaw the company's global expansion strategies, opening business units in the Asia Pacific, Canada, Europe and Latin America.
A member of the National Academy of Science Economic Innovation Forum, he serves as an advisor for The George Washington University's Trachtenberg School of Public Policy and Administration.
DiGiammarino graduated from the University of Massachusetts Amherst with a bachelor's degree in political science and earned his master's degree in public administration from George Washington University.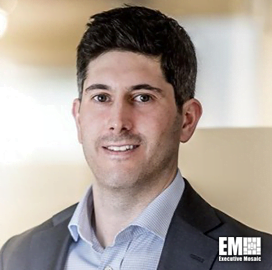 As PAE's vice president of strategy and corporate development, Adam Harrison brings into the role his expertise on organic and inorganic growth to support the organization's current and new plans of expansions and acquisitions.
He has over 10 years of experience in corporate strategy, market research and mergers and acquisitions for the government services industry, according to his LinkedIn profile.
Harrison's background covers the industry marketplace, including IT, cybersecurity and health, infrastructure management, logistics, training, C4ISR, aviation and systems engineering.
During his tenure, the company landed a spot on the 10-year, $835M Air Force Rotary Wing Maintenance Contract Consolidation indefinite-delivery/indefinite-quantity contract vehicle.
Under the IDIQ agreement, the contractor was awarded an initial five-year task order worth $84.3M to help provide helicopter maintenance for training missions facilitated by the Air Education and Training Command at Kirtland Air Force Base in Albuquerque, New Mexico.
In May, the service awarded the company a potential $158M contract to manage aircraft and equipment maintenance in support of the 96th Test Wing missions at Eglin Air Force Base, Florida.
The contract includes a one-year base performance period, six one-year options and a potential six-month extension. The organization is tasked to provide the personnel, equipment, logistics and technical support needed to repair, maintain and modify F-15 and F-16 fighter jets, among other aircraft.
Before joining the company in January 2020, Harrison spent almost eight years at Renaissance Strategic Advisors, serving in various positions of increasing responsibility. His most recent role was principal, leading teams on over 100 strategic engagements for aerospace, defense and government services clients. He was also responsible for the due diligence assignments across various government services M&A transactions valued up to $10B.
Previously, he worked for Lockheed Martin for five years as a leadership development program participant, in charge of program management, strategy, corporate planning, pricing and capture management.
Harrison earned his bachelor's degree in finance from the Pennsylvania State University and his master's degree in business administration from the Robert H. Smith School of Business at the University of Maryland.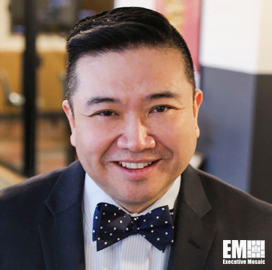 Evan Lee has been serving as ICF's vice president for strategy and modernization since October 2018, responsible for the digital transformation plans and efforts of the company's public sector customers.
He is tasked with overseeing the development of federal growth strategy that uses the organization's technological capabilities and market experience to provide services and platforms to clients, according to his LinkedIn profile.
In his recent opinion piece, he said the U.S. inspectors general must carry out an "oversight toolkit" of technologies to help monitor the government's COVID-19 initiatives.
In particular, the IG offices in charge of managing the Coronavirus Aid, Relief and Economic Security Act funds must deploy the toolkit to accelerate IT implementation to enhance collaboration, he wrote.
According to Lee, the toolkit must enable the recently established Pandemic Response Accountability Committee and Special Treasury IG to speed up fraud detection, improve the management of reporting information, advance technology reusability and promote transparency.
He noted that while the Office of the Inspector General supported the deployment of new technologies such as predictive analytics, machine learning and artificial intelligence, the OIG offices with the latest digital capabilities must share the infrastructure, platforms and application code across the federal government to establish foundational services.
Before joining ICF, Lee was the chief technology officer at the Health and Human Services-OIG for over two years. He was responsible for helping the agency use industry IT practices and emerging technologies to improve capabilities in countering fraud in and misuse of the organization's $1.3T assets.
During his tenure, he led a team that focused on establishing digital service, executing federal mandates for IT modernization, data accountability and transparency and developing a modern workforce, the company said.
Earlier, Lee served as vice president for technology at PeopleClues, a startup that specializes in enhancing personality, cognitive and attitude assessments for hiring, training and employee development.
He graduated from George Mason University with a bachelor's degree in computer science and holds a master's degree in IT management from Capella University.
ABOUT POTOMAC OFFICERS CLUB
The Potomac Officers Club is owned and operated by Executive Mosaic. Since 2002, Executive Mosaic has been a leader in media and exclusive senior executive networking programs primarily targeted to the U.S. federal government contracting (GovCon) marketplace. In addition to connecting executives of consequence into a fabric of like minded communities, the company's growing cross-media platform serves as a leading source of news about the people, policies, trends and events shaping the nation's GovCon sector.
Category: Articles
Tags: Adam Harrison Booz Allen Hamilton Evan Lee Frank DiGiammarino GDMS General Dynamics govcon government contracting ICF Leidos Nadia Short PAE Roy Stevens strategy vice president VP