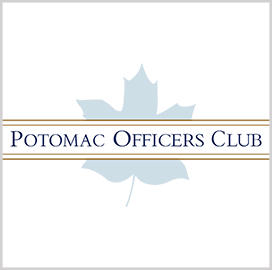 Risk management
Four Risk Management Executives in the GovCon Sector
Risks in the business world come in different types, each of which can be fatal to an organization's strategy or survival.
Business development professors Robert Kaplan and Anette Mikes classified risks into three categories: preventable risks that are inherently undesirable, strategy risks that offer the potential of reward and external risks that are beyond an organization's control.
The professors also warned about the common pitfalls in risk management such as overestimating one's ability to influence events, being overconfident in the accuracy of one's projections and heavily basing conclusions on extrapolated data.
The Potomac Officers Club — a division of Executive Mosaic — features four risk management professionals in the government contracting sector.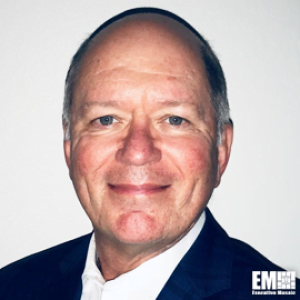 Michael Burch is the vice president of commercial risk at KBR, a Houston, Texas-based provider of science, technology and engineering solutions.
Burch took on the role in February 2018. Since then, he has been in charge of commercial management and commercial risk groups, as well as global enterprise risk management efforts, according to his LinkedIn profile.
His career with KBR dates back to May 2008. He started out as a senior principal manager and was later promoted to director-level positions that gave him responsibility over the company's global project organization, engineering and construction regions, government services and technology and consulting businesses.
Before joining KBR, he spent nearly 16 years at Dow. While working for the chemical company, he held various manager positions and headed pharmaceutical, agricultural and specialty plastics business units. He was responsible for fulfilling contracts with Kadco Design and Kelly Technical Services.
Earlier in his career, he was a senior planning engineer for Stone & Webster and a planner for M.W. Kellogg.
An alumnus of the University of Florida, Burch holds a bachelor's degree in architectural and building sciences and a master's degree in construction management. He also finished two-year business courses from the University of Houston and Texas A&M University.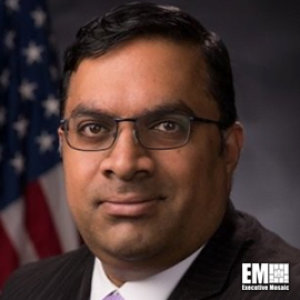 Nitin Natarajan is the deputy director at the Cybersecurity and Infrastructure Security Agency. He has over 25 years of experience in policy and operational management and is knowledgeable on matters related to homeland security, emergency response, critical infrastructure protection and environmental issues.
Natarajan has been the CISA deputy director since Feb. 16. In his current position, he oversees the Cybersecurity Division, the Infrastructure Security Division, the National Risk Management Center and the Emergency Communications Division. The risk management leader ensures that CISA has a holistic approach to critical infrastructure protection across the physical and cyber domains.
He served in various roles in the private and public sector before joining CISA, according to his LinkedIn profile.
Before joining the Department of Homeland Security component, Natarajan was a board member at software company Disaster Tech. He also led the health security business area at The Cadmus Group and served as a policy and operation subject matter expert at the company.
The CISA deputy director also served in different government agencies. He was a deputy assistant administrator at the Environmental Protection Agency from March 2014 to January 2017. He was also the director of critical infrastructure policy at the National Security Council from December 2012 to March 2014 and held multiple leadership roles during his four-year tenure at the Department of Health and Human Services.
Natarajan earned a master's degree in national security studies from the U.S. Naval Postgraduate School and a bachelor's degree from the State University of New York Empire State College.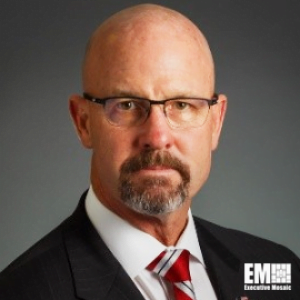 Mike Reynolds serves as president of global missions solutions at Acuity International, a provider of logistics, technology, environmental and other services.
The company has served clients in the Department of Defense, Department of Energy, the health care and humanitarian sectors, the national security community and the commercial sector, Acuity said.
In his role, Reynolds is responsible for a service portfolio that covers risk mitigation services, logistics and base operations, specialized engineering and construction and munitions and environmental remediation.
Reynolds joined Acuity in 2020 as a program manager for risk management, tasked to work on Department of State task orders in Iraq and Somalia. He was later promoted to senior vice president of risk mitigation services.
Prior to joining Acuity, Reynolds served as a VP at GardaWorld Federal Services and as a program manager at Aegis Defence Services, according to his LinkedIn profile.
He previously served as the deputy program manager for U.S. security forces at the U.S. Embassy in Iraq.
Reynolds worked for 25 years with the City of Raleigh Police Department in North Carolina. His law enforcement career culminated in his assignment as downtown district commander with the rank of captain.
He earned a bachelor's degree in criminal justice from Columbia Southern University and completed the administrative officer management program at North Carolina State University.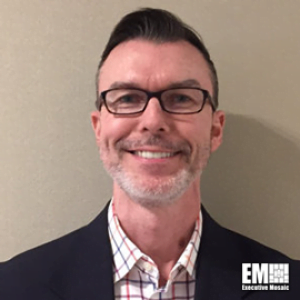 Scott Hotaling is the director of security and risk operations at Risk Mitigation Consulting, working out of New Alexandria, Virginia. He has over 20 years of experience in the commercial and government sectors, specializing in risk management, infrastructure analysis, critical infrastructure protection and business continuity, according to the biography posted on RMC's company website.
Hotaling leads RMC's risk and security division and serves as the program manager for the Navy mission assurance projects. He has been at the forefront of the Defense Critical Infrastructure Program and evolution to mission assurance for over 10 years, his biography further reveals.
Hotaling has led a number of programs and teams of subject matter experts conducting complex all-hazard risk assessments at a variety of strategic sites worldwide. He has authored a number of risk assessment guides, white papers, training manuals, and federal standards and guidelines.
Before joining RMC, Hotaling worked as a lead associate at Booz Allen Hamilton, a job he held for nine years, according to his LinkedIn profile. In that role, he provided consulting support to Air Force, Marine Corps and Department of Defense clients in the areas of risk management and mission assurance.
Hotaling holds a bachelor's degree in forensic science and public justice and has been trained in engineering and modeling. Additionally, he has been involved with ASIS International for over 20 years and is board certified in security management, holding the title of Certified Protection Professional.
ABOUT POTOMAC OFFICERS CLUB
The Potomac Officers Club is owned and operated by Executive Mosaic. Since 2002, Executive Mosaic has been a leader in media and exclusive senior executive networking programs primarily targeted to the U.S. federal government contracting (GovCon) marketplace. In addition to connecting executives of consequence into a fabric of like minded communities, the company's growing cross-media platform serves as a leading source of news about the people, policies, trends and events shaping the nation's GovCon sector.
Category: Articles
Tags: Anette Mikes Executive Profiles govcon government contracting risk management Robert Kaplan