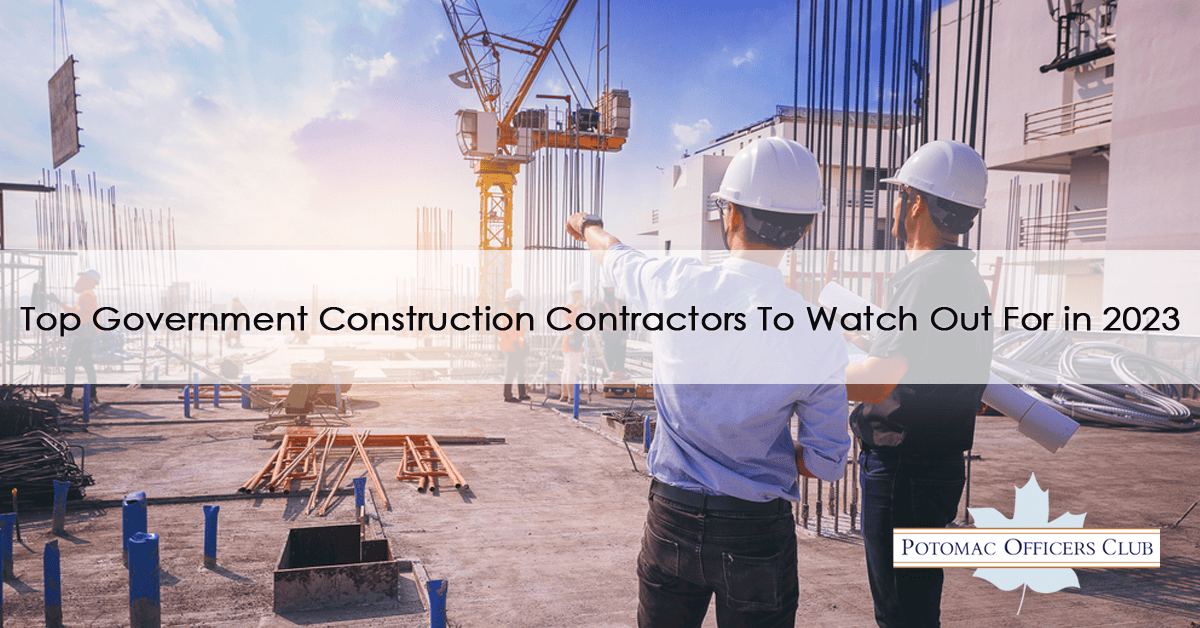 Government Construction Contractors To Watch Out For in 2023
One of the largest customers of the construction industry is the federal government. It works with the largest construction firms to provide general contracting, project management, and construction services for its construction projects across the U.S. and military bases worldwide.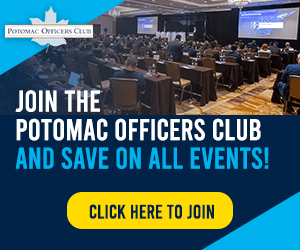 How does the federal government choose construction contractors?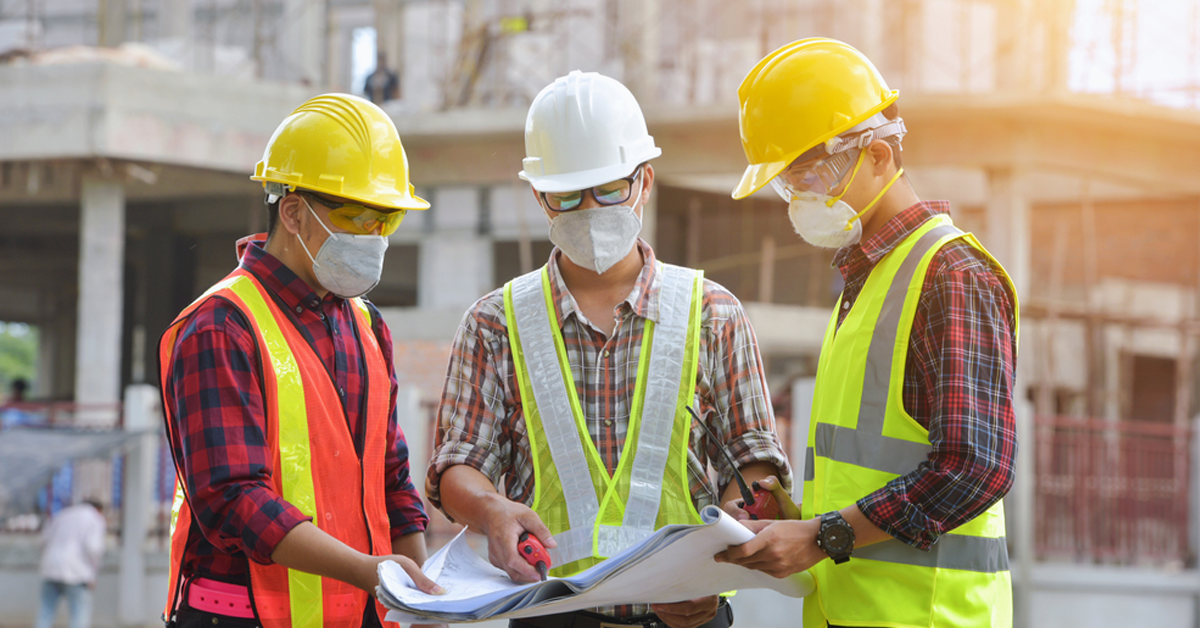 Photo by saravutpics from Shutterstock.com
Federal agencies choose government contractors for construction through the federal procurement data system. The system includes a pool of small businesses and large construction companies where the federal government can choose the right contractor according to its requirements.
Here are the government construction contractors to watch out for in 2023.
1. Bechtel Corporation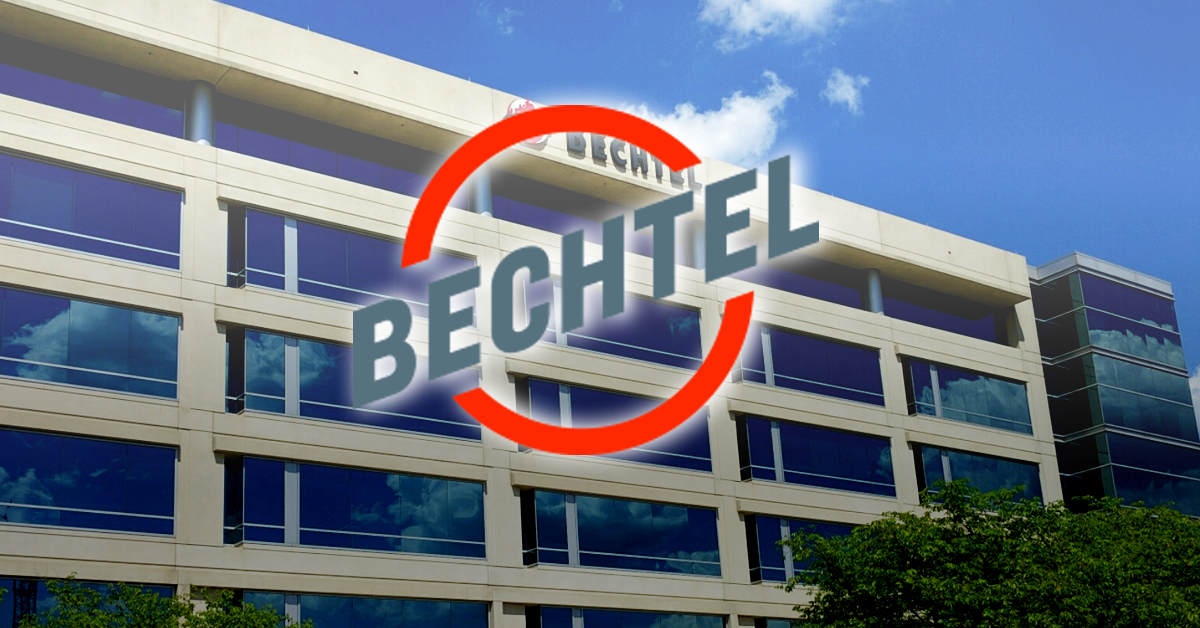 Revenue: $17.5 billion (FY 2022)
Established: 1898
Headquarters: Reston, Virginia
Bechtel Corporation is one of the largest government contractors in construction. Since its founding in 1898, the company has completed over 25,000 construction projects in 160 countries across all seven continents. Brendan Bechtel heads the construction firm's 55,000 global employees as the Chairman and Chief Executive Officer.
As a prime government contractor with a long history in construction, Bechtel has secured various building construction contracts for defense, public safety, and military infrastructure. Some of its most notable projects include:
Black Rock Wind Farm (West Virginia)
Bay Area Rapid Transit (California)
Boston Central Artery (Massachusetts)
In 2021, Bechtel Corporation was one of the five companies to win an $8 billion contract for the Navy's Shipyard Infrastructure Optimization Program. It required the federal contractors to modernize four public nuclear shipyards of the U.S. military.
2. Turner Construction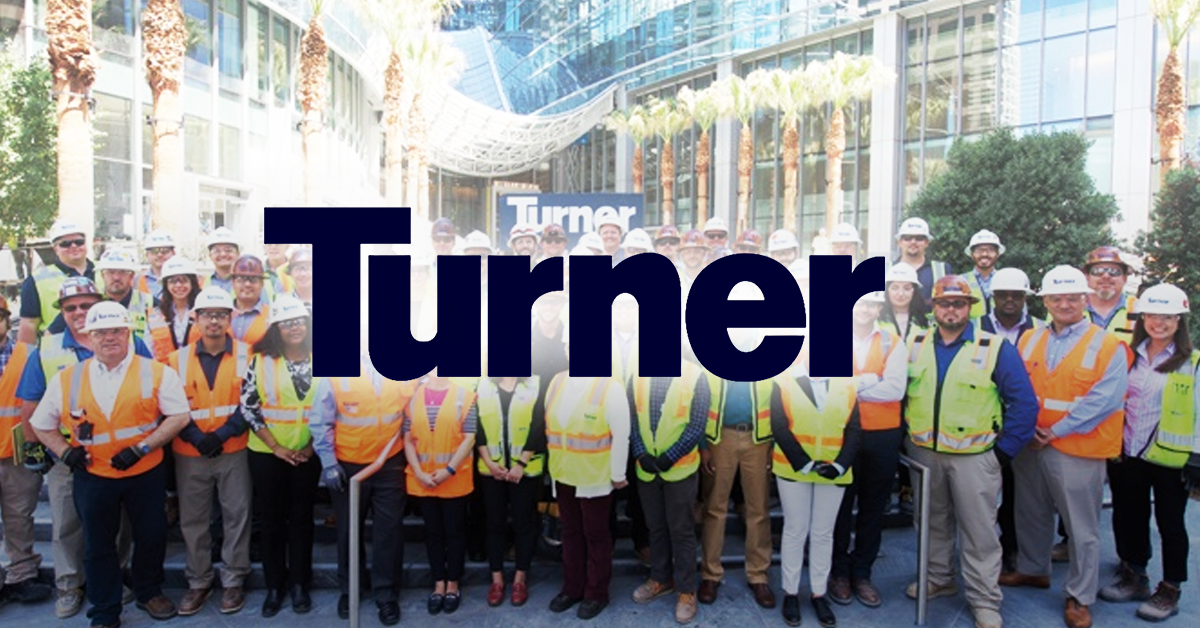 Revenue: $14.4 billion (FY 2022)
Established: 1902
Headquarters: New York City, New York
Turner Construction, a subsidiary of the German construction giant, Hochtief, consistently ranks among the top federal construction contractors in the U.S. Heading the company's over 1,500 annual projects worth $12 billion, Peter J. Davoren has served as the President and Chief Executive Officer since 2004.
As part of a global construction company, Turner Construction is equipped with plenty of resources and market expertise. The construction firm has built some of the most iconic landmarks across the U.S., such as:
Whitney Museum of American Art (New York)
Wilshire Grand Center (California)
Paso Del Norte Port of Entry (Texas)
Turner Construction is responsible for some of the biggest construction projects for the federal government. The company collaborated with AC Martin and HGA (Turner+AC Martin+HGA Design-Build Team) to provide a wide range of construction services for the Resources Building Renovation Project in Sacramento, California.
3. Fluor Corporation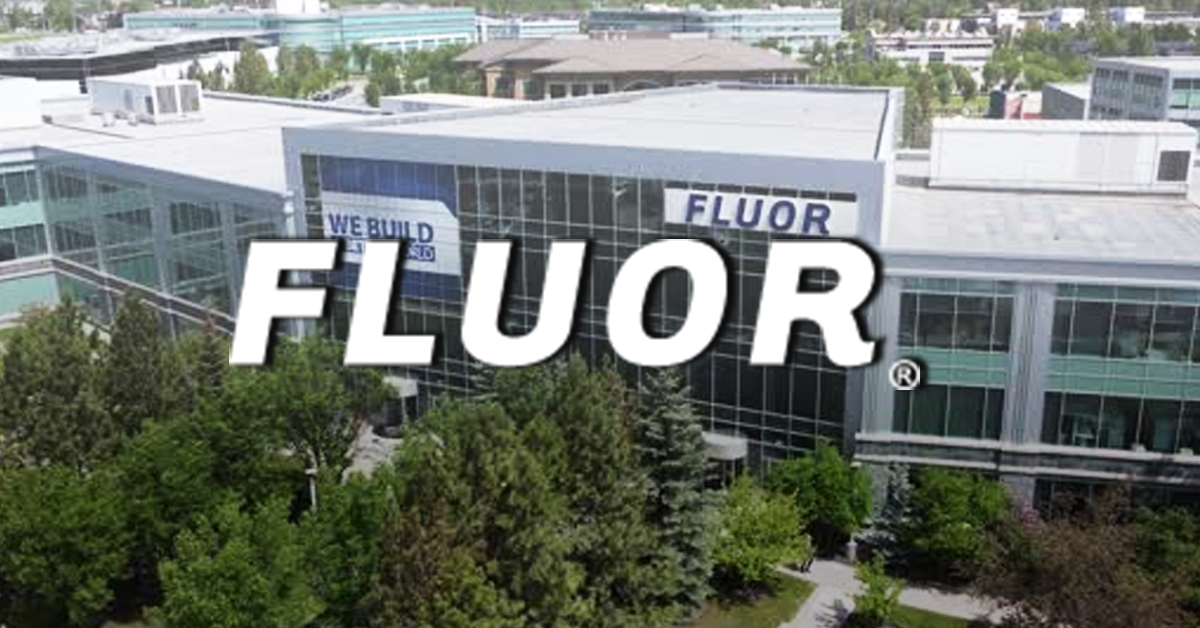 Revenue: $13.7 billion (FY 2022)
Established: 1912
Headquarters: Irving, Texas
Fluor Corporation has been a household name in the construction industry since 1912. The engineering company has served as a construction services provider and construction manager for various projects, including the clean-up of nuclear sites in Ohio, South Carolina, and Tennessee.
David E. Constable oversees the Fluor Corporation's engineering, procurement, and construction activities as the Chairman and Chief Executive Officer. The company is responsible for building some of the most important infrastructure in the U.S., including:
HollyFrontier Cheyenne Renewable Diesel Project (Wyoming)
Bayer Cell Culture Technology Center (California)
U.S. DOE Savannah River Site Management & Operations (South Carolina)
As one of the largest construction companies for government contracting, Fluor Corporation secures multi-billion projects for various federal agencies. In 2018, the company's Marine Propulsion Business won a $13 billion contract for propulsion work for the Naval Nuclear Laboratory.
4. AECOM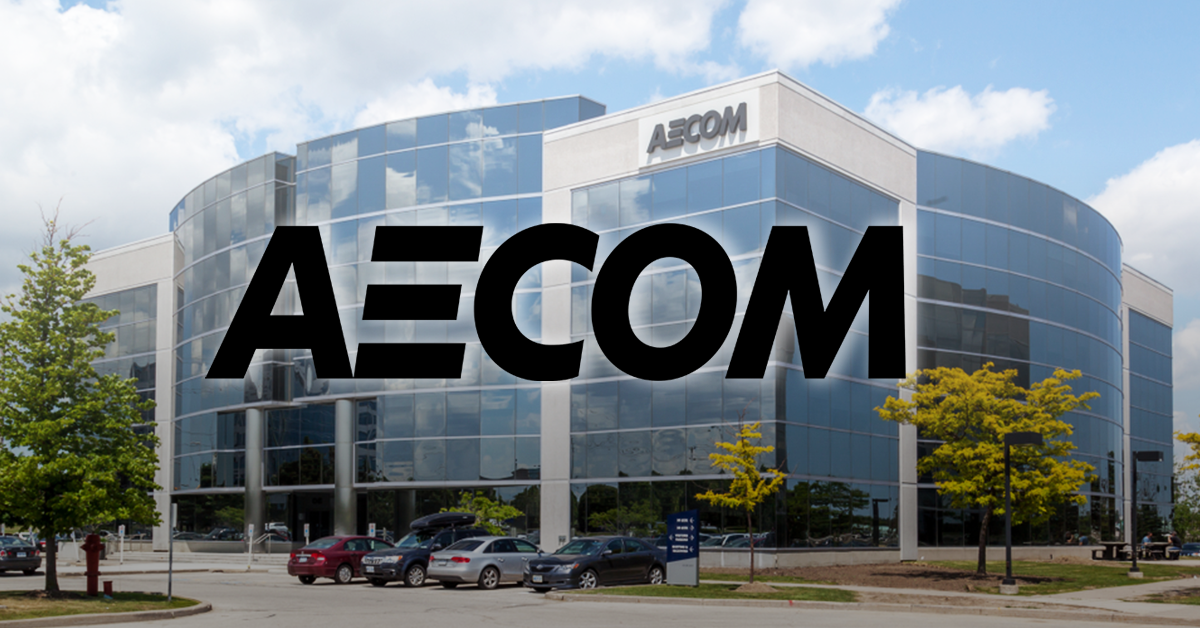 Revenue: $13.15 billion (FY 2022)
Established: 1990
Headquarters: Los Angeles, California
AECOM is one of the largest construction management firms offering consulting services for sustainable community projects across the U.S. The company operates three brands to address the evolving needs of the construction industry in over 150 countries: AECOM Capital, AECOM Hunt, and AECOM Tishman.
While AECOM was established only in 1990, the company's predecessor has over 120 years of history in the construction industry. Some of the construction firm's most prolific infrastructure projects in the U.S. include:
Denver International Airport (Colorado)
Barclays Center (New York)
Mercedes-Benz Stadium (Georgia)
Under the leadership of Troy Rudd as the Chief Executive Officer, AECOM was awarded a $2 billion ceiling for the Architect-Engineer NEXT 2021 contract. The government contractor was tasked to provide construction services for various infrastructure and facilities of the U.S. Air Force.
5. Kiewit Corporation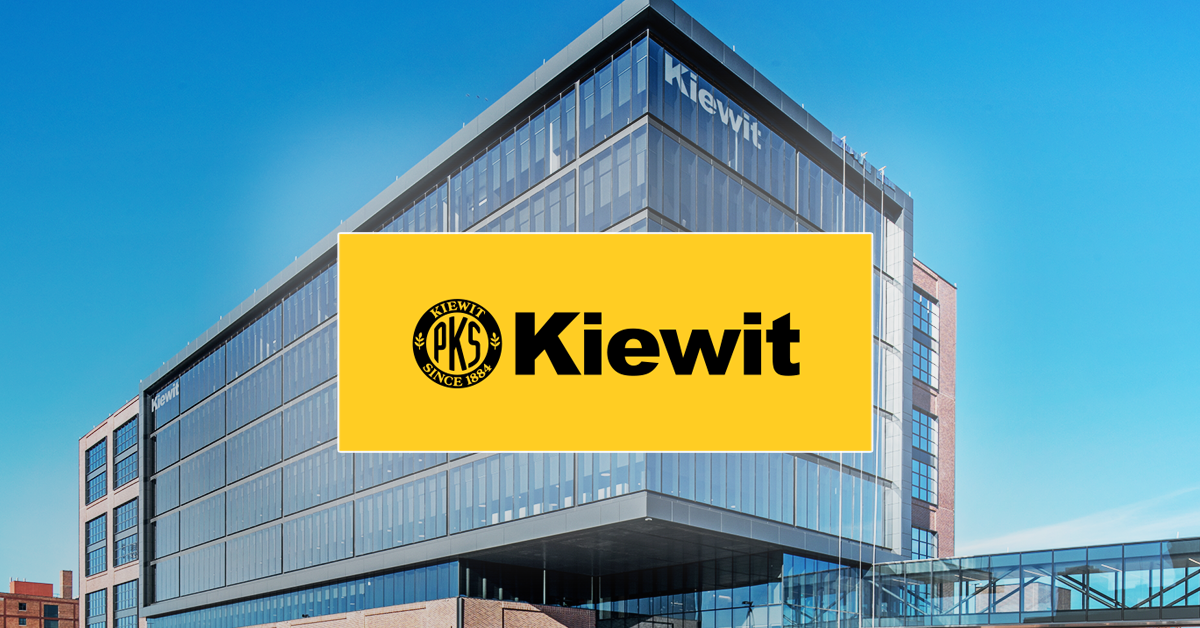 Revenue: $12.1 billion (FY 2022)
Established: 1884
Headquarters: Omaha, Nebraska
Kiewit Corporation is one of North America's largest construction organizations, with a safety performance of ten times more than the industry average. As the Chief Executive Officer and President, Richard Lanoha heads the company's various complex projects, such as boring tunnels, producing sustainable energy, and building bridges.
Kiewit Corporation operates numerous subsidiaries to supply specific requirements of the U.S. federal government. Having a solid reputation for safety, the company has been responsible for the most crucial facilities in transportation, industrial, water, oil, and other infrastructure across the United States and Canada., such as:
Project Phoenix (California)
Tacoma Narrows Bridge (Washington)
Northstar (Nebraska)
In 2022, Kiewit's subsidiary, Kiewit Building Group Inc., was one of the nine companies to secure a contract with a cumulative value of $1 billion. The construction firms were tasked to repair and renovate various medical treatment facilities of the U.S. Navy, including hospitals, dental clinics, research laboratories, and ambulatory care centers.
6. STO Building Group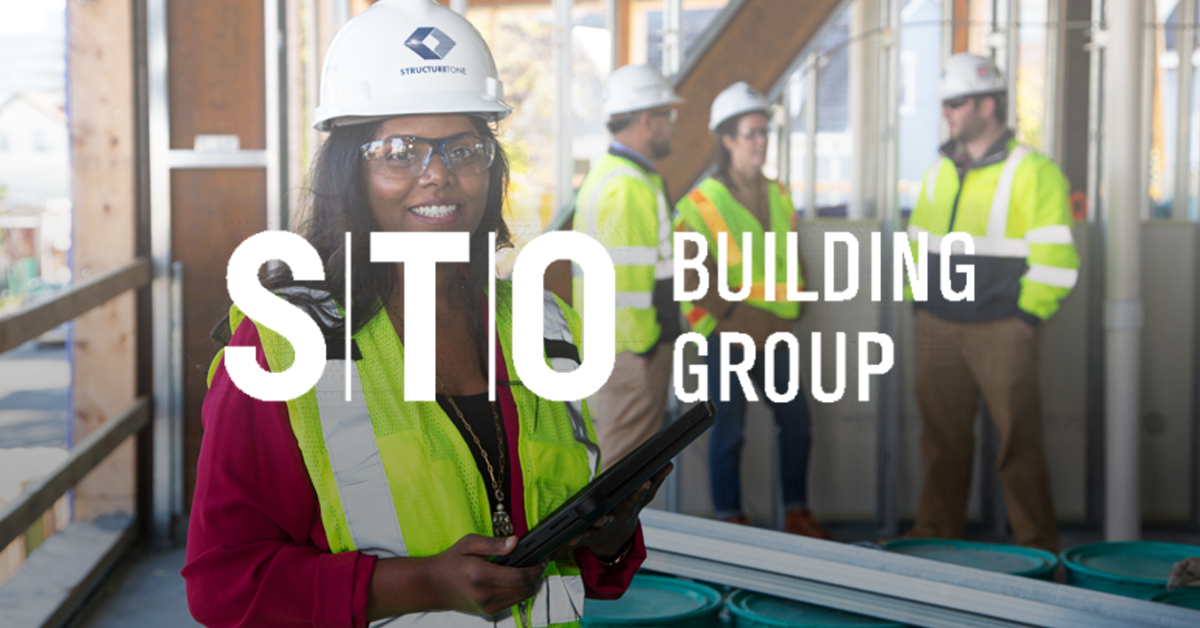 Revenue: $9.5 billion (FY 2022)
Established: 1971
Headquarters: New York City, New York
STO Building Group offers one of the most comprehensive construction services. The company owns a family of 13 brands focused on engineering and construction management. As the Executive Chairman, James K. Donaghy leads over 248 LEED-accredited professionals working in health centers, government offices, and more.
Since its founding in 1971, STO Building Group has helped hundreds of clients realize its vision. The company has capabilities in various industries, including historic, corporate, education, and government, completing projects such as:
St. Patrick's Cathedral Restoration (New York)
St. Luke's Boise Medical Center (Idaho)
College of Charleston Sottile Theatre Renovation (South Carolina)
Ajax Building Company, a part of STO Building Group, took on the role of construction manager for the St. Petersburg Police Department. Under the $79 million contract finalized in 2021, the company was responsible for strengthening the 167,000 sq. ft. campus to withstand up to 195 mph.
7. The Whiting-Turner Contracting Company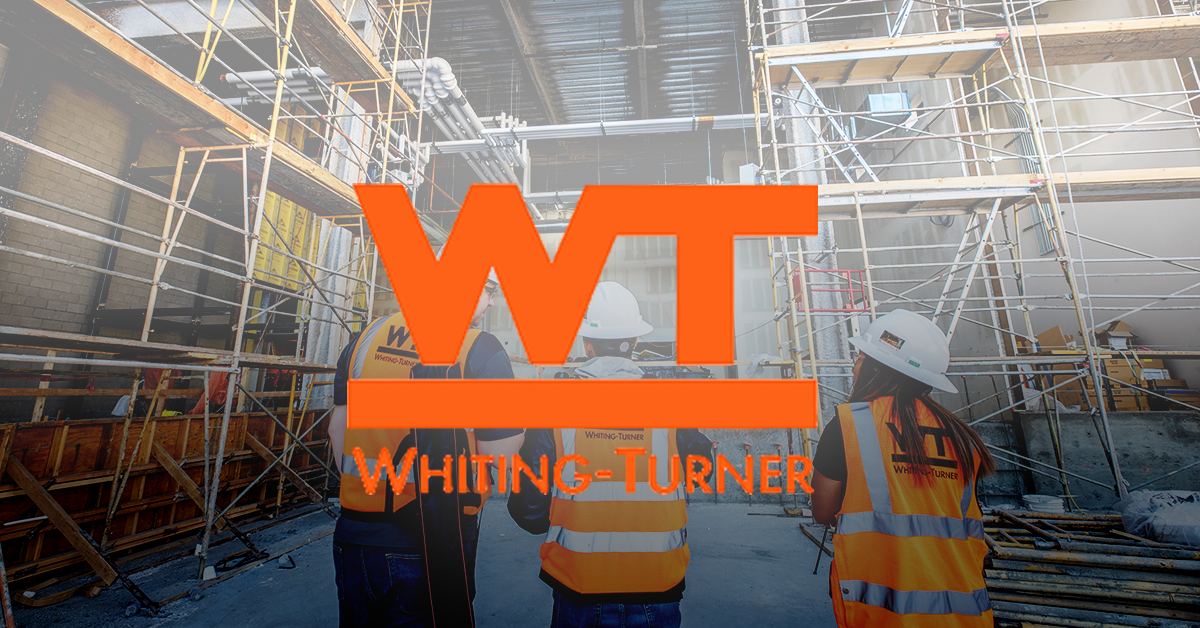 Revenue: $13.7 billion (FY 2022)
Established: 1912
Headquarters: Baltimore, Maryland
The Whiting-Turner Contracting Co. is a leading construction management and general contracting company for various defense agencies, such as the U.S. Air Force, Navy, and Coast Guard. The company's over 40,000 employees is headed by Timothy J. Regan as the President and Chief Executive Officer, serving as the third CEO since its founding in 1912.
The Whiting-Turner Contracting Co. has various design-build, design-bid-build, and integrated delivery projects. The company delivers the highest quality possible outcomes through integrity, excellence, experience, and leadership in its recently completed infrastructures, namely:
Fort Worth Zoo African Savanna (Texas)
SYR1 – E-Commerce Fulfillment Center (New York)
Renovation of the University of Virginia Rotunda (Virginia)
As one of the 14 federal government contractors awarded to construct, repair, and repair different government installations and facilities, The Whiting-Turner Contracting Company was awarded a maximum value of $2.5 billion, including base and option periods.
8. DPR Construction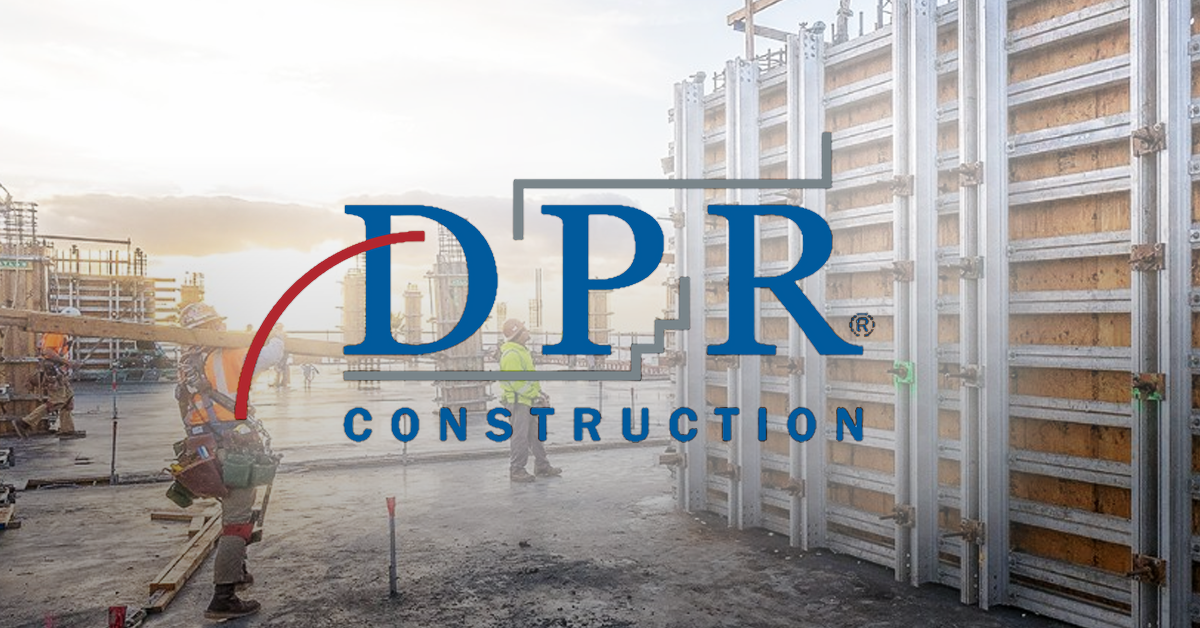 Revenue: $7.5 billion (FY 2022)
Established: 1990
Headquarters: Redwood City, California
DPR Construction focuses on government contracts related to large, complex, and sustainable projects for federal agencies. The company operates in diverse markets, including commercial, higher education, and data security, which is overseen by George Pfeffer as the Chief Executive Officer and President.
With a wide range of construction capabilities, DPR Construction is one of the top construction firms to build government projects nationwide. The company's reputation for outstanding client satisfaction from beginning to completion spans across its projects:
DGS Jesse Unruh Office Building Renovation (California)
Building R Data Center Renovations (North Carolina)
Biodesign Institute at Arizona State University (Arizona)
In 2020, the joint venture of RQ Construction and DPR Construction secured an estimated $144 million contract to build Hurricane Florence Recovery Package 2 Headquarters at Marine Corps Base Camp in Lejeune, North Carolina. The project aimed to rebuild the facilities after severe damage from Hurricane Florence.
9. Skanska USA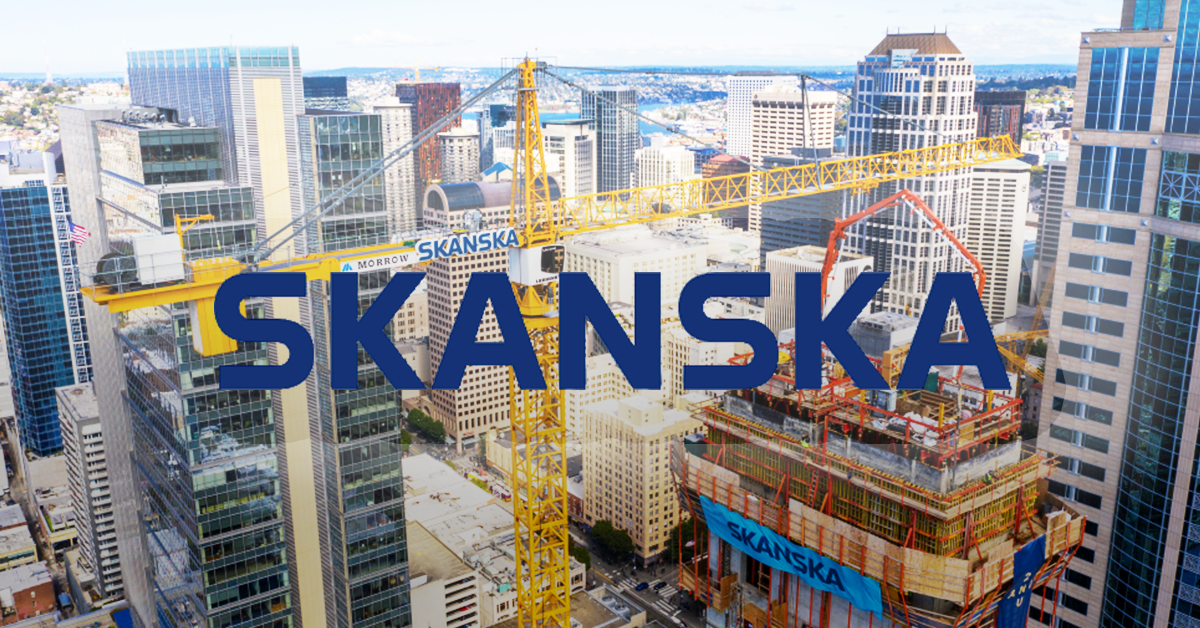 Revenue: $6.9 billion (FY 2022)
Established: 1971
Headquarters: New York City, New York
Skanska USA is the subsidiary of Sweden-based construction giant, Skanska AB. As part of a global organization, the company has a comprehensive construction, architecture, and engineering portfolio across diverse sectors such as aviation, power, water, industrial, healthcare, and more.
Led by President and Chief Executive Officer Richard Kennedy, Skanska USA has offered its services to complete some of the most critical structures in the United States. Some of the firm's construction projects include:
Kroger Field Expansion and Renovation for the University of Kentucky (Kentucky)
1776 Wilson Boulevard Tenant Fit-out of Pier 1 Imports (Virginia)
University of Cincinnati Fifth Third Arena (Ohio)
Recently, in January 2023, Skanska USA finalized a $480 million contract with the Metropolitan Transportation Authority. The company was tasked to build the new LEED-certified Jamaica Bus Depot and improve major transportation hubs to transition to a 100% bus electric fleet.
10. Clark Construction Group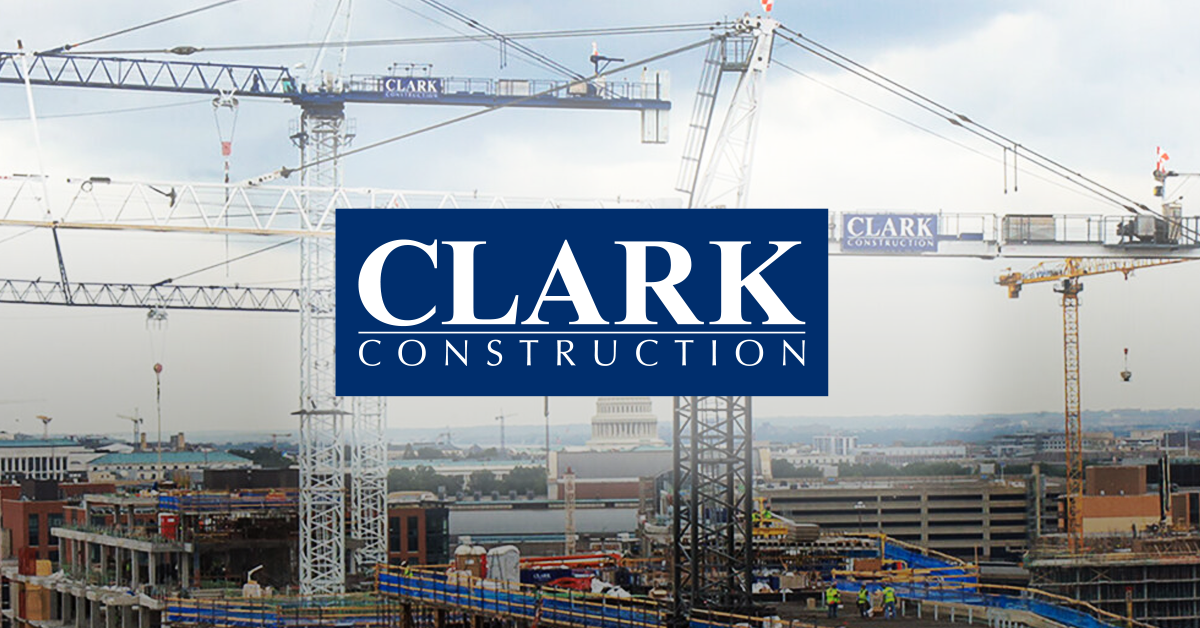 Revenue: $6 billion (FY 2022)
Established: 1906
Headquarters: Bethesda, Maryland
Clark Construction Group is a Maryland-based construction company with a diversified portfolio in every major building market. Under the leadership of Robert D. Moser Jr. as the Chief Executive Officer, the company continues its commitment to strengthening the infrastructure and delivering assets across the U.S.
Clark Construction serves its clients and communities through eight companies: Clark Construction, Atkinson Construction, Shirley Contracting Companies, C3m Power Systems, Clark Civil, Clark Concrete, Clark Foundations, and Clark Water. Some of the projects the company has undertaken include:
National Air and Space Museum Revitalization (Washington D.C.)
JHU Hopkins Student Center (Maryland)
Menifee Justice Center (California)
In 2019, Clark Construction Group secured a $570 million contract to build new facilities and improve the current buildings at Walter Reed National Military Medical Center. The project was set for incremental funding through expected completion by March 2026.