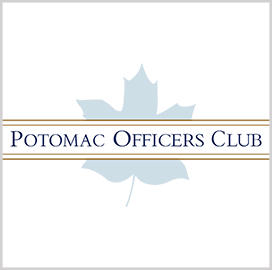 Government Proposal Writing: tips for writing a strategic proposal to win government contracts
Government contracting can be a new beginning for any business that wants to expand its market and reach the extra mile. However, before getting into the industry, there are steps needed to prepare. One of these is developing a winning proposal.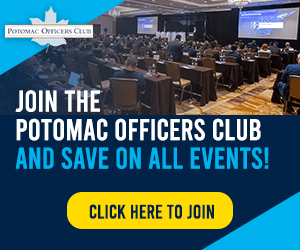 A written proposal is more than just words on paper. It responds to the federal agencies seeking enterprises and small businesses to work with. Government agencies post different types of job orders open to the public. These job orders outline what the federal government needs for a specific product or service.
When the federal government releases any public procurement data, the bidding competition usually ends up in great numbers. That is why in this read, we would like to share with you a proven method for writing a strategic proposal to win government contracts.
So make sure you read along to gain all the basic requirements and knowledge that you need to know about proposal writing.
What is a government proposal called?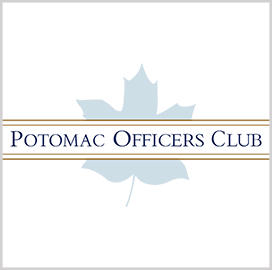 A government contract proposal, also known as a government proposal, is an answer through a written document sent to the federal government by a small business or a private corporation seeking to purchase products or services.
To make purchasing more equitable and cost-effective, local, state, provincial, and national governments develop written requirements to buy goods and services. When the government believes there are more concerns than the initial cost of purchasing a desired product or service, it asks for more competitive bid offers.
How do government proposals work?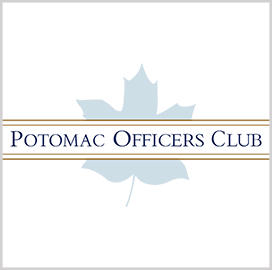 The Federal Acquisition Regulations (FAR) address all the acquiring supplies and services regulations. Every federal agency strictly follows all the stated standard procedures in the FAR's book.
The rules and regulations are detailed and presented in an extended format. Although the FAR is a lengthy document, it does provide magnificent resources for identifying how the federal procures goods and services. It also shows how to develop a contract proposal and the evaluation criteria for choosing a suitable bid proposal.
Like any business contract, a government contract includes data describing the deliverables of the project, also called a Statement of Work (SOW). Statement of Work expands the execution of work, delivery dates, materials needed, and more information.
Take note that working with a federal agency requires a lot of preparation for validation purposes, but all of this paperwork is substantial to win a contract successfully.
How long should a government contract proposal be?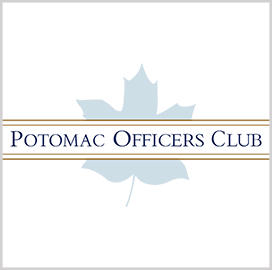 As mentioned above, working with the government starts developing and submitting a bid proposal. Because government proposals are written answer to the announced government procurement, the proposals tend to be lengthy to tackle all the requirements. That said, government proposals are usually five to ten pages long. In contrast, more complex proposals that indicate the quality assurance plan, management plan, and more profound description of a vendor may take from hundreds and even thousands of pages.
How do you write a government proposal?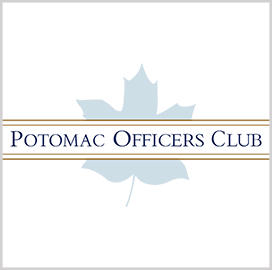 Understand the Different Solicitation Types
The government has much different procurement and project offered to the contracting market. That is why before you write your proposal, it is advisable to identify the following solicitation type and why the federal agencies use them.
A. Request for information (RFI)
The RFI is a type of solicitation that government agencies use to review a company in response to a solicitation and determine what products or services vendors can give a solution to a particular need. Align to that; an RFI allows a contracting officer to look into deeper information of the various company and their capabilities to meet the standard requirements of government contracting.
B. Request for proposal (RFP)
In an RFP, the framework and specifications of a government solicitation are identified. An interested company is frequently given the advice to respond to an RFP to pass a technical validation process and explain how their products or services may provide a solution to the needs of the government.
Response to an RFP is frequently viewed as an official project bids, which means that the information you provide in your proposal must be thorough and precise.
Keep in mind that the federal receives tons of responses from different companies and small businesses, so when writing a reply to an RFP, you must create a simple proposal with precise information and uniqueness to stand out amongst your competitors.
C. Request for quote (RFQ)
RFQ is a type of solicitation where interested vendors are asked to participate in a bidding competition and write to the government agency with the price quote of the company's goods and services. In the simplest terms, your business will give a price quote that will cover all the remedy tools asked by the federal client.
RFQs are often seen as informal requests because agencies habitually change the solicitation information with little to no notice. If you encounter sudden changes with the solicitation details, you must submit an updated quotation hurriedly, as quotes are treated as quick answers.
Register your business
Your company needs to undergo registration processes before becoming an official government contractor. Once you are registered, your data are left unchanged unless you ask to change them.
One way to register as a federal contractor is having data on the US government official website, System for Award Management (SAM.) On the website, you can access the resources of contractors interested in government contracts and their past performance in the industry.
Do a research
When doing any business, it is your responsibility to research the market you will be selling and other information contained therein. When it comes to government contracting, you need to know the government agency you want to work with.
By using the official website mentioned above, you can search your competitor's performance, strengths and weaknesses and use that information to your advantage. By carefully studying the released federal contracts, you can understand how much other company charge for similar services and who could be your competitor for a particular contract.
Getting to know your target federal agency and competitors will help you picture your current standing on the playing field.
Write a capability statement
You can draft a contract proposal once you've laid the foundation for your proposal. So, the first thing that you should write about is your business' capability.
A capability form is an essential information that shall be part of your contract proposal because this will address who your company is, your strengths, and your advantages to your competitors.
Perhaps, when writing a capability statement, do not just list out the things that will make your business stand out. Make sure that you keep this section brief yet creative. Remember that you are offering products and services that could solve the government's problem, and this data is just a supporting document that will explain that you can deliver to their needs.
Read the proposal submission guidelines carefully.
Proofreading is essential when doing business with federal agencies. You have to carefully read the proposal instructions because these agencies give a detailed outline of submitting a proposal writing.
You need to thoroughly follow the instructions because failure to follow may result in the rejection of the contract award. To prevent being rejected due to project technicalities, ensure that you follow all the submission rules and submit your bid proposal before the deadline.
This step can be overwhelming and might take more time than you can ever think of. But it is better to repeatedly read the proposal guidelines instead of getting declined by a government contracting officer.
Bid the Project Competitively
The most crucial thing that contracting officers look into in a proposal is the project's cost. Just like you, many companies are writing to win government contracts. So to successfully win in an industry like this, you have to be competitive when it comes to your budget cost.
You have to set a competitive price, but still enough to cover your business operational costs and target profits to maintain your quality of service. To do that, review your gathered information from the third step and get an idea of the estimated cost of a similar solicitation from your rival vendors.
You can then set your best value to satisfy your ideal profits and remain competitive in the market. It is also best to include a detailed line-by-line breakdown of your pricing so that you can firmly explain the pricing once the federal agencies ask later on. As the price is a significant factor in the customer's decision-making process, information must be clear and concise.
Contract, terms and conditions, warranties, etc.
The federal agencies and contracting officers constantly review documents on their terms and conditions and even warranties during the selection process. Not including this technical information in a bid proposal is one of the most common mistakes made by many companies. As a result, the seeking federal department tends to be not interested in working with that company because they see the need to ask for further information.
Review your bid
Once you have completed the information that a government agency is looking for, you can then submit it and wait for their response. However, make sure there are no typos, misspelled terms, misunderstood directions, or misleading information in there before you do that. These are just a handful of the common faults that could harm your bid proposal's chances of winning. To avoid this, have a fresh set of eyes to review your submission before finally submitting it to the appointed officials.
Wait for their response
It may take thirty to one hundred twenty days (or more, depending on the complication of the project) before the federal government responds to your contract proposal. Finding out if you won or not may take some time but during this period, make sure that you are prepared to respond professionally and on time whenever they have queries and other clarifications.
Consider subcontracting
It is undoubtedly helpful for a small business to go after and win government contracts. But the thing to keep in mind is the things that a small business with limited resources can realistically shoulder. In case you're a beginner in the industry, you might want to focus on improving your skills first, then moving into the business world.
With that being said, it will be best to consider subcontracting or working with a company that is recently awarded government contracts for you to gain experience and fully understand the market industry in which you are planning to offer your products or services. By doing this, you are not just learning how the industry works, but you are also building relationships with your co-vendors federal employees and establishing a good pool of networks.