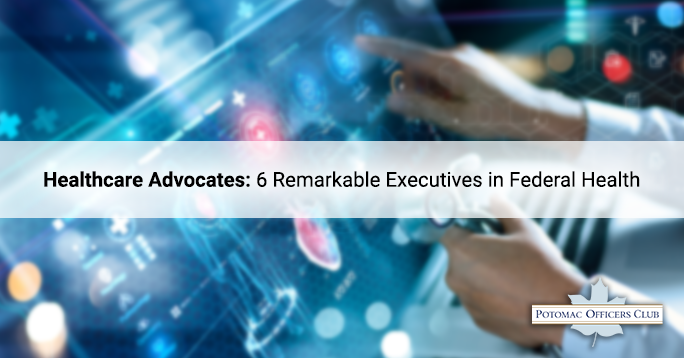 Healthcare Advocates: 6 Remarkable Executives in Federal Health
Government health agencies primarily focus on ensuring the public has access to prime healthcare products and services and that contagious diseases are kept under control. To fulfill their objectives of advancing and maintaining federal health, these agencies tap into class-leading products and services provided by prime healthcare solutions companies to actively contribute to crucial federal health missions.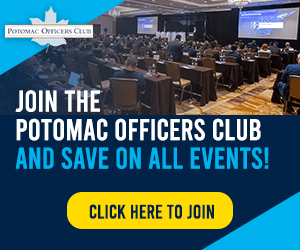 Behind these companies' success in the healthcare space are executives who have dedicated years of their careers to modernizing pharmaceuticals and healthcare services and making them accessible to civilians, military veterans, and foreign customers.
Outlined below are the remarkable executives who made seminal contributions to their companies and promoting public health.
6 Remarkable Executives in Federal Health
Note: The following list of healthcare executives is ranked in no particular order. The selection criteria are based on a variety of factors, including experience, accomplishments, and overall industry impact. That said, while they are highly regarded in the industry, plenty of other exceptional and influential executives focused on public health.
Bobby Saxon, Vice President of the Health Group at Leidos Inc.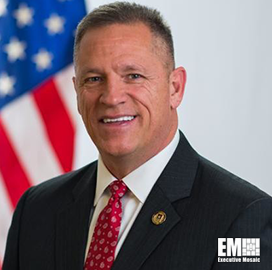 The 18th of January, 2023 was a significant milestone for Leidos Inc. as it welcomed retired US Army Colonel Bobby Saxon as the Vice President and Strategic Account Executive for its Department of Health and Human Services (HHS) portfolio. In his new role, Saxon is responsible for growing and strengthening relationships with the HHS and supporting efforts that advance initiatives within the HHS enterprise.
Debbie Opiekun, Chief Business Development Officer, highlighted that Saxon's wealth of experience in the military, information technology, and federal health will be valuable assets to Leidos' health initiatives. Saxon's demonstrated history in leading complex health organizations will enable Leidos to develop cutting-edge solutions that improve people's health and well-being.
Before joining Leidos, Saxon honed six years of professional experience in the healthcare industry at the Centers for Medicare & Medicaid Services (CMS). There, Saxon assumed the roles of Chief Technology Officer, Continuity of Operations Manager, Acting Director of Emergency Preparedness & Response Operations, and Deputy Chief Innovation Officer. In addition, Saxon served as the Chief Operating Officer of A Better World Insurance from 2002 to 2018 and briefly served as Chief Innovation Officer at SitScape Inc. from 2016 and 2018.
Jacqueline Lampert, Head of Marketing at Nokia Federal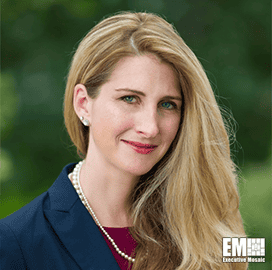 In January 2022, Jacqueline Lampert held the position of Head of Marketing at Nokia Federal. She has nearly a decade of experience working actively with the federal government encompassing homeland security, communications, and mission-critical government networks.
Before joining Nokia, Lampert was the Head of Marketing and Communications at E3/Sentinel. Among her significant contributions was the company's successful rebranding into Avantus Federal in 2020. This involved the adoption of a new website and mission statement that highlighted the company's growth, capabilities, and dedication to employees and clients.
With her competency in handling marketing and rebranding efforts, Lampert's current role significantly contributes to Nokia's efforts in expanding its offerings and solutions into the healthcare space. Nokia Bell Labs, a subsidiary of Nokia, leverages innovative digital technologies and structures to develop next-generation architectures that reduce costs, automate manual processes, enable seamless health monitoring, store and share crucial medical information, and promote improved targeted patient care.
Matt Maurer, Senior Vice President and Chief Marketing Officer and  at ICF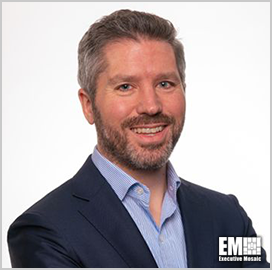 Matt Maurer joined ICF in 2016 and has held the positions of Senior Vice President and Chief Marketing Officer since then. He is responsible for ICF's marketing strategies, external communications, brand management, digital marketing, demand generation, public and internal communications, and marketing and sales operations. Among his significant feats is leading over 7,000 employees focused on supporting clients in 15 different cities worldwide and external communications for a global consultancy worth $1.5 billion.
Maurer's role is crucial for ICF's efforts to advance public health by providing training and technical assistance, survey research evaluation, health IT support, health preparedness, environmental health, and other health-related services. With 20 years of expertise in marketing, branding, and communications, Maurer has earned a reputation as one of the trusted marketing executives in the healthcare industry.
Matt McQueen, Senior Vice President and Chief Communications and Engagement Officer at Peraton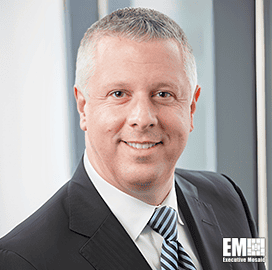 Matt McQueen is an industry veteran with more than 20 years of experience in leading communication efforts for space, intelligence, cybersecurity, homeland security, and public health strategies and initiatives. His extensive professional background is a vital asset for Peraton Inc.'s global engagement and communication activities, media relations, brand management, and corporate citizenship operations.
His current role as Senior Vice President and Chief Communications and Engagement Officer, McQueen actively contributes to Peraton's objectives to provide efficient solutions that help improve public health matters. These solutions include engineering data analytics and cloud computing for healthcare platforms, reducing contagious diseases from progressing into pandemics, and enhancing benefit services for civilians, military personnel, and veterans.
Before joining Peraton, McQueen was vital to Northrop Grumman's marketing strategy, content strategy, external communications, and industry relations activities from 1999 to 2017. During his 18-year career, McQueen led marketing and branding operations for Northrop Grumman's cyber, intelligence, missions solutions, and space defense business segments.
Thomas Bonina, President of the Health IT Operating Group at Koniag Government Services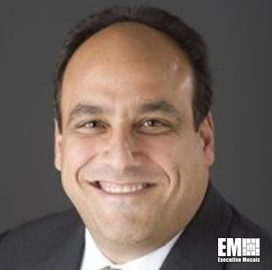 Thomas Bonina joined Koniag Government Services in January 2020 as the Senior Vice President for winning and delivering business across federal government customers from the Department of Health and Human Services and Centers for Medicare and Medicaid Services. 
June 2022 was pivotal for his career as he was elevated to the position of President of the Health IT Operating Group. In this role, Thomas Bonina leads the management of portfolios across federal health agencies, the modernization of health legacy systems, and the security of critical health data. He also manages a team of health IT professionals who are focused on providing innovative services to health government agencies.
Bonina's appointment is seminal to growing his career and the company's objectives such as delivering class-leading enterprise capabilities, healthcare solutions, and other professional services to federal government agencies. He carries over 30 years of expertise in engineering, health information, digital health analytics, and business intelligence. Such skills he acquired from his previous roles at The Boeing Company, Lockheed Martin, Booz Allen Hamilton, Unisys, Vangent, and the Edmond Scientific Company.
Travis Burd, Senior Vice President of Civil Health at Booz Allen Hamilton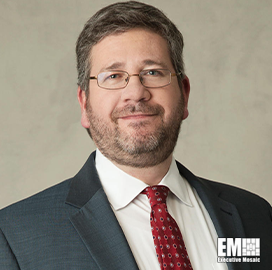 Travis Burd has been a vital member of Booz Allen Hamilton since February 2006. For 17 years and counting, Burd has taken charge of operations involving financial services, program management, marketplace systems integration, and the Centers for Medicare & Medicaid Services, emphasizing Healthcare.gov and the Affordable Care Act.
Burd carries over the same responsibilities in his current role as Senior Vice President of Booz Allen Hamilton's Civil Health portfolio, with the addition of overseeing the growth of Healthcare.gov memberships and supporting health IT initiatives for clients in the HHS. Among Burd's significant contributions to Booz Allen Hamilton's civil health business is his captaincy of the Marketplace System Integrator (MSI) contract that enables customers to easily purchase health insurance from Healthcare.gov.
Additionally, Burd actively supported capture and proposal development efforts for the company's opportunities at the Department of Veterans Affairs (VA), the Food and Drug Administration (FDA), the Centers for Disease Control and Prevention (CDC), and other federal health entities.
Category: Articles
Tags: Bobby Saxon Booz Allen Hamilton Executive Profiles federal civilian healthcare ICF Jacqueline Lampert Koniag Government Services Leidos Inc. Matt Maurer Nokia Federal Thomas Bonina Travis Burd