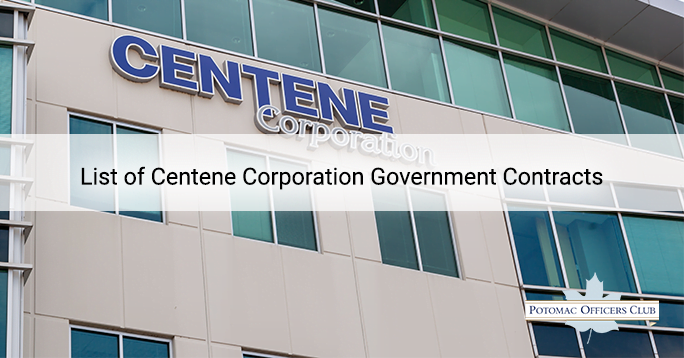 List of Centene Corporation Government Contracts
Image by JHVEPhoto from shutterstock.com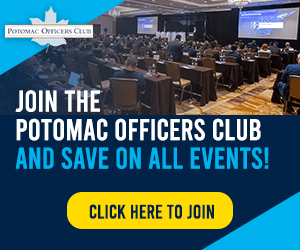 Centene Corporation is a managed care company offering a wide range of health insurance plans. The company offers government and commercial healthcare programs to effectively manage health benefits of Americans. Take a look at the top Centene Corporation government contracts.
1. Texas HHSC Awarded Contracts for STAR+PLUS Program to Approximately 140,000 Members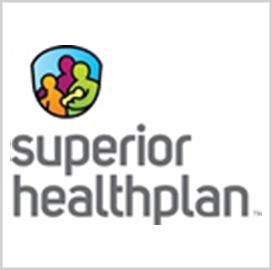 Logo from Superior HealthPlan Official Website
Contracting Activity: Texas Health and Human Services Commission
Contract date: November 1, 2019
The Texas Health and Human Services Commission awarded Centene Corporation subsidiary, Superior HealthPlan, a contract to continue providing healthcare services under the state's STAR+PLUS program. The contract was finalized in November 2019, with an expected start date on September 1, 2020.
STAR+PLUS program's new contract serviced 140,000 members in seven areas: Bexar, Dallas, Hidalgo, Lubbock, Medicaid Rural Service Area (MRSA) Central, MRSA West, and Nueces. The program also included coverage for members in the following counties: Bastrop, Burnet, Caldwell, El Paso, Fayette, Hays, Hudspeth, Lee, Travis, and Williamson.
Texas' STAR+PLUS program is a managed care program for Medicaid members with disabilities or individuals 65 years or older. Members with complex medical needs can also receive special services in their homes instead of nursing facilities.
2. ADCRR Signed an Agreement for 1,000 Full-Time Employees for Arizona's 33,700 Inmates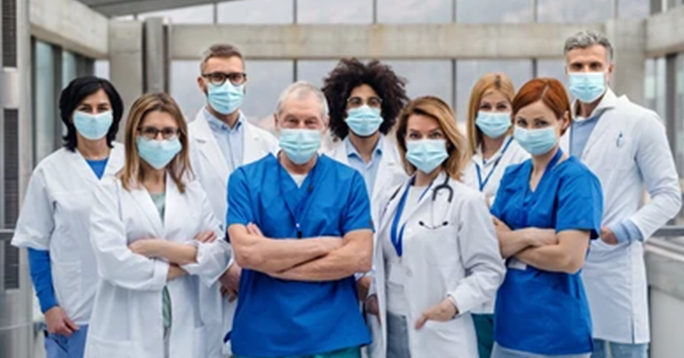 Image by Ground Picture from shutterstock.com
Contracting Activity: Arizona Department of Corrections, Rehabilitation & Reentry
Contract date: January 22, 2019
Centene's subsidiary, Centurion of Arizona, was contracted to provide comprehensive healthcare services for Arizona's state prison system. The Arizona Department of Corrections, Rehabilitation & Reentry awarded a two-year base period and three one-year renewal options that will start on July 1, 2019.
Under the contract award, Centurion of Arizona employed over 1,000 full-time clinical professionals to provide medical, dental, and mental health services to 33,700 daily average population of inmates. The agreement enabled the state prison system to take advantage of the company's innovative managed care services.
3. OHCA Finalized an Award for SoonerSelect and SoonerSelect Specialty Children's Plan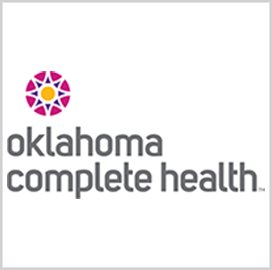 Logo from Oklahoma Complete Health Official Website
Contracting Activity: Oklahoma Health Care Authority
Contract date: February 1, 2021
The Oklahoma Health Care Authority selected Centene subsidiary, Oklahoma Complete Health, to provide managed care solutions under the state's SoonerSe1lect and SoonerSelect Specialty Children's Plan (SCP) programs. The programs commenced in the mid-to-late fall season of 2021.
SoonerSelect provided over 550,000 eligible Oklahoman Medicaid recipients with healthcare services for physical and behavioral well-being and pharmacy benefits. With the contract award expansion by July 2021, more than 200,000 Oklahomans were expected to gain Medicaid coverage.
On the other hand, the SoonerSelect Specialty Children's plan provided behavioral health, physical health, and pharmacy benefits to those under the juvenile justice system or Oklahoma's Human Services Department. The program covers children in foster care and adoption assistance.
4. Texas HHSC Contracted to Provide Healthcare Coverage for Children in Foster Care Under STAR Health Medicaid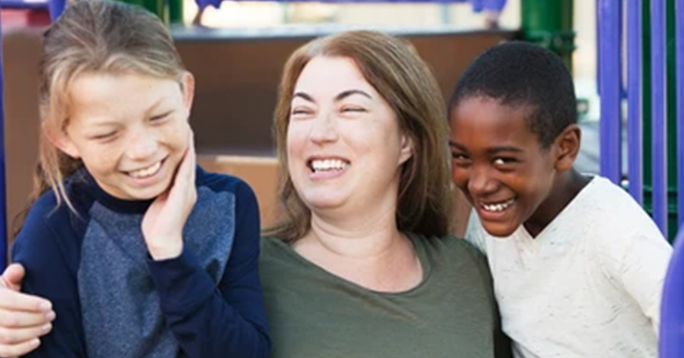 Image by CREATISTA from shutterstock.com
Contracting Activity: Texas Health and Human Services Commission
Contract date: September 15, 2022
Superior HealthPlan under Centene Corporation secured a government partnership to continue providing healthcare services for youth and children in foster care. The new six-year contract for STAR Health Medicaid offered members with the Foster Care Center of Excellence program, the Health Passport tool, and the Turning Point Program.
Since 2008, Superior has been the sole provider of STAR Health coverage. The program was finalized in collaboration with Texas HHSC and the Department of Family & Protective Services to offer services such as
Primary and specialty physician care services
Prescription drugs and medical supplies
Medical checkups, including Texas Health Steps
Behavioral health services
Hospital care
Vision services
Family planning services
Dental services
5. AHCCCS Expanded the Contract To Administer Healthcare Services to People with Serious Mental Illness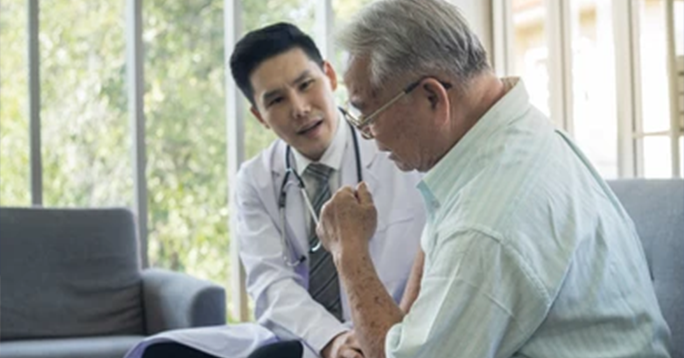 Image by Nuad Contributor from shutterstock.com
Contracting Activity: Arizona Health Care Cost Containment System
Contract date: November 16, 2021
Arizona Health Care Cost Containment System awarded Centene Corporation subsidiaries Arizona Complete Health-Complete Care Plan and Care1st Health Plan Arizona a competitive contract expansion. The contract included works to provide eligible persons with serious mental illness access to physical and behavioral healthcare services.
Under the three-year agreement with a potential four-year extension period that began on October 1, 2022, the scope of work covered the administration of the state's crisis system, grant-funded services, and court-ordered evaluations. The contract was finalized to deliver services to approximately 22,000 Arizonians in times of crisis.
6. DHA Assigned Centene Corporation Subsidiary for the TRICARE West Region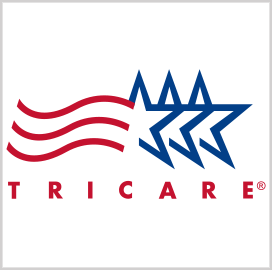 Logo from TRICARE Official Website
Contracting Activity: Defense Health Agency
Contract type: Cost-plus-fixed-fee contract
Value: $17.7 billion
Contract date: July 21, 2016
Centene Corporation subsidiary, Health Net Federal Services LLC, was awarded several contracts and options for TRICARE West Region. The contractor provided managed care support (MCS) for the Department of Defense and assisted the Military Health System with integrated healthcare delivery systems.
The company combines the military and the contractor's medical care system to provide healthcare services to eligible persons in the West Region, which includes the following areas and states:
Alaska
Arizona
California
Colorado
Hawaii
Idaho
Iowa (except the Rock Island Arsenal area)
Kansas
Minnesota
Missouri (except the St. Louis area)
Montana
Nebraska
Nevada
New Mexico
North Dakota
Oregon
South Dakota
Texas (areas of Western Texas only)
Utah
Washington
Wyoming
Previously, TRICARE West was a part of TRICARE South and TRICARE West. In 2016, TRICARE West was officially formed after merging parts of TRICARE South with TRICARE West. The other TRICARE program was TRICARE East, which combined TRICARE North and the rest of the TRICARE South.
7. Nebraska DHHS Contracted Centene Subsidiary for Medicaid Managed Care Contract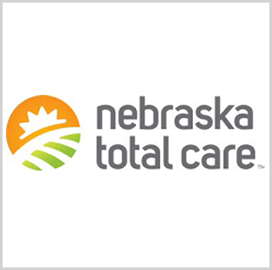 Logo from Nebraska Total Care Official Website
Contracting Activity: Nebraska Department of Health and Human Services
Contract date: September 26, 2022
Nebraska Department of Health and Human Services awarded Centene Corporation subsidiary, Nebraska Total Care, for the statewide managed care contract. The contractor was responsible for providing healthcare, pharmacy, hospital, dental, and other medical services to over 125,000 enrollees and partners. It has nearly 60,000 healthcare providers within its network.
Nebraska Total Care manages the state's Medicaid Managed Care Program, Heritage Health. The contract included a five-year base period with two one-year renewal terms and was finalized in September 2022.
Frequently Asked Questions
What is Centene Corporation?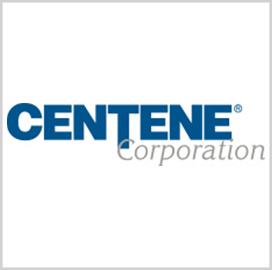 Logo from Centene Corporation Official Website
Centene Corporation is a leading healthcare enterprise for public and privately managed care. It serves over 26 million managed members, providing healthcare services to one in 15 individuals across 50 states. Founded in 1984, the company started as a non-profit Medicaid plan provider and expanded to become one of the largest Medicaid Managed Care Organizations in the U.S.
Sarah M. London, Ken Fasola, and Jin Murray serve as Chief Executive Officer, President, and Chief Operating Officer, respectively. They manage the company's business and operational relationships, assess known and unknown risks, and maintain or achieve improvement in healthcare practices of the federal or state governments.
Where are the subsidiaries of Centene Corporation?
Aside from the company's corporate headquarters in St. Louis, Missouri, Centene Corp. has several subsidiaries, some of which specialize in the state's public healthcare system. The company has mergers completed, and future acquisitions in the works.
Some of the Centene Corporation's top subsidiaries are
Wellcare Health Plans
Fidelis Care
Magellan Health
Health Net
Iowa Total Care
Coordinated Care Corporation
Superior HealthPlan
Carolina Complete Health
Nebraska Total Care
Apixio, Inc.
California Health & Wellness
What are the services of Centene Corporation?
Centene Corporation offers high-quality specialty services focused on state and national healthcare, such as:
Medicaid
Medicare
Military & Veterans
Federal Services
Correctional Healthcare
Health Insurance Marketplace
To provide specialized healthcare services in states, Centene Corporation builds different subsidiaries for different states. These companies have created better results of operations based on federal or state laws. The company is a leader in four of the largest Medicaid states: California, Florida, New York, and Texas.
Centene Corporation: "Helping People Live Healthier Lives"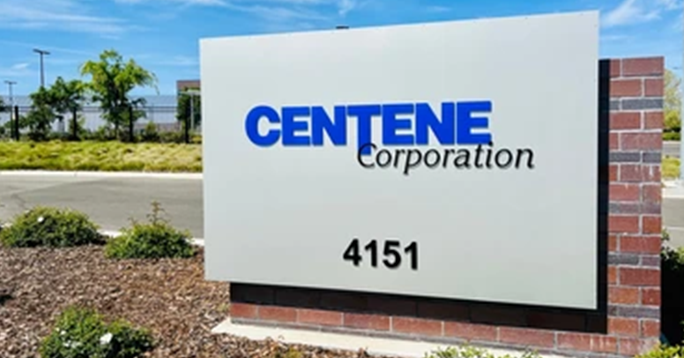 Image by ZikG from shutterstock.com
Centene Corporation government contracts have helped the federal government and commercial organizations with quality healthcare solutions. The company has helped people live healthier lives and will continue to do so through its innovative and affordable medical services.