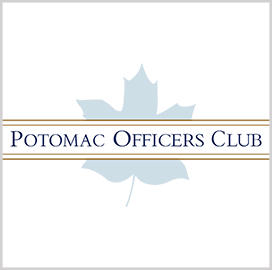 Mckesson Corp Leaders, Founders, Executives, and Board Members
McKesson Corporation is health care services leader with over 80 000 employees and placed #7 on the Fortune 500 list of the most prominent American firms. Meet the McKesson Corp leaders, founders, executives, and board members shaping the future health care and pharmaceutical industry!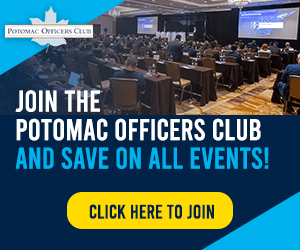 Brian Tyler, McKesson Corporation Chief Executive Officer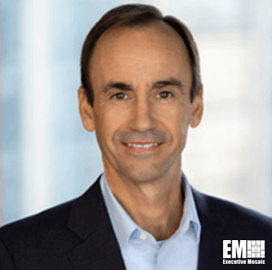 Brian Tyler has been working for 20 years with McKesson Corporation and is now the company's current CEO. He has headed every division within McKesson, including the strategy and development department.
Before joining McKesson, Brian spent three years at Integral, Inc. as a senior associate. He also sits on the International Federation of Pharmaceutical Wholesalers (IFPW) boards and the IFPW Foundation.
Dr. Kelvin Baggett, Executive Vice President & Chief Impact Officer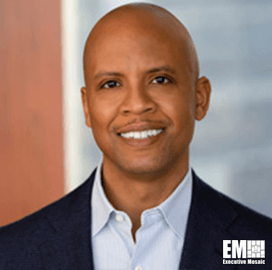 Dr. Kelvin A. Baggett is a senior executive and serves as Executive Vice President & Chief Impact Office at Mckesson. He has an extensive background in the public and private healthcare industry and worked as a doctor, a clinical leader, an operator, an adviser, and an investor.
Before joining McKesson, he held executive positions at HCA Healthcare and Tenet Health. In addition, he was the Chief Operating Officer of a national provider of post-acute care services.
Tracy Faber, Executive Vice President & Chief Human Resources Officer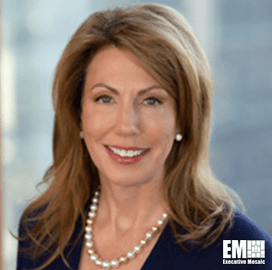 Tracy Faber serves as McKesson's Executive Vice President and Chief Human Resources Officer. She advises the company's long-term executive planning, diversity and inclusion, and leadership development. Tracy has received numerous commendations for her outstanding contributions:
Developing the company's internal capacity for labor relations
Handling the company's strategic change management initiatives
Implementing a multi-year diversity program
Tracy spent 13 years with PepsiCo in executive HR capacities before joining McKesson. She also led the HR department at Eaton Corporation and Nabisco.
Nancy Flores, Executive Vice President, Chief Information Officer, and Chief Technology Officer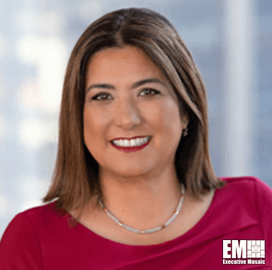 Nancy Flores serves as the McKesson Corporation's VP and Chief of IT. Flores is in charge of all matters about the technical operation of the organization and oversees the business' healthcare IT products and analytics division.
Before joining McKesson, Flores has 22 years of experience in IT leadership roles at Abbott. She also handled IT, cyber, and analytics at Johnson Controls. Flores has been named a 2019 Futurist Leader by the Greater Milwaukee Women's Fund for her dedication to fostering a diverse, inclusive community.
Kirk Kaminsky, President of Mckesson Corp U.S. Pharmaceutical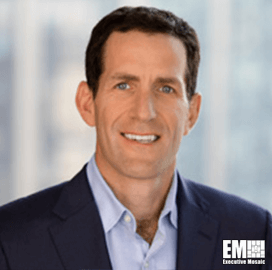 Kirk Kaminsky is in charge of McKesson's pharmaceutical division in the United States. His contributions to McKesson have been crucial to the company's expansion into the oncology market.
Before his current position, he oversaw the company's broad strategy in service of The Network's mission. He helped to develop cancer treatment by serving as an industry, which has led to better patient outcomes and a higher quality of life.
Before joining McKesson, Kirk worked for Bank One Corporation and gained expertise in developing and implementing payment strategies for the commercial and retail divisions. It is followed by working as a financial analyst in investment banking, focusing on healthcare and retail corporations.
Kevin Kettler, President of McKesson International & Chairman of the Management Board of McKesson Europe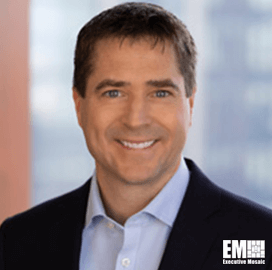 Kevin Kettler is the current President of McKesson International and Chairman of the Management Board for McKesson Europe. He oversees the company's other specialty pharmacy, retail, and infusion care services, including operations in 13 European countries.
Kettler has extensive experience in international sourcing and procurement from his time as President of McKesson Global Procurement and Sourcing in the UK. He oversaw the international teams responsible for expanding McKesson's private label generics portfolio (NorthStar) and the company's globally sourced medical surgical business.
Stanton McComb, President for Medical-Surgical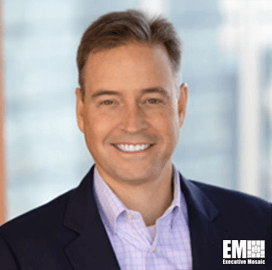 Stanton McComb has been the President of McKesson Medical-Surgical, a branch of McKesson Corporation based in Richmond, Virginia, since 2011. Stanton has had a lot of achievements since he joined the company in 2002.
He became president of McKesson Pharmacy Systems & Automation, which develops pharmacy software.
He is the former president of McKesson Automation, which created hospital robotic pharmaceutical distribution.
He is a member of McKesson's Global Sourcing and serves at Venture Fund and European Management boards.
He sponsors and supports the company's employee resource groups.
Before joining McKesson, Stanton worked for Citigroup, making and managing venture capital investments in healthcare. He also worked for the Health Care Advisory Board in Washington and became a Peace Corps volunteer in the Islamic Republic of Mauritania in northwest Africa.
Rebecca McKillican, Chief Executive Officer, McKesson Canada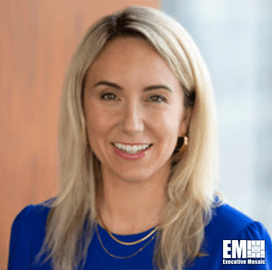 As the head of McKesson's Canadian operations, Rebecca McKillican oversees all the company's operations throughout the country. Some of the areas she handles are:
Pharmaceutical distribution operations
McKesson Canada Specialty Health
McKesson's network of independent pharmacies (I.D.A., Guardian, Remedy'sRx, The Medicine Shoppe, Uniprix, and Proxim)
E-commerce retailer Well.ca
Rexall Pharmacy Group
Previously, Ms. McKillican worked in private equity at Kohlberg, Kravis & Roberts (K.K.R.). Ms. McKillican also serves on the National Bank of Canada's board of directors.
Nathan Mott, President for Prescription Technology Solutions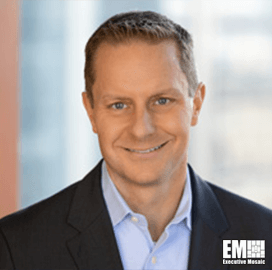 Nathan Mott is the current President of McKesson's Prescription Technology Solutions business and is responsible for developing healthcare solutions.
Mott has been working with McKesson for 25 years. He was based in Germany as the Chief Information Officer of McKesson's European Division and soon became the president of McKesson's Pharmacy Systems & Automation division. Throughout his years at McKesson, he was promoted to several executive roles overseeing marketing, finance, and process development.
Tom Rodgers, Executive Vice President & Chief Strategy and Business Development Officer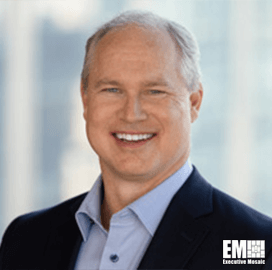 Tom Rodgers is a well-known business leader and is currently an Executive Vice President & Chief Strategy and Business Development Officer of McKesson. Tom manages McKesson's overall strategy, projects, significant acquisitions, and venture investments.
Rodgers has 25 years of experience in senior executive roles. He worked with Genentech, IBM, and Fitlinxx before moving to McKesson Corporation as VP of Corporate Strategy and Business Development in 1999.
Lori Schechter, Executive Vice President, Chief Legal Officer & General Counsel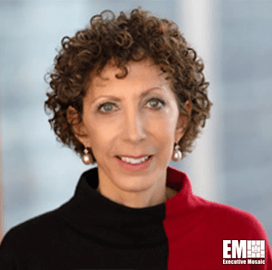 Lori Schechter currently serves as McKesson's Executive Vice President, Chief Legal Officer & General Counsel. She oversees McKesson's General Counsel Organization, which includes law, public affairs, compliance, brand, marketing & communications, and corporate secretarial.
From 2012 through 2014, Schechter was McKesson's associate general counsel. She was a litigation partner at Morrison & Foerster and chaired the 500-lawyer global litigation department for four years. Schechter is one of the Top 50 Female Litigators in the Country and received the Burton Legends in the Law Award.
Britt Vitalone, Executive Vice President & Chief Financial Officer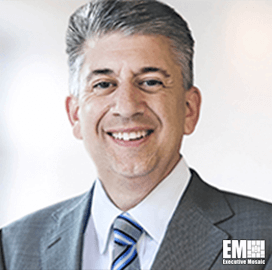 Britt Vitalone serves as executive vice president and Chief Financial Officer (CFO). Vitalone is responsible for providing financial leadership in a corporate strategy. His responsibilities include the following:
Ensures shareholder value through firm strategy
Helps the investors with corporate strategies and performance
Accountable for the company's capital structure, financial operations, and controls
Handles the company's financial and economic activities
Oversees McKesson's direct and indirect procurement
Vitalone joined McKesson in 2006 as Senior Vice President & CFO of McKesson U.S. Pharmaceutical and Specialty Health.
Mckesson Corp Board of Directors
The devoted Mckesson board of directors oversees the company's operations and activities with high professional ethics and corporate governance standards.
Donald R. Knauss, Former Chairman of the Board and Chief Executive Officer of The Clorox Company
Richard H. Carmona, M.D., Chief of Health Innovations of Canyon Ranch Inc. and 17th Surgeon General of the United States
Dominic J. Caruso, Former Executive Vice President and Chief Financial Officer of Johnson & Johnson
Roy Dunbar, Former Chief Executive Officer and Chairman of Network Solutions
James H. Hinton, Operating Partner, Welsh Carson Anderson & Stowe
Bradley E. Lerman, Former Senior Vice President, General Counsel and Corporate Secretary of Medtronic
Linda P. Mantia, Former Senior Executive Vice President and Chief Operating Officer, Manulife Financial Corporation
Maria Martinez, Executive Vice President and Chief Operating Officer, Cisco Systems, Inc.
Susan R. Salka, Chief Executive Officer and President of AMN Healthcare Services, Inc.
Brian S. Tyler, Chief Executive Officer, McKesson Corporation
Kathleen Wilson-Thompson, Former Executive Vice President and Global Chief Human Resources Officer of Walgreens Boots Alliance, Inc.
About Mckesson Corporation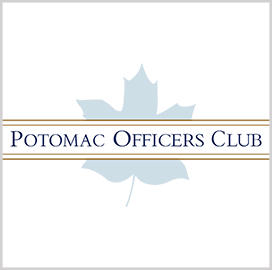 McKesson Corporation is a pharmaceutical distributor in the United States and offers health information technology, medical supply, and care management tools.
Who is the founder of Mckesson Corporation?
In 1833, two young entrepreneurs dreamed of building a best-in-class supply chain. John McKesson and Charles Olcott first opened a drug import and wholesale business called Olcott & McKesson.
In 2007, the company acquired U.S. Oncology Network and U.S. Oncology Research and established itself as a market leader in specialized cancer care. Today, McKesson Corporation became the leader in distributing COVID-19 vaccines and ancillary supply kits inside and outside the U.S.
Where is Mckesson Corporation Headquarters?
Mckesson Corp headquarters resides in Irving, Texas, with 16 more offices around the U.S., like in Virginia, Florida, and New Jersey.
What Industries Does Mckesson Corporation Serve?
McKesson Corporation of the United States primarily partners with pharmaceutical firms, health care providers, pharmacies, and manufacturers. The company is also a government contractor to make high-quality health care more widely available and affordable.
Mckesson Corp Leadership: Health Care Services Leader
McKesson has been a pioneer in its field for about two hundred years. Besides their Financial and Business Rankings, the industry leader received Health Care Industry Recognition and Corporate Citizenship Recognition. Mckesson's leadership strives to improve health outcomes for the workplace, local community, and environment.