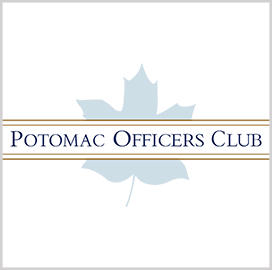 Promote An Event Online: A Useful Guide
Prepare all necessary marketing materials
When promoting an in-person event or virtual event, one crucial promotion tactic is to set expectations about your event. To successfully promote an event, you must prepare marketing materials that will explain exactly what will happen at your event. Doing this makes sure that the right people are registering for your event and help them feel satisfied with the experience when they show up.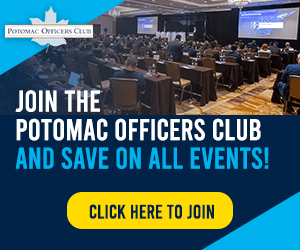 As part of your event promotion and marketing materials, you may send emails or messages to remind the registrants that they signed up for an event and the reason they agreed to participate in the first place. If you create an online event for a charity, thoroughly explain it to your prospective clients, customers and sponsors to see the benefits of joining and establishing the event.
Promote with business partners or sponsors
For sure, you have business partners or sponsors to work with for your virtual event. Don't hesitate to ask your sponsors to help with the event marketing with their social networks and followers. You can give them all your prepared materials such as social media pages, unique social media hashtags and other content you wish to publish.
Create a promo
People are eager to purchase almost anything that has a "percentage off" in it. With that, if your event has a cost, it would be great to reward your customers from the recent event, loyal followers and ideal attendees with a registration discount. You can encourage anyone who would like to join by providing an early bird promo or a lower price or promo code with certain time validity. You can also create a digital voucher to share the discount information with social media platforms and email. On the other hand, you can create a discount for group packages.
For example, you can offer a 10+1 promo, whereas a group of 10 can bring one more for free. This discount will not only benefit your customers, but it will also function as a marketing strategy as they will encourage their friends and colleagues to attend, guaranteeing that you have a sufficient number of attendees for the online event. Take note that this method also works with in-person events and has been used by other organizations.
How can I promote my event?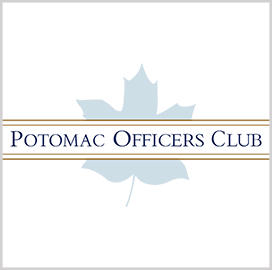 Setup event website or online page
The first thing that everyone goes to verify your dedicated event is through a site or social media page. You can take advantage of these platforms by posting eye-catching graphics, video clips or other media to make your site stand out and encourage people to sign up on your registration page. Also, you can keep people away from wondering by providing essential details on the page so your event website or event page can serve as a one-stop-shop of information for attendee actions.
Create Content
People want to see what they signed up for and showing them relevant images from the previous event is one way to do it. However, suppose you're planning a virtual event in a new specialty or in general for the first time. In that case, you may compile the logo of sponsors, partners and your company in a banner, photo or any other content you'll make for your promotion. Viewers of these promotional materials are more likely to be converted into customers whenever they see a logo from a trusted brand.
It's never a bad idea to have different photos for your event promotion. You can also create a poster about your guest speakers or special guests to let your audience know what could happen in the virtual event. However, when drafting a material, make sure to include all the key information and don't forget to highlight the accomplishments of your special guests to draw attention to them. Plus! It could be free marketing from your guest's point of view if they share the image on their page or website. Take note that creating content will differ depending on the type of event that you will be hosting. So make sure that your content will align with your event type and goals to avoid misleading audiences.
Work with influencers
As mentioned above, special guests can affect your marketing and promotion in the online world. Many events such as conferences, workshops, seminars, and athletic events rely on their guest attendees as one of their ways to promote their events. Suppose you have special guests coming to your event, you may ask them to provide a short video to encourage followers of the event to spread your event name and bring in more participants.
Online contests
One thing to know about everyone is that they enjoy receiving free items, especially valuable things like events registrations. You can host an online contest on your event page or website to like a specific image, or you might just randomly select a person who shares your photo and tags a friend. This method can be highly effective at cultivating interest in events and can reach a large audience. When hosting online contests, you need to design an enticing image or content to encourage people and followers to participate. You can make them invested in the event by encouraging them to remark, like or share, and they'll be more likely to register later, even if they don't win.
Create social media hashtag
By completing a simple search, a hashtag is one of the most effective ways to follow a particular event on social media. A social media hashtag can be used on any social media platform like Facebook, Instagram, and Twitter.
When you share an image or content on your social media post, make sure that it comes with a unique and official hashtag. By doing this, you can monitor the people talking about your event promotion. You can also make instant connections with your audience whenever they reply to their posts. This connection is a priceless asset for people who like to get special attention from companies they follow. When you talk to them through their post or comment, you already create a community before the event starts and build an image for public relations.
Create SEO content
If you plan to write blog posts or articles about your upcoming event, Search Engine Optimization (SEO) is another way to promote your event. When you are using search engines, you are using keywords to rank your business page or website. You may use a keyword planning tool like Google Ads to find out what relevant words people are searching for the most and incorporate them into the content you want to market your virtual event.
Remember that when writing SEO content for your event promotion, you shall keep the highlights, express the excitement and use valuable information to encourage your audience entirely. However, what if you don't have a blog? or it is not your forte. You probably know someone who does, you may request that person to write something for you and link it as a landing page to your website, but make sure that they are writing a concise or brief description of the event.
Where can I advertise my online events for free?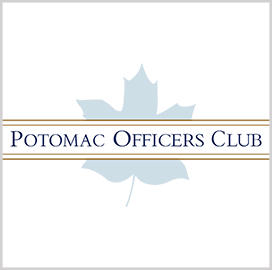 Email signature and marketing
Recently, many brands adapt and focused on social media marketing and have forgotten that email blasting exists. Email signature or email marketing is an effective strategy in all business areas; you can send email newsletters to your email list and past attendees to share about your upcoming event.
Facebook
In today's world, Facebook is one of the most well-known channels for event advertising. Many organizers conduct Facebook events because you can create a page and interact with people through live video, chat, comments, and more. But not only that, but they can also use the Facebook ads to target specific demographics to reach the target audience, which likely gives a higher conversion rate.
Whether you will set a Facebook event or content for promotion, make sure that you are unique as there is so much other visual stimulation ongoing on the platform. You want to make the most pleasing first impression possible because you will use advertising to interact with new potential clients.
YouTube
People like to watch videos these days, which can be favorable on your end. You can post a full recording video teaser on this platform or a compilation of highlights from your previous events. Once you do that, you can let the people share the video with their friends and simultaneously generate a sales funnel.
Instagram
Instagram or IG is known as a photo-sharing site. But during the pandemic season, according to the founder, the website turned into a business marketplace and venue for online events. With Instagram, you can post any attention-grabbing or even behind-the-scenes photos or upload a sneak peeks video to make your followers feel like they are in on the action and will help them get super excited for the event.
Twitter
Twitter can quickly share news about your event to a million users with just a tap of a finger. To take advantage of this, upload or tweet a screenshot of a positive review from previous attendees to demonstrate the value of your event and increase potential consumers' trust.
There are so many ways to promote; you can also use a LinkedIn page, paid ads and even undergo a press release to promote your event. Choosing the suitable promotional method will help you gain more success in your industry in these trying times.
Send out post-event surveys and polls
Surely planning virtual events is a daunting task, and your job does not end when attendees leave the event. You still have some duties to complete in order to gain a better understanding of the event, you might want to ask your attendees to fill up surveys to give you a sign of what they like, dislike and areas that need improvement about the event and make adjustments for more upcoming events.
It will take time and work to promote and plan successful virtual events, but the end result will be well worth the effort. You will come out on top of the competition if you use the correct method for your event. Keep in mind that when industry and market evolves, you need to enhance your knowledge as well. Do not get stuck up by the old system. Instead, look for a big picture, fresh and unique ideas to make your company and next event stand out.