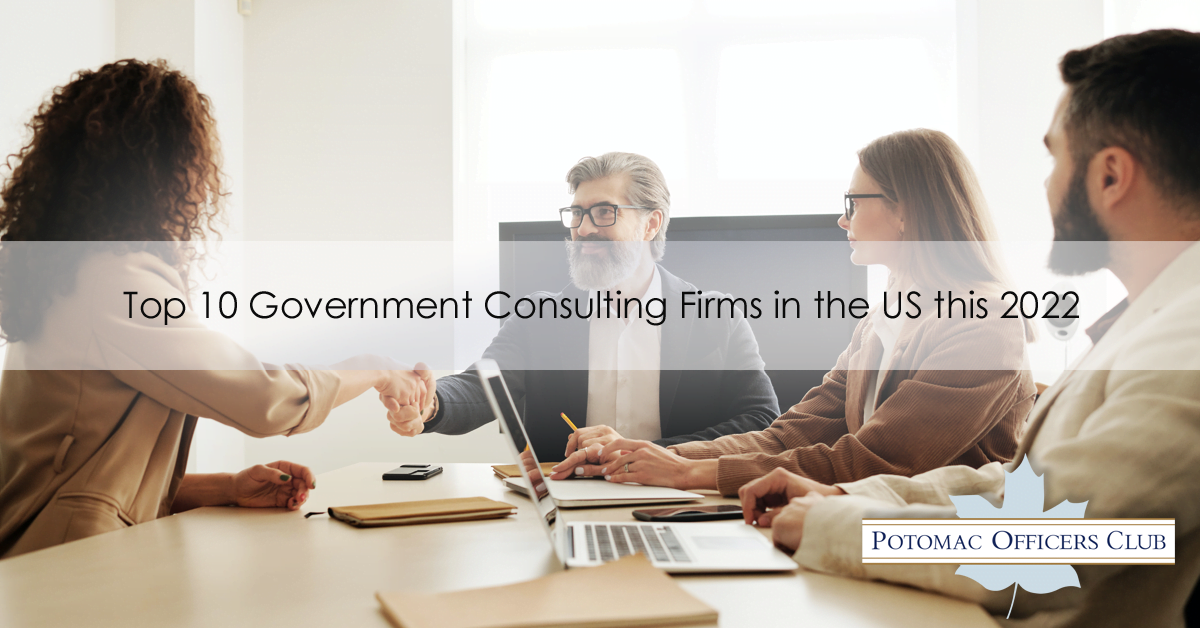 Top 10 Government Consulting Firms in the US of 2022
The devastating effects of the global pandemic brought countless industries down to their knees. The series of lockdowns put the economy in a tight chokehold, which created a domino effect that is felt across different sectors. Despite that, this catalyzed seismic changes in the industry—particularly the government contracting industry. To better serve the evolving needs of U.S. citizens, federal agencies are working closely with these top government consulting firms.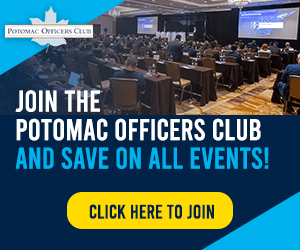 What is government management consulting?
In general, management consultants use their years' worth of experience to help companies achieve maximum efficiency and profits. By identifying an organization's core problems, management consultants help clients identify their organization's root problems and formulate the best strategy to address them.
In the context of the federal government, the workload of a government management consultant is similar. However, the main difference between private and public sector consultants is—their impact. The work of private consulting firms is limited to the business they are currently working with. On the other hand, public sector consultants have the opportunity to make a difference on a grander scale since expertise is used for the citizens' greater good.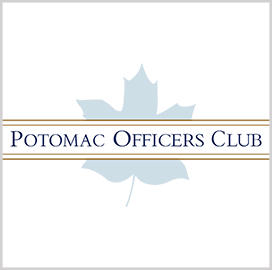 What does a federal government consultant do?
The federal government industry is a vast playing field. With 15 different departments, each with a number of offices required to function, consulting opportunities are endless. And given its wide berth, federal government consultants look for an industry they can specialize in.
From analyzing the financial discrepancies of a public health care provider chain to strategizing digital systems that will boost a federal agency's efficiency—there is a myriad of opportunities available for public sector consultants.
Identify the root causes of organizational problems

Federal management consultants are adept at recognizing the underlying problems that hamper an organization down. Depending on their chosen field of expertise, consultants can help government officials manage and audit their financials, optimize their procurement system, identify the weak spots in the nation's cybersecurity defenses, and more.

But what makes a consultant's work more crucial is they have the ability to see whether the "problem" a federal agency is facing is the real problem—or just a symptom of a bigger issue that hides in plain sight. They collaborate closely with their government agency to understand the department's intricacies and the factors contributing to the problem.

Design a solution to address the said issues

Government consultants are problem solvers. They will dig deep into the inner workings of the government agency to understand its challenges, then they will formulate a strategy to overcome the struggle.

This is where government consulting firms differ from one another. Since they all have their own workflow, insights, technologies, and expertise, they can come up with different approaches to tackle the problem. But in general, they all aim for one thing—to improve the public sector organizations for the greater good.

Support the federal agency in implementing changes in the organization

Typically, a consultant's work does not end in merely identifying what the problem is. They are also at the forefront of the implementation of the solutions they proposed to do.

For example, when a consulting firm recommended reworking the workflow or system of a federal agency, a massive change is bound to happen. And since implementing changes right off the bat will definitely be met with resistance and confusion, the consulting firms will guide a government agency through this period of transition. This will ensure that the solution will be implemented efficiently and effectively.

Leave a lasting impact on the public sector

Working together with the government is a truly rewarding endeavor. For every project that a government consulting firm will do, the public will be impacted. And given how wide the area of effect is, government consultants have the power to make a difference in society.
Who are the top government consulting firms?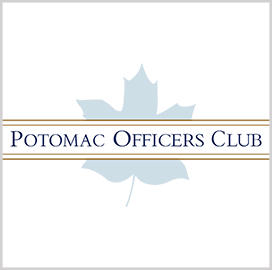 What They Do:
Serving more than 370 government agencies worldwide, McKinsey & Company is one of the leading consulting firms in the industry. Dedicated to making an impact in the public sector, this consulting firm has partaken in over 5,400 public and social sector projects.
McKinsey & Company boasts a diverse portfolio of consulting and advisory services—from digital and analytics to strategic planning. They offer end-to-end services to public sector organizations and government agencies to help transform society for the better.
This multinational management consulting firm also joined the nation's efforts to combat COVID-19 by offering data analysis and organizational strategy support. Through McKinsey & Company's expertise in the field of public sector organization management, they helped federal agencies in crunching numbers to accurately assess the health care system's capacity, establish command centers, seek more cost-effective PPE suppliers, and more.
Latest Government Contract / Achievement:
$16M U.S. Ammunition Supply Chain Optimization
Just this March, the Department of Defense awarded McKinsey & Company a firm-fixed-price contract to assess and address the inefficiencies of the U.S. ammunition supply line. The contract will also require the consulting firm to evaluate the implications of America's dependency on the ammunition supply chain and the financial, and assess the financial performance of the government-owned, contractor-operated facilities.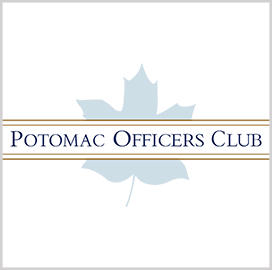 What They Do:
With 175 years of experience in the consulting services industry, Deloitte is one of the top consulting firms trusted by government organizations and federal agencies.
Deloitte has spread its roots to over 150 countries and territories, leaving a lasting impact on its clients and communities. This global firm specializes in providing consulting and strategic support, risk management, financial analysis, and other related private and government services. Furthermore, Deloitte is also known for its deep expertise in U.S. defense & national security consultancy and federal healthcare systems consulting.
Latest Government Contract / Achievement:
$12.5M Training Virtual Environment for CANES 
The Department of Defense has awarded a sole-source government contract to Deloitte to provide training support for U.S. Navy's Consolidated Afloat Networks and Enterprise Services (CANES) training curriculum. This contract award was the modified version of this previously awarded contract to Deloitte in 2018.
Under this sole-source contract, Deloitte will continue to provide its expertise to maintain the CANES Training Virtual Environment (TVE).
The CANES Training Virtual Environment (TVE) is Deloitte's scalable, adaptable, and accessible learning environment that is designed for the U.S. Navy. Through these virtual classrooms, the Navy receives hands-on training for real-life situations and projected scenarios in the future. This ensures that the Navy fleet is fully equipped with the knowledge and technical skills to protect the nation.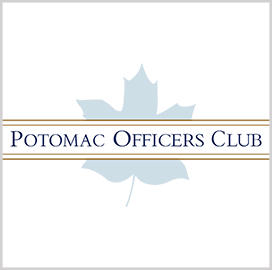 What They Do:
Another multinational consultancy agency graces the top government consulting firms list—the Boston Consulting Group.
BCG's U.S. public sector arm, the BCG Federal Corp, is helping the government transform society, one project at a time. In the past five years, BCG has completed over a thousand government projects. Their consultancy work in the public sector is focused on helping the U.S. government and select non-profit organizations cope with society's fast-paced digital transformation to improve the public's overall welfare.
Using their expertise in the private sector, the BCG shapes governments all around the globe. This consultancy powerhouse aids governments through workforce development, business model transformations, procurement and operational performance optimization, and more.
Latest Government Contract / Achievement:
$1.4B Defense Health IT Support Contract
Earlier this year, the Boston Consulting Group (BCG Federal) was among the six companies the Defense Health Agency selected to modernize the agency's health care management systems.
Under this multi-award contract, the selected government contractors will support the agency's Program Executive Office (PEO) – Defense Healthcare Management Systems (DHMS). BCG Federal will harness its private sector expertise and best-in-class methodologies to assist the office's modernization efforts.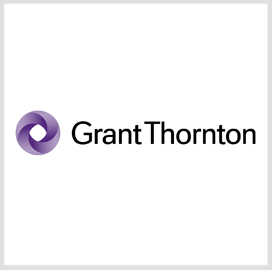 What They Do:
Grant Thornton LLP is a member of one of the world's biggest accounting and consulting networks, Grant Thornton International. Globally, they serve more than 130 countries, and their government-industry expertise has landed them on the top government consulting firms list.
The federal arm of the Illinois-based consulting firm specializes in a number of government services such as audit services, risk management, cybersecurity analysis, and digital transformation and management.
Latest Government Contract / Achievement:
$350M TSA Travel Security Tech Consulting Services
The public sector arm of Grant Thornton won a potential five-year contract with the Transportation Security Administration (TSA). Under this contract, the consulting firm will use its expertise to identify and develop technologies and strategies for the Program Analysis and Strategic Support (PASS) Program.
The department's PASS program is designed to ensure the security of public and commercial transportation systems across the U.S.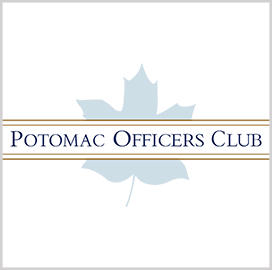 What They Do:
Pricewaterhouse Coopers is a multinational consultancy conglomerate with a wide global reach. With several consulting firms under its umbrella, it is no surprise that they land among the top government consulting firms list.
PwC's federal public service arm, Guidehouse, boasts its unique cross-sector approach that helps the government address its evolving challenges. Their dedicated federal consultants work in various fields in the government, such as defense, financial services, and health.
Latest Government Contract / Achievement:
$1B Navy Financial Improvement and Audit Remediation Program
Guidehouse, PwC's federal consulting arm, is one of the five consulting firms selected by the U.S. Navy to support the department's Financial Improvement and Audit Remediation Program. The chosen consulting firms will lend their expertise to the U.S. Navy to provide the required financial, accounting, and business process services.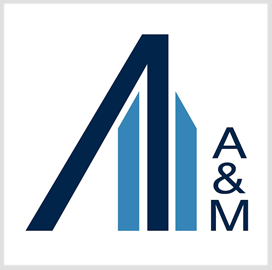 What They Do:
Headquartered in New York, Alvarez & Marsal (A&M) is a leading professional services firm that is renowned internationally for its technical expertise and unique approach to challenges in the private sector.
Built on their strong background in the commercial industry, A&M also works together with the U.S. government to execute projects that will leave a lasting positive impact on the people. They are adept in crisis management, financial management innovation, and operational strategies evaluation and implementation.
Latest Government Contract / Achievement:
$2.2M Montana Healthcare Facilities Investigation
Earlier this year, Alvarez & Marsal was tapped by the State of Montana to investigate all health care facilities operated by the Department of Public Health and Human Services.
Seven health care facilities were evaluated by the consulting firm to understand the core issues that plague them, such as the high unemployment rate, missing federal funding valued at almost 8 million, and lack of quality improvement initiatives. The consulting firm's Public Sector Services and Healthcare Industry Group teamed up to investigate these inefficiencies and improve the state's health care facilities.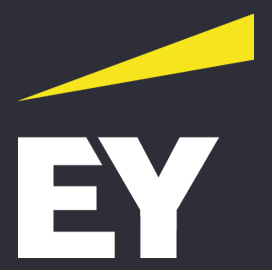 What They Do:
Globally renowned for its leading expertise in assurance, tax, transaction, and advisory services in the commercial consulting industry, Ernst & Young is also making waves in the federal consulting field.
In the face of seismic changes, Ernst & Young is helping government organizations get on with the times. By focusing on these three critical areas of development—technology, operational improvement, and strategy—the consulting giant help transform federal, state, and local governments. Their federal government industry insights, fueled by their expertise in harnessing the latest digital technologies, put them at the forefront of the government consulting industry.
Latest Government Contract / Achievement:
$370M Army Financial Management Services Contract Modification
In 2020, EY was previously awarded a $93 million federal contract to provide audit services support to the U.S. Army. And just this March, the Department of Defense modified the said contract to extend EY's services until the end of next year.
Under this contract modification, which is valued at $370 million, EY will conduct auditing services for the Army department and train the service branch's financial management personnel.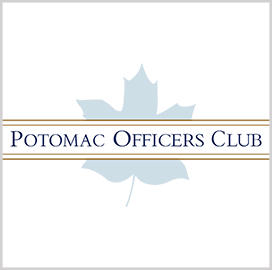 What They Do:
With more than two decades of experience in transforming government organizations around the globe, this minority and women-owned consulting firm continue to prove that they are worthy of being a leader in the industry.
Fueled by their latest tech innovation and unique human-centric approach, GEP boosts the efficiency and effectiveness of governments' procurement and supply chain processes. On top of its world-class consulting services, the firm also offers software solutions, such as the GEP SOFTWARE, the company's award-winning AI-powered platform designed for federal supply chain and procurement officers.
Latest Government Contract / Achievement:
GEP named a leader in the U.S. Public Sector Procurement 
GEP was hailed as the top player in Public Sector Procurement industry in ISG's latest ISG Provider Lens™ Procurement BPO, Transformation, and Software Platforms 2022 report.
In light of the recent challenges that the nation faced, such as the COVID-19 pandemic, the federal government increased its spending on government contracts. And according to ISG's report, the federal government has increased its spending in three different procurement sectors: procurement BPO, transformation, and software platforms. ISG recognized 27 other entities in the study, and GEP dominated all three industries.
The consulting firm's integrated approach to consulting, software, and digital transformation services sealed its top spot in ISG's recent study.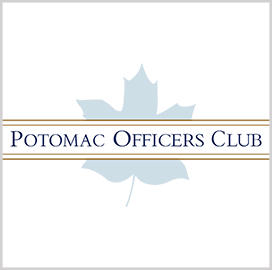 What They Do:
Another global leader in government management consulting, Oliver Wyman, boasts its intricate understanding of the rapidly evolving socio-economic challenges and how it can formulate the right solutions to face them. Headquartered in New York, this consulting firm has advised government leaders across different levels.
Oliver Wyman's diverse consulting work spans different focus areas, such as anti-financial crime, fiscal and financial stability, and national human capital development.
Latest Government Contract / Achievement:
Oliver Wyman to acquire Booz Allen Hamilton
In its thrust to cement its worldwide presence, Oliver Wyman has agreed to purchase the Booz Allen Hamilton consulting practice in the Middle East and North Africa region.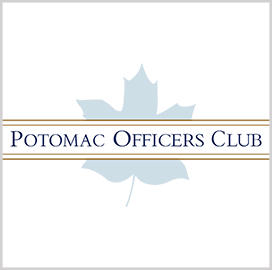 What They Do:
Leveraging on its team of expert consultants who have all held significant positions in the public sector role, KPMG delivers high-caliber government consulting work to governments all around the globe. Its massive network of government consulting professionals is dedicated to delivering hands-on work to help its clients understand and adapt to the modern challenges the public is facing today.
Headquartered in New York, this government consulting firm boasts a diverse portfolio in a wide array of government industries, such as defense, human and social services, education, and economic growth.
Latest Government Contract / Achievement:
$1B Navy Financial Improvement and Audit Remediation Program
KPMG was also one of the selected federal consulting firms for this billion-dollar financial management program by the U.S. Navy. The New York-based consulting firm will lend its financial, accounting, and business process expertise to the defense department under this contract.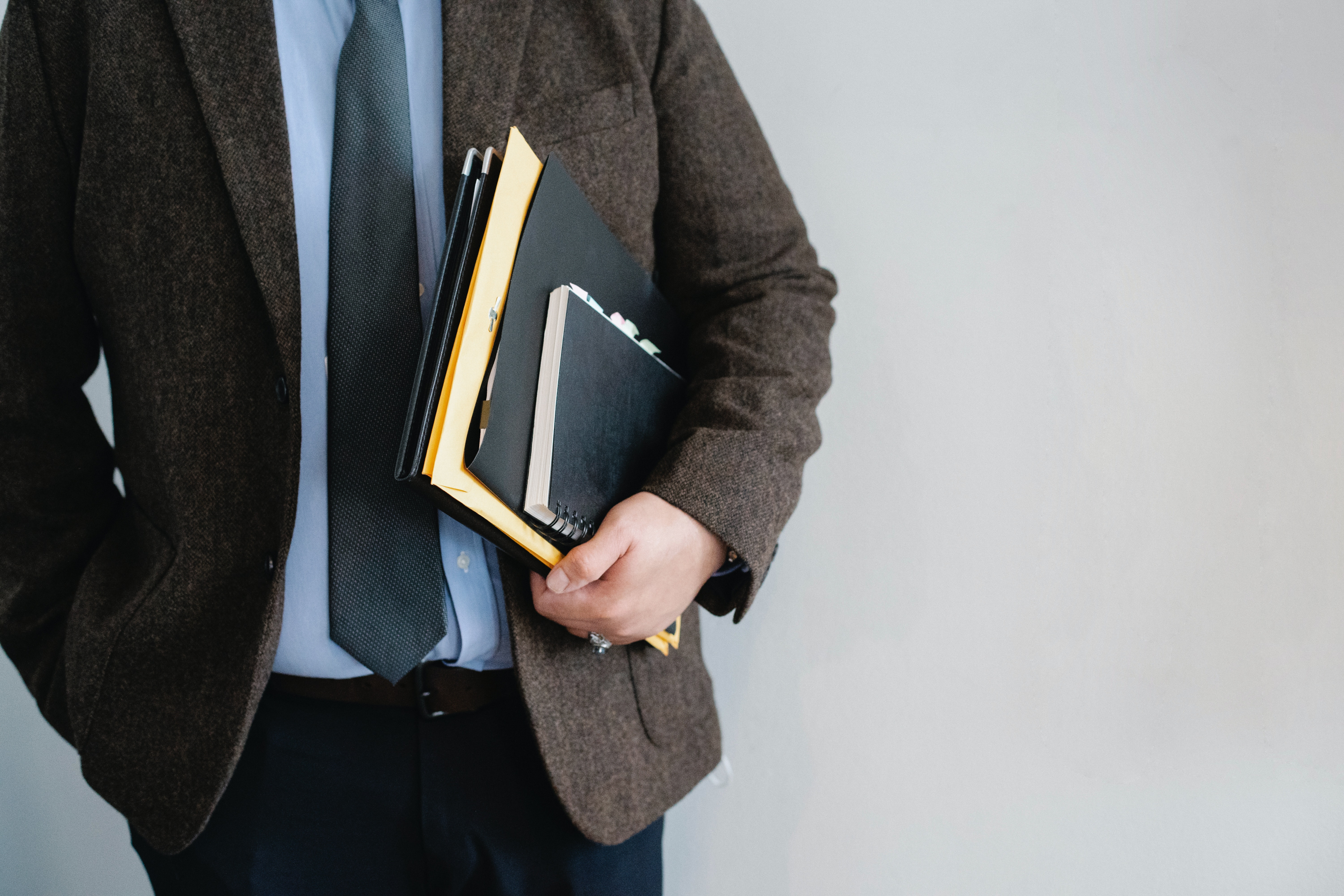 Is it worth it to become a federal management consultant?
Being a federal management consultant comes with its own set of benefits and challenges. Here are some pros and cons of the job, to name a few:
Rewarding  
Not all superheroes wear capes; sometimes, they wear a suit and tie. Government consultants use their unique sets of skills and expertise to contribute to a nation's greater good. With a reach as far and wide as this, it is undeniable how rewarding it is to work as a federal consultant.
Government consultants collaborate with different federal agencies, which are all geared towards ensuring the public's welfare. This means that every government consultant has the power to create a difference. And given how the federal, state, and local governments are struggling to cope with the challenges imposed by the recent events, federal consultants are needed now more than ever.
Opportunity to hone industry skills
Working in the public sector is a uniquely challenging experience—especially given how the government addresses procurement challenges, the global supply chain crisis, COVID-19 recovery efforts, and more. As a public sector consultant, there is always a challenge that needs to be solved.
The diverse opportunities every federal agency offers establish an ideal environment for government consultants to work and learn. Since not every problem is the same, a consultant should always strive to keep a fresh perspective to think of creative solutions for modern problems.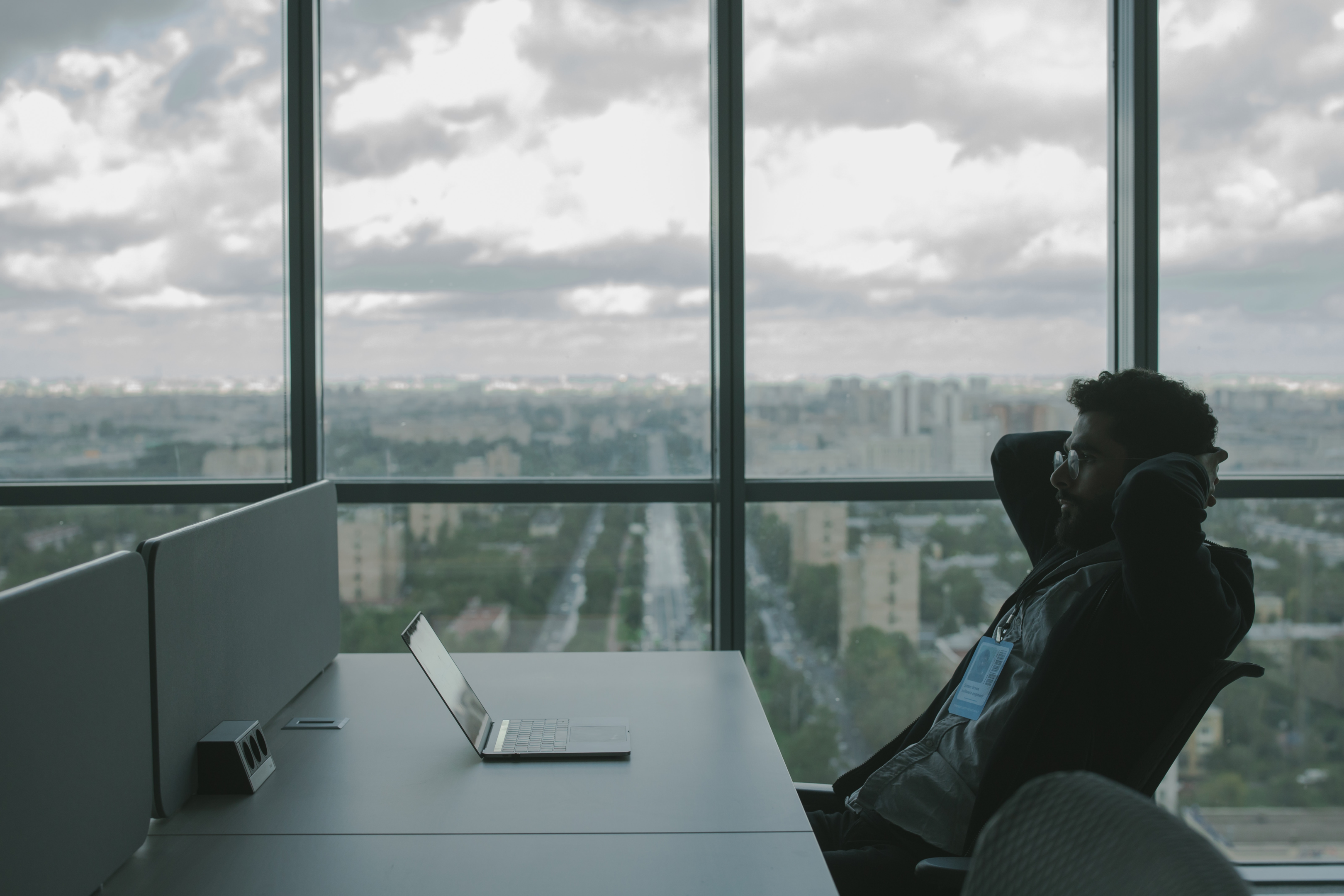 High-pressure industry
Longer hours. Stricter deadlines. Rapidly evolving challenges.
The best playing field to learn can also burn. The fast-paced environment of government consulting can wear out anyone, and the insane amounts of workload can even break a camel's back. With the public's welfare at stake, government consultants should always be on top of their game every day.
This highly competitive and high-strung industry can definitely push a government consultants to their limits. But, it is up to them whether they can rise to the challenge, or take a step back from it.
Thinning boundaries between work and life
Like what was previously mentioned, there is always a problem that needs to be solved in the public sector. And when there is so much to do, longer work hours will ensue.
The work of a government consultant is dynamic. It is a far cry from the traditional office jobs where people work between 9 am to 5 pm. As a government consultant, it may mean working six days a week, starting from 8 am and then clocking out at 2 am. Missing life events is also on the table when it comes to working as a consultant in the public sector.
This hectic schedule is not constant, though. But it is definitely to be expected when working as a government consultant. Finding the right balance between work and life can be more challenging, but being one is truly a rewarding experience.
How to become a government consulting firm?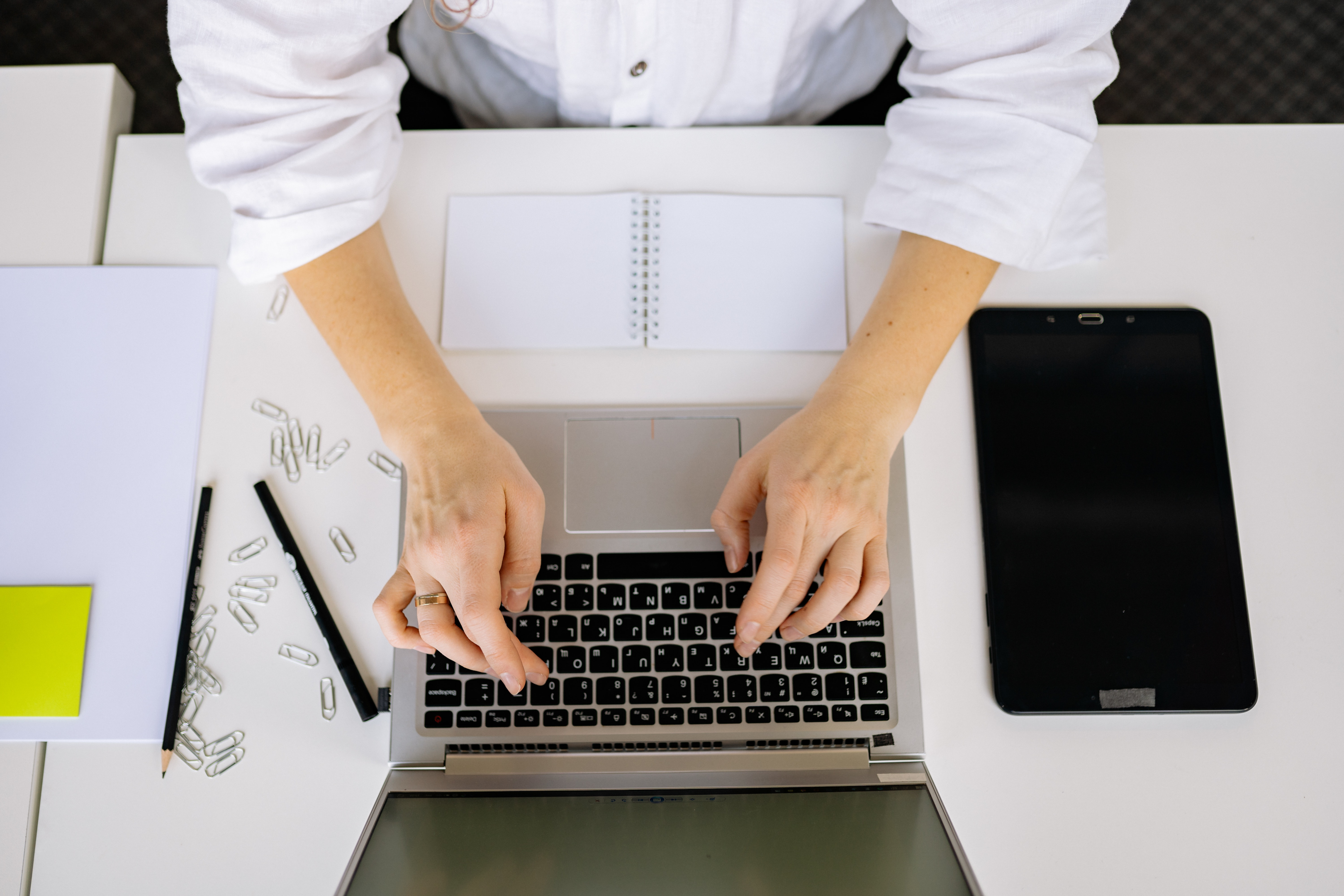 Acquire the necessary licenses and industry experience

Government agencies rely on the smarts of federal consultants. And that is why proving that the company is equipped with the expertise to guide a federal agency to the right path is crucial.

Depending on the chosen industry, a consulting firm must acquire the necessary licenses and build a diverse portfolio to prove its capability.

Advertise and network with key decision-makers

Reputation is king in the government consulting industry. And that is why joining networking events, may it be live or online, can do wonders for a business.

At a glance, networking with other consulting firms, professionals, and even government officials can be quite intimidating, especially to green consulting businesses. But, when done right, networking can help widen a business's perspective, improve the consulting firm's standing among its peers, and even be an influential figure in the long run.

The key to networking is to let go of prejudices that this practice is only done to perform "under the table" tactics among certain players. Instead, networking should be viewed as the act of building genuine connections among relevant people that can enrich the mind, and grow the enterprise. Read this executive networking playbook to know more.

Additionally, learning how to maximize online presence amid the rapidly evolving digital society can bring benefits to a growing consulting company. Here is a beginner's guide on how to network online effectively.

Register at SAM.gov

Before any consulting firm—or a business in general—can work with the government, they must be officially registered first at the System for Award Management or SAM.gov. Without it, they will not be eligible to bid and win government contracts for consultancy work.

SAM.gov is the federal government's official portal for government contractors and contracting officers. This website houses all the necessary federal services related to contracting, such as entity registration, contract opportunity search, grants & assistance listings, and more.

Registering a business as an official government contractor can be challenging, especially for first-timers. A guide to navigating this maze of requirements can come in handy in times like this. But, here is a gist of the requirements a business must prepare to become a government consulting firm:
Unique Entity ID (formerly DUNS Number)
NAICS Codes
CAGE / NCAGE Codes
Core business information, such as physical address and founding date
Financial information, such as preferred mode of payment
Conclusion
The top government consulting firms are all making waves in the public sector through their work. They help make a difference in the nation by optimizing the processes of government agencies—which enables the agencies to do more for the people.