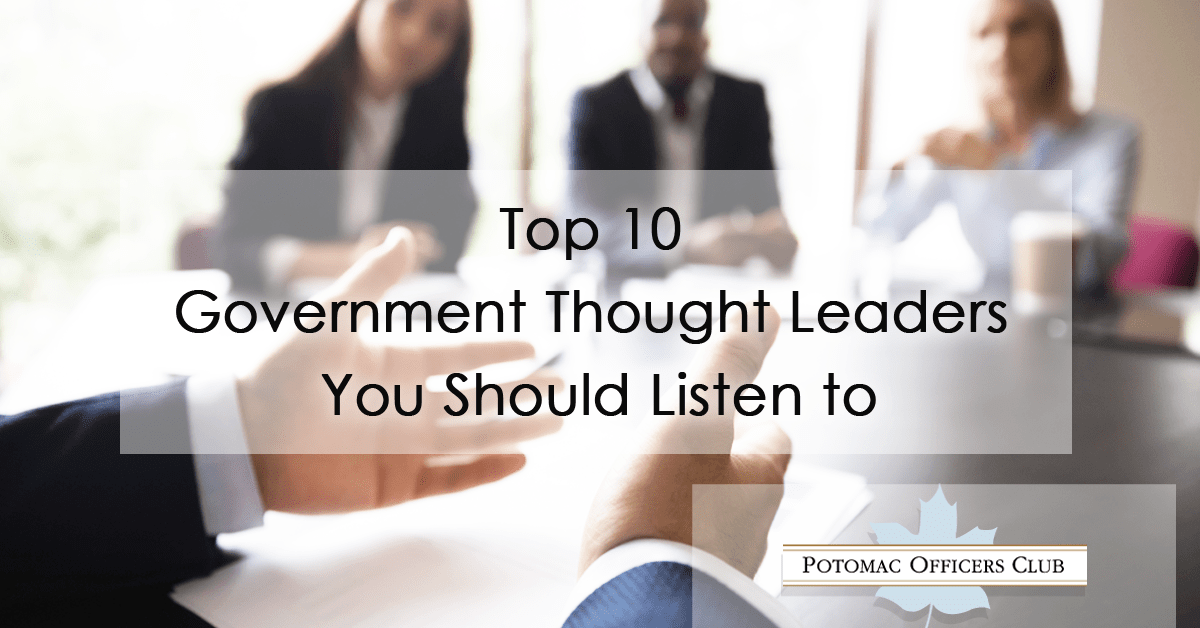 Top 10 Government Thought Leaders You Should Listen to
Government contracting is the capability of a business to procure the goods and services needed by a federal government. This definition of government contracting is easy to read but difficult to understand. Government contracting is a broad topic and whether you are a soon-to-be government contractor or just an ordinary person you might be curious about this thought. Government thought leaders are the best source for this.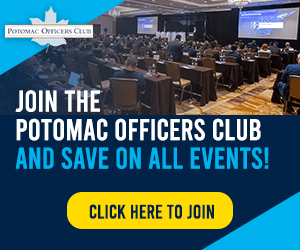 Government contracting is not taught in school, so we barely know that this concept exists. We can learn the very basics of it through the help of our closest friend – the Internet. But even though we can search and scroll through the online tools available to us, we still do not know where to start.
Attending seminars, workshops, conferences and any govcon events that speak regarding what government contracting is all about can be beneficial for you. These events have great government contracting speakers that can enlighten you on the industry and its related topics.
There are many great speakers out there to choose from, so in this article, I have listed down the commonly known speakers (in no particular order) and the top 10 government thought leaders you should listen to.
10 Government Thought Leaders List
Danielle Metz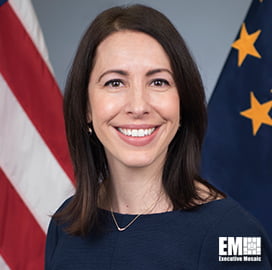 Ms. Danielle Metz, an FCW 2020 Federal 100 honoree, is a Senior Executive and the Deputy Chief Information Officer (DCIO) for Information Enterprise (IE).
In her work, she provides policy advice and digital expertise to the Department of Defense (DoD), assisting in the achievement of digital transformation goals. She also oversees the Department's implementation of strategic advice aimed at building a cost-effective, operationally effective, and secure Information Enterprise.
Ms. Metz formerly worked as a policy adviser in the Executive Office of the President's Office of Science and Technology Policy, where she oversaw the execution of IT modernization programs across the Federal Government.
Ms. Danielle Metz, a senior management IT expert at the Defense Information Systems Agency, oversaw programs to improve the Department of Defense's capabilities to safeguard and defend the network.
Darlene Costello
Ms. Darlene Costello is the Assistant Secretary of the Air Force for Acquisition, Technology, and Logistics and is a member of the Air Force Senior Executive Service.
Her responsibilities include advising and directing Air Force acquisition programs and procurements. She is in charge of establishing and executing rules and procedures to help the Air Force's procurement system improve and operate.
Ms. Costello is also in charge of an Air Force test, production, modernization, and research and development program portfolio worth more than $40 billion per year.
Lieutenant General Scott Berrier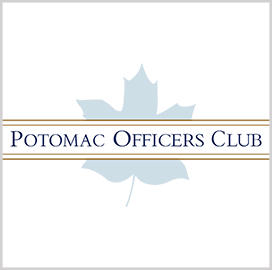 LTG. Scott Berrier is the Defense Intelligence Agency's 22nd Director. He was the Army's 46th G-2, serving at every level from Battalion to Combatant Command as the "2." His leadership style varies from company commander to commanding general to Senior Mission Commander.
Brigadier general Gregory Gagnon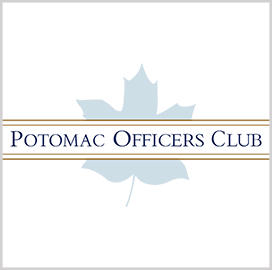 Brigadier General (Brig. Gen) Gregory Gagnon is the Director of Intelligence for the United States Space Command and is based at Schriever Air Force Base in Colorado.
He also leads all intelligence operations as the Senior Intelligence Advisor to the Commander of USSPACECOM (United States Space Command).
Karlton Johnson
Mr. Karlton Johnson is a retired Colonel from the United States Air Force who served honorably for 26 years. He formerly served as the Multinational Security Transition Command-Chief Iraq's of Information Officer (CIO). During that period, his leadership and team conducted several combat missions in hazardous fire zones in order to develop revolutionary ICT Capabilities for the Iraqi Ministries of Defense, Interior, and Counter-Terrorism Bureau.
Mr. Johnson has a wealth of expertise providing insight, clarity, and direction to key business decisions involving complicated situations. He is now a senior executive and visionary leader with over 32 years of expertise in strategic risk management, partnership development, collaboration, organizational excellence, mission assurance, cyber security, and corporate communications technology.
Karlton Johnson has a track record of discovering growth opportunities that result in demonstrable efficiencies for businesses, as well as extensive international expertise advising foreign governments on large-scale program projects from requirements through complete implementation.
Michele Flournoy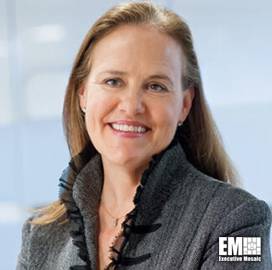 Michele Flournoy is the Managing Partner and Co-Founder of WestExec Advisors, a strategic consulting firm. She also served as the previous CEO of the Center for a New American Security (CNAS), a bipartisan research organization dedicated to the development of strong, realistic, and principled national security policy.
From February 2009 to 2012, she was the Under Secretary of Defense for Policy, serving as the Secretary of Defense's senior advisor in the formation of national security and defense policy, management of military plans and operations, and participation in National Security Council deliberations.
She also oversaw the formulation of the Defense Department's Strategic Guidance for 2012, as well as representing the department in international engagements, the media, and in front of Congress. She was able to co-lead the transition team at the Pentagon for former President Barack Obama.
Michele Flournoy has made a reputation for herself in the field of military and national security, having produced books and essays on the subject. She was also honored with the following awards:
2016 American Red Cross Exceptional Service Award
The Department of Defense awarded her the Medal of Honor for Distinguished Public Service in 1998, 2011, and 2012.
Joint Distinguished Civilian Service Award from the Chairman of the Joint Chiefs of Staff in 2000 and 2012.
The Secretary of Defense Medal for Exceptional Public Service awarded in 1996.
The 2019 CARE Global Peace, Development, and Security Award
Troy Alexander
Dr. Troy Alexander holds a Ph. D in Chemistry from Marquette University and a Bachelor of Science in Chemistry from Louisiana State University.
He is now the Chief of the Technology Forecasting Office at the Army's Corporate Laboratory namely CCDC Army Research Laboratory.His work is heading a cutting-edge program geared to forecasting future development cycles for important Army technology.
Dr. Troy has also held various leadership positions in the Army Science and Technology (S&T) Enterprise, earning a slew of honors, articles, patents, and book chapters devoted to defense research.
Juliane Gallina
Ms. Juliane J. Gallina is the Director of the Information Technology Enterprise (D/ITE) and the Agency's Chief Information Officer. Ms. Gallina has held positions of leadership in both the public and commercial sectors.
Ms. Gallina led IBM's US Federal Key Accounts, which included the Intelligence Community, Homeland Security, Justice, and Defense, as well as the Federal Health and Bureau of Fiscal Services.
Enterprise security, cloud, hybrid cloud, analytics, and artificial intelligence software solutions were among her business areas. Ms. Gallina was in charge of numerous projects at IBM aimed at developing and scaling up artificial intelligence solutions for worldwide national security clients.
William Lietzau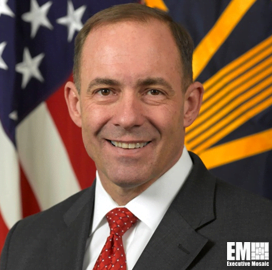 Mr. William Lietzau, Director of the Defense Intelligence and Security Agency (DCSA). He oversees roughly 12,000 federal and contract support staff worldwide and handles both the human screening and critical technology protection tasks under DCSA.
Mr. Lietzau also oversees the creation of an end-to-end national-level information technology infrastructure to support the personnel screening organization.
DCSA is a strategic asset to the US and its allies, leveraging advanced technologies and innovation, a large security education and certification enterprise, and significant counterintelligence capabilities to maintain America's strategic edge by ensuring a dependable federal workforce and allowing businesses to provide uncompromised capabilities.
Mr. Lietzau served as Deputy Assistant Secretary of Defense for Rule of Law and Detainee Policy for three years, as well as on multiple US delegations negotiating multilateral accords.
He retired as a Marine Corps Colonel after 27 years of service as an infantry officer and subsequently judge advocate, commanding at the company, battalion, and installation levels. He served as a prosecutor, defense attorney, and judge, as well as providing legal assistance at a combatant command, the Joint Staff, the Office of the Secretary of Defense, and the National Security Council.
Major General Peter Gallagher
The Network Cross-Functional Team is led by Major General Peter A. Gallagher. He is responsible for the focused integration of network, command, control, communications, and intelligence to enable mission command throughout the tactical network as one of the Army's six modernization priorities.
MG Gallagher spent most of his career supporting conventional and special operations forces around the world with communications. He has served as a Director at the Chief Information Officer (CIO)/G-6 level, as well as the Army Network Enterprise Technology Command's Deputy Commanding General and Commanding General (NETCOM).