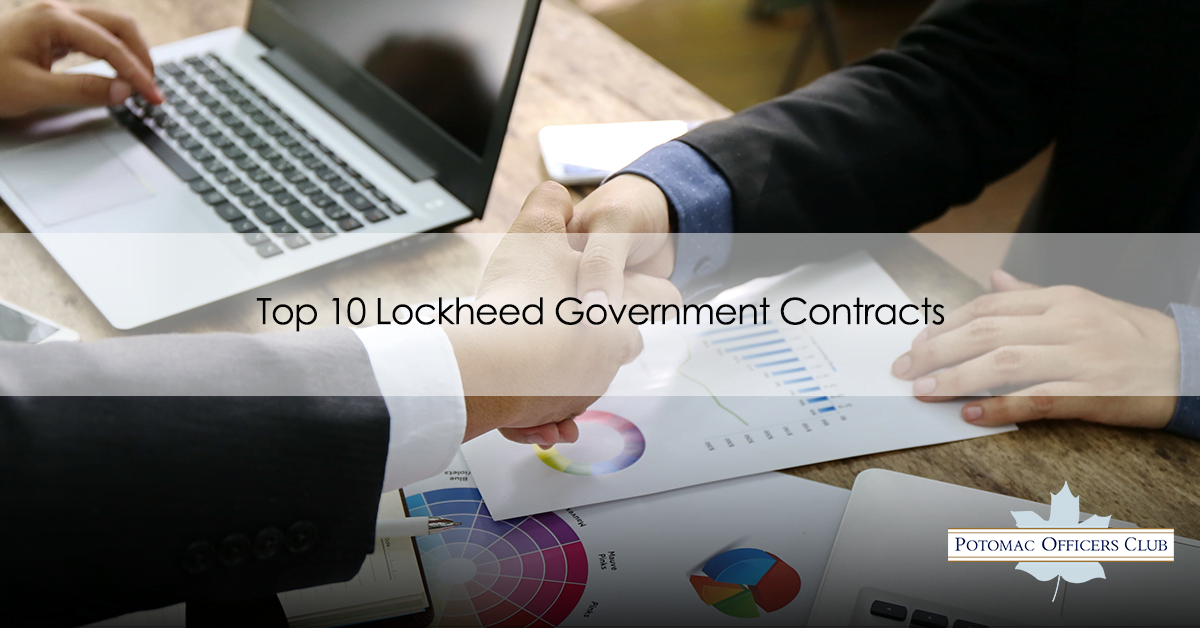 Top 10 Lockheed Government Contracts
Lockheed Martin is one of the biggest defense contractors in the world. As of 2021, the company's net sales to the federal government amounted to $42.47 billion, the highest ever since 2000. It employs about 114,000 people worldwide and produces aircraft, satellites, missiles, cybersecurity software, energy systems, artificial intelligence, and various military technologies. This article will delve into Lockheed's government contracts that contributed to the company's growth over the years.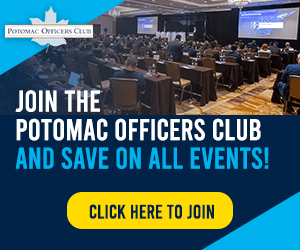 What are the top Lockheed government contracts?
In the fiscal year 2020, Lockheed Martin topped the recipients on defense contracts amounting to $72.9 billion. Lockheed's experience and expertise make it a natural partner for many federal agencies looking to outsource its needs, mainly NASA, the Department of Defense, and the Department of Energy. Here are the top Lockheed federal contracts, ranked by contract value:
1. Joint Strike Fighter (JSF) program
Contract worth: $250 billion+
-The Joint Strike Fighter program is one of the most expensive programs in history. The Department of Defense development initiative was to build a 5th generation fighter jet combining ground, air-to-air, and strike attack capabilities. The jet replaced three aircraft versions, namely the A-10, F/A-18, and F-16 tactical fighter aircraft, to minimize operating, development, and production costs. The project will benefit the country's multiple branches, NATO, and its allies.
-Lockheed is a prime contractor and a significant contributor to the program responsible for developing the concept for the chosen airframe and integrating the engine into the airframe. There were two initial participants in the program, Lockheed and Boeing. However, the Department of Defense selected Lockheed for its lift-fan STOVL design, which was superior to Boeing's vectored-thrust approach.
2. The Special Operations Forces Global Logistics Support Services (SOF GLSS) program
Contract worth: about $8 billion
-Lockheed Martin Corp., Missiles and Fire Control, Lexington, Kentucky, was awarded a 10-year IDIQ contract with a ceiling of $8,000,000,000 for the Special Operations Forces Global Logistics Support Services (SOF GLSS) requirement.
-The tasks of Lockheed Martin include performing its daily operations and providing logistical support required by the SOF community. SOF GLSS delivers logistical services to the U.S. special forces, including Navy SEALs, Army's Green Berets, and Rangers. Also, it's in charge of logistics across the maritime, ground, and aviation platforms and its design, integration, prototyping, and other services.
3. GPS IIIF
Contract worth: $7.2. billion
-Lockheed Martin received a $737 million space order to build three additional GPS III satellites in 2021, the third option under a $7.2 billion contract awarded to Lockheed in 2018. It was part of the U.S. Space Force's effort to modernize the global positioning system (GPS) satellite constellation using novel technologies and advanced capabilities.
-GPS IIIF is the second part of GPS Block III satellites comprising up to 22 space vehicles. Lockheed Martin was awarded $511 million for producing the 13th and 14th spacecraft. United States Space Force (USSF) previously ordered the 15th to 17th space vehicles as part of the potential $7.2 billion GPS IIIF fixed-price-type production contract. 2026 is the expected completion date for the rest of the satellites.
4. Global F-35 fleet operation support and sustaintainment 
Contract worth: $6.6 billion
The Lockheed Martin industry team received annualized contracts from the F-35 Joint Program Office. It covers the fiscal year 2021 to the fiscal year 2023 to sustain and support the global F-35 fleet's operations, reduce costs, and aid mission readiness. The funds from the annual contracts are dedicated to the critical sustainment activities for the aircraft in the fleet and building enterprise capacity to support fleets of more than 3000 F-35 aircraft in the future.
The contract includes:
-Industry sustainment
-Expert depot maintenance
-Pilot maintainer training
-Supply chain management for the fleet's part repair and replenishment to enhance overall supply availability
-Fleet-wide data analytics
-Sustaining engineering for the U.S. and its allies
However, it does not include the sustainment of the jet's F135 engine because it was negotiated in a separate contract with Pratt & Whitney, another aerospace company. In 2019, Lockheed Martin proposed a performance-based logistics contract claiming that it would be able to save $1 billion for Pentagon but was later rejected. It would ensure the availability of spare parts and accelerate the repair period from 2022 to 2026.
5. Army Black Hawk Deal with options
Contract worth: $2.3 billion
The U.S. Army is searching for its next-generation helicopter. Sikorsky, the corporation's Stratford-based division, will manufacture and deliver the aircraft from July 2022 to 2027 to produce at least 120 H-60M Black Hawk units as the U.S. military continues searching for a next-generation helicopter. This five-year contract comes with options for supplemental 135 aircraft for the Army, other federal government agencies, and allies, bringing a potential total contract value of $4.4 billion with options.
6. Extended-Range Guided Multiple Launch Rocket System Unitary rockets supply
Contract worth: $1.1 billion
-Lockheed received another contract worth $1.1 billion from the U.S. Army to build 11,000 Guided Multiple Launch Rocket System (GMLRS) rockets after the ER-GMLRS successful test of traveling over 135 kilometers at White Sands Missile Range, New Mexico. Lockheed was to build 2000 low-cost reduced-range practice rockets and 9000+ GMLRS unitary and alternative-warhead rockets that will attack targets without leaving any unexploded area in the location.
-These will aid the U.S. marine corps, Army, and global customers. The production of GMLRS will take place in Florida, Arkansas, and Texas, finishing production by September 2022. Lockheed Martin has delivered about 50,000 GMLR rockets called the "70-kilometer sniper rifle" after 20 years of production, with increased accuracy and a reduced number of rockets needed to win against targets.
7. Transport Layer Tranche 1
Contract worth: $700 million
-The Space Development Agency (SDA) plans to build the Pentagon's first internet in space made up of a next-generation and low-cost network of small satellites to support communications, enemy target tracking, and surveillance of the military called a Transport Layer.
-In 2022, the Department of Defense awarded contracts to Lockheed Martin ($700 million), York Space ($692 million), and Northrop Grumman ($382 million), totaling about $1.8 billion for the Transport Layer Tranche 1. Each will manufacture 126 satellites for the low-Earth orbit's global communications network. The Transport Layer will be built in "tranches" as the military wants to utilize an iterative design of satellites to make a more robust and adaptable network.
-Further, the Transport Layer is planned, modeled, and built as a constellation differing in size from 300 to 500 satellites in the Low Earth orbit ranging in altitude from 750 to 1200 kilometers. This will ensure the constant coverage of the globe as the entire constellation will cover 95% of the Earth's locations with at least two satellites at all times, and 99% of the Earth's sites will have one satellite in view.
8. GPS Satellite Engineering Contract
Contract worth: $582 million
Lockheed Martin of Littleton, Colorado received an IDIQ contract from the U.S. Space Force. The company will render engineering services and modernize the operational units to support the four Block variants of the GPS constellation, IIR, IIRM, III, and IIIF. The Defense Department also reported that Lockheed is in charge of data collection, anomaly resolution, and cybersecurity work to support the variants, as well as provide technical support, special studies, and administration of government systems. It will take place in California and Colorado.
9. Navy Trident II Missile Contract
Contract worth: $397 million
-First deployed in 1990, the Trident D5 missile has passed over 160 launch tests since its first completion in 1989. So far, no other large ballistic missiles or space launch vehicles have achieved this. Now, Lockheed Martin is to provide Trident II D5 nuclear submarine-launched ballistic missiles (SLBM) and guidance systems, one of the most advanced long-range submarine-launched nuclear missiles. They have a range of 4,000 to 7,000 miles, and their guidance subsystems utilize a combination of celestial and inertial navigation.
-It is the primary U.S. sea-based nuclear ballistic missile and will replace U.S. Navy's Ohio-class submarines that can carry 20 D5 missiles. Currently, the U.S. Navy possesses 18 of these Ohio submarines, with 14 carrying the Trident nuclear missile. The other four were modified to support long-range cruise missiles. Under the Polaris Sales Agreement provisions, the U.K. Vanguard-class submarines will carry them aboard.
10. 70 modules and ancillary equipment for DDG 51-class destroyers and FFG 62-class frigates
Contract worth: $231.4 million
-For the Mark 41 (M.K. 41) vertical launching system (VLS), which is a shipborne vertical launching system for rapid-fire capability, Lockheed Martin received a contract worth $231.4 million to procure 70 modules and ancillary equipment for Arleigh Burke (DDG 51-class) destroyers and USS Constellation (FFG 62-class) frigates.
-The M.K. 41 VLS is a shipborne missile canister launching system enabling a rapid-fire launch capability to counter aggressive threats. The conception of VLS came from the Aegis Combat System.
How much does Lockheed Martin get from the government?
-As an aerospace and cybersecurity company, most of Lockheed Martin's deals are with the Defense Department and other government agencies. In addition, Sikorsky, Lockheed's military and rotary-wing aircraft producer provides services to all five branches of the armed forces along with military and commercial operators across 40 nations.
-In 2018, Lockheed Martin's business from government contracts alone comprised 70% of its more than $53 billion revenue. In the fiscal year 2020, Lockheed topped the defense contract recipients list, beating its biggest competitors, Raytheon, General Dynamics, and Boeing.
Is Lockheed Martin the largest defense contractor?
-Lockheed Martin from Bethesda, Maryland, is the largest defense contractor, the largest aircraft manufacturer globally, and holds the most prominent defense contract known as the Joint Strike Fighter program.
-In the fiscal year 2017, Lockheed Martin made the most contracts with the federal agencies compared to all other companies. Lockheed's business areas include radar, fighter jets, ballistic missiles, and missile defense. Also, in 2020, it raked over $72 billion from the Department of Defense as the agency reported details of its annual defense contract and payroll spending.
Is Lockheed Martin a prime contractor?
According to Bloomberg, Lockheed Martin led the defense contracting industry with $72.4 billion in prime contracts from the military and 20 other federal agencies. The corporation serves as a prime contractor for over 1900 companies for global supply in the U.S. and other countries acquiring the F-35. Also, Lockheed engages with small enterprises through the STTR/SBIR program to help in developing innovative and novel technologies and bring emerging technologies to the company's products and services.
Lockheed government contracts are lucrative
Lockheed Martin is a highly profitable company with a long history with the U.S. government. It is an iconic American company with many contributions to the country and has vast influence in the defense industry and space exploration. The company is also notable for its many successful fighter jets used by the Air Force, Army, and Navy for years. Lastly, its reputation for quality and innovation makes it easy for customers to trust its products, research, integration, and other services.