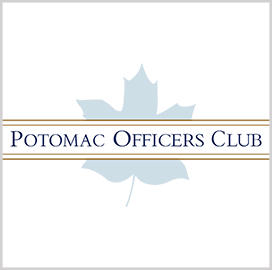 Top 10 NASA Contractors in 2022
The NASA or National Aeronautics and Space Administration (NASA) is an independent organization of the United States federal government that controls the space industry by doing civil space technology programs, aeronautics research, space research, and advanced engineering systems.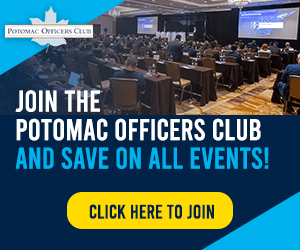 With all the things going on with the NASA Facilities, it requires them to work with NASA contractors. These prime contractors are listed in a federal procurement data system, making them accessible to open contracts and government agencies approaching them.
Being a NASA contractor may require a lot of things to meet the NASA's missions. The following is the top NASA contractors list for 2022.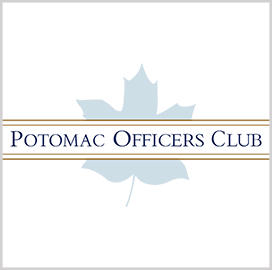 Lockheed Martin
NASA has made a vision for the next five years of exploration, which includes the development of the Human Lander System and a Gateway Habitat. Also, the White House mandate to bring humanity back to the surface of the Moon by 2024.
Lockheed Martin Space industry is part of this exploration and historical event and is looking to build a core team with highly-motivated engineers to work for advanced engineering systems. You may have the chance to work as one of their on-site contractors by registering on their site.
Northrop Grumman
Northrop Grumman is known to work for the Department of Defense and Intelligence community with its capability to provide defense products and security services. However, little did we know that they work on Space technology.
Northrop Grumman has been a critical partner with the Artemis program of NASA. They have provided many different things for the National Aeronautics Space Administration, and this includes the following:
Solid rocket motor boosters
Launch Space Launch System Rocket abort motors
Habitation and Logistics Outpost or HALO
Module for the NASA Lunar Gateway and the
Lunar transfer element, enabling astronauts to reach the lunar surface
Barrios technology
Barrios Technology is a woman-owned small business located in Houston, Texas, providing a wide range of engineering, operations, and other technology services supporting the aero and space industry.
Barrios Technology was established in 1980, and ever since, they have been supporting NASA's missions. With their remarkable technologies, they were able to support the Space Shuttle program, Human Spaceflight programs, commercial Space Technologies of the National Aeronautics Space Administration, and commercial projects in the oil and gas industry.
As one of the NASA contractors, the Barrios technology expands its presence across the NASA and the growing commercial space industry.
The Rothe Companies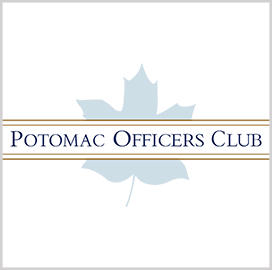 The Rothe company is a women-owned small business (WOSB) providing innovative, agile, and cost-effective services. With over 50 years of proven experience, the company was able to give NASA facility logistics, engineering, scheduling, operations control, provisioning, fabrication, and Information Technologies.
Rohmann Services Inc.
Rohmann Services Inc. (RSI) is a firm that deals with technical services in five specific functional areas.
Rohmann services, Inc. was founded in March of 1982 and is located in San Antonio, Texas. They have met all the qualifications set by the Small Business Administration and all the said rules in Chapter 19 of the Federal Acquisition Regulations. Their key customers are the U.S Air force, Army, Navy, and NASA.
California Institute of Technology (Caltech)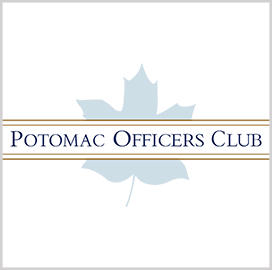 The California Institute of Technology r(Caltech) is a private research university located in Pasadena, California, known for its strength in science and engineering. Among all the institutes of technology in the United States, Caltech is devoted to the following pure and applied sciences.
California Institute of Technology intends to expand the knowledge of humankind and benefit society through its research. They never failed to do so because their studies, data, reports, and research have established NASA's Jet Propulsion Laboratory (JPL).
JPL is the leading laboratory for Earth Science, exploring the solar system and other things that humans cannot reach. Their spacecraft and telescopes look into the farthest reaches of our solar system and discover the world beyond while still observing our very own home planet. Their studies provide crucial awareness on climate and are used by NASA in planning for disaster recovery.
ITT Inc.
Previously known as ITT Corporation, ITT Inc. is an American company based in Stamford, Connecticut, known for engineering and manufacturing. The company operates in specialty fields for aerospace, energy, industrial, and transportation.
ITT has been awarded the Space Communications Network Services (SCNS) contract by the National Aeronautics and Space Administration Goddard Space Flight Center. Being part of the NASA contractors, they were able to support NASA space and near-Earth networks. These networks provide communications and tracking services for a wide range of Earth-orbiting spacecraft, including the International Space Station, the space shuttle, the Hubble Space Telescope, and the Earth Observing System satellites.
Space Exploration Technologies Corp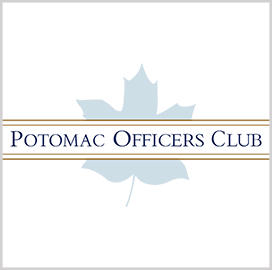 Located in Hawthorne, California, Space Exploration Technologies Corp., commonly known as SpaceX, was founded by one of the most famous personalities nowadays – Elon Musk. SpaceX provides space transportation and communications to reduce interstellar transportation costs and enable the colonization of Mars. SpaceX manufactured the Falcon 9, Falcon Heavy launch vehicles, Cargo Dragon, crew spacecraft, and Starlink communications satellites.
Science Applications International Corp. (SAIC)
Science Applications International Corp. or SAIC is one of the largest NASA contractors providing enterprise applications support and cloud services. SAIC does not just focus on working for NASA facilities. In the federal procurement data system, you may see all their transactions offering services for defense, civilian, and intelligence markets, including high-end solutions in engineering, IT modernization, and mission solutions.
L3Harris Technologies, Inc
L3Harris Technologies (L3Harris) is an American company recognized for its defense and information technologies. They have been part of the prime contractors working for the Department of Defense, whereas they have produced tactical radios, night vision equipment, and spaceborne antennas.
With specialization in surveillance solutions, electronic warfare, and microwave weaponry, L3Harris has been supporting NASA from the very beginning with the early spacecraft technologies through the Mercury, Gemini, Apollo, and up to the recent Mars missions.