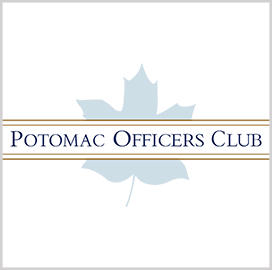 U.S. Department of Homeland Security
Top 5: DHS Execs in GovCon
The Potomac Offices Club — a division of Executive Mosaic — is pleased to feature some of the key government and business leaders driving homeland security programs to safeguard people and infrastructure in the U.S. against evolving threats.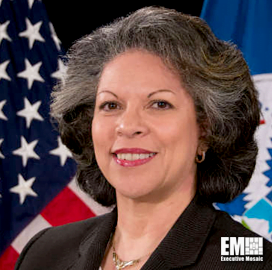 Soraya Correa, Chief Procurement Officer at DHS
Soraya Correa is the current chief procurement officer of the Department of Homeland Security, giving her executive responsibilities over the nine heads of contracting activity dedicated to providing operational procurement services to DHS components, directorates and offices. 
Since taking on the role in January 2015, Correa has led efforts aimed at promoting cooperation across the DHS procurement workforce to ultimately enable and support the DHS mission. 
One of the efforts initiated under Correa's watch is the Acquisition Innovations in Motion framework, which covers the Procurement Innovation Lab and the Education, Development, Growth and Excellence mentoring program, the DHS said. 
Her contributions were also integral in the development of the Homeland Security Acquisition Institute, the Acquisition Professional Career Program, the Strategic Sourcing Program Office and the Office of Small and Disadvantaged Business Utilization.
As a pioneer DHS executive, Correa has been appointed as head of contracting activity for Immigration and Customs Enforcement and associate director of the Citizenship and Immigration Services Enterprise Services Directorate.
Prior to working for the DHS, Correa served other federal agencies, such as the Naval Sea Systems Command, General Services Administration, National Aeronautics and Space Administration and Immigration and Naturalization Service.
Correa is also a multi-awarded leader, having been recognized for her contributions to the acquisition workforce, procurement innovation and promoting meaningful communications with industry. Throughout her career, she has received the 2018 Presidential Rank Award for Distinguished Service, the Secretary's Award for Excellence, Management Support Awards, Federal 100 recognition, Public Sector Partner of the Year and Top Women in Tech award.
She holds an undergraduate certificate in acquisitions management from The American University and a bachelor's degree in management from National–Louis University.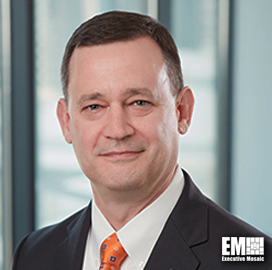 John Coleman, President of Defense and Homeland Security Sector at Peraton
John Coleman, a member of the Potomac Officers Club, has been serving as the president of Peraton's defense and homeland security sector for over two years.
The said role puts Coleman at the forefront of the sector's strategy development and execution,  program performance, growth objectives and efforts aimed at keeping Peraton's strategic technology investment portfolio consistent with customers' future mission requirements.
Coleman also leads the sector in its mission of providing technology integration, engineering, logistics and mission support services to customers scattered across the federal government, including the departments of Homeland Security and State, Peraton said. 
The company's defense and homeland security sector is focused on a number of key programs including the Transportation Security Administration's Integrated Logistics Support program and the Customs and Border Protection agency's Tethered Aerostat Radar System.
Among other things, Coleman also has executive responsibility over current health programs in agencies such as the Department of Veterans Affairs and the Defense Health Agency.
Prior to joining Peraton, Coleman served as the president of the investigative services group at OMNIPLEX World Services, a security and investigations company based in Herndon, Virginia. During his one-year tenure at the company, Coleman was tasked with leading a team consisting of over 2K employees, establishing strong senior customer relationships and improving program performance. 
He also spent more than four years as the vice president of the information and mission solutions business area of PAE's national security solutions business, in which he handled a portfolio focused on DHS and Department of Justice customers. 
Earlier in his career, he held executive roles for companies like FCi Federal, Northrop Grumman and IMDB.
Coleman attended Clemson University, where he earned his bachelor's degree in management and a master of business administration degree in business administration and management.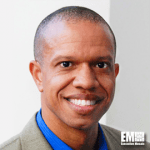 Cedric Sims, Booz Allen's SVP for Justice, Homeland Security, Transportation
Cedric Sims serves as a senior vice president within Booz Allen Hamilton's business unit for justice, homeland security and transportation. 
He provides expertise in cyber and analytics in support of Booz Allen's business with the Department of Homeland Security, Booz Allen said. 
Sims leverages over 25 years of homeland security experience related to acquisitions, risk management, cybersecurity, capital planning, program governance and systems engineering.
He currently also holds senior advisory roles in the Homeland Security Dialogue Forum and the Homeland & Defense Business Council. 
Before joining Booz Allen in 2018, Sims served as the president and CEO of the Evermay Consulting Group, an acquisition strategy specialist that facilitates partnerships between industry and the government.
Sims created and led the DHS Office of Program Accountability and Risk Management. In that role, he handled a program execution portfolio that included policy, governance, support services, program management certification and risk management.
Prior to his DHS career, Sims held leadership roles in the Secret Service, where he oversaw a future operations concept and helped develop a portfolio-based budget. 
His other roles in the Secret Service included network management branch chief, senior infrastructure officer and interagency coordinator. 
Near the beginning of his professional career, Sims served as a program manager at the Texas Center for Applied Technology and as a consultant at SAE. 
Sims earned bachelor's degrees in computer science and journalism and a doctorate in engineering from the Agricultural and Mechanical College of Texas. He later spent a decade holding research and program management roles at several of the university's institutes.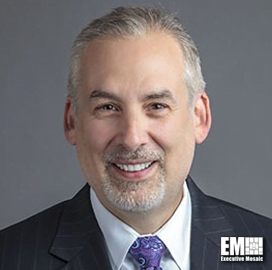 Jordin Cohen, Noblis' VP for Defense, Homeland Security
Jordin Cohen serves as Noblis' vice president for defense and homeland security, a role that allows him to leverage a background in civil service, consultancy and analytics to focus on the defense, intelligence and homeland security communities. 
Cohen holds more than three decades of experience across different sectors working on issues such as homeland defense, counterterrorism and cybersecurity, Noblis said.
He also has experience in business administration, including financial management, communication, business policy and strategic management. 
Before joining Noblis in January 2014 as a defense director, he served as a director in Deloitte & Touche's technology risk practice and as a principal at Booz Allen Hamilton's analytics and security mission area. 
He spent seven years starting 1985 as a defense policy analyst for the Department of Defense, a role he briefly reprised in 1997.
Cohen holds numerous awards and commendations such as the Navy's Meritorious Civilian Service Medal, the DOD's Special Activity Award, the Department of Homeland Security's Letter of Commendation and the National Science Foundation's Doctoral Dissertation Grant. 
He holds a master's degree in political science from the University of Colorado at Boulder and a master's degree in Middle East affairs and international politics from the American University. 
Cohen later became an assistant professor of international relations and foreign policy and a scholar-in-residence at the American University's School of International Business.
He earned a bachelor's degree in government from Oberlin College and joined an overseas student program at Tel Aviv University.   
Cohen currently serves as a non-resident senior fellow at the George Washington University Center for Cyber and Homeland Security.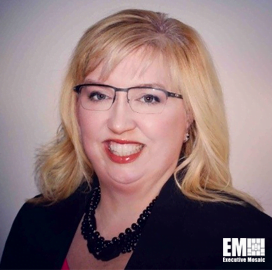 Amy Rall, VP of Homeland and Justice Programs at SAIC
Amy Rall currently works for SAIC as its vice president of homeland and justice programs, a role she took on in March 2020. 
In the said role, Rall offers key contributions to driving SAIC's business growth and delivering technology solutions in line with the federal sector's strategic and operational goals for national security and critical public safety objectives in the Department of Homeland Security and Department of Justice accounts. 
Rall also leads SAIC in terms of solving challenges in secure Agile software development and advanced analytics, efficient commercial managed services for client enterprises, and digital transformation in cloud and infrastructure, according to her LinkedIn profile.
Under her leadership, SAIC has been named as one of the cornerstones of the Future of DHS Project: Protecting the Homeland From Coronavirus, Threats to Democracy, and Other Future Threats. 
Speaking about the new commitment, Rall expressed pride in extending SAIC's long-term partnership with the DHS. 
"DHS sits at the center of national events, whether it is a pandemic, a natural disaster, or an attack on critical infrastructure. They are indispensable in preventing, preparing for, and responding to these threats. It is essential that they have the right policies, technologies, and key talent—government and industry partners—to succeed," Rall said. 
The executive transitioned to SAIC after spending nearly eight-and-a-half years at Unisys, which the former acquired in March. While at Unisys, Rall was responsible for the company's homeland and critical infrastructure practice. Her work for Unisys also merited her a 2017 Federal 100 Award for government and industry leaders. She was recognized for delivering critical solutions to the departments of Homeland Security, Transportation and Energy. Specifically, Rall was lauded for helping the Customs and Border Protection quickly deploy several solutions aimed at enhancing mission capabilities and addressing high-priority homeland security imperatives at the 328 U.S. ports of entry.
ABOUT POTOMAC OFFICERS CLUB
The Potomac Officers Club is owned and operated by Executive Mosaic. Since 2002, Executive Mosaic has been a leader in media and exclusive senior executive networking programs primarily targeted to the U.S. federal government contracting (GovCon) marketplace. In addition to connecting executives of consequence into a fabric of like-minded communities, the company's growing cross-media platform serves as a leading source of news about the people, policies, trends and events shaping the nation's GovCon sector.
Category: Articles
Tags: Amy Rall Booz Allen Cedric Sims Department of Homeland Security John Coleman Jordin Cohen Noblis Peraton SAIC Soraya Correa