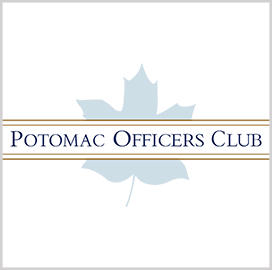 Top 5: Executives in Intell GovCon
The Intelligence Community has become more relevant in recent years as the United States faces new transnational and technological dangers. Last year, the director of national intelligence reported that the domains of space exploration, cyber and emerging technologies each pose threats to the physical and economic competitiveness of the nation.
Some call it espionage, but intelligence gathering is an invaluable process for any company that wants to remain competitive. Competitive businesses rely on data about their products, competitors and market instead of the dubious insights of sales teams, according to win-loss analyst Clodz. 
The Potomac Officers Club — a division of Executive Mosaic — presents some of the prominent players in the private-sector and federal intelligence arenas.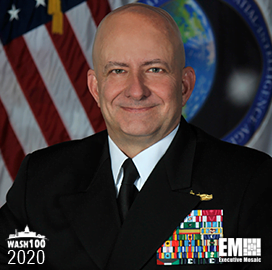 Robert Sharp, 7th NGA Director
Vice Adm. Robert Sharp, a 2020 Wash100 awardee, serves as the seventh director of the National Geospatial-Intelligence Agency, a combat support agency that distributes geospatial intelligence.
Sharp leads the agency under the authorities of the Department of Defense secretary and the director of national intelligence, NGA said. 
Earlier in May, Sharp announced that the NGA will focus on accomplishing three objectives: give primacy to its core missions, be the world's premier GEOINT force and relentlessly pursue a whole-of-research approach.  
"We have arrived at a historic inflection point — for our nation, NGA and the community. This is a time of great change and great challenge, but also one of great hope and great opportunity," Sharp said in a May 14 press release. 
Before he assumed his current role in February 2019, Sharp served as a commander within the Office of Naval Intelligence and as the director of the National Maritime Intelligence-Integration Office.
He was initially assigned as the director of intelligence for the Special Operations Command.
Sharp's operational tours include his deployment on USS Ranger, USS Constellation and USS Harry S. Truman. 
He was also deployed to Afghanistan as an intelligence director of a special operations task force. In that role, Sharp led joint, inter-agency intelligence professionals in support of Operation Enduring Freedom.
Sharp is a recipient of the Vice Admiral Rufus L. Taylor award for excellence in instruction, the Army's Knowlton Award for Military Intelligence, the Rear. Adm. Edwin T. Layton leadership award and the Naval Foundation award for excellence in operational intelligence support. 
He earned a bachelor's degree in English and was commissioned through the Officer Candidate School in 1988. 
The director also holds a Naval War College diploma and earned a master's degree in national resource strategy from the Industrial College of the Armed Forces.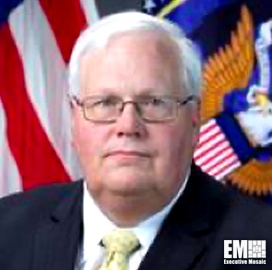 Neil Wiley, ODNI's Principal Executive
Neil Wiley serves as the principal executive of the Office of the Director of National Intelligence. Earlier in May, he assumed the role to perform the duties of the principal deputy director of national intelligence until the Senate confirms someone permanent for the post.
Wiley boasts a 35-year-long career in national security, spanning his experience as a naval officer and as a civilian intelligence professional, DNI said. 
In a May 13 press release, Acting Director of National Intelligence Richard Grenell said Wiley is eminently qualified for his role of advancing the United States' national security. 
Wiley most recently served in ODNI as the chairman of the National Intelligence Council. In the said role, he was responsible for leading the council's analysis across the Intelligence Community in support of national policy matters. 
He also held multiple leadership roles in the Defense Intelligence Agency, a federal agency that specializes in defense and national intelligence. Wiley led the agency's all-source analytic effort as director of analysis. 
His other roles in DIA include principal deputy director of analysis, chief of the Defense Technology and Long-Range Analysis Office and chief of the Military Forces Analysis Office. 
Wiley also served in the U.S. European Command's Joint Analysis Center as deputy director of intelligence, among other roles.
His awards and honors include the Presidential Rank Award-Meritorious Senior Executive, the DIA Director's Award and the DIA Exceptional Civilian Service Medal.
He was named an honorary officer of the Most Excellent Order of the British Empire for his service as a U.S. Liaison Officer to the British Permanent Joint Headquarters.
Wiley studied biological sciences, ancient history and classical languages at the University of Maryland Baltimore County.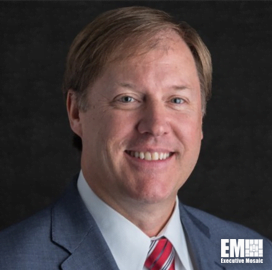 Scott Briggs, Senior Director of DoD Business Development at ViON
Scott Briggs serves as the current senior director of Department of Defense business development at ViON.
Briggs was promoted to his current position after briefly serving as ViON's director for DoD and intelligence community sales, in which he was tasked with delivering the company's solutions and as-a-service offerings, from cloud to artificial intelligence, in support of information technology modernization challenges.
His career with ViON dates back to August 2011, when he was named director of business development for the company's Navy, Marine Corps and NASA programs, according to his LinkedIn profile.
Briggs was able to help NASA understand the right applications of different as-a-service models, which eventually led to the agency's issuance of an on-premise cloud request for quotations. 
Briggs has decades worth of experience working with telecommunications equipment, semiconductor and engineering, and technical services companies. 
Previously, the executive served as senior vice president for Belcan, where he directed management teams at Defense Advanced Research Programs Agency, Department of Homeland Security, Air Force Research Labs, Naval Air Systems Command, Department of State and the Department of Energy.
He was also the assistant executive director of systems engineering at Sensor Technologies, which was acquired by ManTech in 2010. While at Sensor Technologies, Briggs served as the program manager for task orders with a maximum value of $300M and 47 different efforts aimed at creating, fielding, and maintaining several types of intelligence systems for the Army, DARPA, and other DoD customers.
Additionally, he spent four-and-a-half years as vice president and director of training at Preliator Group. The said role gave Briggs the opportunity to formulate and establish solutions that ensured the success of information sharing and intelligence gathering programs in support of homeland security missions.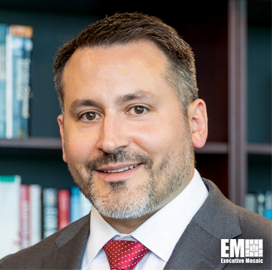 Charles Clancy, VP for Intelligence Programs at MITRE
Charles Clancy, a Potomac Officers Club member, has been serving as the vice president for intelligence programs in MITRE's Center for Programs and Technology since July 2019.
The said role entails providing executive oversight on the organization's technical strategy and priorities relative to the intelligence community, including ensuring technical quality, affordability, and timely delivery of work products. Clancy is also responsible for nurturing a developmental culture for MITRE employees and accelerating technical innovation to address the future demands of government sponsors, MITRE said. 
In addition, Clancy's current position also puts him in charge of MITRE's tech strategy for 5G and cyber, according to his LinkedIn profile.
With over 35 years of industry experience, Clancy has established himself as an internationally renowned expert in wireless security, including 5G, artificial intelligence and machine learning, and a trailblazer in spectrum security and cryptographic authentication. 
He joined MITRE after spending nine years at Virginia Tech, where he most recently served as the founding executive director at the Hume Center for National Security and Technology. In the said role, Clancy managed all aspects of program development, execution, and operations for advanced research and student experiential learning programs. While at Virginia Tech, he was also appointed as a Bradley professor of cybersecurity and interim executive director of commonwealth cyber initiative. 
Before working for Virginia Tech, Clancy co-founded HawkEye 360, a defense and space company that pioneered the industry's first commercial space-based radiofrequency geospatial intelligence. He was also the co-founder of wireless company Federated Wireless, where he led the development of the 3.5 GHz spectrum sharing ecosystem and architectural approach that served as the foundation for the Citizens Broadband Radio Service.
He began his career at the National Security Agency, taking on research, engineering, and operations roles, with emphasis on wireless communications.
Clancy also made key contributions to wireless security protocol standardization, on top of holding leadership positions within the Internet Engineering Task Force, Wireless Innovation Forum, and Institute for Electronics and Electrical Engineers.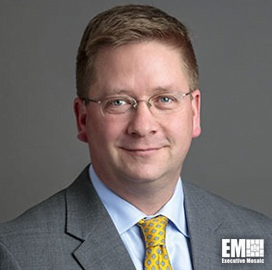 Rich Jacques, Noblis' Vice President of Intelligence
Rich Jacques, a Potomac Officers Club member, serves as Noblis' vice president of intelligence. He is responsible for directing the company's business in the intelligence, national security and law enforcement sectors of government. 
Jacques leverages more than two decades of experience in leading initiatives related to technology modernization, organizational performance and growth strategies, among others, Noblis said. 
According to Noblis' profile, Jacques specializes in matters regarding business optimization such as strategy development, change management, technology transformation, organizational process improvement, contract and program management and capital strategies. 
Before he joined Noblis in January 2019, Jacques briefly served as the director of intelligence capture at Belcan, an information technology and services company based in Cincinnati, Ohio. 
Jacques spent nearly 21 years of his career holding intelligence roles at Booz Allen Hamilton. He led the company's consulting practice in the service of customers from the Intelligence Community. 
He began his professional career as a systems engineer at Intergraph, a computer software company based in Madison, Alabama. 
Multiple programs that Jacques was involved in have been recognized for excellence through the Director of National Intelligence award and other awards. 
He earned a master's degree in information systems from Johns Hopkins University School of Business and a bachelor's degree in geography from the University of Mary Washington. 
Jacques is also a certified project management professional who has been recognized as a Scaled Agile Framework Scrum Master. The ITIL Foundation for IT Service Management also recognized Jacques' credentials. 
ABOUT POTOMAC OFFICERS CLUB
The Potomac Officers Club is owned and operated by Executive Mosaic. Since 2002, Executive Mosaic has been a leader in media and exclusive senior executive networking programs primarily targeted to the U.S. federal government contracting (GovCon) marketplace. In addition to connecting executives of consequence into a fabric of like minded communities, the company's growing cross-media platform serves as a leading source of news about the people, policies, trends and events shaping the nation's GovCon sector.
Category: Articles
Tags: Charles Clancy DoD govcon government contracting Intelligence Community MITRE National Geospatial-Intelligence Agency national intelligence Neil Wiley NGA Noblis ODNI Rich Jacques Robert Sharp Scott Briggs ViON