Top 5: Executives to Watch in DoD GovCon
The Potomac Officers Club — a division of Executive Mosaic — presents you some of the GovCon arena's prominent defense leaders in government and industry who are shaping the marketplace through their vision or achievement.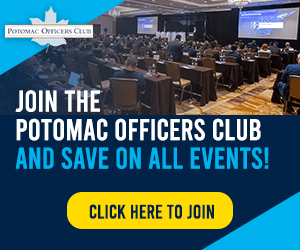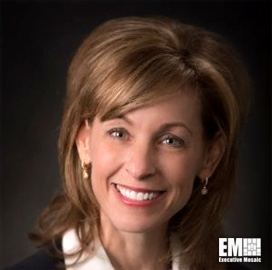 Executive Profile: Leanne Caret, President, CEO of Boeing Defense, Space and Security
Leanne Caret is the president and chief executive officer of Boeing's defense, space and security business, a role she took on in February 2016.
Her current position puts her at the helm of the $26B business unit that caters to customers across defense, government, space, intelligence and security markets in countries including the U.S., Australia, India, Saudi Arabia and the U.K.
A second-generation Boeing employee, Caret previously served as the company's global services and support president, BDS chief financial officer and vice president and general manager of vertical lift — a role wherein she handled the program execution for a portfolio of cargo, tiltrotor and attack rotorcraft, according to Boeing.
A multi-awarded executive, Caret is a four-time Wash100 Award winner. Her efforts in leading the development of Boeing's Starliner spacecraft, securing major defense contracts and fast-tracking influential aerospace technology have merited her a 2020 Wash 100 Award from Executive Mosaic. Similar related feats, including providing oversight to Boeing's multi-billion dollar contract awards and artificial intelligence integration, landed her the 2019 Wash100 Award. In addition, she was also included in the Women in Aviation Hall of Fame, the 2018 Bloomberg 50 list and Fortune magazine's Most Powerful Women list from 2017 to 2019.
Caret was elected as an associate fellow of the American Institute of Aeronautics and Astronautics and a fellow of the Royal Aeronautical Society.
She earned her bachelor's degree in business administration from Kansas State University and a master of business administration degree from Wichita State University. Additionally, she received certifications in Harvard University's program for leadership development and the international security defense program.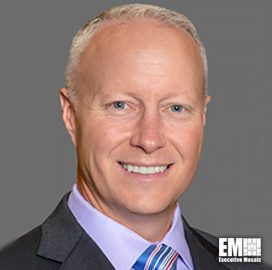 Gerry Fasano, Leidos Defense Group President
Gerard "Gerry" Fasano took on the role of Leidos' defense group president in 2018, leading the delivery of advanced systems, solutions and services to the company's clients in the defense sector.
The said role puts him at the forefront of developing solutions for a number of areas, including autonomy and advanced analytics, digital transformation, enterprise logistics and command, control, communications, computers, intelligence, surveillance and reconnaissance across sea, ground, air and cyberspace.
As a five-year Leidos executive, the 2020 Wash100 winner also provided oversight on efforts aimed at fostering business growth and account management during his tenure as executive vice president and chief business development and strategy, Leidos said.
Fasano joined Leidos after an 11-year career at Lockheed Martin, where he most recently served as the executive lead for the merger of the company's information systems and global solutions business with Leidos. According to his LinkedIn profile, he also dedicated two years to Lockheed as its vice president and general manager for strategy and business development and mergers and acquisition, managing $8B in orders and offering strategic guidance to the company's defense and intelligence, civil, commercial markets, and global systems lines of business.
Outside of the private sector, the executive served as a board member for Villanova University Engineering, Liberty USO, Armed Forces Communications and Electronics Association, Chamber of Commerce and Junior Achievement.
Fasano completed both his bachelor's and master's degree in electrical engineering at Villanova University.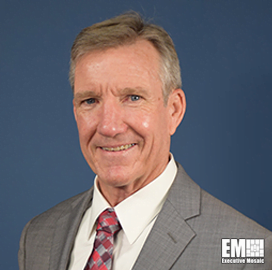 Herbert Carlisle, NDIA's President, CEO
Herbert Carlisle serves as the president and CEO of the National Defense Industrial Association, a trade organization for the U.S. government and the defense industrial base.
Before joining NDIA in June 2017, Carlisle served for 39 years in the Air Force and retired in March 2017 as a four-star general. His last assignment was as commander for the Air Combat Command at Langley Air Force Base in Virginia.
Carlisle also served as the commander of Pacific Air Forces, the air component commander of the Pacific Command and the executive director of the Pacific Air Combat Operations Staff at Joint Base Pearl Harbor, Hawaii, NDIA said.
The former general served in various operational and staff assignments and commanded a fighter squadron, an operations group, two wings and a numbered air force.
During his time as a joint service officer, he served as chief of air operations for the Central Command Forward in Riyadh, Saudi Arabia, and participated in Operation Restore Hope in Somalia.
Carlisle also joined Operation Provide Comfort in Turkey and Operation Noble Eagle, an ongoing homeland security partnership between the United States and Canada.
His other roles in the military include director of operational planning, policy and strategy; deputy chief of staff for air, space and information operations, plans and requirements; and director of legislative liaison at the Office of the Secretary of the Air Force.
He is a command pilot who boasts more than 3.6K flying hours in various aircraft.
Carlisle earned a bachelor's degree in mathematics from the U.S. Air Force Academy and a master's degree in business administration from the Golden Gate University of San Francisco.
He also completed studies at the Squadron Officer School, the F-15 Fighter Weapons Instructor Course, Air Command Staff College, Armed Forces Staff College and the Army War College.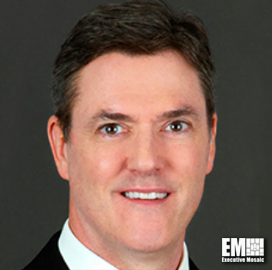 Michael LaRouche, SAIC's GM for National Security, EVP
Michael LaRouche serves as the executive vice president and general manager of Science Applications International Corporation's national security group.
He supports customers from the Intelligence Community, Air Force, combatant commands and several Department of Defense agencies such as the Office of the Secretary of Defense and the Defense Information Systems Agency.
SAIC, an information technology and technology integration company based in Reston, Virginia, develops solutions in cloud services, cyber, software, analytics, simulation and training.
LaRouche has led technological efforts in cyber, analytics, automation and special mission applications throughout his career, SAIC said.
Before he joined SAIC, LaRouche served as Raytheon's VP and is credited with driving profitable growth. He led several major business units and supported customers in the sectors for space, intelligence and defense.
LaRouche worked with clients from NASA, the National Oceanic and Atmospheric Administration, the National Reconnaissance Office, the National Security Agency and other IC agencies.
Raytheon is a major defense contractor and industrial firm that largely works on weapons and military and commercial electronics.
Earlier in his career, LaRouche held leadership roles in Lockheed Martin and Hughes.
He earned a master's degree in electrical engineering from the University of Colorado and a bachelor's degree in electrical engineering from the University of Michigan.
LaRouche is a member of the council of technology and innovation for the Intelligence and National Security Alliance, a nonpartisan professional organization for private and public-sector members of the IC.
He also contributes to education in the fields of science, technology, engineering and mathematics by volunteering as a tutor in calculus and physics.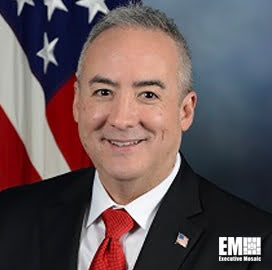 Kim Herrington, DOD Acting Principal Director of Defense Pricing and Contracting
Kim Herrington has been the acting principal director for defense pricing and contracting within the Department of Defense's Office of the Secretary of Defense since November 2018.
In addition to taking charge of the entirety of DoD's contract pricing and procurement policy matters, including the department's $300B annual contract engagements, Herrington is double-hatted as the principal adviser to the undersecretary of defense for acquisition and sustainment.
He provides the USD A&S strategic guidance on acquisition and procurement negotiation strategies for both major weapon systems programs and major automated information systems programs, as well as the implementation of the DOD's operational priorities, the OSD said.
Herrington assumed his current position after serving as director for industrial base acquisition management for A&S. In the said role, he provided the undersecretary of defense practical recommendations to the U.S. defense acquisition process.
Prior to entering the federal government, the executive spent four years as senior vice president and chief financial officer of Textron Systems, a defense and space company specializing in aeronautics, engineering, unmanned systems and electronic warfare. According to his LinkedIn profile, he contributed to the company's more than 50 percent growth in terms of return on sales over a four-year period. He served as a member of the Textron Systems Executive Leadership Team and the Textron Finance Council.
He also spent over seven years at Textron subsidiary Bell Helicopter, where he was appointed as director of the earned value management system and vice president of cost management integration.
In the mid-1980s, he began his 20-year career at Lockheed Martin Aeronautics, landing roles in cost management, finance and subcontract management.
Herrington holds a bachelor's degree in economics from the University of California at Los Angeles and a master of business administration degree in finance from the University of Southern California.
ABOUT POTOMAC OFFICERS CLUB
The Potomac Officers Club is owned and operated by Executive Mosaic. Since 2002, Executive Mosaic has been a leader in media and exclusive senior executive networking programs primarily targeted to the U.S. federal government contracting (GovCon) marketplace. In addition to connecting executives of consequence into a fabric of like minded communities, the company's growing cross-media platform serves as a leading source of news about the people, policies, trends and events shaping the nation's GovCon sector.
Category: Articles
Tags: defense Department of Defense DoD Gerry Fasano govcon government contracting Hawk Carlisle Kim Herrington Leanne Caret Michael LaRouche