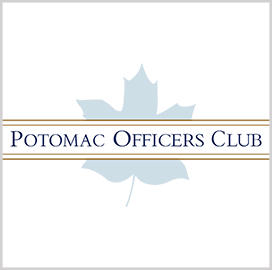 Top 5: Executives to Watch in Government Contracting
The Congressional Budget Office forecasts that the government will spend $7T on defense over the decade and will continue its trend of investing more in the sector. With rising military spending, the Bank of America is optimistic about the financial futures of businesses that provide shipbuilding, drones, advanced weapons, food supplies and similar services.     
Federal contracting overall grew steadily over the past five years, rising by an average of 6 percent year-on-year, according to Bloomberg government. Government contracting industry leaders are expected continue building skilled workforces to secure sectors such as information technology and cybersecurity.
The Potomac Officers Club – a division of Executive Mosaic – features five veterans of the government contracting practice from both the civilian and military sectors.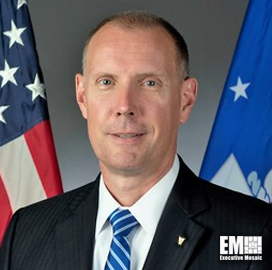 Timothy Applegate, Director of Air Force's Acquisition Management, Integration Center
Timothy Applegate serves as the director of the Air Force's Acquisition Management and Integration Center, located at Joint Base Langley-Eutis in Hampton, Virginia.
Applegate is responsible for an acquisition portfolio worth over $15B, leveraging over 32 years of experience in acquisition and contracting. He also serves as the accounting senior business and technical manager for all military acquisitions, the Air Force said.
The retired colonel is a member of the Defense Acquisition Corps and has a Level III certification under the Defense Acquisition Workforce Improvement Act. Applegate also sits on the National Contract Management Association's board of directors. 
The scope of his acquisition duties includes major operations and maintenance programs, command advisory and assistance services and command strategic sourcing. 
His other leadership responsibilities include cradle-to-grave acquisition, program management and weapon systems operations in support of Global Hawk/Reaper remotely piloted aircraft maintenance and War Reserve Materiel.
Applegate also handles programs such as the Combat Air Forces Contracted Air Support, Counter Narcotic & Global Threats, Counterdrug Forward Operating Locations, Nellis Backshop and T-38 Aircraft Maintenance Programs, North Warning System, Precision Measurement and Equipment Laboratories, Aerial Targets and other multi-functional programs.
Before he assumed his current role, Applegate served as the director of the Defense Advanced Research Project Agency's Contracts Management Office. In the said role, he fulfilled the duties of the senior procurement executive and the head of contracting activity for all DARPA acquisition issues. 
Applegate earned a master's degree in national resource strategy from the Industrial College of the Armed Forces, a master's degree in procurement and acquisition management from Webster University and a bachelor's degree in human factors engineering from the U.S. Air Force Academy.
He also took leadership and acquisition courses at the Defense Acquisition University and Federal Executive Institute.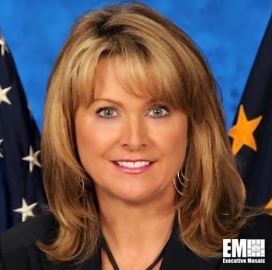 Melissa Starinsky, CMS' Director of Acquisition, Grants Management
Melissa Starinsky serves as the director and head of contracting activity within the Centers for Medicare Services' Office of Acquisition and Grants Management.
She is responsible for overseeing the execution of CMS' activities related to contracting, discretionary grants and inter-agency agreements.
Before stepping into her current role in June 2016, Starinsky served as the director of the Federal Acquisition Institute, an organization that promotes career development and strategic human capital management for the acquisition workforce, according to her LinkedIn profile.
Her duties in the said role included training contractors, program and project managers and contracting officer representatives across the government. She also assisted other government agencies with their strategic acquisition workforce needs.
Starinsky spent two years as the chancellor of the Veterans Affairs Acquisition Academy, which operates as an academy designed to benefit both the Department of Veterans Affairs and veterans.
She had also served in VA before as vice chancellor of the agency's acquisition internship school.
For three years in between her service in the two agencies, Starinsky worked at CMS as the deputy director of contracts.  
Starinsky spent two years starting 2006 working in the private sector as an acquisition workforce consultant.
She began her professional civilian career in 1994 with a five-year stint as a contracting officer for the Food and Drug Administration. Starinsky spent the next seven years as the staff college director of the FDA's Center for Veterinary Medicine.
For five years prior, Starinsky served as a contract officer for the Navy, performing her duties in the Washington, D.C., area.  
Starinsky earned a bachelor's degree in business management from the University of Maryland and graduated from the Federal Executive Institute, according to the Federal Business Council website.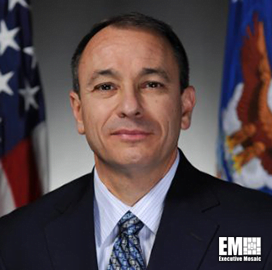 Ron Poussard, Owner, COO of Applied Federal Contract Associates
Ron Poussard is the owner and chief operating officer of Applied Federal Contract Associates, a professional consulting firm established in March 2017.
Backed by 35 years of experience working with agencies like the Department of Defense and NASA, Poussard helps the firm provide practical approaches and solutions to businesses dealing with government contracting matters.
The company's services cover federal contract processes, regulations and policies, including source selection processes, business development and capture strategies, requests for proposal and proposal evaluation, as well as subcontracting, teaming, networking and customer communications, according to Poussard's LinkedIn profile.
Most recently, Poussard spent over two years with Advanced Concepts and Technologies International, serving as executive vice president for contracts. During his tenure at the company, he led engagements with the Department of Defense, including contracts for the F-35 aircraft and space, cyber, finance, engineering and logistics projects. He also supported cyber acquisition contracts for the Department of Homeland Security and acquisition and logistics work for commercial customers.  
He also dedicated more than three years serving for NASA as director of contract and grant policy. In the said role, Poussard was tasked with keeping the agency's contract policies and processes compliant with Federal Acquisition Regulation and the NASA FAR Supplement. He was also responsible for the cost and price analysis for the agency's $14B annual budget for space systems development and mission support services.  
Additionally, Poussard championed the Air Force's small business development and contracting engagements. As director of small business programs, he led contract spending, program policies and strategies relative to small businesses.  
His career with the Air Force dates back to 1987, holding a number of roles such as deputy contracting director at Bolling Air Force Base and lead analyst for the C-17 program.  
Poussard holds a bachelor's degree in political science from Northeastern University and a master's degree in national security studies from Georgetown University.
Jerry McGinn, Executive Director of the Center for Government Contracting at George Mason University's School of Business
Jerry McGinn serves as the current executive director of the Center for Government Contracting at George Mason University's School of Business.
Since taking on the role in June 2018, McGinn has led what is now recognized as a research, education and training hub dedicated to helping the government, industry and academia tackle government contracting issues.  
A GovCon Expert, McGinn is an executive with more than 28 years of experience, having worked for defense industry, government, think tanks and the military, with emphasis on defense acquisition and industrial base policy, corporate mergers and acquisitions, supply chain integration and defense strategy, according to his LinkedIn profile.
Concurrently, he serves as the president of McGinn Defense Consulting, helping aerospace and defense and government services companies address strategy and policy issues. McGinn offers expertise on critical issues across the national security marketplace, including defense security cooperation regulations and policies, market entry strategies into the defense market and advanced manufacturing partnerships.  
He is also a member of the Homeland Security Advisory Council's Economic Security Subcommittee. 
Prior to assuming his current position, McGinn helped transform the DoD's approach to and analysis of the defense industrial base. During his three-year tenure at the department, he served as acting deputy assistant secretary and principal deputy director of manufacturing and industrial base. His positions at the DoD put him in charge of a five-year, $700M budget, defense-related M&A and transactions, assessments of critical industry sectors and manufacturing programs.  
McGinn remains involved with DoD matters like the Cybersecurity Maturity Model Certification, albeit in an analyst role. In a March appearance, McGinn said the CMMC does not only concern the DoD, as it impacts companies and individuals as well, according to an article published in GovConWire.  
"Cybersecurity is imperative for all individuals and companies, regardless of whether you are doing business with DoD," he said.
Previously, he also worked for Deloitte as a specialist leader and for QineticQ North America's Technology Solutions Group as vice president for strategic initiatives.  
McGinn earned his bachelor's degree in modern European history at the U.S. Military Academy at Westpoint. He also attended Georgetown University, where he completed his master's degree in foreign service and history and a doctorate in history.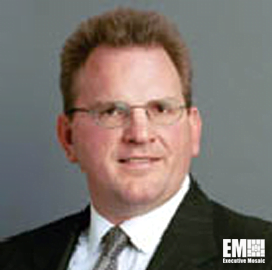 James McAleese, Principal at McAleese & Associates
James McAleese is the principal at McAleese & Associates, a government contracts consultancy and legal firm that he founded in 1992. 
He created the firm to help companies of all sizes meet the requirements to do business with the government, in addition to providing relevant legal consulting, according to the McAleese & Associates website. 
McAleese, a three-time Wash100 winner and GovCon Expert, leverages his nearly three decades of industry experience and his extensive understanding of the political and budgetary environment to help his clients maintain their credibility with the government.
He also helps his clients secure funds for programs and technologies, find solutions for struggling programs and improve relationships with the government.
As a consultancy focused on the defense and space sectors, McAleese & Associates is primarily serves clients who work with the departments of Defense, Homeland Security and State.
The firm is sought out by DOD and industry leaders for advice on policy matters and impacts of industry trends. McAleese & Associates provides consulting services for any aspect of government contract work such as compliance, awards, pricing and disputes. 
Before founding the firm, McAleese was a practicing attorney in government contracts law based in Washington, D.C. He has since been involved in several professional organizations that support the Untied States' defense and intelligence interests.
McAleese has served on the board of advisors of the National Contract Management since 1997 and on the board of directors of the National Defense Industrial Associates since 2001. 
He earned a bachelor's degree and a master's degree in international relations from Case Western Reserve University. McAleese also holds a master's degree in government contracts from The George Washington University Law School. 
ABOUT POTOMAC OFFICERS CLUB
The Potomac Officers Club is owned and operated by Executive Mosaic. Since 2002, Executive Mosaic has been a leader in media and exclusive senior executive networking programs primarily targeted to the U.S. federal government contracting (GovCon) marketplace. In addition to connecting executives of consequence into a fabric of like-minded communities, the company's growing cross-media platform serves as a leading source of news about the people, policies, trends and events shaping the nation's GovCon sector.
Category: Articles
Tags: acquisition Acquisition Management and Integration Center Center for Government Contracting Centers for Medicare and Medicaid Services George Mason University govcon government contracting Headquarters Air Combat Command James McAleese Jerry McGinn Joint Base Langley-Eustis Melissa Starinsky Office of Acquisition and Grants Management Officer of Applied Federal Contract Associates procurement Ron Poussard Timothy Applegate