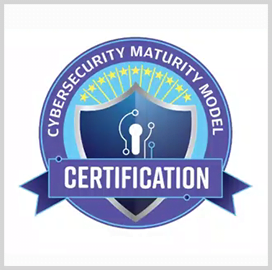 Top 5: Faces to Watch in GovCon Cybersecurity
Top 5: Executives to Watch in GovCon Cybersecurity
The Potomac Officers Club — a division of Executive Mosaic — looks at five prominent individuals in the public and private sectors who aim to help drive security efforts in the digital age.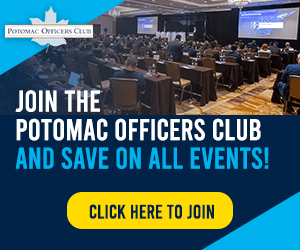 The Department of Defense has begun work on "Cybersecurity Maturity Model Certification," a program to ensure the cyber readiness of defense primes along with their subcontractors by requiring them to undergo audits and demonstrate compliance in order to pursue future contracts. Pentagon officials said the new program remains on track despite few interruptions during the coronavirus pandemic.
In line with this cybersecurity effort, the Potomac Officers Club will hold its CMMC Forum on June 24 to provide information about the program's timeline and the impact DoD's enhanced standards will have on the defense industrial base as well as the larger federal contracting space.
Here is our list of five government and industry veterans who are playing key roles in the cybersecurity field.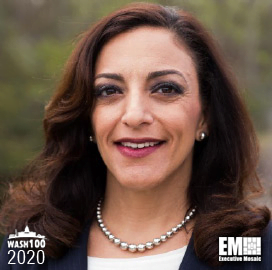 Katie Arrington, CISO, Office of the Undersecretary of Defense for Acquisition and Sustainment
Katie Arrington, a 2020 Wash100 awardee, serves as the chief information security officer for the Department of Defense's assistant secretary for defense acquisition. Her task is to coordinate the Office of the Undersecretary of Defense for Acquisition and Sustainment and align acquisition cyber strategy.
She leads efforts to ensure strong supply chain risk management, to establish defense industrial base security and resilience and to create a common cybersecurity standard. Arrington works with cyber professionals and legislators to optimize spending on and increase compliance with the National Defense Authorization Act, according to her LinkedIn profile.
She is also responsible for aligning the objectives of the Pentagon's multiple cybersecurity efforts and standards. Her work supports both the agency and industry in relation to acquisition and sustainment matters.
Before joining the Department of Defense in January 2019, Arrington served in the South Carolina House of Representatives from the 94th district. For two years, she served as Dispersive Technologies' vice president of sales operations for the military and the government. Dispersive is a software and cloud-based technology solution provider based in Charleston, South Carolina.
Arrington briefly served as a system integrator account manager at Benefitfocus, a Charleston-based provider of benefits technology. She held various roles on the board of directors of the Charleston Defense Contractors Association, including chair of the communicator committee, chair of the philanthropy committee and co-chair of the sponsorship committee.
Arrington also served as a research analyst at Booz Allen Hamilton, where she is credited with successfully carrying out business development efforts related to defense and federal contracts. In support of Booz Allen's government programs, Arrington worked in the fields of program management, operations and maintenance, logistics, cybersecurity, training, communications, information technology, engineering and construction, base support services and equipment systems design and installation.
Her other past roles include VP at Catalyst Development, VP of development at Jessco Homes and sales staffer at Expeditors International. Arrington attended political science classes at Canisius College and political science and government classes at Walden University.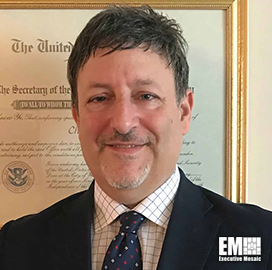 Charles Brooks, CEO, Founder of Brooks Consulting International
Charles "Chuck" Brooks currently serves as president of Brooks Consulting International, a Singapore-based government relations and marketing firm, which he established.
A globally renowned cybersecurity expert, Brooks established himself across the public and private sectors through numerous event engagements and writings on cyber tech and policy in several publications, including Forbes, Huffington Post, The Hill, Federal Times, NextGov and Government Security News.
Brooks' ties with the federal government can be traced back to his contributions in establishing the Office of Legislative Affairs within the Department of Homeland Security, where he also served as the first director of legislative affairs for the DHS Science & Technology Directorate, Brooks CI posted
He is a multi-awarded executive, having been awarded the Cybersecurity Excellence Awards Winner for 2017 and Cybersecurity Marketer of the Year Winner in 2016. Outside of the federal sector, Brooks worked for General Dynamics' mission systems business as a principal market growth strategist for cybersecurity systems.
He was also appointed as vice president in companies including Xerox, OSI Systems' Rapiscan Systems subsidiary and SRA International. Brooks earned his bachelor's degree from DePauw University and a master's degree from the University of Chicago. He also holds a Certificate of International Law from The Hague Academy of International Law, Netherlands.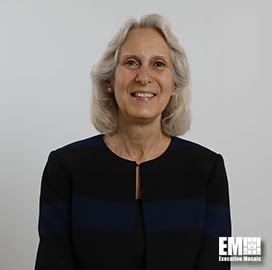 Tina Kuhn, CyberCore Technologies President, CEO
CyberCore Technologies' president and CEO, Tina Kuhn, leverages 35 years of leadership experience in defense and intelligence business development. She has served customers from Intelligence Community agencies, the defense sector, state and local governments and allied nations.
Kuhn specializes in strategy development and implementation, organizational transitions, financial improvements, management of profit and revenue, marketing, staffing, budgeting and personnel management.
In 2017, WashingtonExec recognized Kuhn as one of the "Top 25 Leaders in Government Contracting You Should Know About," CyberCore said. CyberCore provides cyber supply chain risk management value-added reselling, information technology-as-a-service and professional services for government and commercial customers.
Before joining CyberCore in October 2016, Kuhn served as a senior vice president at Sotera Defense Solutions, where she led the cyber systems and solutions division. She spent over 14 years as a VP and a senior program manager at Science Applications International Corporation.
Kuhn worked with customers such as the National Security Agency, the Air Force, the FBI, the Drug Enforcement Administration, the Navy, the CIA and NASA, among other federal and state agencies.
After leaving SAIC in January 2008, she served as General Dynamics' vice president and business line manager. Kuhn also served as Northrop Grumman's vice president, leading a 1.4K-strong cybersecurity business unit worth about $450M a year. She earned a bachelor's degree in information systems management from the University of Maryland, which also granted her a program management professional certificate.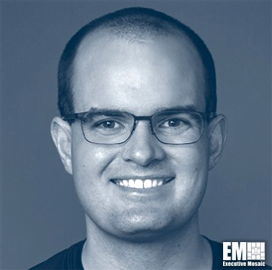 Matt Kraning, Co-Founder, CEO at Expanse
Matt Kraning is the chief executive officer of Expanse, a computer software company specializing in cybersecurity, network security, internet security, enterprise software, and software-as-a-service that he co-founded in 2012.
Headquartered in San Francisco, Virginia, Expanse caters to over 10 percent of the routable internet and improves visibility, governance and information technology operations to reduce risks associated with internet assets.
With over 10 years of industry experience, Kraning has gained industry knowledge on electrical knowledge, image and signal processing, computer vision, programming and simulations, in addition to expertise in large-scale optimization, distributed sensing and machine learning algorithms run on massively parallel systems, according to his LinkedIn profile.
Before co-founding Expanse, Kraning spent more than two years as a consultant for the Defense Advanced Research Projects Agency. Earlier in his career, he was a quantitative analyst for DE Shaw & Co. and a technical lead at Ballast Energy Systems.
Kraning is an alumnus of Stanford University, where he completed his bachelor's degree in physics, and a master's and doctorate degree in electrical engineering. Additionally, he attended Commonwealth School.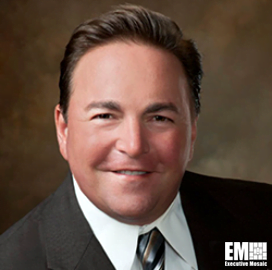 Stephen Kovac, Zcaler's VP for Global Government, Compliance
Stephen Kovac, as Zcaler's vice president for global government and compliance, is responsible for overall strategy, productizing and certification for the Zcaler platform across global governments.
Kovac leverages over 27 years of experience in the information technology and security industry. He also holds extensive experience in public-sector and compliance affairs.
In his current role, Actiac is primarily focused on the Federal Risk and Authorization Management Program, Trusted Internet Connection/Managed Trusted Internet Protocol Services policies and zero-trust network for federal, the American Council for Technology and Industry Advisory Council said.
Before joining Zscaler in April 2017, Kovac served as executive VP and head of the public-sector business for VAZATA, a Texas-based technology company providing infrastructure-as-a-service solutions to public-sector customers.
Kovac briefly served as BT Global Services' VP and chief strategy officer for the company's security business in the Americas. He also served as Pinnacle Technical Resources' senior VP, responsible for all sales, account management, sales strategy and innovation for the Americas. Kovac supervised directors, managers, account executives, associates and other staff.
For nearly a year, he served as Terremark's vice president, responsible for the integration and ongoing sales, engineering operations post-Verizon acquisition. His other past roles include president at Connect One Communications, investment banking VP at Bear Stearns/Schneider Securities, president at Saf-T-Loc and investment broker at A.G. Edwards and Sons.
He earned a bachelor's degree in psychology from Southern Methodist University and a bachelor's degree in psychology from the University of Missouri-Saint Louis.
Category: Articles
Tags: Brooks Consulting International Charles Brooks CyberCore Technologies cybersecurity Department of Defense Expanse govcon government contracting Katie Arrington Matt Kraning Stephen Kovac Tina Kuhn Zcaler