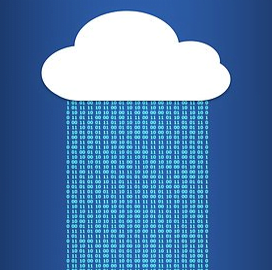 Top 5: GovCon Cloud Executives to Know
Moving to the cloud is a key consideration in the federal information technology modernization push. Government spending on cloud products and services will increase at a compound annual growth rate of 9.6 percent to reach $9.1B by fiscal 2024, according to a Deltek forecast.
For agencies and contractors, the Federal Risk and Authorization Management Program, or FedRAMP, serves as a baseline to ensure the security of cloud offerings prior to deployment in government IT operations.
The Potomac Officers Club — a division of Executive Mosaic — features some of the GovCon arena's key executives who seek to drive cloud adoption at public and private IT organizations.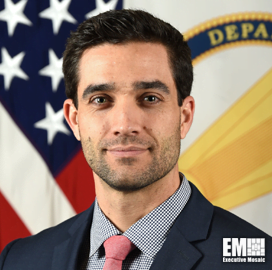 Paul Puckett, Director of Army's Enterprise Cloud Management Office
Paul Puckett is the current director of the Army's Enterprise Cloud Management Office, the service's centralized enterprise-wide resource dedicated to facilitating efficient cloud migrations.  
The role puts Puckett at the forefront of leveraging cloud services and resources to provide the Army with actionable information. 
Since taking on the role in November 2019, Puckett has also been responsible for guiding the ECMO in helping the Army achieve full systems convergence in line with the service's multi-domain operations concept, which seeks to link systems, including sensors and any command and control node, across all domains, the Army said.  
Puckett joined the Army after holding executive positions in both the private and government sectors, where he led large cloud migrations and delved into architecture development and security efforts related to the cloud environment. 
Most recently, he spent over a year and half at cloud and software services company Pivotal Software as the chief technology officer of its federal business. He also dedicated nearly six years at the National Geospatial-Intelligence Agency, serving the roles of core IT director and branch chief for expeditionary support. 
Earlier in his career, Puckett worked as a system engineer and for NetCentrics and CACI International.
Puckett earned his bachelor's degree in science from Liberty University and his master's degree in systems engineering from George Washington University.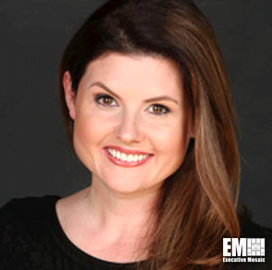 Ashley Mahan, GSA's Director for FedRAMP, Secure Cloud Portfolio
Ashley Mahan serves as the General Services Administration's director for the Federal Risk and Authorization Management Program and the secure cloud portfolio.
She is considered a trusted liaison between federal agencies, industry cloud service providers and other stakeholders advocating for the secure deployment of cloud technologies across the federal government.  
"Her work drives a dramatic increase in FedRAMP adoption and helps agencies modernize their information technology landscapes via cloud technologies. When combined with her natural aptitude for effective and conscious leadership, Ashley is uniquely positioned to continue FedRAMP's strong growth," according to the FedRAMP website. 
Mahan previously served for four years as a FedRAMP evangelist until she claimed her current role in August 2018.
Before she joined the GSA in November 2015, Mahan served as Noblis' principal for cybersecurity and cloud technology, a role she held for 17 months.
Noblis is a nonprofit science, technology and strategy organization that supports customers in the sectors for national security, intelligence, transportation, healthcare, environmental sustainability and citizen services.
Mahan began her professional career in Booz Allen Hamilton, where she served as a lead associate for cybersecurity for over seven years. Booz Allen is a management consulting company based in McLean, Virginia. 
She earned a bachelor's degree in business from Virginia Polytechnic Institute and State University. Mahan also holds a master's degree in information technology from the University of Maryland University College.
FedRAMP said Mahan has earned several awards for her leadership, subject matter expertise and dedication to excellence.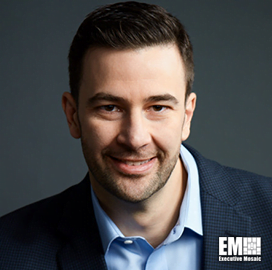 Shaun Bierweiler, President of Cloudera Government Solutions
Shaun Bierweiler, a Potomac Officers Club member, serves as president of Cloudera's government solutions, a role he has held since June 2019. 
His current position puts him at the helm of a public sector team that helps agencies address big data, data science, machine learning and artificial intelligence challenges through the use of data and enterprise open source solutions. 
Bierweiler is also responsible for the entirety of Cloudera's business processes and portfolio, which extends to the global government sector and the state, local, education and university medical center accounts within the country, according to his LinkedIn profile. 
In his line of work, Bierwiler puts a premium on data security, especially when dealing with government datasets. He expounded on the subject matter during a previous GovInsider interview, where he noted that developers must have "the forethought of building in the necessary security governance at the onset" of system building, as it would be difficult to try and make the system government-ready later on.
Bierweiler is also a firm believer in implementing independent and agnostic data strategies, which facilitate system compatibility with any cloud, hardware and deployment platforms.  
He transitioned to Cloudera after serving as vice president at Hortonworks, which the former acquired on Jan. 3, 2019. While at Hortonworks, Bierweiler led the rebuilding of its public sector business, including the creation of a purposeful 2-tier distribution model and channel program.
At present, Bierweiler sits at the AFCEA Technology Committee, where he fosters the organization's outreach to the IT communities and cultivates partnerships among government, industry, academic and scientific leaders. 
Bierwieler completed his bachelor's degree in computer engineering at the University of Florida. He also holds a master of business administration degree in management and corporate strategy from the University of Maryland.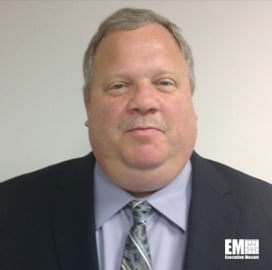 John Lee, VP for Cloud Solutions at Carahsoft
John Lee joined Carahsoft in April 2011 as vice president for cloud solutions, providing senior-level oversight to the computer software company's cloud-based activities.
In the said role, Lee has been responsible for growing a pay-as-you-go licensing model for companies including VMware, Adobe, EMC, Symantec and Red Hat. 
With over three decades of industry experience, Lee has gained expertise in federal government sales, government procurement, internet entrepreneurship, sourcing and procurement, cloud computing, sales management and product development, according to his LinkedIn profile.
Before joining Carahsoft, Lee served as senior vice president of FedBid, an internet company based in Vienna, Virginia. During his nearly 10-year term at the company, Lee made key contributions in fostering FedBid's reverse-auction marketplace, where agencies such as the departments of Commerce, Defense, Health and Human Services, Homeland Security, Interior, Justice and Labor sought goods and services. He was also instrumental in ensuring the availability of FedBid's offerings in support of online procurement activities. 
Lee also spent two years at IT company NIC Commerce as vice president of strategic partnerships. The said role put him in charge of maintaining the company's strategic banking relationship with Citibank and Bank of America. He also held executive roles at companies such as Electric Press, Falcon Microsystems and CACI. 
Lee attended George Mason University in the 1980s.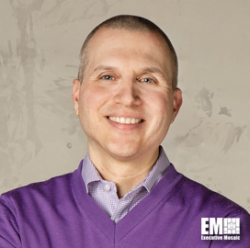 Dan Tucker, Booz Allen's Digital Platform Capability Team Leader
Dan Tucker, a member of the Potomac Officers Club, serves as the head of Booz Allen Hamilton's digital platform capability team, which helps clients develop business functions and applications in a cloud environment. 
Tucker was also responsible for overseeing Booz Allen's continuous process improvement function, which maintains a Capability Maturity Model Integration maturity level 5 rating. 
The CMMI rating provides a way for companies to characterize their capabilities and performances. A level 5 maturity rating suggests that the company is in the final optimization stage and is only focused on continuous improvement, Booz Allen said.   
Tucker leverages a background in architecture analysis and more than 20 years of professional experience in providing lifecycle system development for federal and private-sector customers.
He is also experienced in performing Agile, DevOps and lean systems development practices for optimizing productivity and increasing product quality on large-scale systems and development programs. 
Booz Allen is a publicly traded management consulting company based in McLean, Virginia. It specializes in strategy and technology consulting, program management, human capital, communications, systems engineering and integration, public infrastructure, supply chain and logistics and cybersecurity solutions, among others.
Before joining Booz Allen in May 1998, Tucker spent one year as a data architect at Digital Focus.
He earned a bachelor's degree in applied mathematics from James Madison University and attended an executive management program at the Massachusetts Institute of Technology.
The American Society for Quality certified Tucker for completing the Six Sigma Green Belt methodology, which was created to train individuals who will lead a process improvement team as part of their full-time job.
ABOUT POTOMAC OFFICERS CLUB
The Potomac Officers Club is owned and operated by Executive Mosaic. Since 2002, Executive Mosaic has been a leader in media and exclusive senior executive networking programs primarily targeted to the U.S. federal government contracting (GovCon) marketplace. In addition to connecting executives of consequence into a fabric of like-minded communities, the company's growing cross-media platform serves as a leading source of news about the people, policies, trends and events shaping the nation's GovCon sector.
Category: Articles
Tags: Army Ashley Mahan Booz Allen Carahsoft cloud Cloudera Dan Tucker FedRAMP government contracting John Lee Paul Puckett Shaun Bierweiler technology modernization.GovCon