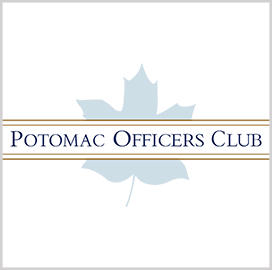 Top 5: GovCon Space Mission Leaders to Know
As the global space marketplace evolves, NASA and U.S. space companies have significantly expanded public-private partnerships through cargo and human transportation efforts to low-Earth orbit as well as planned crewed missions to deep space.
NASA reported that contracting policies for the International Space Station have shifted from a cost-plus procurement approach toward a pay-for-performance method over the past 16 years, driving venture capital investments in the commercial space sector.
In December 2019, the Department of Defense moved to build a new competitive edge in the space domain by establishing the U.S. Space Force as the country's sixth military branch.
The Potomac Officers Club — a division of Executive Mosaic — profiles some of the government and industry leaders who are shaping the GovCon arena's space mission area.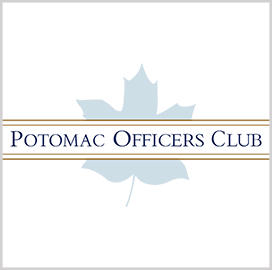 John Raymond, Space Force's Chief of Operations, U.S. Space Command Commander
Gen. John Raymond serves as the Space Force's first chief of operations and as commander of the U.S. Space Command. 
As space operations chief, Raymond leads the organizing, training, equipping and maintaining of space forces and capabilities. He performs his duties under the authority and direction of the Secretary of the Air Force.
Raymond directs assigned and attached joint space forces providing a range of spec effects in support of national objectives, the Air Force said.
Before he assumed his two current roles, Raymond served as a commander of the Air Force Space Command at the Peterson Air Force Base in Colorado.
Raymond has served in over 20 military assignments starting August 1985, when he was assigned as a Minuteman intercontinental ballistic missile crew commander. 
The Space Force Association decorated Raymond with the General Jerome F. O'Malley Distinguished Space Leadership Award and the Thomas D. White Space Award. 
The National Defense Industrial Association also honored him with the Peter B. Teets Government Award and the James V. Hartinger Award. 
His other major awards and decorations include a Distinguished Service Medal, Defense Superior Service Medal, Legion of Merit, Meritorious Service Medal, Air Force Commendation Medal and French Order of Merit. 
Raymond earned a bachelor's degree in administrative management from Clemenson University, a master's degree in administrative management from Central Michigan University and a master's degree in national security and strategic studies from Naval War College.
He also attended the Squadron Officer School, Air Command and Staff College, Joint Forces Staff College, Combined Force Air Component Commander Course and Joint Flag Officer Warfighting Course.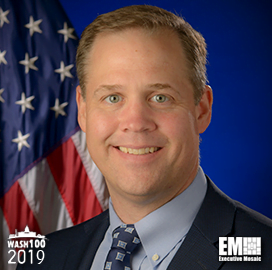 Jim Bridenstine, NASA's 13th Administrator
Jim Bridenstine, a past Wash100 winner, serves as NASA's 13th administrator and has led the organization's objectives to advance aeronautics, science and space explorations since April 23, 2018.
NASA's new human lunar exploration mission, the Artemis program, launched under Bridenstine's leadership. Artemis is expected to land the first woman and next man on the surface of the Moon by 2024, NASA said.  
Bridenstine is responsible for the continued commercial resupply of the International Space Station. He is credited with leading the agency's efforts to partner with American businesses on the Commercial Crew Program.
The administrator established the Commercial Lunar Payload Services Program, which partners the agency with private enterprises in landing rovers on the Moon. 
During Bridenstine's administration, NASA accelerated its development of the X-59 supersonic aircraft and the X-57 all-electric airplane.
He also supported NASA's aeronautical innovators in developing the Unmanned Aircraft Systems Traffic Management, a program for facilitating the safe use of drones for commercial and everyday-life purposes. 
NASA's science portfolio under Bridenstine's leadership includes a life-seeking Mars rover scheduled to launch in July 2020.
Before he joined NASA, Bridenstine served as a representative of Oklahoma's first congressional district in the House of Representatives. 
He also served on the House's Armed Services Committee and the Science, Space and Technology Committee.
Bridenstine began his federal service career in 1998 as a Navy pilot who flew an E-2C Hawkeye off the USS Abraham Lincoln aircraft carrier.
He later served as the executive director of the Tulsa Air and Space Museum and Planetarium in Tulsa, Oklahoma.
Bridenstine completed a triple major at Rice University and earned a master's degree in business administration from Cornell University.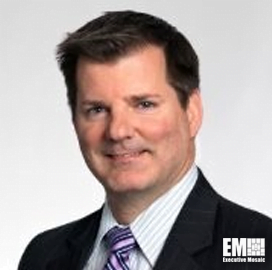 Tim Deaver, Airbus' Director of Space Programs
Tim Deaver serves as Airbus' director of space programs within the company's defense and space division. 
He leverages over three decades of space system experience involving satellite operations, policy and intelligence.
Deaver specializes in executive management, profit-and-loss responsibility, acquisition, satellite operations and program management, according to his LinkedIn profile.
In his current role, Deaver is responsible for managing Airbus' government space-related marketing, program capture, program management and customer liaison.
Before he joined Airbus in March 2018, he spent 10 years working at SES, where held various executive and directorial roles.
Deaver led the company's government solutions team in capturing several high-profile programs, including the Air Force's Space and Missile System Center Pathfinder 1 contract. 
His roles in the company include vice president of corporate development, VP of government and institution development, VP of hosted payloads and director of Air Force programs.
Deaver served in the Air Force for nearly 22 years before leaving the service as the deputy chief of its space control architecture division. He is credited with developing long-term architectures for the Department of Defense's space control mission area. 
He also held officer roles in the second Space Operations Squadron, National Air and Space Intelligence Center, Space Warfare Center and U.S. Space Command. 
For four years starting 2002, Deaver served as director of space control policy at the National Security Space Integration. 
Deaver earned a master's degree in electrical engineering from the University of Colorado Springs and a bachelor's degree in electrical engineering from the University of Nebraska-Lincoln.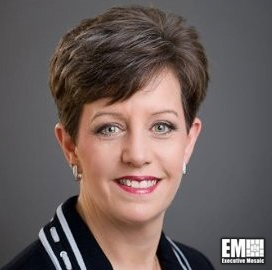 Rebecca Cowen-Hirsch, SVP for Government Policy & Strategy at Inmarsat Government
Rebecca Cowen-Hirsch has been serving as the senior vice president for government policy and strategy at Inmarsat Government for nearly 11 years now. 
The said role puts Cowen-Hirsch at the helm of Inmarsat's strategic and policy engagement with the U.S. government, as well as the company's government outreach and advocacy programs.
With over 25 years of defense and aerospace experience, Cowen-Hirsch has taken on roles involving systems engineering, experimental flight test and program and spectrum management, the Washington Space Business Roundtable posted.
Recently, Cowen-Hirsch announced that Inmarsat intends to launch a sixth-generation satellite, dubbed Inmarsat-6, in the latter part of the year, followed by a next-generation Global Xpress satellite in the first half of 2023, in support of satcom-as-a-service offerings, according to an article published in ExecutiveBiz. 
Speaking about the importance of satellite communication networks, Cowen-Hirsch told MilsatMagazine that U.S. government users need to fully understand the dependence of mission-critical communications to SATCOM before they can apply its comparative advantages in any given scenario.
She also put emphasis on the need for a new level of industry-government partnerships to foster military space modernization. In an article she wrote for Via Satellite, Cowen-Hirsch called on the U.S. government to take advantage of the commercial edge, especially at a time when the industry is making strides in space innovation. 
"By partnering with one another, industry can plan, produce and innovate in a more strategic manner, to effectively align its efforts and investments with stated government needs," she said.
From 1999 until the early 2000s, Cowen-Hirsch worked under the Department of Defense. Most recently, she worked with the Defense Information Systems Agency as program executive officer for SATCOM, teleport and service. She also served as DISA's vice component acquisition executive and the director of the Defense Spectrum Office, which she established.  
  
Cowen-Hirsch holds a bachelor's degree in electrical engineering from the University of Kentucky and a graduate degree in engineering management from the University of Dayton.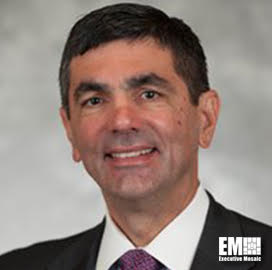 Phil Carrai, President of Technology & Training Solutions at Kratos Defense and Security Solutions
Phil Carrai, a member of the Potomac Officers Club, joined Kratos Defense and Security Solutions in July 2008 as the president of technology and training solutions. 
In his current position, Carrai is responsible for the entirety of the $650M business, including business operations, sales, mergers and acquisitions. 
A 30-year industry veteran, Carrai has held executive positions in software and hardware, professional services and private equity companies, according to his Linkedin profile.   
Before entering Kratos Defense, Carrai served for nearly two years as the president of information technology solutions at SYS Technologies, a computer software company. He also spent nearly three and a half years serving as chief executive officer of Ai Metrix, a telecommunications software company acquired by Kratos Defense in 2006. Additionally, Carrai simultaneously served as a former managing director for the Morino Group and a special advisor to General Atlantic from July 2000 to June 2003. Earlier in his career, Carrai was named CEO of testing and analysis software company McCabe and Associates, where he fostered revenue growth during his tenure. 
During his 2019 stint on Federal Tech Talk, Carrai talked about the concept of situational awareness and its importance amid the proliferation of satellites in orbit. The concept applies to the maneuverability of satellites in space, particularly in signal blocking, which could lead to strategic losses. To prepare space warriors for the new space environment, Carrai suggested the use of virtual reality, augmented reality and mixed reality.  
Currently, Carrai sits on the board of directors at Network Alliance and serves as the president of the alumni board for Indiana University of Pennsylvania. 
ABOUT POTOMAC OFFICERS CLUB
The Potomac Officers Club is owned and operated by Executive Mosaic. Since 2002, Executive Mosaic has been a leader in media and exclusive senior executive networking programs primarily targeted to the U.S. federal government contracting (GovCon) marketplace. In addition to connecting executives of consequence into a fabric of like-minded communities, the company's growing cross-media platform serves as a leading source of news about the people, policies, trends and events shaping the nation's GovCon sector.
Category: Articles
Tags: Air Force Airbus Earth orbit Gen. John Raymond govcon government contracting Inmarsat International Space Station Jim Bridenstine Kratos NASA Phil Carrai Potomac Officers Club Rebecca Cowen-Hirch space Space Force space mission Tim Deaver