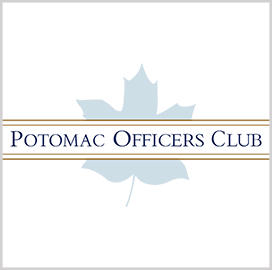 Top 5: Veterans Affairs Executives to Watch
The Department of Veterans is playing a critical role in the federal government's initiatives to address the coronavirus pandemic as it is legally mandated to serve as the nation's backup health system during emergencies. The agency itself, however, has been dealing with multiple technical and staff-related delays over its $16B electronic health record modernization plan. 
As the second-largest federal department with a 366K-strong workforce, the VA deals with businesses in the sectors of health care, information technology, housing, advanced technologies and many others.
The Potomac Officers Club – a division of Executive Mosaic – features five leaders from such industries and the agency itself.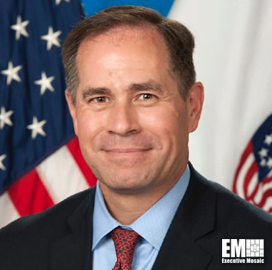 Brooks Tucker, VA's Acting Chief of Staff
Brooks Tucker, as the Department of Veterans Affairs' acting chief of staff, serves as the senior adviser to the VA's secretary and deputy secretary. 
He also serves as the assistant secretary to the agency's Office of Congressional Legislative Affairs. In the said role, he is responsible for overseeing and coordinating VA's activities with members of Congress and committees of jurisdiction, VA said.
Tucker is a military veteran who has served more than 25 years as a commissioned officer for the Marine Corps. He served as an infantry unit leader and staff officer during deployments to the Western Pacific, West Africa, East Asia, Saudi Arabia, Kuwait, Iraq and Afghanistan.
He later spent nearly six years serving as a senior policy advisor on national security for the Senate. Tucker left the role to serve in Continental Consulting Group as vice president of government relations.
According to his LinkedIn profile, Tucker began his professional career as a financial consultant at Merrill Lynch. He completed the company's professional development program for entry-level financial consultants.
He joined First Union Securities in September 1996 and served as its assistant vice president for brokerage services. 
Starting July 1998, Tucker spent 10 years as a client advisor on private wealth management at Deutsche Bank. In the said role, he advised high-net-worth clients in areas of portfolio asset allocation, investment policy and personal capital investment.
Tucker earned a bachelor's degree in English from the University of Maryland. He also studied national security policy at The Johns Hopkins University and legislative studies at Georgetown University.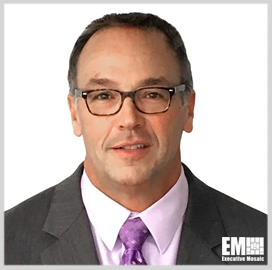 Steve Schliesman, Cognosante's VP, GM for Military, Veterans Health
Steve Schliesman, a Potomac Officers Club member, serves as Cognosante's vice president and general manager for its military and veterans health business unit.
He is responsible for leading strategy development, division growth, client management and program execution to ensure that the business unit successfully delivers key mission programs, Cognosante said.   
As VP and GM, Schliesman also provides leadership and management of operations for the delivery of all contracts with the Department of Veterans Affairs and the Department of Defense. 
According to his LinkedIn profile, Schliesman specializes in information technology projects such as applications, software development, advanced switching and telecommunications.
Before he joined Cognosante in May 2017, Schliesman served as the deputy director of the DOD/VA Interagency Program Office.
The office oversees and monitors DOD and VA efforts related to implementing national health data standards for interoperability. It also acts as a point of accountability for identifying, monitoring and approving clinical and technical standards. 
Schliesman spent over seven years in VA and held roles such as executive director of lean system engineering, assistant deputy chief information officer of project management, director of major initiatives and senior program manager of technical acquisitions. 
He began his professional career in 1998 as a software tester at PERSCOM. Starting June 2002, he served as an executive officer of enterprise integration for the Army Chief Information Office. 
Schliesman earned a master's degree in business administration and in computer resources and IT from Webster University. He also holds a bachelor's degree in architecture from the University of Colorado in Boulder.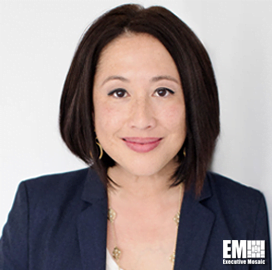 Stephanie Bidstrup, Booz Allen's VP, Digital Health Principal
Stephanie Marsden Bidstrup, a Potomac Officers Club member, serves as Booz Allen Hamilton's vice president and as a leader in the company's military and veterans technology business.
She leverages her expertise in developing and delivering information technology operations, virtual car and telehealth solutions in support of the Department of Veterans Affairs and the United States' veterans, according to her LinkedIn profile.
Bidstrup concurrently serves as the principal of Booz Allen's digital health business practice for the civilian government. 
According to Booz Allen's website, Bidstrup has 18 years of experience in delivering strategy program management, process re-engineering and technology solutions to public-sector clients. 
She was focused for the past six years on working with clients and industry partners to develop and deploy virtual care solutions for veterans.  
The company credits her with launching and growing its virtual care practice group in support of federal clients in the health care industry.
She was also responsible for contracts, staff, delivery and financial performance of the company's portfolio, which includes consulting, technology and change management solutions.
Bidstrup spent 10 years in Booz Allen advancing through the roles of consultant, senior consultant, associate and lead associate.
She supported proposal development, white paper development and client calls to build new businesses. Bidstrup also worked and projects and programs involving data centers analytical risk assessment systems and mobile applications.
She began her professional career in 1998 as a program analyst for the Customs and Border Protection before moving on to Booz Allen.
Bidstrup earned a master's degree in business administration from the Duke Fuqua School of Business and a bachelor's degree in international business from George Washington University.
She also holds a certificate in Chinese language studies from the Beijing Institute of Education.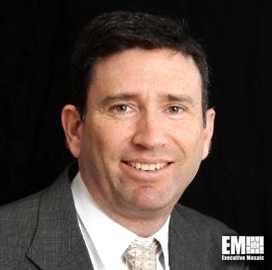 Ken Beecher, Optum's VP, VA Client Executive
Ken Beecher serves as Optum's vice president and client executive for the company's business with the Department of Veterans Affairs.
He is responsible for ensuring that Optum successfully supports VA in the areas of data, analytics, clinical expertise, embedded technologies and customer/patient experience, according to his LinkedIn profile. 
Beecher leverages over 20 years of executive experience in the federal, public-sector and financial services environments.
He has supported the VA, Food and Drug Administration, General Services Administration, Department of Health and Human Services, Office of Personnel Management, National Archives and Records Administration and the legislative branch.
His specializations include business analytics, business collaboration, customer relationship management, DevOps, financial management, integration, supply chain management and survey management. 
Before he joined Optum in May, Beecher served as a director and account executive at Acumen Solutions. The company credits him with growing its VA account and securing VA-related subcontracts.
He briefly worked at Dynanet as its director of business development. In the said role, Beecher led the award of a new GSA Schedule 70 contract, in addition to leading the capture and proposal opportunities for multiple other contracts. 
Beecher is an 11-year veteran from IBM. His roles in the company included associate partner, account executive, senior practitioner and service area manager.
His duties at IBM included managing federal-account profit and loss and negotiating contracts in financial management, business analytics and optimization practices. 
He spent nearly 12 years on the board of directors of Shaare Torah, where he performed a range of roles such as trustee, financial secretary, treasurer, vice president of finance and fundraising, VP of membership and president. 
Beecher earned a bachelor's degree from the American University's Kogod School of Business.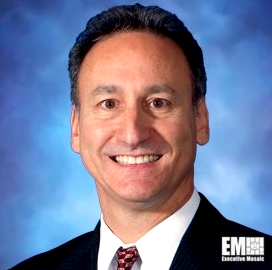 Mike Vogel, Perspecta's Senior Client Executive for Federal Health
Mike Vogel serves as Perspecta's senior client executive focused on federal health. He is responsible for account management, business development, relationship management and managing the company's Department of Veterans Affairs portfolio. 
Vogel leverages over three decades of experience in business development, executive management and technical development, according to his LinkedIn profile.
He is credited with leading government and commercial initiatives in information technology management, technology development and health, among others.
In his current role, Vogel collaborates with various account delivery teams within Perspecta to effectively address the business and technology needs of customers from VA and the Defense Health Agency.
Before he joined Perspecta in October 2018, Vogel served as Kforce Government Solutions' strategic account executive.
He also served as a senior account executive for Harris' health care solutions business unit. In the said role, he provided leadership in business development, relationship management and account strategy. 
Vogel briefly worked at CGI Federal as director of strategy and program development for the company's federal health and compliance programs.
His other past roles include vice president of business development at Digital Management, director of business development for health and civil services at SRA, senior director of business development at INDUS and senior director of business development at Starbase. 
He helped lead account strategy, client relationship management, business development and capture activities for the company's health IT accounts, including VA. 
According to his LinkedIn profile, Vogel began his professional career as an associate within BDM's information safeguards and security division.
Vogel earned a master's degree in management information systems and a bachelor's degree in geology from George Mason University. 
ABOUT POTOMAC OFFICERS CLUB
The Potomac Officers Club is owned and operated by Executive Mosaic. Since 2002, Executive Mosaic has been a leader in media and exclusive senior executive networking programs primarily targeted to the U.S. federal government contracting (GovCon) marketplace. In addition to connecting executives of consequence into a fabric of like minded communities, the company's growing cross-media platform serves as a leading source of news about the people, policies, trends and events shaping the nation's GovCon sector.
Category: Articles
Tags: Booz Allen Hamilton Brooks Tucker Cognosante govcon government contracting Ken Beecher Mike Vogel Optum Perspecta Stephanie Bidstrup Steve Schliesman VA veteran Veterans Affairs Veterans Health Administration