10 Top Healthcare Government Contractors In The U.S.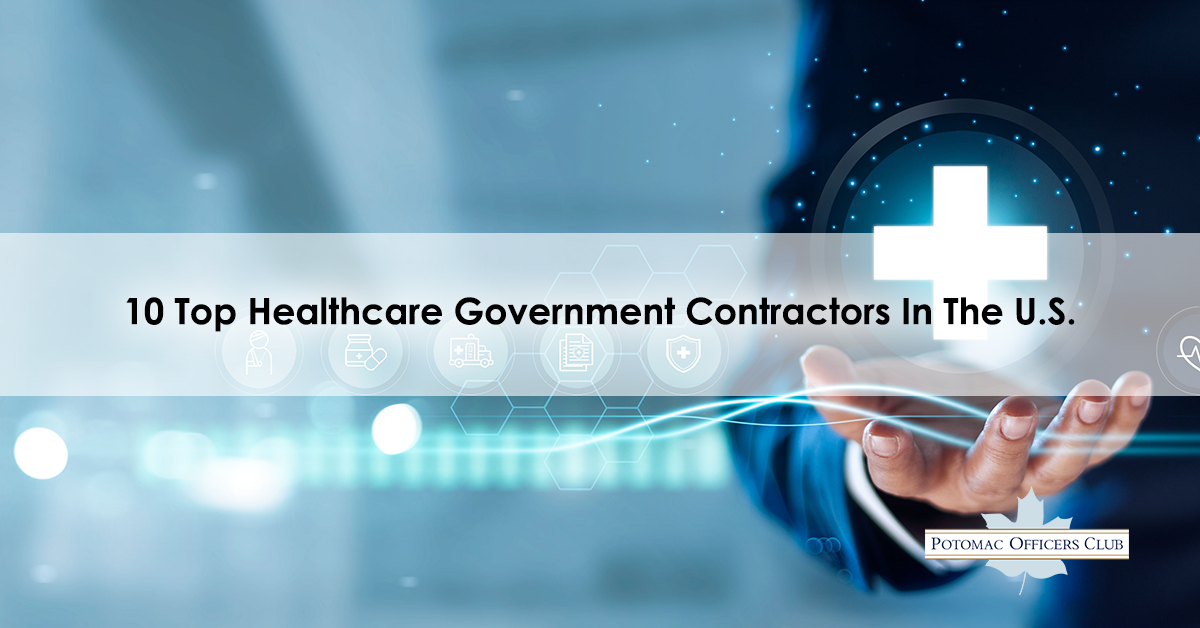 The Department of Defense (DoD) relies heavily on contractors in the healthcare sector to develop and implement effective programs. These companies have a proven track record of successfully collaborating with federal, state, and local governments to deliver medical services and solutions. The government healthcare contractors are listed in no particular order. The selection criteria include market capitalization, revenue, and industry impact. However, many other companies also offer excellent products and services that may not be included in this list.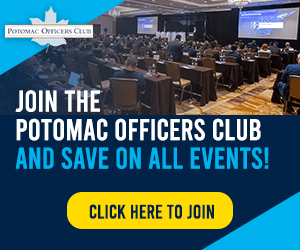 Top Healthcare Government Contractors in the U.S according to market capitalization, revenue, and industry impact
1. Pfizer Inc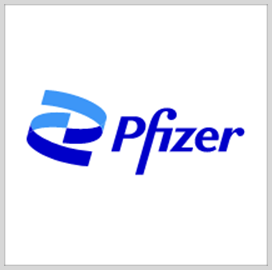 As a leading company in biopharmaceutical industry, Pfizer Inc has a significant mission of ensuring access to essential medical supplies for individuals in low-income communities. Since the COVID-19 pandemic began, Pfizer has taken the lead in distributing vaccines and has actively engaged in reducing the spread of viral illnesses nationwide through various government contracts.
In addition to their vaccine efforts, Pfizer received a $5.3 Billion contract from the U.S. Government to manufacture the Paxlovid COVID-19 Pill. Furthermore, the company, in partnership with BioNTech, shared new clinical data for the Omicron BA.4/BA.5-Adapted Bivalent Booster.
2. McKesson Corporation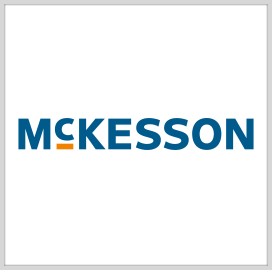 McKesson Corporation is a prominent medication and pharmaceutical distributor in the United States and offers a wide range of services. As a private sector business leader, it also provides medication distribution, care management tools, health information technology, and medical supplies. As one of the medical giants, It has established itself as a trusted contractor for the DOD, through its Tricare Pharmacy Support $6 billion contract.
McKesson Corp., established in 1833, also caters to the prime pharmaceutical support of the Department of Veterans affairs. It has evolved to become the largest healthcare IT and pharmaceutical health products and services provider in the United States. Its success is evident as it ranks #7 on the Fortune 500, solidifying its position as one of the most successful corporations in the country.
3. Leidos Holdings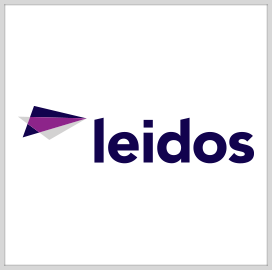 Multifaceted company Leidos Holdings Inc. has served clients in cutting-edge scientific and technological fields for over half a century. The company is actively involved in addressing critical challenges in defense, intelligence, homeland security, civil, and health.
Some of the most significant government contracts of Leidos include the $10 billion DHA medical research and development services. The company also received a $4 billion contract to support the U.S. Navy with healthcare modernization.
4. Moderna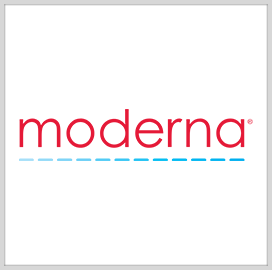 Healthcare contracts focused Moderna Inc. is a leading biotechnology company known for its production of over a million doses of the COVID-19 mRNA vaccine during the 2019 world pandemic. With its advanced technology and proven knowledge of pharmaceutical biotechnology, Moderna has gained trust as a provider in the government contracting landscape for developing medications for emerging diseases.
Under a $3 billion contract with the U.S. Army, Moderna has supplied 200 million doses of the COVID-19 vaccine, in addition to  the initial hundred million doses in 2021. Moreover, the company has fulfilled a  $52.6 million contract for pediatric booster vaccines, with the contract concluding on March 27, 2024.
5. TriWest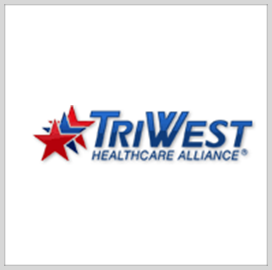 Founded in 1996, TriWest Healthcare Alliance has a primary focus on serving military and Veteran customers. The company has been a valuable healthcare partner for the DoD for over 17 years.
In 2013, the Veterans Affairs (VA) selected TriWest to help with care services, specifically managing the VA's CCN Regions 4 and 5. This initiative aims to enhance veterans' access to high-quality healthcare facilities in their local areas.
Other TriWest government contracts include:
$65 billion TRICARE Program (T-5) in the West Region contract
$10 billion TRICARE Next Generation (T-Nex) contract
$5 billion Community Care Network Region 5 contract
6. Humana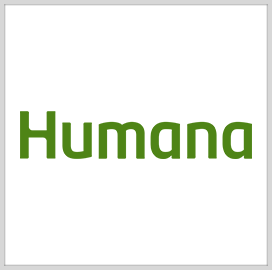 As a renowned healthcare company,  Humana Inc. offers accessible health insurance plans to millions of individuals. Its main emphasis are geared on seniors, low-income families, women, and children. The company holds a prominent position in the healthcare sector and consistently strives to enhance its services while ensuring their availability to the public.
One of the company's most significant government contracts is the $40.5 billion Managed Care Support (MCS) from Defense Health Agency (DHA). The MCS contract enables Humana to provide health care support to eligible beneficiaries. Humana also won the $2.1 billion contract to assist in the privatization of Oklahoma's Medicaid program.
7. Centene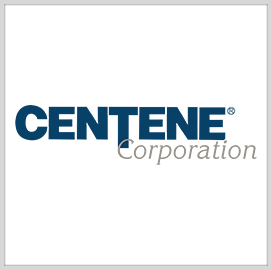 Healthcare provider Centene Corporation is a that strives to make healthcare accessible to a wide range of individuals, serving over 26 million Americans at inexpensive costs. Centene focuses primarily on government medical programs to cater to the needs of the underinsured and uninsured population. It offers a diverse range of customized health insurance plans and services tailored to meet the needs of individuals and families.
Centene government contracts include Medicare and Medicaid health plans. The company's UnitedHealth won a $10 billion Medicaid contract from Texas Medicaid in 2019. Centene works with other subsidiaries, such as Oklahoma Complete Health, Magnolia Health, Health Net Federal Services, and Centurion Health.
8. Merck & Co.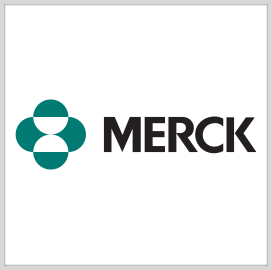 The widely recognized Merck & Co. is one of the leading research-driven biopharmaceutical companies ever established. It focuses on developing innovative health solutions to enhance health outcomes. By 2021, Merck had employed over 68,000 people and invested more than $12 billion in research and development (R&D).
This company is among the healthcare government contractors dedicated to providing cutting-edge pharmaceuticals and vaccines that positively impact the health of millions across the world. The company won the COVID-19 Drug Molnupiravir Procurement contract with a budget of $1.2 billion, resulting in 1.4 million treatment courses with a $2.2 billion budget.
Additionally, Merck's Life Science business sector received an estimated $136.7 million in government contracts in 2021 to build a new facility to produce lateral flow membranes. This contact came from the DoD and the U.S. Department of Health and Human Services (HHS).
The Lateral Flow Method, also known as the Nasal Swab Antigen Test, is vital in identifying potentially infected individuals, implementing control measures, and preventing the spread of transmissions.
9. GlaxoSmithKline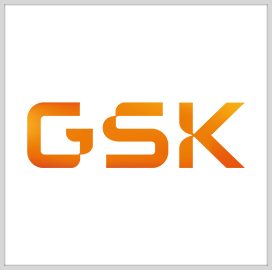 GlaxoSmithKline PLC (GSK ) is one of the largest firms in the world involved in the distribution of medicines and the provision of health insurance. This company operates under a joint venture agreement with Pfizer, with Pfizer owning 32%, and GSK holding 68% of the venture. Together, these two medical giants oversee the largest over-the-counter markets in the United States and Canada.
Within GlaxoSmithKline, the R&D department focuses on enhancing human health through advancements in immunology, genetics, and cutting-edge technology. The development of Sotrovimab, an FDA-approved drug for the treatment of mild to moderate COVID-19 symptoms in individuals aged 12 and above. The federal government awarded GSK a contract worth $945 Million to purchase Sotrovimab.
In addition to pharmaceuticals, GSK also supplies medical equipment, like prefilled syringes and is involved in the development of influenza vaccines.
10. AmerisourceBergen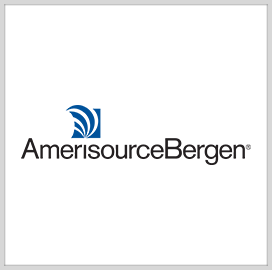 One of the top healthcare government contractors that offers a range of medical services, as well as solutions for hospitals and health systems is AmerisourceBergen. It helps medical professionals, pharmaceutical companies, and biotech companies assist patients to get their products.
The U.S. Federal Government awarded AmerisourceBergen $29 billion for the next-generation prime pharmaceutical vendor contract. It supported the Defense Health Agency's mail-order pharmacy program. AmerisourceBergen's government contracts develop and enforce solutions that make healthcare more accessible, efficient, and reliable.
Category: Articles
Tags: government contracting