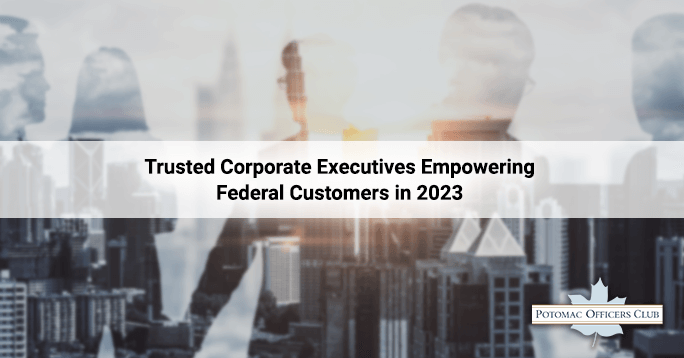 Trusted Corporate Executives Empowering Federal Customers in 2023
Corporate executives who work with federal customers are crucial in managing relationships between businesses and government agencies. As the landscape of government contracting continues to evolve, these executives must possess specific skills and expertise to ensure their company maintains a competitive advantage in the federal marketplace. Know the key players in the field and gain valuable insights into how they navigate the federal world.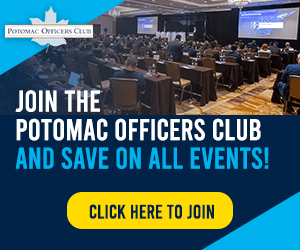 What Are Corporate Executives for Federal Customers?
Corporate executives for federal customers are high-ranking employees who hold positions in the C-suite or the executive level of a company. They belong to companies in the private sector, providing a range of products and services to the federal government. 
Referred to as federal or government contractors, these executives lead companies successfully winning contracts from federal agencies such as the Department of Defense, Veterans Affairs, Energy, Homeland Security, Energy, and the General Services Administration (GSA).  
Corporate Executives Empowering Federal Customers in 2023
1. Craig Halliday, Chief Executive Officer of Unanet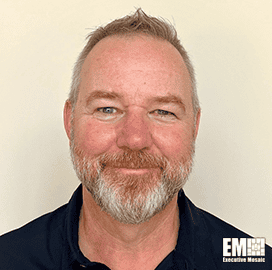 Craig Halliday is the Chief Executive Officer of Unanet, a position he has held since September 2019. Under his leadership, Unanet has experienced significant growth in its market share, leading the company to be featured on the Inc. Magazine list of America's fastest-growing companies for five consecutive years. One of Craig Halliday's most notable successes in Unanet was successfully acquiring two companies.
Amid the COVID-19 pandemic, he oversaw the acquisition of Cosential in October 2020. Additionally, in October 2019, he led the acquisition of Clearview Software. In recognition of his exceptional leadership and contributions to the company's success, Craig Halliday was honored as a Wash100 Award Winner in 2023. This prestigious award acknowledges his consistent efforts in driving Unanet's growth since 2019 and his dedication to enhancing the theGovCon ERP program to meet customer demands for an improved user experience.
What's Next for Craig Halliday
In 2023, Craig Halliday remained committed to prioritizing customer success and fostering strong, positive relationships with customers at Unanet. This includes ensuring an excellent employee experience within the company.
About Unanet
Unanet is a software company based in Northern Virginia. It specializes in providing SaaS project-based solutions for enterprise resource planning (ERP) and customer relationship management (CRM) for the U.S. Army and the Department of Homeland Security. Their software offerings are specifically built to meet the needs of government contractors, architecture, engineering, construction, and professional services markets. 
By introducing enhancements, Unanet actively seeks new opportunities to grow and add customer value. For instance, they have developed the Unanet Connect marketplace, which offers pre-built integrations, analytics tools, and a customer feedback loop. Unanet conducts yearly GAUGE reports to stay informed about the ever-changing GovCon landscape and to stay ahead of industry trends and best practices. 
2. Jean Schaffer, Federal Chief Technology Officer at Corelight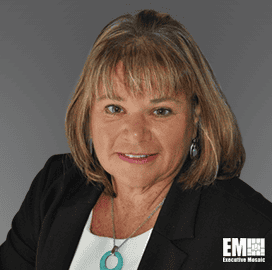 Jean Schaffer is a Federal Chief Technology Officer at Corelight, a position she has held since March 2021. In this role, she is responsible for ensuring that the company fulfills the specific requirements of the federal space. Before this role, Schaffer worked as a consultant for Corelight. 
Jean Schaffer is a seasoned executive with expertise in information assurance, IT operations, and cybersecurity. She dedicated 33 years of her career to serving the Intelligence Community, where she spearheaded cybersecurity and IT operation initiatives across National Security, the Department of Defense, and the Intelligence Community. Following this, she started a consulting firm, Verity Insight. 
What's Next for Jean Schaffer
Ms. Jean Schaffer believes federal agencies are still in the early stage of harnessing global cyber intelligence services and platforms for threat-hunting purposes. In 2023, she emphasizes the importance of evidence and context, advocating a shift away from relying solely on raw data. She also shares several common pain points that organizations should address and how adapting the cloud affects the value of network detection response (NDR) and its future.
About Corelight
As an open-core security service, Corelight  focuses on network detection and response (NDR). A cybersecurity startup company market-based in San Francisco and Columbus, it caters to the needs of research universities, Fortune 500 companies, and federal government agencies, mainly the Departments of Energy and Defense.
3. Mark Sincevich, Federal Director at Illumio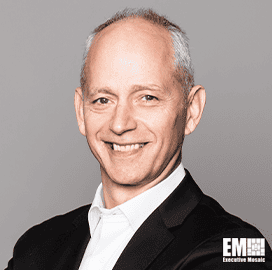 Mark Sincevich is a Federal Director at Illumio, a position he has held since August 2020. As a federal director, he has secured multiple award wins and has played a pivotal role in generating momentum for the company's continued growth. Mr. Sincevich's accomplishments include securing two AFWERX SBIR and Small Business Technology Transfer (SBTT) Phase I awards and a $1 million AFWERX SBIR Phase II award for Illumio.
Before this role, he was Federal Sales Manager at Digital.ai. Mark Sincevich brings over 20 years of experience implementing technology solutions with the Department of Defense and the Intelligence Community. He has authored over three white papers and a few cyber articles. 
What's Next for Mark Sincevich
In 2023, Mark Sincevich is committed to prioritizing zero-trust technologies, such as micro-segmentation and visualization, to empower federal agencies in reducing cyber risks and advancing zero-trust outcomes. This allows them to allocate more time, energy, and resources to focus on other mission-critical objectives. 
Mr. Sincevich is recognized as a key speaker for Tidewater Integrated Combat Symposium, providing a full spectrum of topic engagement related to integrated combat.
4. Gary Barlet, Federal Chief Technology Officer at Illumio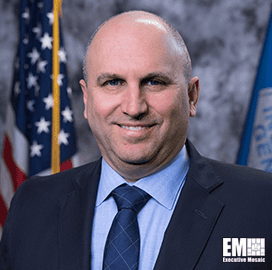 Gary Barlet is a Federal Chief Technology Officer at Illumio, a position he has held since May 2022. He works with government agencies, contractors, and other clients to build Zero Trust Segmentation as a strategy for the government's zero-trust architecture. He focuses on enhancing security measures and implementing effective segmentation practices to ensure a robust and secure network environment. 
Before this role, Mr. Barlet was a Chief Information Officer at the U.S. Postal Service Office of Inspector General. With a distinguished career spanning over 30 years, he brings extensive experience in both the government and the military. As a former Air Force Cyber Operations Officer, he has comprehensive cybersecurity, cloud, and network management knowledge. he has led IT and security teams in various defense and civilian agencies throughout his career.  
What's Next for Gary Barlet
This year, Gary Barlet is actively sharing his experience with zero-trust strategies. He emphasizes the importance of this approach in addressing the top cyber challenges federal organizations face. Barlet advocates for adopting an "assume breach" mindset when it comes to cybersecurity.
About Illumio
Cloud security company Illumio is a business data center based in Sunnyvale, California, with a long history of partnerships with the U.S. Department of the Air Force and Homeland Security. The zero-trust segmentation company was the first to produce a SaaS platform with automated enforcement against cyberattacks, establishing its name as a zero-trust market leader.
5. Patricia Trexler, Vice President of Federal and Emerging Markets at Mark43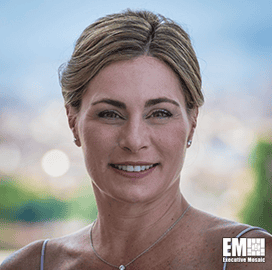 Patricia Trexler took on the role of Vice President of Federal Sales and Emerging Markets at Mark43 in January 2023. She oversees the company's expansion efforts in the federal government marketplace.
Ms. Trexler focuses on delivering cutting-edge technologies to the company's federal public safety agencies, providing enhanced tools to effectively support their operations. Before this role, she was the Vice President of the Federal Sector at SentinelOne.    
What's Next for Patricia Trexler
In 2023, Patricia Trexler and her team at Mark43 focused on expanding the company's presence in the AWS Marketplace. Their goal is to deliver mission-critical technology solutions that support a wider range of public sector customers. These customers, including educational institutions and public safety agencies, are entitled to the best computer-aided dispatch and record management systems.
To achieve this, Mark43 has built platforms on AWS and ensures they run on AWS GovCloud. This infrastructure choice enhances security and resilience, providing customers with a reliable and protected environment for critical operations.
Mark43 has formed a partnership with Carahsoft, aiming to streamline their purchasing process for educational institutions and public safety agencies, enabling a more efficient deployment of mission-critical systems.
About Mark43 
Cloud-native software company Mark43 was founded in 2012, mainly serving police departments in the U.S. The company is known for building the world's most powerful public safety CAD, RMS, analytics, and property and evidence platform. It has made significant achievements in the federal marketplace, most recently achieving the FedRAMP High "In Process" designation.
Category: Articles
Tags: Corelight Corporate Executives Craig Halliday Gary Barlet Illumio Jean Schaffer Mark Sincevich Mark43 Patricia Trexler Unanet