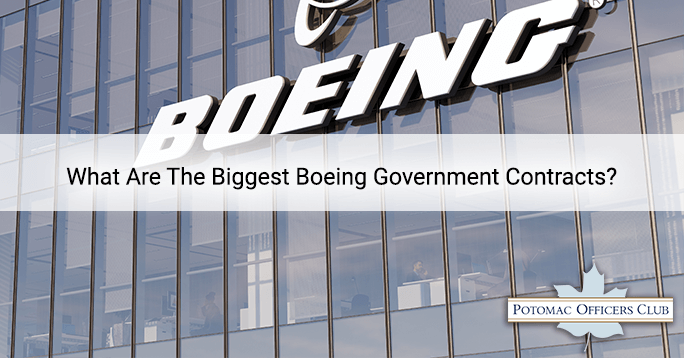 What Are The Biggest Boeing Government Contracts?
The Boeing Company is a world leader in the aerospace industry. As a reliable defense contractor and intelligence services provider, the government invests billions of dollars in depot-level aircraft maintenance, defense systems support, space systems support, and equipment management. Read on to learn some of Boeing's most extensive government contracts.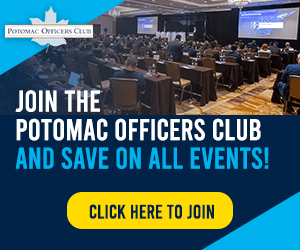 1. DoD Transport Aircraft Support – $23.8 Billion
The U.S. Department of Defense awarded Boeing a follow-on contract worth up to $23.8 billion in September 2021. The agreement will continue providing support services on a fleet of C-17 Globemaster III transport aircraft for the next ten years.
Under this contract, Boeing is responsible for providing engineering, field support, and material management services for a fleet of 275 aircraft. The company will also create a strategy to lower operational costs per flying hour. The deal's first phase costs $3.5 billion and will cover the new agreement's costs until September 2024.
2. U.S. Air Force B-1/B-52 Weapons Systems Support – $14.3 Billion
In April 2019, Boeing received an indefinite-delivery/indefinite-quantity contract worth $14.3 billion for the B-1/B-52 weapons systems support. Under this ten-year contract, the company is contracted to provide engineering, modification, modernization, and testing services.
The B-1/B-52 Flexible Acquisition and Sustainment contract will also aim to improve the aircraft's effectiveness. It includes its survivability, maintainability, lethality, and adaptability. Boeing engineers will help conduct the research and assessment at Tinker Air Force Base in Oklahoma City.
3. DoD KC-46 Pegasus Combat Capability (PC2) – $5.7B
The U.S. Air Force has given Boeing a post-production contract worth $5.7 billion for KC-46 PC2 on the troubled K-46 Pegasus refueling tanker aircraft. This contract supports a wide range of post-production necessities.
The ten-year agreement will allow the Air Force to replace their Boeing KC-135 Stratotankers with the KC-46 fleet. All the work and operations for this contract will be in Seattle, Washington, until April 28, 2029.
4. MDA Midcourse Defense System Integration and Testing Contract – $5.02 Billion
Missile Defense Agency (MDA) awarded Boeing a five-year contract worth $5.02 billion for Ground-Based Midcourse Defense (GMD) system support. This agreement specifies that the system integration, test, and readiness or SITR contractor will be in charge of the engineering, integration, and testing of GMD Elements to ensure they meet all compliance requirements.
SITR will do regular maintenance, conduct fault checklists, and GMD Element health and availability analysis to ensure that all systems are running smoothly and reliably.
The agency will have to pay $4.5 million out of its funds for research, development, testing, and evaluation in FY 2022. Most of the work will operate in Huntsville, Alabama, until August 31, 2027.
5. U.S. Navy Aviation Weapon Systems Support – $3.1 Billion
Boeing received a $3.1 billion, five-year basic ordering agreement (BOA) to maintain U.S. aircraft weapon systems for the U.S. Navy and international military clients.
This Strategic Sustainment Solution contracting program includes the repair of 194 items and delivery of 164 spares for F/A-18 and EA-18G flight control surfaces, refueling systems, airframe components, and support equipment. It will also support the NAVSUP Weapon Systems, which includes AV-8B and TAV8-B Harrier II ground attack aircraft.
The contract will cover international clients from Kuwait, Malaysia, Finland, Switzerland, Spain, and Australia.
6. U.S. Air Force KC-46A Air Force Production – $2.21 Billion
The Boeing Company's Defense, Space & Security division received a modification order worth $2.21 billion for KC-46A Air Force Production Lot 8 aircraft. The amended contract terms allow for producing 15 more KC-46A aircraft, related data, subscriptions, and licenses.
For FY 2021, the company received the initial $147 million as aircraft procurement funds, and the remaining $2 billion will be given within this year. The completion date will be November 30, 2025, with all work in Seattle, Washington.
7. DoD Awards For 228 MV-22B, CMV-22, and CV-22 Osprey Support – $1.64 Billion
Bell-Boeing received a 4-year contract worth $1.64 billion to handle the repair and configuration management of the Marine's 228 MV-22B, Navy's CMV-22, and Air Force's CV-22 Osprey aircraft. It is a joint venture between Boeing Company and Bell Helicopter that will operate until December 2026.
Up to 97% of the contract's work occurred in Fort Worth, Texas, and the remaining 3% in Ridley Park, Pennsylvania. Both companies received an initial delivery order of $246.6 million and an additional $82.2 million for work through December 2022.
8. U.S. Air Force Next Generation Adaptive Propulsion (NGAP) – $975 Million
U.S. Air Force awarded Boeing Co., Lockheed Martin Corp., Raytheon Technologies Corp, General Electric Co., and Northrop Grumman Corp. last August 2022. The contracts are for the Next Generation Adaptive Propulsion program's prototype phase, which will fund each company with $975 million.
The contract will focus on capability-enabling propulsion systems for future air-dominance aircraft and digitally changing the industrial propulsion base.
Boeing will operate in its Aerospace headquarter in St. Louis, Missouri, until July 11, 2032.
9. Supply 4 KC-46A Aircraft For Israel – $927 Million
Four KC-46A aircraft for Israel have been awarded to Boeing Co., Defense, Space & Security under an undisclosed contract with a maximum value of $927.49 million. This sole-source deal covers 100% of Israeli Foreign Military Sales and covers the following:
Non-recurring engineering design
Test for Remote Vision System 2.0
Air Refueling Operator Station 2.0 mission equipment
Installation, pre-delivery integrated logistics assistance, and technical publications
The completion date is December 31, 2026, and all operations will take place in Seattle, Washington.
10. U.S. Naval Air Systems Command Taiwan Coastal Defense HCDS – $498.31 Million
Boeing air defense has received an order from Taiwan for missile coastal defense systems with a $498.31 million budget. The U.S. Naval Air Systems Command appointed Boeing Defense, Space & Security to deploy the Harpoon Coastal Defense System Launch System (HCDS) for Taiwan.
HCDS is the Boeing Harpoon missile's land-based counterpart, and it can destroy opposing coastal defenses, planes, missile launch facilities, ports, and ships.
Under this contract, Boeing will provide the following:
100 launcher transporter units
25 radar units
HCDS training equipment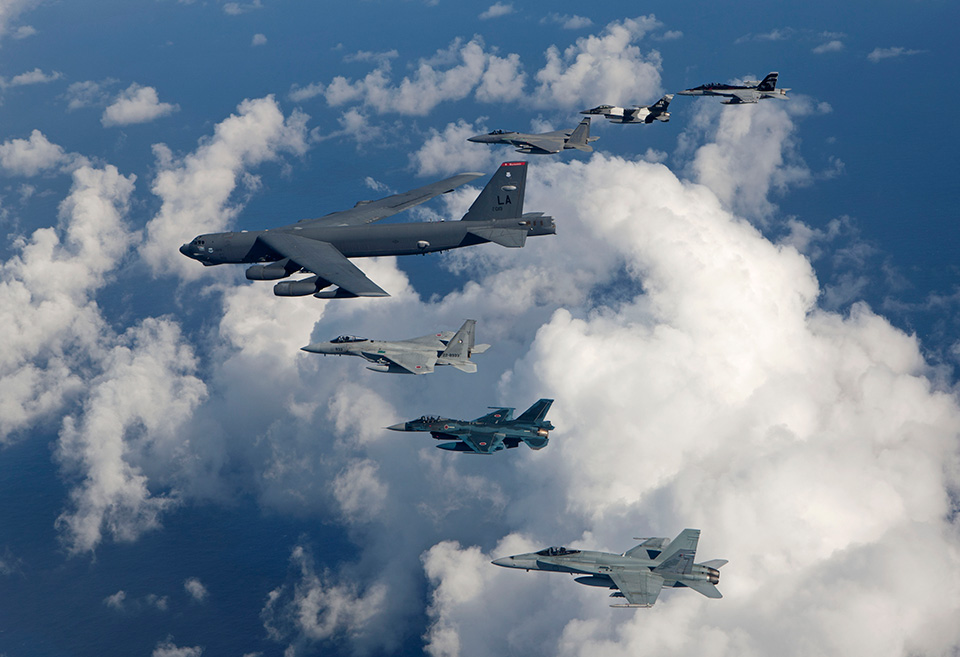 About The Boeing Company
Boeing is one of the world's leading aerospace companies. The company is an expert in designing, building, and servicing aircraft serving customers from over 150 countries.
Boeing Company services and products include:
Commercial Airplanes: For many years, Boeing has dominated the market as the best producer of commercial jetliners. The business has the most comprehensive range of freighters; over 90% of the world's cargo uses Boeing planes.
Defense Systems: Boeing's Defense, Space, and Security (BDS) is a multinational conglomerate specializing in cutting-edge aerospace technologies.
Commercial Services: Boeing has the largest value-focused and cost-efficient aircraft portfolio. The company can improve your operations' speed, flexibility, reliability, and predictability.
Government Services: Every United States Armed Forces branch can count on Boeing's advanced training, analytics, and sustainment to keep their personnel and platforms combat-ready.
International Government Services: Boeing uses its commercial, defense, and services to develop and deliver faster and more cost-effective services for clients worldwide.
Be Mission-Ready With Boeing
Boeing leadership and experts have successfully assisted customers' businesses, ensuring they are always mission-ready for global challenges. Boeing's continued production of aircraft, rotorcraft, rockets, satellites, telecommunications equipment, and missiles will help build a more secure future.